Announcement ¨¨°º©©º°¨¨¨¨¨¨°º©©º°¨¨¨¨¨¨°º©©º°¨¨¨¨¨¨°º©©º°¨¨¨¨¨¨°º©©º°¨¨¨¨¨¨°º©©º°¨¨¨¨¨¨¨¨¨°º©©º°¨¨¨¨¨¨°º©©º°

I love collecting so many things it has to stop, but it won't. Some say my home is full of Junk, and they are right, Junk I love... you know the old saying... "One man's junk is another man's treasure" well this woMan is sharing her treasures. I saw somewhere a saying that went something like Rust is a variation of red and red is always in Vogue thus the name of my little ETSY shop. My favorite piece is my rusty Coldspot refrigerator door that I found in an abandon 100 acre chicken ranch in the desert of Southern California while I was doing what I call Urban Archiology and honestly I have gotten more flack for it then any of the other wonderful things in my home. Guess what that has done? It has made that door my most prized possession and I know the children will fight over it when I am gone. Ha Ha Ha…

¨¨¨°º©©º°¨¨¨¨¨¨°º©©º°¨¨¨¨¨¨°º©©º°¨¨¨¨¨¨°º©©º°¨¨¨¨¨¨°º©©º°¨¨¨¨¨¨°º©©º°¨¨¨¨¨¨¨¨¨°º©©º°¨¨¨¨¨¨°º©©º°¨¨¨¨¨¨


So what you will see in my shop are things that were either part of my history or things I had to buy, but cannot find a place to put them in my home so I am sharing. But everything here is something I love… or was loved by someone who is close to me, so please offer a loving, fun filled home to these treasures of mine.

¨¨¨°º©©º°¨¨¨¨¨¨°º©©º°¨¨¨¨¨¨°º©©º°¨¨¨¨¨¨°º©©º°¨¨¨¨¨¨°º©©º°¨¨¨¨¨¨¨°º©©º°¨¨¨¨¨¨°º©©º°¨¨¨¨¨¨¨¨¨°º©©º¨¨¨¨¨¨

Thank you very much, and if you are looking for something handmade, come see me at loriettegrammy.etsy.com, where you will find some of the creative side of me coming out. Keeps me from going completely nuts. Although some would say it is far to late for that, I am not convinced.
Or check out some vintage paper items at vintagepaperpusher.etsy.com
¨¨¨°º©©º°¨¨¨¨¨¨°º©©º°¨¨¨¨¨¨°º©©º°¨¨¨¨¨¨°º©©º°¨¨¨¨¨¨°º©©º°¨¨¨¨¨¨°º©©º°¨¨¨¨¨¨¨¨°º©©º°¨¨¨¨¨¨°º©©º°¨¨¨¨¨¨
Announcement
¨¨°º©©º°¨¨¨¨¨¨°º©©º°¨¨¨¨¨¨°º©©º°¨¨¨¨¨¨°º©©º°¨¨¨¨¨¨°º©©º°¨¨¨¨¨¨°º©©º°¨¨¨¨¨¨¨¨¨°º©©º°¨¨¨¨¨¨°º©©º°

I love collecting so many things it has to stop, but it won't. Some say my home is full of Junk, and they are right, Junk I love... you know the old saying... "One man's junk is another man's treasure" well this woMan is sharing her treasures. I saw somewhere a saying that went something like Rust is a variation of red and red is always in Vogue thus the name of my little ETSY shop. My favorite piece is my rusty Coldspot refrigerator door that I found in an abandon 100 acre chicken ranch in the desert of Southern California while I was doing what I call Urban Archiology and honestly I have gotten more flack for it then any of the other wonderful things in my home. Guess what that has done? It has made that door my most prized possession and I know the children will fight over it when I am gone. Ha Ha Ha…

¨¨¨°º©©º°¨¨¨¨¨¨°º©©º°¨¨¨¨¨¨°º©©º°¨¨¨¨¨¨°º©©º°¨¨¨¨¨¨°º©©º°¨¨¨¨¨¨°º©©º°¨¨¨¨¨¨¨¨¨°º©©º°¨¨¨¨¨¨°º©©º°¨¨¨¨¨¨


So what you will see in my shop are things that were either part of my history or things I had to buy, but cannot find a place to put them in my home so I am sharing. But everything here is something I love… or was loved by someone who is close to me, so please offer a loving, fun filled home to these treasures of mine.

¨¨¨°º©©º°¨¨¨¨¨¨°º©©º°¨¨¨¨¨¨°º©©º°¨¨¨¨¨¨°º©©º°¨¨¨¨¨¨°º©©º°¨¨¨¨¨¨¨°º©©º°¨¨¨¨¨¨°º©©º°¨¨¨¨¨¨¨¨¨°º©©º¨¨¨¨¨¨

Thank you very much, and if you are looking for something handmade, come see me at loriettegrammy.etsy.com, where you will find some of the creative side of me coming out. Keeps me from going completely nuts. Although some would say it is far to late for that, I am not convinced.
Or check out some vintage paper items at vintagepaperpusher.etsy.com
¨¨¨°º©©º°¨¨¨¨¨¨°º©©º°¨¨¨¨¨¨°º©©º°¨¨¨¨¨¨°º©©º°¨¨¨¨¨¨°º©©º°¨¨¨¨¨¨°º©©º°¨¨¨¨¨¨¨¨°º©©º°¨¨¨¨¨¨°º©©º°¨¨¨¨¨¨ No items listed at this time
Reviews

I had been looking for this pattern for a long time. Looked on your page and there it was. It came in great condition. Now it's sewing time. Love it.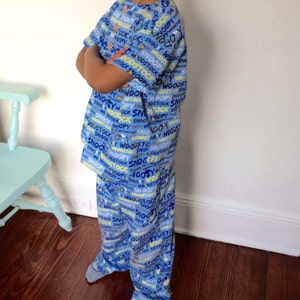 Perfect pajama pattern! Made these for spirit week at school.

This pretty scarf will be wrapped around my pin curls as I prepare for my wedding. It's lovely!
Shop policies
Last updated on
February 3, 2011
I try to do my best to save our planet from the doom that looms. I recycle as much as possible and reuse things. Your items may be shipped in a upcycled package... continue to help if you can by reusing the packing material or box/envelope if at all possible.

Look for specials as I run them often. They will always be posted in my appearances.
Accepted payment methods
Accepts Etsy Gift Cards and Etsy Credits
Payment
I would like payment to be made within 3 days of adding things to your cart. I accept only paypal and mondy orders at this time. If you are unable to pay in the 3 days, please convo me to let me know what is going on. If you can not pay, just remove the items from your cart and give someone else the option of purchasing my things.
Shipping
I usually ship several times a week. However, I do work a day job and sometimes I am not at home for most of the day, so... If I do not get to it on a week night, I will for sure do so the Saturday following your purchase. If you do not request and pay for insurance, I will not refund your shippment should it be lost or damange. Please see Refund etc. for more inforation.
Refunds and Exchanges
If you are unhappy with an item, please convo me and we will work something out. If I ship and you did not purchase insurance and it is damanged it is on you. I pack VERY carefully so this has Never happened with anything I have ever shipped, but one never knows.
Additional policies and FAQs
Custom orders are welcome. If you are looking for a special pattern or just anything... please convo me and I will see what I can find.