Announcement Hello everyone and welcome to my shop everything in my shop can be turned into anything you would like(ex. bracelets, earrings, DS charm, cellphone charm,cellphone charm, key chain ,etc.) As I always say "Sky's the limit!" so feel free to browse and buy!! And don't be afraid to ask for something to be customized there's nothing I love more then a custom order!:D.All of my charms are made extremely durable so they can put up well with any everyday experience, if you would want to see the charms, you should check out my YouTube video if you would like to see the charm's integrity or if you would just like to take a look at it the link will be down below along with other links. :D
If you were wondering about how I ship my items, I place each charm in a small zip top bag, i then put the bag neatly in a cotton wadding box, which is placed in a bubble mailer to ensure maximum safety for your charms!


My YouTube Channel!!!- http://www.youtube.com/user/SaphirazlilJewels?feature=mhee


My Facebook Page!!!- http://www.facebook.com/pages/Saphiraz-lil-Jewels/273773282683172


My DeviantArt!!- http://saphirazliljewels.deviantart.com/


My Twitter- https://twitter.com/#!/SaphirazJewel
Announcement
Hello everyone and welcome to my shop everything in my shop can be turned into anything you would like(ex. bracelets, earrings, DS charm, cellphone charm,cellphone charm, key chain ,etc.) As I always say "Sky's the limit!" so feel free to browse and buy!! And don't be afraid to ask for something to be customized there's nothing I love more then a custom order!:D.All of my charms are made extremely durable so they can put up well with any everyday experience, if you would want to see the charms, you should check out my YouTube video if you would like to see the charm's integrity or if you would just like to take a look at it the link will be down below along with other links. :D
If you were wondering about how I ship my items, I place each charm in a small zip top bag, i then put the bag neatly in a cotton wadding box, which is placed in a bubble mailer to ensure maximum safety for your charms!


My YouTube Channel!!!- http://www.youtube.com/user/SaphirazlilJewels?feature=mhee


My Facebook Page!!!- http://www.facebook.com/pages/Saphiraz-lil-Jewels/273773282683172


My DeviantArt!!- http://saphirazliljewels.deviantart.com/


My Twitter- https://twitter.com/#!/SaphirazJewel No items listed at this time
Reviews

Just awesome. The artist is so sweet and nice to work with, and the necklace itself is even better-looking than the one in the picture. Love it. Wearing it right now. A+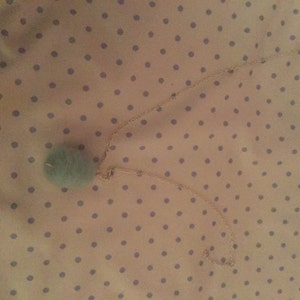 This item is sooo cute.Everyone at my school liked it and wanted one.LOL 😂🤣

As it's been about 2 or 3 weeks almost since I received it, for some reason the coating to keep it shiny is peeling off. It's possible it's the rain or just moist air but I haven't gotten it wet or anything. Hopefully it's just mine but overall it's a cool phone strap!
About
My hobby, my art, my obsession
One day I was on Etsy and I saw amazing polymer clay items each one unique, each one more amazing than the last, but when I looked at that price tag I almost died in shock. So I made a commitment to make great quality items that were affordable too. I wanted my items to be great quality, I wanted them to look amazing, and I wanted them to be available to anyone on any budget. At that point I knew I found my new hobby. Every minute of every hour of everyday since the day I began crafting I was in my little workshop making charms contemplating to myself "How can I improve this?"or "What can I do to make this look better?" I tested ways to improve my items, and my friends graciously became my test subjects. They would take my items around with them everyday exposing my items to everyday life experiences. Many broke in the process but the end results were really something to be proud of. I pride myself on my work and quality as a polymer clay artist, now I may not be as creative as many others but I know I'll get there soon enough.
Shop members
Cindy Huey

Owner, Designer, Maker

I make and sell charms that are affordable for anyone's budget, my main goal is to sell great quality charms to my customers while keeping their wallets happy!!
Shop policies
Last updated on
June 27, 2016
Hi, and welcome to my shop Saphiraz lil' Jewels, I make and sell handmade items, which means no item will be exactly the same. Know that some will be better than others and will not always look exactly like the pictures that are shown. If you have questions about anything feel free to contact me about anything.
Accepted payment methods
Payment
~FAQ~
WHAT I ACCEPT AS PAYMENT/ HOW TO SEND ME PAYMENT
PAYMENTS MUST BE IN USD!!!!
I accept Credit/Debit, Etsy Gift Cards, and PayPal only.
Shipping
~FAQ~

When do I ship?
- I ship after I receive your payment, and finish the items you have ordered, so please allow me up to 1 week to finish your items and ship them out, Please be in mind that I have many orders to fill, have school, and a job on the side, so please do not worry I will definitely ship out your items within 1 week after I receive your payment. Thank you very much for your patience.

-Can you ship to my country?
I can, but only if you agree and understand all terms of my shop policies. If you do please message me about everything and I will fill out your purchase promptly.

-Why is this item taking so long to get here?!
I'm sorry to say I don't really know, but there can be complications within the mail, and I can only say that it will arrive eventually, things get sorted out badly at the post office, and it takes time for them to realize their mistake.

-How Long will it take before my item gets here?
Depending on where you are, it can take about 2 days to 3 weeks. Anywhere withing the US is about 2-5 days assuming that the post office is shipping to the right location. International order can be about 1 week to 2 months, granted it is a while, but since its so far away means of shipping is a lot more complicated and would take more time to go through.

-Can I upgrade my shipping?
Of course you can! Additional costs will be added, but if you are okay with it, I can definitely upgrade you :D
Refunds and Exchanges
Replacements ONLY!!
I'm sorry I don't take but refunds, all purchases are final. I can only replace your item if it is my fault (ex. sent wrong item, sent broken item, sent flawed item).

What if my package was lost in the mail?
I take extreme precautions when shipping out your items, but what happens in the post office is completely out of my hands. I do whatever I can to prevent those things from happening, (securing the package, going tape crazy, etc.) But unless there is absolute proof that it was lost in the mail, I cannot send you another one, or send you your money back, I'm sorry. D:
Additional policies and FAQs
About messaging me~
-My shop is for business, about business, so please do not send me personal messages or messages not regarding my items, shop, etc. An example would be asking for my number or other information that has nothing to do with my shop, they will be ignored.

Free items? Telling me to give you a discount?
-Please do not ask me to give you free items, discounts, etc. my prices are stern and fair. Discounts are only given to loyal customers and on special occasions along with purchase, so please don't ask me about that, I'm sorry to say they will be ignored.

Buying more than 10 items?
- If you are purchasing more than 10 items in my store, or are ordering a large order, I will be more than happy to give you free shipping and/or a discount for your purchase!

Question about my items? Want a custom item?
-PLEASE PLEASE PLEASE message me if you are unclear about anything regarding your purchase or you future purchase, I always take custom orders, so feel free to contact me about it :D