Reviews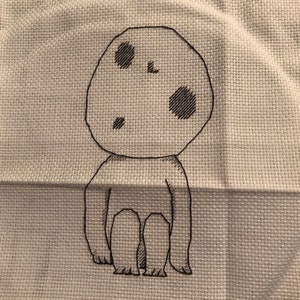 I bought the pattern to stitch for a friend, it's so cute I'll probably stitch one for myself! The pattern is easy to read/understand. Thank you!


This has to be the worst service I have ever received on any order. I will never order from you again

Audrey responded on Sep 20, 2015
This buyer was shipped a cross stitch kit, she let me know it didn't arrive, then I shipped another and that one didn't arrive, and then I issued a full refund. Not sure how that warrants a 1-star rating but I suppose we don't all play by the same rules of commerce and service.

Adorable pattern that makes me happy. What more can I say? :):

Love It! Thank you so much!

Anonymous on Apr 22, 2013
This listing is no longer available

Anonymous on Jan 27, 2013


Thank you! This chart is soooo cute!

Anonymous on Jun 28, 2012
Good transaction. Cute design.

Anonymous on May 15, 2012
Super cute little kit, can't wait to gift it. Seller communication was excellent too. 100% recommended. Thanks

Anonymous on Apr 19, 2012



Anonymous on Jan 18, 2012
I can't wait to get started