Announcement Welcome to the Woods - Home of Happy Little Bundles curated by us, especially for YOU! Our Premium Fabric Manufacturers include:

MODA - RILEY BLAKE - WINDHAM - ART GALLERY - CLOTHWORKS - LECIEN - BLEND - MICHAEL MILLER - FREE SPIRIT - PENNY ROSE - RED ROOSTER - HENRY GLASS - MONALUNA - FABRIC FREEDOM - ROBERT KAUFMAN - STUDIO E

Flat Rate Shipping $4.89 for your entire order, with the exception of some larger books which ship for $5.98.

NEW In the WOODS:
Bumbleberries, Lullaby, Posy Garden, Juniper Berry, Serendipity Woods Happy Little Creams Bundle, Fig Tree Sherbets & Creams Pattern Booklet, Juniper Berry (Moda), Fig Tree Bellas, Little Ruby, Cookie Exchange (Moda), Cozy Christmas (RBD), On the Web (R Rooster)

Full Collections Coming SOON:

July: Modern Heritage BOM, Posy Garden (Carina Gardner/RBD), Bumble Berries (Moda), Lullaby (Moda), Sweetwater Bella Solids
August: New Moda Grunges and Moda Be My Neighbor BOM
September: Treehouse Club (Moda), Chestnut Street (Fig Tree/Moda)
October: Hazelwood (1Canoe2/Moda), Happy Thoughts (Alisse Courter/Camelot fabrics)
November: Fall Forest (Camelot), Desert Bloom (A Quilting Life Designs/Moda)
December: Adventures (Amy Ellis/Moda)

Find Us Elsewhere on the Web:

Blog: http://charlotteloveshenry.wordpress.com/
Ello: https://ello.co/serendipitywoods
Instagram: https://www.instagram.com/serendipitywoods/
Facebook: https://www.facebook.com/CharlotteLovesHenry
Twitter: https://twitter.com/SerendipityPam
Pinterest: https://www.pinterest.com/serendipitypam/
Announcement
Last updated on
Jul 24, 2016
Welcome to the Woods - Home of Happy Little Bundles curated by us, especially for YOU! Our Premium Fabric Manufacturers include:

MODA - RILEY BLAKE - WINDHAM - ART GALLERY - CLOTHWORKS - LECIEN - BLEND - MICHAEL MILLER - FREE SPIRIT - PENNY ROSE - RED ROOSTER - HENRY GLASS - MONALUNA - FABRIC FREEDOM - ROBERT KAUFMAN - STUDIO E

Flat Rate Shipping $4.89 for your entire order, with the exception of some larger books which ship for $5.98.

NEW In the WOODS:
Bumbleberries, Lullaby, Posy Garden, Juniper Berry, Serendipity Woods Happy Little Creams Bundle, Fig Tree Sherbets & Creams Pattern Booklet, Juniper Berry (Moda), Fig Tree Bellas, Little Ruby, Cookie Exchange (Moda), Cozy Christmas (RBD), On the Web (R Rooster)

Full Collections Coming SOON:

July: Modern Heritage BOM, Posy Garden (Carina Gardner/RBD), Bumble Berries (Moda), Lullaby (Moda), Sweetwater Bella Solids
August: New Moda Grunges and Moda Be My Neighbor BOM
September: Treehouse Club (Moda), Chestnut Street (Fig Tree/Moda)
October: Hazelwood (1Canoe2/Moda), Happy Thoughts (Alisse Courter/Camelot fabrics)
November: Fall Forest (Camelot), Desert Bloom (A Quilting Life Designs/Moda)
December: Adventures (Amy Ellis/Moda)

Find Us Elsewhere on the Web:

Blog: http://charlotteloveshenry.wordpress.com/
Ello: https://ello.co/serendipitywoods
Instagram: https://www.instagram.com/serendipitywoods/
Facebook: https://www.facebook.com/CharlotteLovesHenry
Twitter: https://twitter.com/SerendipityPam
Pinterest: https://www.pinterest.com/serendipitypam/ No items listed at this time
Reviews

A great fabric, but I wish I had gotten the long quarter yard instead of the fat quarter. But it will do. You have a really nice line of fabrics at reasonable prices. Thank you.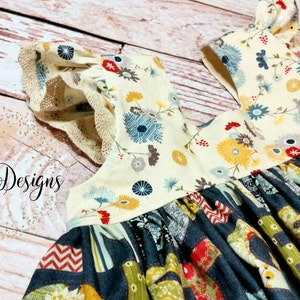 Perfect coordinate! Thanks!
About
From Plush Animals to Quilt Supplies
Like most crafters I know, I've been crafting all my life. When my children were small, I made jammies, comfy clothes, and quilts for snuggling. In recent years, I spent quality time making and selling animals here, that I'd made from old clothes (bunnies, mostly). Yet as my crafting has continued to take twists and turns, one craft has remained - Quilting.
In my area of Southwest Michigan, USA - there are very few fabric shops dedicated to quilting fabric, and ya know what - I cannot concentrate on being a discerning fabric shopper amongst all the polar fleece at my local big box stores! What's more, I honestly don't WANT to have to concentrate on whether or not the fabric whose pattern I've fallen in love with at first sight - is good quality or total rubbish. I just want to fall in love with a fabric or collection of fabrics and KNOW, from the get-go, that it's fantastic quality.
So, with the help and support of the smartest guy I know (my husband and now business partner), I converted my Serendipity Woods shop from handmade wares to - you guessed it - premium quality quilt fabric. With that - Welcome to Serendipity Woods, the Fabric Shop.

Our MISSION:
To assemble all in one place, brilliant quality quilt fabric, patterns, and supplies, in as organized-a-fashion-as-we-can-possibly-muster-at-Etsy, at the best prices we can offer. As always, we welcome your questions, concerns, custom orders, and even a 'Hey there!' introduction, if you feel like it. We're here to help, and we'd love to become your favorite fabric shop. We hope you'll let us try.
Shop members
Pam Selkirk

Owner, Maker, Designer, Storyteller

For years here at Serendipity Woods, you've found plush animals made from recycled clothing, but folks - I've been quilting a whole lot longer! On behalf of the house bunnies and all of us here, Welcome to our shop for Quilt Fabric and Notions!

Reed Selkirk

Business Development
Shop policies
Last updated on
June 23, 2016
Welcome to Serendipity Woods!

ABOUT US: We select for our shop only Premium Quality Fabrics from Highly Reputable Manufacturers in the quilting industry for one very specific reason: To take the guesswork out of online fabric shopping for our customers. Hence, you may rest assured that whatever fabric catches your eye in Serendipity Woods is outstanding quality. Our Manufacturers include:

MODA - RILEY BLAKE - LECIEN - ART GALLERY - CLOTHWORKS - WINDHAM
PENNY ROSE - RED ROOSTER - HENRY GLASS - MICHAEL MILLER - BLEND - MONALUNA - FABRIC FREEDOM - ROBERT KAUFMAN - FABRIC FREEDOM - STUDIO E

For your convenience at this time, we begin offering Preorders for upcoming fabric lines approximately one to two weeks prior to their arrival. Simply, we don't want to leave our customers hanging out there for months ahead of time, and we just think it makes sense to give everyone about the same chance to purchase a line when it's released, before it sells out in preorder. We do offer a 10% discount when you preorder a full line bundle collection. Please see individual preorder listings for more information and a coupon code.
Accepted payment methods
Shipping
When We Ship:
We do our best to ship most orders the same day we receive them by 5 pm EST, but do reserve a 1-2 day window for the rare occasions that family life interferes.
Our Shipping Policy:
3 magical words, friends: FLAT RATE SHIPPING. Simply put, we tried calculated shipping; we tirelessly reimbursed you, our treasured customers, for wonky overages when they (often) arose, but in the end we've found that what you REALLY want is fair and reasonable shipping rates that don't keep going up, up, UP every time you add another wonderful something to your Serendipity Woods Shop cart.
Shipping Methods and Rates:
We use USPS (because their prices are great, the folks are friendly and reliable, and our local branch has a nice new smooth parking lot we like to drive on!) $4.89 for US orders (with USPS tracking for your convenience), Some larger books are an exception due to weight, and are shipped for $5.95. For verification, you can view your shipping cost at checkout prior to purchase.

INTERNATIONAL: $23.50 to Canada, and $35.00 for everywhere else. NOW - that's the short answer for international shipping. We DO refund international shipping overages, but need to also say out loud that if your order is really heavy (over 3 pounds) shipping prices skyrocket. We're unable to 'eat' THAT much of the cost, so it's best to reach out before you order for a quote. If not, and your shipping amount is as big as a house, we reserve the right to either cancel your order or drop you a note to request additional shipping fees. You get to choose, of course.

***IMPORTANT: We regret that we are unable to ship to addresses that are unconfirmed with the USPS, therefore, please ensure that the mailing address on file with Etsy is indeed confirmed prior to placing your order. Why? Well, not only can shipping to an unconfirmed address cause shipping delays, it can cause your order to be returned to us. Does it seem like a cool deal for either you or us to have to pay for shipping twice? Nope. Thanks for understanding.
Additional policies and FAQs
A Note About Custom Listings:

We're happy to create them for you! The general process goes like this:
1) Send us a convo detailing the items you'd like us to include in your custom listing. If you have multiple other 'uncustomizable' items at our shop you also wish to purchase at the same time - let us know so we may weight them altogether and adjust our shipping method or amounts as necessary, and can give you an exact total in your custom listing.
2) We'll promptly create your custom listing, and send you the link.
3) You click on the link and purchase.
4) We ship! It's that simple.

Please note: Your prompt purchase is very much appreciated, as the honest and true reality is that the creation of your listing involves a fee to Etsy to create it, as well as the removal of your reserved items from our general listing population so they're not otherwise purchased by another shopper. That said, STUFF HAPPENS and we GET IT. Should you, for any reason, need to cancel your custom listing prior to purchase, please let us know as soon as possible.