Announcement Welcome to Sew Cha Cha™! Featuring Machine Embroidery Designs

***Use coupon code CHACHA20 for 20% off your purchase of $10.00 or more!

Like Sew ChaCha Facebook page to see new designs and design ideas. If you don't see what you are looking for, please ask. I have many designs that may not be active on Etsy at this time.

NEWSLETTER, If you would like to sign up for our newsletter, please copy and paste the following link into your browser and enter your email address!

http://gem.godaddy.com/signups/175242/join

PLEASE do not use the images on my listings without consent.

Refunds and Exchanges:
Due the nature of this item(electronic download), we have a strict NO
REFUND POLICY. We will work with you to the best of our abilities to
make sure you are satisfied with your purchase. We will allow refunds on
one exception, if the item has NOT BEEN DOWNLOADED! Due to the fact that
there are many different variables that can cause problems with
embroideries (fabric, tension, thread, needle, machine, software, and
stabilizer) we cannot support issues that can arise due to those items. Resizing is not suggested as this may alter the quality of the product.

FORMATS:
We offer PCS DST EXP HUS JEF PES VIP VP3 and XXX. If you do not see your
format listed, please contact us before purchasing the design.
ART format is a licensed Bernina format and is not offered, however,
EXP can be used in place of ART. Please note however that we cannot
support the integrity of the designs if you are converting or altering
them with any software.

SHIPPING:
No shipping since our items are virtual digital products only. (The exception is if you are ordering a Make Your Own Mini Design Set in which case the designs will be emailed to your email listed on your order page unless otherwise noted by you.) You will receive your download links from Esty within a short while of placing your order. If you do not receive your order email, please check purchase page on Etsy and look for the download button next to the image of the design.

PLEASE NOTE:
These are machine embroidery and applique files, they are NOT patches
that you sew on. The files come in zipped format and when you download
the file you will need to unzip it on your computer. If you need help
unzipping your files just use a search engine and search for "how do I
unzip a .zip file" Support is not offered on individual embroidery machines, software and computers and we do not take responsibility for projects gone wrong. We take Sunday's off. Please be patient as responses to inquiries will not be answered until Monday. Thank you!


TERMS OF USE:

You May:
Use these products for personal use, sewn on gifts and personal items.
You may make backups of these files for use by you only.
Commercial Use, 1-5 copies can be used without any recognition to
SewChaCha, however we would appreciate any recognition you can give.
Commercial Use, 6-75 copies we ask only that you put a link back to
https://www.etsy.com/shop/sewchacha on your item or blog so that we get
credit for the design. Commercial Use, 76-unlimited, please contact us through convo or sales@ and we will get back to you on this.

You May NOT:
Share, loan, trade, resell, or distribute these designs.
Upload these products to any file sharing website for any purpose.
Alter or modify these products and claim them as your own designs.
Create products for mass production or large commercial use. (unless you
contact us first)
Make copies of these products other than for personal back-up or
archival purposes.
Use any part of these designs to create other digital embroidery files.
Use our designs to create digital clip art or stickers.

COPYRIGHT POLICY:
All of our images are original art work and are copy written, you may
not reproduce, duplicate or distribute any of our material in any way
other then what is expressly allowed.
Announcement
Last updated on
Mar 30, 2017
Welcome to Sew Cha Cha™! Featuring Machine Embroidery Designs

***Use coupon code CHACHA20 for 20% off your purchase of $10.00 or more!

Like Sew ChaCha Facebook page to see new designs and design ideas. If you don't see what you are looking for, please ask. I have many designs that may not be active on Etsy at this time.

NEWSLETTER, If you would like to sign up for our newsletter, please copy and paste the following link into your browser and enter your email address!

http://gem.godaddy.com/signups/175242/join

PLEASE do not use the images on my listings without consent.

Refunds and Exchanges:
Due the nature of this item(electronic download), we have a strict NO
REFUND POLICY. We will work with you to the best of our abilities to
make sure you are satisfied with your purchase. We will allow refunds on
one exception, if the item has NOT BEEN DOWNLOADED! Due to the fact that
there are many different variables that can cause problems with
embroideries (fabric, tension, thread, needle, machine, software, and
stabilizer) we cannot support issues that can arise due to those items. Resizing is not suggested as this may alter the quality of the product.

FORMATS:
We offer PCS DST EXP HUS JEF PES VIP VP3 and XXX. If you do not see your
format listed, please contact us before purchasing the design.
ART format is a licensed Bernina format and is not offered, however,
EXP can be used in place of ART. Please note however that we cannot
support the integrity of the designs if you are converting or altering
them with any software.

SHIPPING:
No shipping since our items are virtual digital products only. (The exception is if you are ordering a Make Your Own Mini Design Set in which case the designs will be emailed to your email listed on your order page unless otherwise noted by you.) You will receive your download links from Esty within a short while of placing your order. If you do not receive your order email, please check purchase page on Etsy and look for the download button next to the image of the design.

PLEASE NOTE:
These are machine embroidery and applique files, they are NOT patches
that you sew on. The files come in zipped format and when you download
the file you will need to unzip it on your computer. If you need help
unzipping your files just use a search engine and search for "how do I
unzip a .zip file" Support is not offered on individual embroidery machines, software and computers and we do not take responsibility for projects gone wrong. We take Sunday's off. Please be patient as responses to inquiries will not be answered until Monday. Thank you!


TERMS OF USE:

You May:
Use these products for personal use, sewn on gifts and personal items.
You may make backups of these files for use by you only.
Commercial Use, 1-5 copies can be used without any recognition to
SewChaCha, however we would appreciate any recognition you can give.
Commercial Use, 6-75 copies we ask only that you put a link back to
https://www.etsy.com/shop/sewchacha on your item or blog so that we get
credit for the design. Commercial Use, 76-unlimited, please contact us through convo or sales@ and we will get back to you on this.

You May NOT:
Share, loan, trade, resell, or distribute these designs.
Upload these products to any file sharing website for any purpose.
Alter or modify these products and claim them as your own designs.
Create products for mass production or large commercial use. (unless you
contact us first)
Make copies of these products other than for personal back-up or
archival purposes.
Use any part of these designs to create other digital embroidery files.
Use our designs to create digital clip art or stickers.

COPYRIGHT POLICY:
All of our images are original art work and are copy written, you may
not reproduce, duplicate or distribute any of our material in any way
other then what is expressly allowed. No items listed at this time
Reviews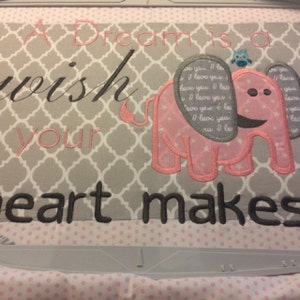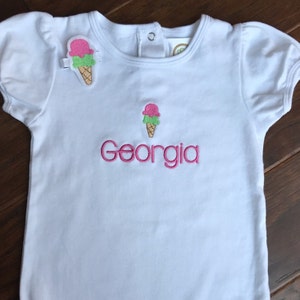 Love! Stitched out great!
About
Sew Cha Cha
Creating things has always been something that I have loved to do. I have tried many types of sewing and crafting. Machine embroidery is one that I always come back to. When I got my first embroidery machine, I was fascinated with how the designs stitched. I've spent, probably, way too much time watching how designs stitch and looking for what makes a great design. I hope you enjoy stitching my designs as much as I have enjoyed creating them.
Shop policies
Last updated on
July 14, 2016
We offer PCS DST EXP HUS JEF PES VIP VP3 and XXX. If you do not see your format listed, please contact us before purchasing the design.
ART format is a licensed Bernina format and is not offered, however,
EXP can be used in place of ART. Please note however that we cannot
support the integrity of the designs if you are converting or altering
them with any software.
Accepted payment methods
Payment
We accept credit cards and PayPal. We do allow refunds since these products are electronic downloads. If there are payment problems, please contact us so that we can help resolve the issue.
Shipping
No shipping since our items are virtual digital products only. (The exception is if you are ordering a Make Your Own Mini Design Set in which case the designs will be emailed to your email listed on your order page unless otherwise noted by you.) You will receive your download links from Esty within a short while after placing your order. If you do not receive your order email, please check your purchase page on Etsy and look for the download button next to the image of the design.
Refunds and Exchanges
Due the nature of this item(electronic download), we have a strict NO
REFUND POLICY. We will work with you to the best of our abilities to
make sure you are satisfied with your purchase.
Additional policies and FAQs
TERMS OF USE:
You May:
Use these products for personal use, sewn on gifts and personal items.
You may make backups of these files for use by you only.
Commercial Use, 1-5 copies can be used without any recognition to
SewChaCha, however we would appreciate any recognition you can give.
Commercial Use, 6-75 copies we ask only that you put a link back to
https://www.etsy.com/shop/sewchacha
on your item or blog so that we get credit for the design.
Commercial Use, 76-unlimited, please contact us through convo or sales@ and we will get back to you on this.
You May NOT:
Share, loan, trade, resell, or distribute these designs.
Upload these products to any file sharing website for any purpose.
Alter or modify these products and claim them as your own designs.
Create products for mass production or large commercial use. (unless you contact us first)
Make copies of these products other than for personal back-up or archival purposes.
Use any part of these designs to create other digital embroidery files.
Use our designs to create digital clip art or stickers.
COPYRIGHT POLICY:
All of our images are original art work and are copy written, you may
not reproduce, duplicate or distribute any of our material in any way
other then what is expressly allowed.