Announcement Welcome! SO GLAD you stopped by #Successionary: We bring you SPLENDID antique treasures from long ago, COOL vintage collectibles and on occasion, even a few FUN "hand picked" juntique finds along with our promise to provide you with the BEST we have in service.. ..
Have Fun :)



I will be happy to "hold" items for up to 24hrs


Payments accepted through Pay-Pal

(pay-pal accepts all major credit cards, is free to use and you do NOT have to be a member to use their service)

NOTE: we do NOT offer any overnight shipping options, they are considered high risk and are a favorite option used by stolen credit card users....PLEASE shop early and know our provided shipping options are already professional and fast :))


NOW, here we go...

I bring 50 years of treasure hunting/picking/selling along with me and will now offer a few of my finds to you for benefit of lil David.

You can expect the best of service knowing I have thousands upon thousands of exemplary transactions behind me..and a customer satisfaction rating as good as it gets. I have a more than qualified staff to answer any questions you may have and get that treasure out to you asap..TY

On occasion I will offer Vintage, Antique & Handmade treasures from around the globe.

Check back often for new offerings and PLEASE be SURE to read my "policy" & shipping sections BEFORE you make a selection.


Have Fun & Thank You For Stopping by The "Successionary"

Bud for lil David

~~~~~~~~~~~~~~~~~~~~~~~~~~~~~~~~~~~~~~~~~~~~~~~~~~~~~~~~~~~~~~~~~
Announcement
Last updated on
Apr 13, 2016
Welcome! SO GLAD you stopped by #Successionary: We bring you SPLENDID antique treasures from long ago, COOL vintage collectibles and on occasion, even a few FUN "hand picked" juntique finds along with our promise to provide you with the BEST we have in service.. ..
Have Fun :)



I will be happy to "hold" items for up to 24hrs


Payments accepted through Pay-Pal

(pay-pal accepts all major credit cards, is free to use and you do NOT have to be a member to use their service)

NOTE: we do NOT offer any overnight shipping options, they are considered high risk and are a favorite option used by stolen credit card users....PLEASE shop early and know our provided shipping options are already professional and fast :))


NOW, here we go...

I bring 50 years of treasure hunting/picking/selling along with me and will now offer a few of my finds to you for benefit of lil David.

You can expect the best of service knowing I have thousands upon thousands of exemplary transactions behind me..and a customer satisfaction rating as good as it gets. I have a more than qualified staff to answer any questions you may have and get that treasure out to you asap..TY

On occasion I will offer Vintage, Antique & Handmade treasures from around the globe.

Check back often for new offerings and PLEASE be SURE to read my "policy" & shipping sections BEFORE you make a selection.


Have Fun & Thank You For Stopping by The "Successionary"

Bud for lil David

~~~~~~~~~~~~~~~~~~~~~~~~~~~~~~~~~~~~~~~~~~~~~~~~~~~~~~~~~~~~~~~~~ No items listed at this time
Reviews

Yes, I do like it very much! Excellent and shipped on time. Seller excellent. John Argiry

Wonderful item and SUPERB service as always. I have used Nick as a purchasing agent in order to buy from David and his family for over a decade and have NEVER been disappointed!! Exactly as described and photos are beyond great. David and his family are top notch sellers in my book:))

Beautiful piece...but the inside wasn't so nice.
About
Successionary
About David:

You can call me Bud;

The following can be seen and read in at LEAST one or two more places in/on our shop pages and has been so since the day we opened...talk about redundancy :D... HOWEVER, we understand this ADDITIONAL page is now REQUIRED too, plus all the others that say basically the exact same thing. We are and have been ANTIQUE/ VINTAGE & junk buyers and collectors for near 50 years and we make NOTHING, there is no process to share with you. ..and we are personally so very sorry~~~ However, what we CAN share with you is the PROMISE to do our very best in providing you with a GREAT online purchase experience ~~ :)

Here is a recent example of what our customers have to say:

1): **We LOVE the jacket, and the transaction went PERFECTLY! We received the jacket within 2 days, and it was in great condition. Seller was wonderful to deal with!**

2): **Absolutely stunning. It arrived in a timely manner and the seller is better than great. **

3): **Very fast and secure shipping for this gorgeous item. Thanks so much! **

4): **thank you very much, I was overwhelmed with beauty of this piece. **

5): **Beautiful item! It was shipped securely and quickly. I am so happy with my purchase. **

6): **Fantastic! Even more beautiful than I imagined! Best packing EVER! Wonderful communications, immediate shipment, best transaction I've ever had in 10 years of on-line shopping! Thank you, thank you! **
************************************************

We love to buy/collect/sell neat items from our past

Have been an avid buyer/seller for 50 years and bring an exemplary record along with me to Etsy.

Avatar is my boy David...
David is down , is my nephew.... has and continues to be an intricate part of our online stops by being the main photographer of not all but most of the photos you see of listed items...This shop is his and he is the ONLY reason I am still on line :))

~ About David ~ He is now 25 years old. We were told at his birth that he would not likely live past 8 years old and we were ENCOURAGED by the attending staff at the hospital to GIVE him up for institutional care and that we did not have to "take" him.......Was sad but a True Story!

David is EXTREMELY high functioning and not only photo shoots for several online sellers, his photos have been published numerous times on the home or front pages of more than one seller site and he is on uTube... David is also a multi-year, multi-gold local Special Olympic winner & as of this posting, he is constructing a "Sugar Racer Car" out of cardboard :D :D...not too shabby & quite the "Lad" I would say.....
PLUS he makes the best cup of latte I have EVER had :DD.... :))


Perhaps you will find YOUR next item in Succession right here .. TY

Bud
Shop members
David

Owner, Curator, Bennificiary

About You can call me Bud; Love to buy/collect/sell neat items from our past Have been an avid buyer/seller for 50 years and bring an exemplary record along with me to Etsy. My guest avatar is my boy David.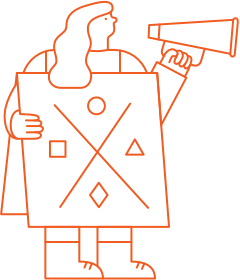 Shop policies failed to load
Try again