Announcement ♥I design my product line with as much originality as possible!♥
♥COUPON CODE-10PERCENTOFFEVERYDAY to receive 10% off any order anytime even on sale items and pass the code on to all your friends!

♥Quality. High End. Sophisticated. Without a high end price tag.

NEW FOR Summer 2017- GORGEOUS, ORIGINAL & OOAK--
Gift boxes for gift cards, jewelry gift boxes, favor boxes,
pretty packaging, & trendy favor bags.

A cool collection of tribal art that includes gorgeous arrows,
floral skull heads & wall decor.

Lots of new seasonal items will be added. And, YES, I make everything in my product line myself, no employees or hired help....JUST me....:) Enjoy!

Sunday Treasures Offers 100's of pretty Paper Bags & gorgeous gift boxes in a variety of styles and themes with eye candy appeal that offers that stylish high end presentation that your gift recipient deserves. You won't have to struggle anymore trying to make your wrapping look trendy, gorgeous or elegant.

ALL designed exclusively by me with as much originality as possible (any images that I use respectively belong to each creative soul. I have been granted permission with a license to use them commercially.)

Also offering Party Supplies that include tags, banners, cake stands, picks and cake toppers, and so much more.

You will enjoy browsing my stationery line and my note cards that are perfect for writing a handwritten note to a friend, or for sending out Thank yous for all of the incredible gifts you received from your event.

My Wedding designs include misc items from the decorations to the flower girl and ring boy accessories to the wedding party and reception needs.

My beautiful Home decor includes, iron decor & hooks, taxidermy, Cottage Decor, Shabby pretties and much more.

I love treasure hunting for the perfect OOAK trinkets & embellies that make my creations original. My fave style is vintage which is never out of style and suits well with everyone! I love incorporating antique lace, trims ephemera and trinkets with today's beautiful crafting goods, charms and quality paper supplies. Everything is handmade by me only, with as much originality as possible....;) ! I hope you enjoy browsing my shop as much as I enjoy creating and designing for you!

You are browsing my shop from my Southern country studio in South Tx .



~~~~~~~~~~~~~~~~~~~~
~~~PRESS~~~~***TIDBITS about ME***

Our Wedding Decor is featured in Etsy Virtual Bridal Show.
My Owl Puzzle Pieces cake toppers can be seen on Ruffled Blog..(thank you).


We are famous for our unique Surfboard Wall Art Decor. As seen in PBK catalogs. Over 150 designs and 3 sizes. We also design gorgeous Wedding accessories with rustic and vintage style. We have been featured in the Etsy Virtual Bridal Show.


I am very proud to say that 2 of my 4ft Surfboards Wall Decor has been featured in POTTERY BARN KIDS CATALOG Summer issue on pg 13. & on pg 31. And in the 2011 Summer Online catalog. YES!!...that is ME! Those Surfboards are mine and I designed them! Everyone always wondered who the designer was....and I am happy to tell you, that it is ME!! I am the one! I currently have the largest selection of hand painted Surfboard Wall Decor. My Surfboard Wall Decor is ~surfing~ ALL OVER Pinterest...sorry, no pun intended...:) And everywhere on the internet.

I designed the boards for the catalog to match a new line of their Children's bedding.

8/15/11 Life's Better At The Beach 27" Surfboard Wall Decor features in Vintage Charm Magazine!


~~~~~~~~~~~~~~~~~~~~~~~~~~~~~~~~~~~~~~~~~~~~~~~~~~~
~~~~~~~~~~~~~~~~~~~~~~~~~~~~~~~~~~~~~~~~~~~~~~~~~~~
My surfboard wall decor is in 1000's of homes, Business', Restaurants, Beach Shops, Tanning Salons and displayed in many home Tiki Bars, Man Caves etc.

And of course displayed in 1000's of Children's Rooms and nurseries, as headboards or just cool wall art, across the U.S.

Photographers use them for cool props!

Event planners have used these for trophies for first place, second place, third place winners, etc..

They make great "Sign-In" memory boards for Birthdays, Weddings, Bat Mitzvahs.

~~~~~~~~~~~~~~~~~~~~~~~~~~~~~~~~~~
PERFECT FOR A HAWAIIAN, SURF, OR BEACH ROOM MAKE-OVER OR ANYWHERE IN YOUR HOME. The perfect conversation piece that everyone will love.

Unique. One-of-a-kind.
All of my surfboards are my own EXCLUSIVE ORIGINAL DESIGNS.
~~~~~~~~~~~~~~~~~~~~~~~~~~~~~~~~~~~~~~~~~~~
~~~~~~~~~~~~~~~~~~~~~~~~~~~~~~~~~~~~~~~~~
Thank You to those who have included my Surfboards, Wedding items & Home Decor in countless treasuries blogs and in magazines and Catalogs!

See 100's MORE in my profile. I can't keep them ALL on this pg....:)

http://www.etsy.com/treasury/4ca373ea29de6d916a357827/disney-princesses
http://www.etsy.com/treasury/4ca39873c9fe8eefbe93eac3/fall-etsy-card
http://www.etsy.com/treasury/4ca1e3b832ff8eef285b4b7a/elope
http://www.etsy.com/treasury/4ca6d7b663448eef0a35a3c7/two-years-in-the-bathroom
http://www.etsy.com/treasury/4caa2e180ed48eef0109f7f9/white-picket-fence
http://www.etsy.com/treasury/4cac0d0b31df8eef68eb7ba7/samhain-dreams?index=0
http://www.etsy.com/treasury/4cacf5912e2f8eef788e044f/this-nights-charm
http://www.etsy.com/treasury/4cae5a4d2e2f8eef1c9b564f/ill-have-a-turquoise-christmas-without
http://www.etsy.com/treasury/4cbc5b87dad56d91d29efcfa/soap-dish
http://www.etsy.com/treasury/4cd4c47a10bd8eefe47b0f80/thinking-about-gifts-for-your-home
http://www.etsy.com/treasury/4cd4c47a10bd8eefe47b0f80/thinking-about-gifts-for-your-home
http://www.etsy.com/treasury/4cd7170c18066d91fb11e3e9/a-coffee-lovers-paradise?ref=pr_treasury
http://www.etsy.com/treasury/4cfc349cf6e36d9113d445e4/welcome-to-my-home-part-2?index=4
http://www.etsy.com/treasury/4cffa8deabd88eef3d5ca25f/gift-guide-for-the-gardener
http://www.etsy.com/treasury/4d0e66ec81fd8eef66d8f702/lets-go-to-the-past
http://www.etsy.com/treasury/4d20432092d98eefd3fb39a6/bright-lights-big-city
http://www.etsy.com/treasury/4d21a62a31316d910b4290d0/cheers-have-a-drink-in-the-city?ref=pr_treasury
http://www.etsy.com/treasury/4d23dd949abd8eefad862e6f/somewhere-its-summer
http://www.etsy.com/treasury/4d249c9abbe46d917f539c82/vacation
http://www.etsy.com/treasury/4d26ae1318d16d91a796fbf8/valentines-day-in-the-city-of-love-paris
http://www.etsy.com/treasury/4d290cbe292e8eeff5420ca8/my-blue-valentine
http://www.etsy.com/treasury/4d2e627fb26f6d91ed18276d/im-so-in-love
http://www.etsy.com/treasury/4d33d6771e698eefcaa5d962/id-rather-be-in-hawaii?index=0
http://www.etsy.com/treasury/4d47a60057418eefa8082998/it-just-feels-right?ref=pr_treasury
Announcement
Last updated on
Jul 11, 2017
♥I design my product line with as much originality as possible!♥
♥COUPON CODE-10PERCENTOFFEVERYDAY to receive 10% off any order anytime even on sale items and pass the code on to all your friends!

♥Quality. High End. Sophisticated. Without a high end price tag.

NEW FOR Summer 2017- GORGEOUS, ORIGINAL & OOAK--
Gift boxes for gift cards, jewelry gift boxes, favor boxes,
pretty packaging, & trendy favor bags.

A cool collection of tribal art that includes gorgeous arrows,
floral skull heads & wall decor.

Lots of new seasonal items will be added. And, YES, I make everything in my product line myself, no employees or hired help....JUST me....:) Enjoy!

Sunday Treasures Offers 100's of pretty Paper Bags & gorgeous gift boxes in a variety of styles and themes with eye candy appeal that offers that stylish high end presentation that your gift recipient deserves. You won't have to struggle anymore trying to make your wrapping look trendy, gorgeous or elegant.

ALL designed exclusively by me with as much originality as possible (any images that I use respectively belong to each creative soul. I have been granted permission with a license to use them commercially.)

Also offering Party Supplies that include tags, banners, cake stands, picks and cake toppers, and so much more.

You will enjoy browsing my stationery line and my note cards that are perfect for writing a handwritten note to a friend, or for sending out Thank yous for all of the incredible gifts you received from your event.

My Wedding designs include misc items from the decorations to the flower girl and ring boy accessories to the wedding party and reception needs.

My beautiful Home decor includes, iron decor & hooks, taxidermy, Cottage Decor, Shabby pretties and much more.

I love treasure hunting for the perfect OOAK trinkets & embellies that make my creations original. My fave style is vintage which is never out of style and suits well with everyone! I love incorporating antique lace, trims ephemera and trinkets with today's beautiful crafting goods, charms and quality paper supplies. Everything is handmade by me only, with as much originality as possible....;) ! I hope you enjoy browsing my shop as much as I enjoy creating and designing for you!

You are browsing my shop from my Southern country studio in South Tx .



~~~~~~~~~~~~~~~~~~~~
~~~PRESS~~~~***TIDBITS about ME***

Our Wedding Decor is featured in Etsy Virtual Bridal Show.
My Owl Puzzle Pieces cake toppers can be seen on Ruffled Blog..(thank you).


We are famous for our unique Surfboard Wall Art Decor. As seen in PBK catalogs. Over 150 designs and 3 sizes. We also design gorgeous Wedding accessories with rustic and vintage style. We have been featured in the Etsy Virtual Bridal Show.


I am very proud to say that 2 of my 4ft Surfboards Wall Decor has been featured in POTTERY BARN KIDS CATALOG Summer issue on pg 13. & on pg 31. And in the 2011 Summer Online catalog. YES!!...that is ME! Those Surfboards are mine and I designed them! Everyone always wondered who the designer was....and I am happy to tell you, that it is ME!! I am the one! I currently have the largest selection of hand painted Surfboard Wall Decor. My Surfboard Wall Decor is ~surfing~ ALL OVER Pinterest...sorry, no pun intended...:) And everywhere on the internet.

I designed the boards for the catalog to match a new line of their Children's bedding.

8/15/11 Life's Better At The Beach 27" Surfboard Wall Decor features in Vintage Charm Magazine!


~~~~~~~~~~~~~~~~~~~~~~~~~~~~~~~~~~~~~~~~~~~~~~~~~~~
~~~~~~~~~~~~~~~~~~~~~~~~~~~~~~~~~~~~~~~~~~~~~~~~~~~
My surfboard wall decor is in 1000's of homes, Business', Restaurants, Beach Shops, Tanning Salons and displayed in many home Tiki Bars, Man Caves etc.

And of course displayed in 1000's of Children's Rooms and nurseries, as headboards or just cool wall art, across the U.S.

Photographers use them for cool props!

Event planners have used these for trophies for first place, second place, third place winners, etc..

They make great "Sign-In" memory boards for Birthdays, Weddings, Bat Mitzvahs.

~~~~~~~~~~~~~~~~~~~~~~~~~~~~~~~~~~
PERFECT FOR A HAWAIIAN, SURF, OR BEACH ROOM MAKE-OVER OR ANYWHERE IN YOUR HOME. The perfect conversation piece that everyone will love.

Unique. One-of-a-kind.
All of my surfboards are my own EXCLUSIVE ORIGINAL DESIGNS.
~~~~~~~~~~~~~~~~~~~~~~~~~~~~~~~~~~~~~~~~~~~
~~~~~~~~~~~~~~~~~~~~~~~~~~~~~~~~~~~~~~~~~
Thank You to those who have included my Surfboards, Wedding items & Home Decor in countless treasuries blogs and in magazines and Catalogs!

See 100's MORE in my profile. I can't keep them ALL on this pg....:)

http://www.etsy.com/treasury/4ca373ea29de6d916a357827/disney-princesses
http://www.etsy.com/treasury/4ca39873c9fe8eefbe93eac3/fall-etsy-card
http://www.etsy.com/treasury/4ca1e3b832ff8eef285b4b7a/elope
http://www.etsy.com/treasury/4ca6d7b663448eef0a35a3c7/two-years-in-the-bathroom
http://www.etsy.com/treasury/4caa2e180ed48eef0109f7f9/white-picket-fence
http://www.etsy.com/treasury/4cac0d0b31df8eef68eb7ba7/samhain-dreams?index=0
http://www.etsy.com/treasury/4cacf5912e2f8eef788e044f/this-nights-charm
http://www.etsy.com/treasury/4cae5a4d2e2f8eef1c9b564f/ill-have-a-turquoise-christmas-without
http://www.etsy.com/treasury/4cbc5b87dad56d91d29efcfa/soap-dish
http://www.etsy.com/treasury/4cd4c47a10bd8eefe47b0f80/thinking-about-gifts-for-your-home
http://www.etsy.com/treasury/4cd4c47a10bd8eefe47b0f80/thinking-about-gifts-for-your-home
http://www.etsy.com/treasury/4cd7170c18066d91fb11e3e9/a-coffee-lovers-paradise?ref=pr_treasury
http://www.etsy.com/treasury/4cfc349cf6e36d9113d445e4/welcome-to-my-home-part-2?index=4
http://www.etsy.com/treasury/4cffa8deabd88eef3d5ca25f/gift-guide-for-the-gardener
http://www.etsy.com/treasury/4d0e66ec81fd8eef66d8f702/lets-go-to-the-past
http://www.etsy.com/treasury/4d20432092d98eefd3fb39a6/bright-lights-big-city
http://www.etsy.com/treasury/4d21a62a31316d910b4290d0/cheers-have-a-drink-in-the-city?ref=pr_treasury
http://www.etsy.com/treasury/4d23dd949abd8eefad862e6f/somewhere-its-summer
http://www.etsy.com/treasury/4d249c9abbe46d917f539c82/vacation
http://www.etsy.com/treasury/4d26ae1318d16d91a796fbf8/valentines-day-in-the-city-of-love-paris
http://www.etsy.com/treasury/4d290cbe292e8eeff5420ca8/my-blue-valentine
http://www.etsy.com/treasury/4d2e627fb26f6d91ed18276d/im-so-in-love
http://www.etsy.com/treasury/4d33d6771e698eefcaa5d962/id-rather-be-in-hawaii?index=0
http://www.etsy.com/treasury/4d47a60057418eefa8082998/it-just-feels-right?ref=pr_treasury
Reviews

Amazing!!! Thanks you. Super quick could not believe how fast they came! Didn't even need proofreading. Amazing

Adorably cute ... thanks so much!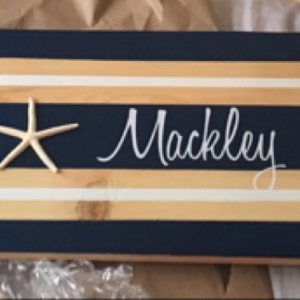 Love my anniversary gift for my husband! The care & detail that was taken to make sure it turned out exactly as I wanted was amazing!! He was surprised & lived the details that related to our wedding details, as well as the customization for our 5 years together. Thank you so much!!
About
I Create my Tomorrows by what I DREAM today!
Hello, be-YOU-tiful person....

Thank you for taking the time to linger inside my studio,
an ever evolving peaceful place that soothes my soul.
A place to shut it all out.
A place to let me be me...just me.
A fab-YOU-lous, be-YOU-tiful me.
A place to express me.
A place where I design all of my paperie items and when time
allows I just love creating unique one of a kind
home decor.

It gives me great joy to be involved in some of the
custom details of your baby's 1st birthday, an
engagement party, or your wedding.
Even though it is a small role for me they are
exciting once in a lifetime celebrations you will
cherish forever.

All the holidays give me an outlet to indulge my
intense desire for all of life's seasonal events full of fun
times that are for memory making year after year.
Shop members
Sunday Treasures

Owner, Lynda

HELLO! Thank you for taking the time to linger inside my studio, an ever evolving peaceful place that soothes my soul. A place to shut it all out. A place to let me be me...just me. A fab-YOU-lous, be-YOU-tiful me. A place to express me.
Shop policies
Last updated on
July 11, 2017
Thank you for taking the time to browse my unique product line here at SundayTreasures, where you never know what you will find in our treasure filled shop.

Offering you creative Wedding and Vintage like Home decor and accessories
Supplying a fabulous line of Party and Craft supplies for your upcoming Wedding, Bridal, Engagement, Birthday celebrations, Baby Showers and Baptisms and all events.

Specializing in custom printed Candy Buffet favor bags, Cookie favor bags and Popcorn favor bags for any occasion.



SundayTreasures is a unique gathering place for one of a kind treasures. You'll find me in my SundayTreasures studio everyday and ALWAYS on Sunday where I am busy creating cool stuff with reinvented curbside castaways, paints, fabrics, paper goods, wood and so much more.

While some items can be duplicated there are many unique items that I create that are one-of-a-kind and cannot be duplicated that only 1 person will cherish forever.

I hope you enjoy browsing my Sunday Treasures Shop and that you will find something that you will love to have in your home. I add new things regularly so check back often.

Thank You!
Treasured Blessings always, from SundayTreasures.
Lynda
Accepted payment methods
Accepts Etsy Gift Cards and Etsy Credits
Payment
We gladly accept payments through Paypal, and etsy direct checkout.
Payment for all items is expected within 5 days.


**PLEASE MAKE SURE to include a note with your pymt stating ALL specifics that you want for your item.
Shipping
Before making a purchase(s) from my Sunday Treasures Shop, you are agreeing that you have read ALL of my Shops policies and will be abiding to all terms.


We opt to use USPS for our shipping service. Tracking is provided on all USPS packages. Everything under 1 lb is shipped first class mail. Everything over 1 lb is shipped priority mail and includes $100 ins. If your item is over $100 you can add more ins to it to cover the entire pkg if it is lost. Please inquire.
First class mail does not have ins on it however, you can pay extra for ins to have it insured. Please inquire before making a purchase so that it can be added to your bill.


I will not be held responsible for lost or damaged pkgs.
SundayTreasures does not issue refunds for lost pkgs. It is the postal service responsibility to deliver all packages and to scan them in from destination to destination.

Lastly, should an item be damaged while in transit, it is up to the post office as to how they handle Ins claims as they are the insured party. Every box is packed well and there is no reason for it to be damaged if handled with care by the carrier.

I can't be held responsible for how another Co.(the U.S. Post Office or other) handles the outcome of any Ins claim forms, as it is their sole decision.

If you experience a damaged item upon arrival, it must be reported within 24hrs and no less than that.

Thank you
Refunds and Exchanges
Refunds --
Personalized items are not refundable. Customized items are not refundable. All wedding items are NOT refundable. All Surfboards are NOT refundable and we do not accept returns on them.
If you need to return an item that qualifies, there is a 35% restocking fee on the purchase amount, not including the shipping. A refund for the amount of the item will be issued minus the the 35% restocking fee. You are responsible for return shipping. Qualifying item(s) must be returned back in original unopened packaging and in resellable condition within 3 days from receiving item. You must notify me within 24 hrs from receipt of receiving purchase for any issues regarding returns. Please inquire on "qualifying" returns. A "qualifying" return is at my sole discretion.




Thank you
Additional policies and FAQs
Please contact us with any questions or concerns, especially if it has anything to do with your order. I will always treat all of my customers with the utmost dignity that you deserve. I strive for everyone to have a happy transaction with me and I love repeat customers.

USE COUPON CODE----10PERCENTOFFEVERYDAY to receive 10% off any order anytime even on sale items and pass the code on to all your friends!

All items are always from a smoke free environment. I do not smoke and never have and neither has my husband.