Announcement Welcome!!! SunshineBakes is BOOKED THROUGH APRIL 18TH (except for those listings marked as EASTER OR READY TO SHIP). If you have an order for APRIL 18th and beyond please feel free to convo and we will get back to you ASAP. Please see below for ordering information. If you have any questions please convo and SunshineBakes is more than happy to help!!

The calendar is BOOKED THROUGH APRIL 18TH for ALL ORDERS except EASTER and READY TO SHIP.

FOR CUSTOM ORDERS:

The schedule fills up so fast (6-8 weeks in advance) with current and new customers orders without cookies posted so we will be taking orders are on a custom inquiry basis only (no huge selection to choose from in the shop).

COOKIE SELECTION AND PICTURES

There is a VERY limited picture selection in our SunshineBakes' Etsy shop but this isn't all we do by a long shot!! Pictures of SunshineBakes' work can be seen on FB, Instagram, www.sunshinebakes.com or you can go to the sold section on Etsy and scroll through sold items for pics. If you have any questions please convo!
Please convo with any questions and I am happy to help. If your picture is not there please ask! We have thousands of photos not posted simply because we spend more time baking than editing photos ;)

SunshineBakes on Facebook. https://www.facebook.com/pages/SunshineBakes

XOXO Beth
******************************************************************************************************

THANK YOU!
I want to say A BIG thank you to all SB customers and fans!!! It is all of you that make every day a baking day and this shop possible :) I so appreciate all of my customers, past, present and future and I continue to strive to give you the best and cutest cookie gift, favor or treat for yourself along with excellent customer service. I wish that I could bake for everyone that came my way but I have definitely adopted the "Jerry Maguire" approach to my business...less $ more personal attention (hope that doesn't date me ;) and I will only take on as much as I can handle to make sure that ever order placed is made with enough time for detail and prompt and dependable shipping. My daily schedule starts at the crack of dawn and doesn't end until late late late! I work as hard as I can to fit as much in as possible but am limited by the hours in the day :)

I hope that everyone loves their cookies who ordered already and for those of you I haven't baked for yet...talk soon!!!!

XOXO Beth
******************************************************************************************************


BOOKED DATES
These dates are booked for RECEIVING regular and custom orders. Please feel free to convo me to discuss alternatives in shipping if your event falls on a booked date.

The dates above that are booked for receiving cookies. Orders that are placed for arrival over the booked dates will be refunded as I do plan my orders very carefully to ensure that I have enough time to spend making each one perfectly :) PLEASE don't order anyway if you see that your order falls over a date that I am unavailable. It just takes so much time for me to cancel the order, send refunds, relist items, send convos and wait for refunds through Etsy. It is MUCH MUCH easier and more likely that I can do your order if you check with me first instead of placing the order in hopes that I can make them. Thank you for your understanding of this process :)
******************************************************************************************************

PLANNING YOUR ORDER
If you have been in contact with me about an order but not yet placed your order and the date is now lsted as booked please contact me. Sometimes orders can fit in depending on how schedule is progressing...it never hurts to check. Please realize a convo is not a confirmation of your order. This is a online bakery...your order is not scheduled and guaranteed until your order is placed and payment is received. I will try my best to fit it in but can't guarantee...thanks for understanding!! It is never too early to place an order...your advanced order will be filed and shipped for arrival 1-2 days prior to your event (unless a different time frame is preferred).

If you are planning a wedding or event and would like to start planning early that's fantastic!!! Advance orders are welcomed and appreciated :)
******************************************************************************************************

THANK YOU!
Thank you SO much for all of your support and business!!! I love Etsy and my customers and am so so grateful to have this shop that I value so much. I'm very sorry if your event falls over one of the dates that is booked. I have been so lucky to have some awesome pre planners and a couple summer getaways so the summer schedule is pretty busy. If it doesn't work out with your date this time I really hope you check back with me in the future!!
XOXO Beth
******************************************************************************************************

FACEBOOK~TWITTER~PINTEREST and INSTAGRAM
Please click links above for updates on listings, sample packs, flash sales, shop info and other interesting thoughts ;) !!!!

SB would love you to follow us on:
FACEBOOK (like above link or below)
https://www.facebook.com/pages/SunshineBakes/115643801797439?ref=hl
TWITTER like above link or below)
https://twitter.com/SunshineBakesCo
INSTAGRAM
http://instagram.com/sunshinebakesco
and
PINTEREST
http://pinterest.com/sunshinebakes/sunshinebakes-etsy-shop
******************************************************************************************************

SUNSHINEBAKES SHOP INFO
SunshineBakes specializes in hand crafted and decorated specialty sugar cookies. All my designs are originals; never copied!! I have specialized in wedding favors (Big Heart Minis, Confetti and Monogram cookies) for quite a while and decided to bring my business to Etsy and I love it :) The ingredients in my cookies are mostly organic and of the highest quality. Custom orders and designs are encouraged and appreciated!! Photo and logo cookies are available; send me your picture/logo and I can put it on a cookie! If you have any questions at all please ask; I am MORE than happy to help you design the perfect cookie for your wedding, party or special event :)
******************************************************************************************************


A CLOSER LOOK
To learn more about Sunshine Bakes check out my interviews:

Small Food Business online @ http://smallfoodbiz.com***

MimisDollhouse @ http://mimisdollhouse.com/vendor-sunshine-bakes

Be sure to check out the very creative party planner and deigner Holly Lasha's blog and shophttp://mimisdollhouse.com/store/...she has some super super cute ideas and printables for all your party needs!! LOVE this shop!!


SUPER COOL CREDITS
Amy Atlas
http://blog.amyatlas.com/2012/02/16/super-niko-guest-dessert-feature/
http://blog.amyatlas.com/2012/07/25/catch-of-the-day-guest-dessert-feature/
http://blog.amyatlas.com/2011/09/21/amy-atlas-moment-butterflies-and-bird-cages/

HWTM
http://www.hwtm.com/index.cfm?page=albums/view_album&albumId=8901&photoid=109379#tab4

Brides Magazine (.com)
http://www.brides.com/blogs/aisle-say/2011/02/heart-shaped-wedding-drinks-and-desserts.html

Kara's Party Ideas
http://www.karaspartyideas.com/?s=sunshinebakes

Chickabug
http://www.chickabug.com/blog/2011/11/train-party.html
http://www.chickabug.com/blog/2011/07/bowling-party-ideas.html

Jenny Lee Photography
http://jennyleephotography.blogspot.com/search/label/parties

Catch My Party
http://catchmyparty.com/parties/maddisons-cowgirl-birthday (LOVE this party design)
http://catchmyparty.com/parties/boys-lego-birthday
http://catchmyparty.com/parties/easter-egg-hunt-2
http://catchmyparty.com/parties/aubreys-vintage-beach-bash
******************************************************************************************************

PRODUCT REVIEWS/TRADES AND GIVEAWAYS
SunshineBakes does not participate in any product reviews/blog giveaways/photo shoot/promotion opportunities and trades. I do very much appreciate the interest in my shop and so glad you like my cookies but with the volume of requests along with all of the paid orders I turn down every day this is just not possible at this time.
******************************************************************************************************

COOKIE DESIGNS, TEXT and CONTENT
SunshineBakes works very very hard to make beautiful and unique cookies!!! I think about cookies, visualize the design, dream about cookies, colors, cookies, cutters and more cookies...you get it! Please be inspired and then go to sleep and create the cookie of your dreams please :)

SunshineBakes site is protected by the United States copyright laws. All content featured on this site...images, and designs and text are the property of SunshineBakes and protected under United States copyright laws. Please do not copy, publish, reproduce, post etc. without the notification and consent of SunshineBakes.


"All Rights Reserved" 2012 Sunshine Cakes and Catering Inc. (SunshineBakes)
******************************************************************************************************

SHOP POLICIES
http://www.etsy.com/shop/SunshineBakes/policy?ref=shopinfo_policies_leftnav
******************************************************************************************************

APPRECIATION
Thank you, thank you for your support of my business!!!!

Beth
******************************************************************************************************
Announcement
Last updated on
Mar 26, 2017
Welcome!!! SunshineBakes is BOOKED THROUGH APRIL 18TH (except for those listings marked as EASTER OR READY TO SHIP). If you have an order for APRIL 18th and beyond please feel free to convo and we will get back to you ASAP. Please see below for ordering information. If you have any questions please convo and SunshineBakes is more than happy to help!!

The calendar is BOOKED THROUGH APRIL 18TH for ALL ORDERS except EASTER and READY TO SHIP.

FOR CUSTOM ORDERS:

The schedule fills up so fast (6-8 weeks in advance) with current and new customers orders without cookies posted so we will be taking orders are on a custom inquiry basis only (no huge selection to choose from in the shop).

COOKIE SELECTION AND PICTURES

There is a VERY limited picture selection in our SunshineBakes' Etsy shop but this isn't all we do by a long shot!! Pictures of SunshineBakes' work can be seen on FB, Instagram, www.sunshinebakes.com or you can go to the sold section on Etsy and scroll through sold items for pics. If you have any questions please convo!
Please convo with any questions and I am happy to help. If your picture is not there please ask! We have thousands of photos not posted simply because we spend more time baking than editing photos ;)

SunshineBakes on Facebook. https://www.facebook.com/pages/SunshineBakes

XOXO Beth
******************************************************************************************************

THANK YOU!
I want to say A BIG thank you to all SB customers and fans!!! It is all of you that make every day a baking day and this shop possible :) I so appreciate all of my customers, past, present and future and I continue to strive to give you the best and cutest cookie gift, favor or treat for yourself along with excellent customer service. I wish that I could bake for everyone that came my way but I have definitely adopted the "Jerry Maguire" approach to my business...less $ more personal attention (hope that doesn't date me ;) and I will only take on as much as I can handle to make sure that ever order placed is made with enough time for detail and prompt and dependable shipping. My daily schedule starts at the crack of dawn and doesn't end until late late late! I work as hard as I can to fit as much in as possible but am limited by the hours in the day :)

I hope that everyone loves their cookies who ordered already and for those of you I haven't baked for yet...talk soon!!!!

XOXO Beth
******************************************************************************************************


BOOKED DATES
These dates are booked for RECEIVING regular and custom orders. Please feel free to convo me to discuss alternatives in shipping if your event falls on a booked date.

The dates above that are booked for receiving cookies. Orders that are placed for arrival over the booked dates will be refunded as I do plan my orders very carefully to ensure that I have enough time to spend making each one perfectly :) PLEASE don't order anyway if you see that your order falls over a date that I am unavailable. It just takes so much time for me to cancel the order, send refunds, relist items, send convos and wait for refunds through Etsy. It is MUCH MUCH easier and more likely that I can do your order if you check with me first instead of placing the order in hopes that I can make them. Thank you for your understanding of this process :)
******************************************************************************************************

PLANNING YOUR ORDER
If you have been in contact with me about an order but not yet placed your order and the date is now lsted as booked please contact me. Sometimes orders can fit in depending on how schedule is progressing...it never hurts to check. Please realize a convo is not a confirmation of your order. This is a online bakery...your order is not scheduled and guaranteed until your order is placed and payment is received. I will try my best to fit it in but can't guarantee...thanks for understanding!! It is never too early to place an order...your advanced order will be filed and shipped for arrival 1-2 days prior to your event (unless a different time frame is preferred).

If you are planning a wedding or event and would like to start planning early that's fantastic!!! Advance orders are welcomed and appreciated :)
******************************************************************************************************

THANK YOU!
Thank you SO much for all of your support and business!!! I love Etsy and my customers and am so so grateful to have this shop that I value so much. I'm very sorry if your event falls over one of the dates that is booked. I have been so lucky to have some awesome pre planners and a couple summer getaways so the summer schedule is pretty busy. If it doesn't work out with your date this time I really hope you check back with me in the future!!
XOXO Beth
******************************************************************************************************

FACEBOOK~TWITTER~PINTEREST and INSTAGRAM
Please click links above for updates on listings, sample packs, flash sales, shop info and other interesting thoughts ;) !!!!

SB would love you to follow us on:
FACEBOOK (like above link or below)
https://www.facebook.com/pages/SunshineBakes/115643801797439?ref=hl
TWITTER like above link or below)
https://twitter.com/SunshineBakesCo
INSTAGRAM
http://instagram.com/sunshinebakesco
and
PINTEREST
http://pinterest.com/sunshinebakes/sunshinebakes-etsy-shop
******************************************************************************************************

SUNSHINEBAKES SHOP INFO
SunshineBakes specializes in hand crafted and decorated specialty sugar cookies. All my designs are originals; never copied!! I have specialized in wedding favors (Big Heart Minis, Confetti and Monogram cookies) for quite a while and decided to bring my business to Etsy and I love it :) The ingredients in my cookies are mostly organic and of the highest quality. Custom orders and designs are encouraged and appreciated!! Photo and logo cookies are available; send me your picture/logo and I can put it on a cookie! If you have any questions at all please ask; I am MORE than happy to help you design the perfect cookie for your wedding, party or special event :)
******************************************************************************************************


A CLOSER LOOK
To learn more about Sunshine Bakes check out my interviews:

Small Food Business online @ http://smallfoodbiz.com***

MimisDollhouse @ http://mimisdollhouse.com/vendor-sunshine-bakes

Be sure to check out the very creative party planner and deigner Holly Lasha's blog and shophttp://mimisdollhouse.com/store/...she has some super super cute ideas and printables for all your party needs!! LOVE this shop!!


SUPER COOL CREDITS
Amy Atlas
http://blog.amyatlas.com/2012/02/16/super-niko-guest-dessert-feature/
http://blog.amyatlas.com/2012/07/25/catch-of-the-day-guest-dessert-feature/
http://blog.amyatlas.com/2011/09/21/amy-atlas-moment-butterflies-and-bird-cages/

HWTM
http://www.hwtm.com/index.cfm?page=albums/view_album&albumId=8901&photoid=109379#tab4

Brides Magazine (.com)
http://www.brides.com/blogs/aisle-say/2011/02/heart-shaped-wedding-drinks-and-desserts.html

Kara's Party Ideas
http://www.karaspartyideas.com/?s=sunshinebakes

Chickabug
http://www.chickabug.com/blog/2011/11/train-party.html
http://www.chickabug.com/blog/2011/07/bowling-party-ideas.html

Jenny Lee Photography
http://jennyleephotography.blogspot.com/search/label/parties

Catch My Party
http://catchmyparty.com/parties/maddisons-cowgirl-birthday (LOVE this party design)
http://catchmyparty.com/parties/boys-lego-birthday
http://catchmyparty.com/parties/easter-egg-hunt-2
http://catchmyparty.com/parties/aubreys-vintage-beach-bash
******************************************************************************************************

PRODUCT REVIEWS/TRADES AND GIVEAWAYS
SunshineBakes does not participate in any product reviews/blog giveaways/photo shoot/promotion opportunities and trades. I do very much appreciate the interest in my shop and so glad you like my cookies but with the volume of requests along with all of the paid orders I turn down every day this is just not possible at this time.
******************************************************************************************************

COOKIE DESIGNS, TEXT and CONTENT
SunshineBakes works very very hard to make beautiful and unique cookies!!! I think about cookies, visualize the design, dream about cookies, colors, cookies, cutters and more cookies...you get it! Please be inspired and then go to sleep and create the cookie of your dreams please :)

SunshineBakes site is protected by the United States copyright laws. All content featured on this site...images, and designs and text are the property of SunshineBakes and protected under United States copyright laws. Please do not copy, publish, reproduce, post etc. without the notification and consent of SunshineBakes.


"All Rights Reserved" 2012 Sunshine Cakes and Catering Inc. (SunshineBakes)
******************************************************************************************************

SHOP POLICIES
http://www.etsy.com/shop/SunshineBakes/policy?ref=shopinfo_policies_leftnav
******************************************************************************************************

APPRECIATION
Thank you, thank you for your support of my business!!!!

Beth
****************************************************************************************************** No items listed at this time
Reviews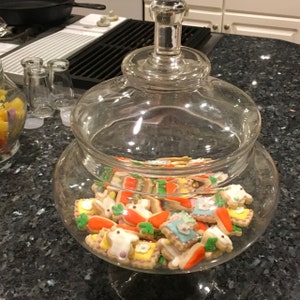 The cookies got here guickly and in great shape. I even got a few extra cookies to sample!

These shamrock cookies were so cute, with plenty of sparkle! They arrived on time and they tasted great!

These are the best cookies! They were a big hit at the class party today. We love this shop and can not say enough wonderful things.
About
Cookies in the kitchen and kids at home...
The idea for SunshineBakes came after my first son was born and I was stressing out about going back to work. As a trained pastry chef who ended up working in the corporate world I dreaded going back to the beyond long work week, commute and leaving my new baby. I was determined…what can I do?? I had been doing wedding cakes and specialty cookies while I held my full time job so with a suggestion from a friend I thought why not make baking my full time job? HELLO…beyond perfect!! And so SunshineBakes was created…the perfect outlet for my passion/obsession with baking all while making my own schedule to include time with my other obsession my kiddos (and there's a good husband fitting in there too ;) who puts up with the crazy cookie chick and helps with SB bookkeeping). Since opening SunshineBakes on Etsy a whole world has opened up for me…opportunities for creative expression, independence as a mom and business owner, new Etsy friends and lots of learning; trying to grow/maintain a business and at the same time be a present mom/wife. It has been an amazing journey that I truly feel so happy and grateful to be able to experience. Now back to cookies or kiddos or cleaning up mess/dishes in either of those arenas :) THANK YOU, thank you, thank you for your support of my shop and cookie/family dreams!!
Shop members
Beth

Cookie Designer, Chef And Owner

I love cookies. I am obsessed with them. I dream about them. I talk about them with my friends, assistant, husband, people at the park. When I am at work I can escape to a place of concentrating on making something beautiful and delicious.
Shop policies
Last updated on
May 10, 2016
Welcome to my shop!! SunshineBakes is a licensed and insured business located in Southern California. All of the baking and packaging are done by me to ensure the highest quality product arrives safely to you. My goal is to make sure that you receive a high quality, beautifully decorated and delicious product. Customer service is VERY important to me and I will always try my best to make sure that everyone is very pleased with the entire process of purchasing cookies; from order to delivery and back again; I want you to be a fan of SunshineBakes!!


SunshineBakes uses the highest quality, all natural and local products. All of my creations are fresh and custom made to order. I am committed to the highest level of customer service and to helping you achieve your creative vision. Whether it is a Wedding, Baby Shower, Corporate Event...SunshineBakes will make your event brilliant!!
Accepted payment methods
Payment
PayPal is my preferred method of payment but I will accept a money order or check if your payment is received and cleared 30 days prior to your event. Purchasing using your credit card is also available using PayPal (you do not need a PayPal account). If you have any questions please ask or see link:
https://www.etsy.com/help/article/361
Shipping
Regular orders are shipped 2-7 days from time of purchase/payment received. UNLESS YOU ORDER OVER A DATE POSTED AS "BOOKED" Orders placed over booked dates will be refunded. If you are unsure of the booked dates please send a convo and I am happy to help let you know if the date is available. Special occasion orders are shipped to arrive by the date discussed or 1-2 days prior to your event if listed in the notes to seller. Please convo me if you are unsure how far in advance you would like to receive the cookies so that they arrive as fresh as possible and in time for your event. I am happy to offer assistance with my thoughts on shipping. I really take a lot of time and special care packaging your cookies to ensure they arrive at your doorstep in the same condition they left my kitchen.

I will ship your order USPS Priority Mail (2-3 days) within 2-7 business days of your order being placed/paid, unless otherwise requested. I have done a LOT of research on shipping methods. USPS offers the most affordable/fastest service. I have had extremely good experiences with USPS but it is NOT a guaranteed service. On the average is a 2-3 day shipping window but could take longer. If you need a delivery on a specific day I am happy to provide you a quote from FedEx or UPS (in most cases cost is at least double USPS) for a guaranteed service. Shipping method is YOUR choice!! I am happy to do whatever you would like to pay for and what works best for your event.

While I have had great experiences with shipping through USPS shipping insurance is highly recommended on larger orders and event orders. Shipping insurance is only a couple dollars per box and it is really worth it to provide peace of mind for a safe delivery. I take a great deal of time and care to package very well so that the cookies arrive in the same condition that they have left my kitchen. Cookies are packaged in cello bags, packed in wrap, packed in a gift box and then packed in a larger box for shipping and surrounded by packing cushion.

If you are you local, I do offer pickup or delivery. Pickup is free (I will zero out the shipping cost) and delivery cost is based upon distance traveled.

If you are interested in ordering more than one item I can most definitely combine the shipping costs. Please convo me before placing your order with your zip code and I can calculate the cost to ship to you.

Orders are shipped with delivery confirmation/tracking information. This is included in the price of shipping and will be sent via Etsy when your order is shipped.

Please note that I am not responsible for shipping delays caused by USPS, incorrect address information or weather/disaster conditions.

I highly recommend tracking your order and shipping to a place where someone will be available to receive the box upon delivery. A box left outside on a porch in the direct sunlight may have problems in some areas where heat is an issue. Temperature during shipping has never been a problem but it could be if the box is not received inside to a safe place after delivery.

I will ship to the address specified on the Etsy order form unless it is clear other shipping arrangements have been made prior to placing order. If you are ordering for a gift PLEASE change make sure that the address listed on the Etsy receipt is the correct shipping address. You can also make a second note in the "notes to seller" section on the Etsy order form where your box is to be shipped along with your gift card message. Just please make sure that the address you would like the cookies to go is on the Etsy receipt. Refunds are not available for the cost of cookies/shipping charges if any of these circumstances occur.
Refunds and Exchanges
I take the greatest care when packing your order to make sure you receive it in the exact same condition as I sent it to you. That being said once the package leaves my facility the package is at the mercy of USPS. No refunds are given for damage occurring during shipping BUT if damage has occurred during shipping please let me know (within 24 hours of receiving package) and I will do my best to work out a solution on a case by case basis. I want nothing more than my customers to be extremely happy with their purchase and to be a huge fan of SunshineBakes!

If you are ordering favors for a special event ordering a few extra just in case is always a good idea. I sometimes may include an extra or two but that is not guaranteed.
Additional policies and FAQs
***** PLEASE****** check the booked dates below in the shop announcement before placing an order...thank you!! Orders that are placed over the booked dates will be refunded as I do plan my orders very carefully to ensure that I have enough time to spend making each one perfectly :)

My cookies are baked in a kitchen that produces foods that contain nuts, wheat, eggs, soy, and seeds.

I love to do custom orders/colors. If there is a design that you don't see in my shop just let me know and I'll see if I can get the materials to make it for you.

I can make photo and logo cookies. I can also put your art or clip art on a cookie. If you see a design that you love (flowers, damask print background etc.) send it over and I can make it into a super cool cookie design for you.

If you don't plan on eating all of your treats within 5 days of receiving please freeze the remaining items. Cookies freeze GREAT and I send you instructions for freezing with every order!