Announcement Surfside Sea Glass creates unique, eco-friendly sea glass jewelry with all genuine sea glass collected from beaches around the world. Showcased in boutiques, sea glass festivals and art fairs around the country, SSSG is known for its high-quality, whimsy and commitment to the integrity of ocean-tumbled sea glass and the beaches on which it was collected. Its creator is a Board Member of NASGA (North American Sea Glass Association) which seeks to educate about the nature of genuine sea glass and its history as well as the environment where it is found.

Surfside Sea Glass - always GENUINE, ocean-tumbled sea glass - never altered or man-made. I design, create and sell jewelry with AUTHENTIC sea glass collected by hand from around the world. Proud Board Member of NASGA (North American Sea Glass Association).

Surfside Sea Glass creates unique designs in genuine sea glass jewelry including pendants, bracelets, earrings, rings and more. All pieces of sea glass used in the are genuine, flawless, jewelry-grade and ocean-tumbled. I handpick my sea glass off of the sand myself instead of purchasing from another seller - spending countless days throughout each year on beaches around the world from Puerto Rico to California, Bermuda, Panama, England, Ireland and beyond to bring these pieces to you. This is especially important with sea glass pieces as I am able to give you the origin of the sea glass. Therefore, the unique history of each piece can be surmised back to a specific time-period and original form. History is as important as beauty to sea glass. If you would like to know where your piece originated from and when, please convo me. I would love to share this with you! My love of history is a big part of why I love sea-glass collecting. On the rare occasion when I use a piece from my private collection that I have not collected myself, I will mention that in the listing. Remember, all of my pendants, bracelets, rings and pairs of earrings have that added touch of quality and handcrafted love. Each piece comes beautifully boxed and gift-wrapped free of charge as well :)


Essentially, sea glass is the conclusion of the remarkable story of a grain of sand's wondrous journey. The beginning of the story starts when one grain of sand is combined with millions of other grains (plus soda and lime in a man-made process that dates back thousands of years) and glass is born. Eventually, some of that glass finds its way to the ocean in the forms of bottles, window panes, marbles or many other various glass products when they are carelessly discarded by man. But, do not despair. Nature has a brilliant recycling plan for that article of glass. With all its power and majesty, the ocean tumbles these now broken and jagged shards into magnificent sea glass gems. Then, in due time, the ocean lovingly presents its treasures back to the sand from which it was created years before. That original grain of sand has come full-circle.

Like that grain of sand, each piece of sea glass has its own history. With some knowledge and detective work, all sea glass can be traced back to specific time periods and original forms. There is so much sea glass history that entire books have been written to help unravel its fascinating story. Pick one up sometime. You will not be able to put it down!

Colors of sea glass range from common green, brown and white to rarer blue, purple and citron. For a few lucky collectors (maybe only once in a lifetime), the ocean blesses them with the rarest of colors : red, black, orange and yellow. These discoveries are heart-stopping moments for collectors!

So, the next time you find yourself walking on the beach and gazing at the water, take a moment to look down upon the sand. You may be the ocean's next recipient of one of its remarkable and brilliant sea glass gems!


* Please note - All of the pieces in this shop should not be worn by children as they are potential choking hazards. Adults, however, are free to enjoy them as long as they promise not to stick them in their mouths ;)

** Feedback -

** My goal is to make this a 5 star experience for you. If you have any problems with your purchase, please contact me and I will do my best to resolve them.

** Please know that I adore and value each and every one of my wonderful customers! Your satisfaction in my service and products is always my utmost concern - as demonstrated in all of my relevant feedback. It is my hope that my customer feedback instills confidence in me and my pieces. Of course, like everyone, I cannot be perfect all the time despite striving everyday for that level. Please, as stated in my refund policy, should any issues arise with your piece of sea glass jewelry, extend me the courtesy of contacting me before leaving anything but 5 star feedback. On the very rare occasion that a problem does arise, I will do everything in my power to satisfy your concerns with either a full-refund, repair or replacement - always your choice!. But, please understand that I cannot remedy a problem without being made aware of it first . Thank you so much for your understanding !!

Please stop by and browse through my other shop at Maidstone Lane Jewelry

Also, for a fun take on beach jewelry, T-shirts and supplies, please check out my son's shop at Boardwalk Baubles

denise xo
Announcement
Last updated on
Mar 15, 2016
Surfside Sea Glass creates unique, eco-friendly sea glass jewelry with all genuine sea glass collected from beaches around the world. Showcased in boutiques, sea glass festivals and art fairs around the country, SSSG is known for its high-quality, whimsy and commitment to the integrity of ocean-tumbled sea glass and the beaches on which it was collected. Its creator is a Board Member of NASGA (North American Sea Glass Association) which seeks to educate about the nature of genuine sea glass and its history as well as the environment where it is found.

Surfside Sea Glass - always GENUINE, ocean-tumbled sea glass - never altered or man-made. I design, create and sell jewelry with AUTHENTIC sea glass collected by hand from around the world. Proud Board Member of NASGA (North American Sea Glass Association).

Surfside Sea Glass creates unique designs in genuine sea glass jewelry including pendants, bracelets, earrings, rings and more. All pieces of sea glass used in the are genuine, flawless, jewelry-grade and ocean-tumbled. I handpick my sea glass off of the sand myself instead of purchasing from another seller - spending countless days throughout each year on beaches around the world from Puerto Rico to California, Bermuda, Panama, England, Ireland and beyond to bring these pieces to you. This is especially important with sea glass pieces as I am able to give you the origin of the sea glass. Therefore, the unique history of each piece can be surmised back to a specific time-period and original form. History is as important as beauty to sea glass. If you would like to know where your piece originated from and when, please convo me. I would love to share this with you! My love of history is a big part of why I love sea-glass collecting. On the rare occasion when I use a piece from my private collection that I have not collected myself, I will mention that in the listing. Remember, all of my pendants, bracelets, rings and pairs of earrings have that added touch of quality and handcrafted love. Each piece comes beautifully boxed and gift-wrapped free of charge as well :)


Essentially, sea glass is the conclusion of the remarkable story of a grain of sand's wondrous journey. The beginning of the story starts when one grain of sand is combined with millions of other grains (plus soda and lime in a man-made process that dates back thousands of years) and glass is born. Eventually, some of that glass finds its way to the ocean in the forms of bottles, window panes, marbles or many other various glass products when they are carelessly discarded by man. But, do not despair. Nature has a brilliant recycling plan for that article of glass. With all its power and majesty, the ocean tumbles these now broken and jagged shards into magnificent sea glass gems. Then, in due time, the ocean lovingly presents its treasures back to the sand from which it was created years before. That original grain of sand has come full-circle.

Like that grain of sand, each piece of sea glass has its own history. With some knowledge and detective work, all sea glass can be traced back to specific time periods and original forms. There is so much sea glass history that entire books have been written to help unravel its fascinating story. Pick one up sometime. You will not be able to put it down!

Colors of sea glass range from common green, brown and white to rarer blue, purple and citron. For a few lucky collectors (maybe only once in a lifetime), the ocean blesses them with the rarest of colors : red, black, orange and yellow. These discoveries are heart-stopping moments for collectors!

So, the next time you find yourself walking on the beach and gazing at the water, take a moment to look down upon the sand. You may be the ocean's next recipient of one of its remarkable and brilliant sea glass gems!


* Please note - All of the pieces in this shop should not be worn by children as they are potential choking hazards. Adults, however, are free to enjoy them as long as they promise not to stick them in their mouths ;)

** Feedback -

** My goal is to make this a 5 star experience for you. If you have any problems with your purchase, please contact me and I will do my best to resolve them.

** Please know that I adore and value each and every one of my wonderful customers! Your satisfaction in my service and products is always my utmost concern - as demonstrated in all of my relevant feedback. It is my hope that my customer feedback instills confidence in me and my pieces. Of course, like everyone, I cannot be perfect all the time despite striving everyday for that level. Please, as stated in my refund policy, should any issues arise with your piece of sea glass jewelry, extend me the courtesy of contacting me before leaving anything but 5 star feedback. On the very rare occasion that a problem does arise, I will do everything in my power to satisfy your concerns with either a full-refund, repair or replacement - always your choice!. But, please understand that I cannot remedy a problem without being made aware of it first . Thank you so much for your understanding !!

Please stop by and browse through my other shop at Maidstone Lane Jewelry

Also, for a fun take on beach jewelry, T-shirts and supplies, please check out my son's shop at Boardwalk Baubles

denise xo No items listed at this time
Reviews


My daughter, a sea glass enthusiast, will love this! Thank you!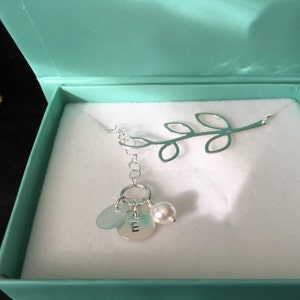 These necklaces came out beautifully! I ordered 7 of them for bridesmaids and mother gifts, and was easily allowed to customize them to be all sterling silver and have initial charms added. Communication with the seller was easy and I always received a quick response.
About
Surfside Sea Glass creates unique designs in genuine sea glass pendants, bracelets, earrings, rings and more!
After years of collecting sea glass from beaches on this lovely planet, I felt the need to share this love with the world. Jewelry making seemed to be the perfect fit. I was a ballet/modern dancer in my "previous life". I like the artistic outlet this endeavor affords me.
I love to travel and what better reason to do so than to collect sea glass! I have gathered sea glass in Puerto Rico, England, California, Panama, Ireland, Italy, France, Bermuda, Canada and up and down the East Coast! I have met amazing people along the way. I am proud to call many of my customers friends now. Those who value sea glass have a great love of the planet, its creatures and appreciate a sense of spirituality that only the ocean can bring. I love that !
Please remember I use only GENUINE sea glass - sea glass tumbled by the ocean waves over a long period of time. Man cannot replicate what nature has taken decades to perfect!
Unlocking the history of each piece sea glass is an endless fascination of mine. Imagine the stories behind each sea glass gem! Some of my sea glass dates back hundreds of years. My inner "archaeologist" is always at work trying to unravel the history of not only the glass vessels that the gems originated from, but also what the locations where they were found can tell me about each sea glass gems' "past life". Please ask any questions you may have. I can talk history forever!
I am honored to have my designs featured in various boutiques throughout the United States.
Thank you for stopping by. Please come back often as new designs are added almost daily.
All the best,
denise
Shop members
Denise

Owner, Sea Glass Collector And Jewelry Designer

Avid sea glass collector, lover of travel, the ocean, the planet and all its creatures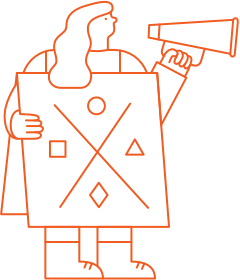 Shop policies failed to load
Try again