Announcement SUBSCRIBE to our NEWSLETTER FOR COUPONS -> HURDANDHONEY.COM
All items are Made to Order - and each piece unique.

"We believe the home should be a sanctuary - a place of beauty, inspiration, and peace."

Connect with us on Instagram, and watch our process @HurdAndHoney

Visit Our Website -http://hurdandhoney.com

Recent Highlights:

•Plano Magazine - November 2015
November Issue Maker Feature
http://planomagazine.com/magazine/

•Shop Local, Global and Social - Dallas Pop Up - September 2015
Hosted by Local Designer - Paige Morse

http://dhome.dmagazine.com/2015/09/shop-local-global-and-social-at-this-unique-dallas-pop-up/

•Heirloom Magazine - September 2015
http://www.heirloommag.com/journal/hurdhoney

•Featured on Domino Mag - July 2015
http://domino.com/best-dallas-instagram-accounts/story-image/55a9609b21eb45882fa824c0

•Featured on "Mixmatch House" Blog - July 2015
http://mixmatch.house/housewarming/2015/07/07/hurd-honey/

FIND OUR PRODUCTS IN THEIR LOS ANGELES LOFT!!

•Featured on "Remodelista" - June 2015
http://www.remodelista.com/posts/steal-this-look-east-hampton-kitchen-by-sawyer-berson

•Featured on "Fund on Etsy" - June 2015 (funding goal wasn't met, but we enjoyed the experience)

•Featured Maker - The Dream Job Shop - March 2015
http://www.thedreamjobshop.com/blog/interview-hurd-and-honey

•Featured Maker - Buy Folk / Folk Magazine - February 2015
Instagram @BUYFOLK

•Elite 16 Blog Feature - January 2015
http://elite16.com/blog/2014/12/30/2014-reflections

•Dallas Observer - "10 Best Dallas-ased Etsy Shops"
http://www.dallasobserver.com/arts/10-best-dallas-based-etsy-shops-7093511

•Etsy Featured Seller - October 2014
Read The Interview: https://blog.etsy.com/en/2014/featured-shop-hurd-and-honey/

•TOMS Roasting Co.- April 2014

•Featured in Apartment Therapy - February 2014
http://www.apartmenttherapy.com/etsy-wood-furniture-shops-199921

•Pinch of Yum -
Yum Sweet Home - July 2014
http://pinchofyum.com/yum-sweet-home-etsy-favorites

Holiday Gift Guide - December 2013
http://pinchofyum.com/gifts-that-make-cooking-more-fun

•Sweet Paul Magazine Feature - Fall 2013

•Etsy POP-UP West Elm Dallas, TX - June 2013
http://blog.westelm.com/2013/05/08/etsy-pop-up-at-west-elm-dallas/

Sold in stores:
∆ Hundson & Crane {Washington D.C.} hudsonandcrane.com
∆ Made On Mass {Lawrence, KS} madeonmass.com

Thank you for visiting our shop <3
Announcement
Last updated on
Nov 30, 2015
SUBSCRIBE to our NEWSLETTER FOR COUPONS -> HURDANDHONEY.COM
All items are Made to Order - and each piece unique.

"We believe the home should be a sanctuary - a place of beauty, inspiration, and peace."

Connect with us on Instagram, and watch our process @HurdAndHoney

Visit Our Website -http://hurdandhoney.com

Recent Highlights:

•Plano Magazine - November 2015
November Issue Maker Feature
http://planomagazine.com/magazine/

•Shop Local, Global and Social - Dallas Pop Up - September 2015
Hosted by Local Designer - Paige Morse

http://dhome.dmagazine.com/2015/09/shop-local-global-and-social-at-this-unique-dallas-pop-up/

•Heirloom Magazine - September 2015
http://www.heirloommag.com/journal/hurdhoney

•Featured on Domino Mag - July 2015
http://domino.com/best-dallas-instagram-accounts/story-image/55a9609b21eb45882fa824c0

•Featured on "Mixmatch House" Blog - July 2015
http://mixmatch.house/housewarming/2015/07/07/hurd-honey/

FIND OUR PRODUCTS IN THEIR LOS ANGELES LOFT!!

•Featured on "Remodelista" - June 2015
http://www.remodelista.com/posts/steal-this-look-east-hampton-kitchen-by-sawyer-berson

•Featured on "Fund on Etsy" - June 2015 (funding goal wasn't met, but we enjoyed the experience)

•Featured Maker - The Dream Job Shop - March 2015
http://www.thedreamjobshop.com/blog/interview-hurd-and-honey

•Featured Maker - Buy Folk / Folk Magazine - February 2015
Instagram @BUYFOLK

•Elite 16 Blog Feature - January 2015
http://elite16.com/blog/2014/12/30/2014-reflections

•Dallas Observer - "10 Best Dallas-ased Etsy Shops"
http://www.dallasobserver.com/arts/10-best-dallas-based-etsy-shops-7093511

•Etsy Featured Seller - October 2014
Read The Interview: https://blog.etsy.com/en/2014/featured-shop-hurd-and-honey/

•TOMS Roasting Co.- April 2014

•Featured in Apartment Therapy - February 2014
http://www.apartmenttherapy.com/etsy-wood-furniture-shops-199921

•Pinch of Yum -
Yum Sweet Home - July 2014
http://pinchofyum.com/yum-sweet-home-etsy-favorites

Holiday Gift Guide - December 2013
http://pinchofyum.com/gifts-that-make-cooking-more-fun

•Sweet Paul Magazine Feature - Fall 2013

•Etsy POP-UP West Elm Dallas, TX - June 2013
http://blog.westelm.com/2013/05/08/etsy-pop-up-at-west-elm-dallas/

Sold in stores:
∆ Hundson & Crane {Washington D.C.} hudsonandcrane.com
∆ Made On Mass {Lawrence, KS} madeonmass.com

Thank you for visiting our shop <3 No items listed at this time
Reviews

Amazing quality! Arrived promptly and in great condition!

These guys are very good at what they do. We absolutely loved the piece you sent! Aside from the finished product, the packing of the shipping material itself is also indicative of how you take pride in your work. I carefully peeled them and will be able to reuse them. It was a pleasure. More power to you guys!
About
From our home to your home...
Read our "Featured Shop" article here -> https://blog.etsy.com/en/2014/featured-shop-hurd-and-honey/

We are a husband and wife team that run "Hurd and Honey" full time out of our north Texas home. Each of our pieces (made with reclaimed woods found locally near our home) is handmade in our garage woodshop. We love this life.

In 2011, we opened our Etsy shop, it was called "The Honey Shack". We had our first sale in January, 2012. In January, 2013 we sold our first reclaimed wood piece, our 18x18 reclaimed wood mirror. 2013 transitioned us into a full-time Etsy business. It's surely an adventure, and requires seasons of much faith, but we're in this together.

Shalom & Merci
Hurd and Honey
Two are better than One
Shop members
HURD&HONEY

Owner

OUR HUMBLE BEGINNINGS ARE ESTABLISHING THE FOUNDATION FOR OUR FUTURE, FOR OUR FAMILY.

Samuel Hurd

Owner, Creator, Designer

BELIEVER FROM KANSAS . MARRIED TO KRISTIN . ROCK CHALK . WOODWORKING .

Kristin "Honey" Hurd

Owner, Photographer, Marketer

JESUS GIRL FROM LOS ANGELES . MARRIED TO SAM . COFFEE . TEACHER .

Lexi

Marketer, Security

SNUGGLING . Recently promoted for going above and beyond.

Nash

Customer Service

SNUGGLING . PIZZA CRUST . Recently laid off due to lack of production. Currently looking for work (preferably the kind that doesn't require much effort).

Martha

Designer, Photographer

SNUGGLING . BARKING . Our newest employee, still in the trial phase.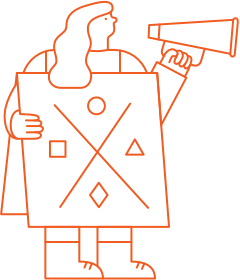 Shop policies failed to load
Try again