Announcement The Run Home is your home for unique, handcrafted running jewelry, inspirational and motivational jewelry for athletes and fitness fanatics, running key chains and running ornaments! We love to create items we love, related to everything we love! Running, marathon, half marathon, cross country, track, fitness, weightlifting, workout, 5K, 10K, 13.1 and 26.2 to name a few! We strive to make beautiful, affordable jewelry to celebrate you, your accomplishments and your life!

Your hand created, artisan jewelry order from The Run Home will typically ship within one - three (1 - 3) business days but may take longer around US Holidays.
Normally I try to ship everything out the day after I receive the order! Please check the Shipping and Policies section on each listing to see the Current Ready to Ship By Date.

I have been asked many times if I can stamp on the backs of pieces. I do not stamp on the back of any piece because stamping on the back can mar the front.

If you need to contact me, please contact me via Etsy convo - not email. I check Etsy convo several times each hour but email much less often.

Please read the entire description of each individual listing to know exactly what you are purchasing. Each Listing description has the measurements of the item right in the description so you will know the size of your item before you order.

Each hand crafted, artisan item I create is hand stamped by me. There may be slight variations in letter stamping, alignment, placement, depth of letter stamping and coloring. Please consider these unique qualities to be a testament to the handmade nature of each piece. Also note that the picture of the item you see is only a representation of the item you will receive. Color may vary slightly depending on your computer monitor. Your item is personally hand made by me for you, one at a time, making your special piece truly one of a kind. I cannot stamp on the back of any item as it may mar the front.

Your jewelry piece from The Run Home will be created with high quality materials. The standard thickness (gauge) of stamping material is 24 gauge. Your jewelry piece will be created with a heavier gauge (the lower the gauge, the thicker the material) piece of either nickel silver or sterling silver. Quality matters at The Run Home!

Our Sterling Silver necklaces are priced by chain length for you. Our Ornaments make great, one of a kind Gift Tags! Each Ornament comes with a silver strech bow attached to the top ready to add to your gift, a bouquet of flowers, a potted plant, any gift you would like to make extra special!

Our prices are based on the price of the inventory we have in stock, not on the daily spot silver price or random market fluctuations. We purchase our materials in the largest bulk possible so we can pass those savings on to you. Unfortunately, if there has been a price increase from our suppliers when we need to reorder materials, our prices will reflect that increase. As always, our number one goal at The Run Home is customer satisfaction. We strive to keep our prices affordable for you, our valued customer.

Items from The Run Home are not intended for children under 10 years of age. Necklaces, Ornaments and Charms are not meant for small children and could pose as a choking hazard. Please do not allow children under the age of 10 to play with, wear or handle the beads, charms, ornaments and/or jewelry from The Run Home. Items from The Run Home are not intended for children under the age of 10.

A personal note about the gunmetal chain I use! I have been wearing the same chain for over 4 years now. I change the pendants as my mood or seasons change, but I wear the same gunmetal chain. This chain has been through runs, walks, hikes, pouring rain (I mean the kind of pouring rain where you are literally soaked all over and when you're finished you pour the rain out of your shoes) and several 100 degree days with the humidity at over 99%. It has also seen the inside of the mouth of my beloved if very curious rescue kitten, George (somehow I caught him before he swallowed it!), and I recently found it in the dryer after it got washed in the HE washer with the running clothes on the deep clean, extra rinse, hot cycle then dried with the socks and towels. I wish I would have taken a picture of the chain after the unintended wash and dry. The chain was twisted, knotted and wrapped about 10 times around the string of a pair of running shorts. It took me over an hour to get it untangled and usable. I really pulled and pulled on this chain to loosen the knots and it never broke! I couldn't believe it! I am wearing it right now! Anyway, I love this chain! It is a gunmetal finish over a brass base and I have to say, the only damage it suffered after over 2 years of use and all of this abuse was the black gunmetal finish wore off in places to leave a beautiful brass base. It now has a reddish black, copper tone that is quite lovely. Unintended results but a beautiful outcome! At the time of all this unintended product testing, I had been wearing the STRENGTH ENDURANCE COURAGE pendant for several months in a row and I am pleased to report there was no change at all to the nickel silver pendant! Talk about product testing!

Our products go through a rigorous product testing phase. We wear our necklaces and bracelets, too! If we like the chain or the material and it survives the wear and tear of daily life, then we make it for you! We encourage you to take care of your new product from The Run Home as you live your life while loving your new jewelry!

If you read all of this, I do not advise abusing your new jewelry from The Run Home, but I encourage you to live your life as you are loving your new item!! Thanks for reading and thanks for taking a look at my shop!

Run safe and always RUN HOME!
Debbie
The Run Home™, LLC
Debbie @ therunhome.com
Announcement
Last updated on
Jan 5, 2016
The Run Home is your home for unique, handcrafted running jewelry, inspirational and motivational jewelry for athletes and fitness fanatics, running key chains and running ornaments! We love to create items we love, related to everything we love! Running, marathon, half marathon, cross country, track, fitness, weightlifting, workout, 5K, 10K, 13.1 and 26.2 to name a few! We strive to make beautiful, affordable jewelry to celebrate you, your accomplishments and your life!

Your hand created, artisan jewelry order from The Run Home will typically ship within one - three (1 - 3) business days but may take longer around US Holidays.
Normally I try to ship everything out the day after I receive the order! Please check the Shipping and Policies section on each listing to see the Current Ready to Ship By Date.

I have been asked many times if I can stamp on the backs of pieces. I do not stamp on the back of any piece because stamping on the back can mar the front.

If you need to contact me, please contact me via Etsy convo - not email. I check Etsy convo several times each hour but email much less often.

Please read the entire description of each individual listing to know exactly what you are purchasing. Each Listing description has the measurements of the item right in the description so you will know the size of your item before you order.

Each hand crafted, artisan item I create is hand stamped by me. There may be slight variations in letter stamping, alignment, placement, depth of letter stamping and coloring. Please consider these unique qualities to be a testament to the handmade nature of each piece. Also note that the picture of the item you see is only a representation of the item you will receive. Color may vary slightly depending on your computer monitor. Your item is personally hand made by me for you, one at a time, making your special piece truly one of a kind. I cannot stamp on the back of any item as it may mar the front.

Your jewelry piece from The Run Home will be created with high quality materials. The standard thickness (gauge) of stamping material is 24 gauge. Your jewelry piece will be created with a heavier gauge (the lower the gauge, the thicker the material) piece of either nickel silver or sterling silver. Quality matters at The Run Home!

Our Sterling Silver necklaces are priced by chain length for you. Our Ornaments make great, one of a kind Gift Tags! Each Ornament comes with a silver strech bow attached to the top ready to add to your gift, a bouquet of flowers, a potted plant, any gift you would like to make extra special!

Our prices are based on the price of the inventory we have in stock, not on the daily spot silver price or random market fluctuations. We purchase our materials in the largest bulk possible so we can pass those savings on to you. Unfortunately, if there has been a price increase from our suppliers when we need to reorder materials, our prices will reflect that increase. As always, our number one goal at The Run Home is customer satisfaction. We strive to keep our prices affordable for you, our valued customer.

Items from The Run Home are not intended for children under 10 years of age. Necklaces, Ornaments and Charms are not meant for small children and could pose as a choking hazard. Please do not allow children under the age of 10 to play with, wear or handle the beads, charms, ornaments and/or jewelry from The Run Home. Items from The Run Home are not intended for children under the age of 10.

A personal note about the gunmetal chain I use! I have been wearing the same chain for over 4 years now. I change the pendants as my mood or seasons change, but I wear the same gunmetal chain. This chain has been through runs, walks, hikes, pouring rain (I mean the kind of pouring rain where you are literally soaked all over and when you're finished you pour the rain out of your shoes) and several 100 degree days with the humidity at over 99%. It has also seen the inside of the mouth of my beloved if very curious rescue kitten, George (somehow I caught him before he swallowed it!), and I recently found it in the dryer after it got washed in the HE washer with the running clothes on the deep clean, extra rinse, hot cycle then dried with the socks and towels. I wish I would have taken a picture of the chain after the unintended wash and dry. The chain was twisted, knotted and wrapped about 10 times around the string of a pair of running shorts. It took me over an hour to get it untangled and usable. I really pulled and pulled on this chain to loosen the knots and it never broke! I couldn't believe it! I am wearing it right now! Anyway, I love this chain! It is a gunmetal finish over a brass base and I have to say, the only damage it suffered after over 2 years of use and all of this abuse was the black gunmetal finish wore off in places to leave a beautiful brass base. It now has a reddish black, copper tone that is quite lovely. Unintended results but a beautiful outcome! At the time of all this unintended product testing, I had been wearing the STRENGTH ENDURANCE COURAGE pendant for several months in a row and I am pleased to report there was no change at all to the nickel silver pendant! Talk about product testing!

Our products go through a rigorous product testing phase. We wear our necklaces and bracelets, too! If we like the chain or the material and it survives the wear and tear of daily life, then we make it for you! We encourage you to take care of your new product from The Run Home as you live your life while loving your new jewelry!

If you read all of this, I do not advise abusing your new jewelry from The Run Home, but I encourage you to live your life as you are loving your new item!! Thanks for reading and thanks for taking a look at my shop!

Run safe and always RUN HOME!
Debbie
The Run Home™, LLC
Debbie @ therunhome.com
About
The Run Home™ is your home for unique, handcrafted gifts for runners, athletes and life! We love to create items to celebrate your accomplishments!
The Run Home all started as just a tiny spark of a thought when my daughter was being recruited to run in college. She and I had been working together starting when she was just 14 years old to get her to this point in her running career. We worked side by side every single day to help her accomplish her goal of running with a high level team for her college career.

As soon as she committed to her college of choice, I felt an immediate relief but at the same time I knew a huge part of my life would be missing - my desire to encourage and celebrate runners and their accomplishments! As soon as she was settled in with her new coach and her new team, I got to work! I took jewelry making class after class and knew I was ready to encourage all runners, not just my daughter! I opened The Run Home with the hope that I could encourage and inspire runners everywhere. I feel so fortunate to be a part of your accomplishments, your celebrations and your desire to be a better you! I love to hear your stories. I love hearing why you request a Custom Piece. The Run Home began as a way to encourage others but I am so encouraged daily by your love of your sport, your love of your fellow athlete, your desire to celebrate their accomplishments! Every new story brings a new idea, a new way to hand create a new piece to celebrate a special event. The Run Home's customers and their spirit are the heart and "sole" of The Run Home!

Follow Professional Runner Nicole DiMercurio while she pursues her dream of qualifying for the Olympic Trails and Team USA!

https://twitter.com/nicoledimerc

http://instagram.com/ndimerc

https://www.facebook.com/NicoleDiMercurio

Run safe and always RUN HOME!
Debbie - Owner, Artist, Creator, Designer and Lover of Athletes!
Shop members
Debbie DiMercurio

Owner, Designer, Artist/Creator

I am a wife, mom, coach, runner and creator of Inspirational Gifts for Runners and Family at The Run Home™. I am a runner but I would rather be celebrating and inspiring runners and cheering them on at road races and cross country and track meets!

Nicole DiMercurio

Professional Runner Promoting The Run Home

Professional Runner and Promoter for The Run Home. When she's not training, Nicole loves to help out with shipping, packaging, marketing and jewelry design!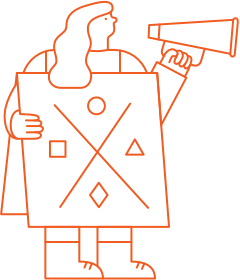 Shop policies failed to load
Try again