Announcement Unconventional Bridal jewelry, Gothic,victorian jewelry,for Alternative and unconventional Bride.
Handmade ,belts/sashes ,necklaces, bracelets, earrings,hair Accessories,garter and cufflinks.
Victorian ,Vintage Inspired,Romantic Jewelry ,High Fashion,
Special Occasion ,Wedding & bridal jewelry ,bridesmaids and for the mother of the bride .bridal total look.
*FREE SHIPPING*
Talila design offers vintage-inspired colorful jewelry ,perfect for unique bride.
****************************************************************************************

Wedding and bridal jewelry for brides and bridesmaids .
Earrings, necklaces, bracelets and hair accessories. Creations inspired by vintage glamour. romantic jewelry for special occasions and modern classics for everyday. High quality pieces made using Swarovski crystals, pearls, gemstones and components of all types of finishes. Everything from vintage styles to modern classics.

***!!! Free International Shipping .!!!** *
https://www.etsy.com/shop/Unconventionalbrides
Visit my other shop:
https://www.etsy.com/shop/taliladesign

Join talila design newslatter : blog: http://unconventionalbrides.com
website at: http://www.talila.co.il/Eng/ *****
,or visit my facebook at: http://www.facebook.com/taliladesign
Our bridal jewelry collection is handcrafted specially for you, for Your bridesmaids and for mother of the bride.

The collection features brass, vintage rhinestones, pearls and more. Many of the items make great gifts, either for someone you love or just for yourself !
I'll be adding more items to the Etsy Shop so please come back frequently to check out the items!
My items come from my smoke-free, perfume free, pet friendly and clean studio.
These jewels will be a great gift for:
**Birthdays
**Anniversaries
**Graduation
**Christmas
**Valentine's Day
Thank you for stopping by, I hope you find something you love!
**********************************************************

JoinTalila Korolker :
Blog: http://unconventionalbrides.com

On Facebook : https://www.facebook.com/TalilaDesigns
Or visit my website at: http://www.talila.co.il/Eng/
Announcement
Unconventional Bridal jewelry, Gothic,victorian jewelry,for Alternative and unconventional Bride.
Handmade ,belts/sashes ,necklaces, bracelets, earrings,hair Accessories,garter and cufflinks.
Victorian ,Vintage Inspired,Romantic Jewelry ,High Fashion,
Special Occasion ,Wedding & bridal jewelry ,bridesmaids and for the mother of the bride .bridal total look.
*FREE SHIPPING*
Talila design offers vintage-inspired colorful jewelry ,perfect for unique bride.
****************************************************************************************

Wedding and bridal jewelry for brides and bridesmaids .
Earrings, necklaces, bracelets and hair accessories. Creations inspired by vintage glamour. romantic jewelry for special occasions and modern classics for everyday. High quality pieces made using Swarovski crystals, pearls, gemstones and components of all types of finishes. Everything from vintage styles to modern classics.

***!!! Free International Shipping .!!!** *
https://www.etsy.com/shop/Unconventionalbrides
Visit my other shop:
https://www.etsy.com/shop/taliladesign

Join talila design newslatter : blog: http://unconventionalbrides.com
website at: http://www.talila.co.il/Eng/ *****
,or visit my facebook at: http://www.facebook.com/taliladesign
Our bridal jewelry collection is handcrafted specially for you, for Your bridesmaids and for mother of the bride.

The collection features brass, vintage rhinestones, pearls and more. Many of the items make great gifts, either for someone you love or just for yourself !
I'll be adding more items to the Etsy Shop so please come back frequently to check out the items!
My items come from my smoke-free, perfume free, pet friendly and clean studio.
These jewels will be a great gift for:
**Birthdays
**Anniversaries
**Graduation
**Christmas
**Valentine's Day
Thank you for stopping by, I hope you find something you love!
**********************************************************

JoinTalila Korolker :
Blog: http://unconventionalbrides.com

On Facebook : https://www.facebook.com/TalilaDesigns
Or visit my website at: http://www.talila.co.il/Eng/ No items listed at this time
Reviews
No reviews in the last year

Inactive Etsy Member on Mar 7, 2016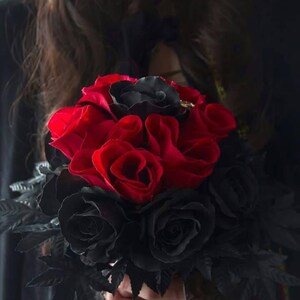 Love it! Used it at my wedding. High quality, definitely recommend it

This piece is perfect for me :)

It was crumpled, but that's probably because of the transport to my country. Except for this the item is as described and I really like it :) The shop owner is so nice!
About
Creates and designs unique and colorful jewelry for UnconventionalBrides.
My name is Talila Korolker,
Ever since I was a little girl, I had passion for everything related to Weddings. But not to the ordinary weddings, but the unconventional ones..
I have always dreamed about the dress, but not necessarily on the white one.. I have also dreamed about the cake, bit also on the red blood like frosting.. I dreamed about the different jewelries, but not so much about pearls..
But I haven't applied those at my wedding..
Today, when I think back, I would do it all different. This is why I'm here to help and give guidance , inspiration and examples of a great unconventional wedding..

When I got married in 2001, I have started to plan my wedding and found Out that finding the perfect white dress that will match to the most Amazing ring and the prettiest necklace and that will match to the garter, All in one place is very hard to find. And so, I had to search for similar items That will complete the entire look.
After I had my exhausting journey, I decided to open a one stop shop to help Other brides to be in their journey and make it easier for them.

Today, I am a designer of bridal jewelry sets and accessories
That gives you the total look on your wedding day. The sets include Necklaces, bracelets, earrings, belts, hair accessories and bridal garters.

All my jewelry items are handmade with top quality materials, and created With loving, painstaking care. I pay attention to the finish and the minutest Details of each and every piece, ensuring the bride's satisfaction on her big Day.

My Jewelry and accessories are made ​​in various techniques that include Sewing and gluing inlay. I usually work with pearls, Swarovski, crystals And gemstones.
My studio is located in Israel, and so I'm inspired by the scenic vineyards Surrounding us.
All my life, I changed products that I have purchased.
I was slot in shoes and sewing beads and stones, I used to buy shoes and Accessorized them…
I also used to buy bags and add beads and application and so changed the Products completely.
When I was in high school, I used to learn auto mechanics and I was always Looking for things to fix. When I was older, I loved riding big motorcycles That was a lot bigger than me.
I love working with my hands.
When I was in the army, I waited for an opportunity to start designing Accessories.
I began my work in 2006 when I had my first pregnancy.
Just lost my job and I thought it would be the possibility to design and also Work from Home and stay with my baby boy.
I started designing jewelries and so I sold them at wedding fairs.
Then I passed consignment sale method in different stores.
My inspiration:
I am inspired by everyday life, fashion trends and various cultures from Around the world.
I draw my strength from being a mother of two children; I have a 7 year old Son with autism. Interest and Dealing with his disability very occupies my Day. Happy child full of love, and every day pushing him a little further.
And of course I have a baby girl 2 year old that is keeping me busy and Fills Me with love and inspiration. Being an art designer with the ability to Fulfill myself in working and doing what I enjoy, to transform it into an Integral part of my daily life and to share it with so many people.
Shop members
Talila

Owner, Designer

43 Years old, Designs and creates unique jewelry for unconventional brides. Happily married +2. My inspiration: I am inspired by everyday life, fashion trends and various cultures from Around the world.
Shop policies
Last updated on
April 18, 2016
Welcome to Unconventionalbrides. The place there every woman can find her own unique jewelry. All the jewelries are designed and handmade.
All the jewelries are made of high quality materials which invested a lot of love, creativity and thought are put on every making.
The jewel basis is built from lace which selected carefully from vast array of laces and textiles.
Lace base is sewn with Stones, various pieces of metal and beads.
Metal bases are from brass with coating of silver, red gold or yellow gold.
UnconventionalBrids Jewelry are made of high quality materials.
However, we recomend avoiding contact with water and perfumes in order
To extend the life of the jewelry.
All the best
Talila.
Accepted payment methods
Returns and exchanges
We want you to be completely satisfied with your purchase. If you are not satisfied we will exchange your item for another item listed on this site as long as the returned item is unworn and in it's original condition. If you would like a refund for your purchase please contact us immediately so we can make arrangements. shipping costs will not be refunded. Refunds can only be issued within 14 days of receipt of your item.Please do not wear or wash your item prior to returning it.
Payment
Payments are accepted only through Pay Pal. Please make your payment within 48 hours from reservation. i reserve the right to cancel the reservation if the payment has not been made within this period of time.
Israeli customers can pay by check sent to me by mail.
ללקוחות מישראל : אפשר לשלם גם בצ'קים.אנא צרו עימי קשר
Shipping
Free international shipping by registered mail. ShippingThe item will be ready to ship within 5 business days after payment has been processed. Shipping arrival time is between 14-28 working days.
During the holidays, arrival time the shipment is delayed.
(Subject to international mail)
My shipping method is international Airmail service. it takes between 14-28 working days to arrive, but please note that occasionally delivery may take a few more days.
If you must have your item within a certain date contact me and we can discuss express shipping options.
I can ship to a third party if you wish your item to be a gift. Please let me know.
All jewelry comes in a pretty gift wrap with my brand logo card, carefully shipped in a bubble wrap mailer.
Additional policies and FAQs
Please contact me if you have any questions about your order, product information, shipping or any other issue.
talkorolker [!at] gmail.com
All jewelry that has been resized or altered to your specifications is custom and is non-returnable.
Thank you for buying Unconventionalbrides .
Feel free to leave us positive feedback here:http://www.etsy.com/people/Unconventionalbrides/feedback?type=from_buyers
And you are invited to subscribe to our blog for updates and Benefits
At:
http://unconventionalbrides.com
More information
Last updated on
Apr 18, 2016
Frequently asked questions
Care instructions
To protect the Jewel Do not soak in water and please do not spray perfume directly.
Gift wrapping and packaging
Each piece is sent to the customer in gift box and placed a padded envelope, which protects the jewel on his way to the customer.
My items come from my smoke-free, perfume free, pet friendly and clean studio.
Preparing items handmade in the studio is no smoking and no pets in the work environment. The products contain no animal components.
To protect the Jewel Do not soak in water and please do not spray perfume directly.