Announcement Sign up on my newsletter for a free item: http://eepurl.com/yqZET
🎉Enjoy Free Shipping on all domestic orders!🎉
Get a free bath bomb! Take a picture of your received items on Instagram, tag @whippedupwonderful #whippedupwonderful ~ If I repost your image, get a free bath bomb in your next order!
*The coupon can take a few minutes to be emailed to you.
All items 🐰Cruelty Free 🌿 Made withBiodegradable & Renewable Ingredients ~ Most are: 🐣Vegan
💜Proud Member of Etsy Dallas! www.etsydallas.com 💜
Follow Me for Special Discounts! ~
🛀Instagram: msalexisclare 🌸 Tumblr: http://whippedupwonderful.tumblr.com/
🌼Facebook: www.facebook.com/whippedupwonderful
Announcement
Last updated on
Apr 12, 2016
Sign up on my newsletter for a free item: http://eepurl.com/yqZET
🎉Enjoy Free Shipping on all domestic orders!🎉
Get a free bath bomb! Take a picture of your received items on Instagram, tag @whippedupwonderful #whippedupwonderful ~ If I repost your image, get a free bath bomb in your next order!
*The coupon can take a few minutes to be emailed to you.
All items 🐰Cruelty Free 🌿 Made withBiodegradable & Renewable Ingredients ~ Most are: 🐣Vegan
💜Proud Member of Etsy Dallas! www.etsydallas.com 💜
Follow Me for Special Discounts! ~
🛀Instagram: msalexisclare 🌸 Tumblr: http://whippedupwonderful.tumblr.com/
🌼Facebook: www.facebook.com/whippedupwonderful No items listed at this time
About
Distressing to De-Stressing
It began with simply trying to make some home made cosmetics and soaps without the harsh ingredients found in store-bought soaps and bath items.

That was a noble enough task in itself. But I was urged to keep moving forward. A few friends liked what I was doing, and I started making handmade soaps, bath bombs, and other skin care goodies for them. Then I started to think about the bath as a stress-relieving escape, and my products transformed!

From pure, natural ingredients, I offer you a chance to relax and wash the day away, in an affordable way. After all, not all of us have the money or time to splurge on a Day Spa.

I urge you to draw a bath, turn off the phone, light some candles, turn off the lights, and create a quiet space just for you, and exhale the stresses of the world. There is only one of YOU, take care of yourself!

Welcome!

See Ms Wonderful in this article by the Dallas Morning News:

http://tinyurl.com/aqovcum

I feature eco friendly + biodegradable packaging, natural + biodegradable ingredients, and low waste + recycling at the studio. I love creating with a conscience!
Shop members
Alexis

Owner, Maker, Designer, Fragrance Specialist, And Skin Pamperer

Howdy! I'm Alexis, the owner of Whipped Up Wonderful. I started making fresh, handmade soaps and bath bombs out of a need to create pure & pretty bath treats. Come on in and tell me what you are looking for in your bath!
Local
Find WhippedUpWonderful at the following upcoming market!
The 2016 Etsy Dallas Spring Bash

South Side Ballroom, 1135 S Lamar St

Dallas, TX

Apr 30

More than 75 artists and crafters will be selling their handmade wares at the 2016 Etsy Dallas Spring Bash. Come out to shop from the finest in handmade from categories such as accessories, art & photography, baby & kids, bags & purses, body care, clothing, housewares, jewelry, paper & stationary, and pets. The Etsy Dallas Spring Bash is a chance for shoppers to connect with their inner crafter and browse goods from hand-selected artists and crafters. Patrons have the opportunity to meet the artists in person or even create custom orders (most artists offer it, if you ask). Shoppers will enjoy: The best unique shopping experience featuring handmade art & craft from Dallas and beyond Free make and take crafts Free photo booth Free admission, wheelchair/stroller accessible Secure parking Bar and restaurant on site Free collectible Bash Bags™ for the first 50 shoppers, chock full of handmade goods.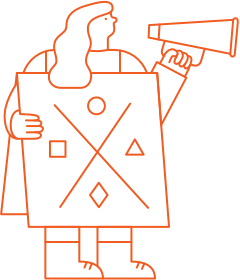 Shop policies failed to load
Try again