Announcement Welcome to Wintergreen Design where you will find a variety of paper quilled Christmas Ornaments, wedding table numbers and place cards as well as unique ornaments for housewarming, first anniversary, new baby, secret Santa, etc. Because everything is made to order everything (well almost everything) can be adjusted to meet your needs. Thank you for visiting Wintergreen Design. I'm glad you stopped by!

All the ornaments you see in my shop were designed, created and assembled by me from start to finish often taking several hours to complete.

The photographs do not really do justice to the ornaments. You really need to see and hold them to appreciate them fully.

Paper quilling, or paper filigree, is an intricate art form over 500 years old. Quilling originated in European religious orders where they used strips of paper resembling metal filigree in their reliquaries. The pieces are created by rolling narrow strips of paper into various shapes, and arranging them together to form a unique design. Although quilling appears delicate and ornate, it's actually quite sturdy. That being said, the ornaments are made of paper and proper care should be taken... they are not toys, the ornament's arms, legs, etc., are not meant to move and trying to manipulate them into different positions will cause them to break or unravel, as will a very hard fall to the floor. They are also not water or fire tolerant and proper care should be taken when hanging around hot Christmas lights or open flames.

Commissioned works are paid in advance, and are priced individually plus a 15% fee.

© Wintergreen Design - Each quilled ornament is an original copyrighted design created and handmade by me from start to finish. The designs, photographs, and/or patterns are intended for the personal use and may not be reproduced for any other use, especially commercial use. The photographs or designs are not to be published, photographed, or reproduced without my prior knowledge and permission.

~~~~~~~~~~~~~~~~~~~~~~~~~~~~~~~~~~~~~~~~~~~~~~~~~~~~~~~~~~~~~~~~~

If you have any questions, comments or concerns please don't hesitate to send me a note... I would love to hear from you.

Thank you for visiting Wintergreen Design.

Please visit me at: http://www.facebook.com/WintergreenDesign
Announcement
Last updated on
Jan 21, 2016
Welcome to Wintergreen Design where you will find a variety of paper quilled Christmas Ornaments, wedding table numbers and place cards as well as unique ornaments for housewarming, first anniversary, new baby, secret Santa, etc. Because everything is made to order everything (well almost everything) can be adjusted to meet your needs. Thank you for visiting Wintergreen Design. I'm glad you stopped by!

All the ornaments you see in my shop were designed, created and assembled by me from start to finish often taking several hours to complete.

The photographs do not really do justice to the ornaments. You really need to see and hold them to appreciate them fully.

Paper quilling, or paper filigree, is an intricate art form over 500 years old. Quilling originated in European religious orders where they used strips of paper resembling metal filigree in their reliquaries. The pieces are created by rolling narrow strips of paper into various shapes, and arranging them together to form a unique design. Although quilling appears delicate and ornate, it's actually quite sturdy. That being said, the ornaments are made of paper and proper care should be taken... they are not toys, the ornament's arms, legs, etc., are not meant to move and trying to manipulate them into different positions will cause them to break or unravel, as will a very hard fall to the floor. They are also not water or fire tolerant and proper care should be taken when hanging around hot Christmas lights or open flames.

Commissioned works are paid in advance, and are priced individually plus a 15% fee.

© Wintergreen Design - Each quilled ornament is an original copyrighted design created and handmade by me from start to finish. The designs, photographs, and/or patterns are intended for the personal use and may not be reproduced for any other use, especially commercial use. The photographs or designs are not to be published, photographed, or reproduced without my prior knowledge and permission.

~~~~~~~~~~~~~~~~~~~~~~~~~~~~~~~~~~~~~~~~~~~~~~~~~~~~~~~~~~~~~~~~~

If you have any questions, comments or concerns please don't hesitate to send me a note... I would love to hear from you.

Thank you for visiting Wintergreen Design.

Please visit me at: http://www.facebook.com/WintergreenDesign No items listed at this time
Reviews

So cute and unique! Perfect Christmas ornament.

There just aren't enough words to say how exquisite these little pieces are!! I just keep looking at them, completely amazed with how intricate and beautiful they are!! The price is phenomenal, too, when I think about all the artistry and time that must go into creating them. I absolutely am in awe of them!!!

Beautiful ornaments!! I love them! Fast shipping.
About
Unique Paper Quilled Christmas Ornaments and designs
Welcome to Wintergreen Design where you will find a variety of paper quilled Christmas ornaments as well as ornaments for other holidays such as Halloween, Thanksgiving, and St. Patrick's Day. Paper quilled ornaments make fantastic first Anniversary gifts (known as the "paper anniversary") as well as housewarming, teacher and hostess gifts. I have also recently added a number of wedding table numbers and seating cards to my shop. These are completely customizable to any color palette or theme. Thank you for visiting Wintergreen Design... I'm glad you stopped by!

All the ornaments and cards you see in my shop were designed, created and assembled by me from start to finish often taking several hours to complete.

The photographs do not really do justice to the ornaments. You really need to see and hold them to appreciate them fully.

Paper quilling, or paper filigree, is an intricate art form over 500 years old. Quilling originated in European religious orders where they used strips of paper resembling metal filigree in their reliquaries. The pieces are created by rolling narrow strips of paper into various shapes, and arranging them together to form a unique design. Although quilling appears delicate and ornate, it is amazingly sturdy.
Shop members
Christa Cunningham

Owner, Designer, Creator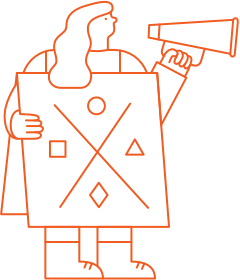 Shop policies failed to load
Try again