Reviews
All reviews are from verified purchases
Verified purchase means that the person writing the review purchased the item from this seller on Etsy.
All reviews are from verified purchases

Really unique and nicely made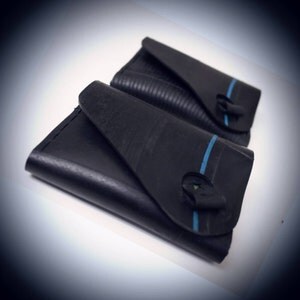 Well what can I say....another fantastic order. I requested blue lines within the rubber and it was done. My favorite 2 thus far, but all my orders have been perfect. Thanks again Maryon!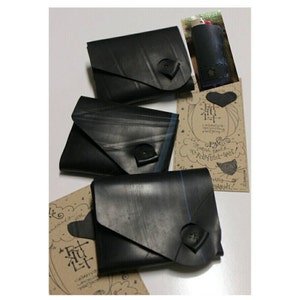 My 2nd purchase and I have to say once again perfect, perfect, perfect! Thanks Maryon for the extra surprise you had for me in the shipment too! You have become my friend and I want to come back to you again for another purchase! :)
About
recycle ★ reuse ★ reduce + ♥ earth!
I've been painting since I was a little. I'm _ what people say_ a self taught artist.
For a lifetime of 34 years I've been experimenting with every aspect of art I 'm intrigued at a time.
I grew up with a dog friend named Milou. She taught me things that no one will + I miss her.
I love music. I 'm moved by the scratches beneath the sound of a classic guitar and the sound of water waves.
I sing. I love to sing from old rebetiko + folk songs of my country, to ska punk rock, blues + ballads of my childhood and reggae and gypsy folk sounds of my current youth..
I've experimented with poetry-installation, collage + painting. I enjoy playing with clay, furnishing, jewelry making, sewing clothing, along with lighting constructions and photography.
I've studied graphics +interior design.
I've worked a few years in the field of interior design.
I quit that job in order to explore the path of a total different way of life I was somehow forced to give up for a few years.
I've decided to go back to my childhood again and reclaim my endless source of inspiration + be full creative without boundaries. From that point my journey with R+KULT project begins.
I love light. I'm a child of the dark, though;
At night comes clarity.. =)

I try to focus on the essentials and reveal the beauty of functionality along with pure inspiration the real magic that blows ONE's mind.
With R+KULT project I got into making items that I longed for years + would never find in mass production markets.

I Respect creative thinking of individuals. I Adore personal taste. I Detest fashion trends.
They produce cruelty, greed + vanity of the unfair more than real human Beauty.

My work, usually inspired from street + music culture, expressed either with the tendency of an industrial but unconventional touch or with primitive / geometric references on tribal cultures from a rather minimalistic perspective.
I use mainly reclaimed materials, eco friendly + most of them vegan supplies, sometimes mixed and matched with vintage pieces.
Everything is one of a kind or produced in small batches, strictly handcrafted to preserve the fun of wearing/carrying something unique.
I create every piece to make a statement of loving Nature by recycling or reusing materials, and promote the values of human community and the sense of connection with Universal Being within the unique person of each ONE of us...

★ Enjoy the ride!

Maryon BAUER
Shop members
Maryon Bauer

Designer, Maker, Curator

I have 4 amazing partners in every creative process l'm into. My Jim+ our cats Chino, Sexta+Marley. They have many names like mob gangsters. They are the real thing behind everything is made in our little studio apartment. They are THE R+KULT Cats.

Chino, the REAL R+KULT CAT / Tο Τσίνο, το πιτσίνο, το πρώτο γατί της συμμορίας

Supervisor, Owner

I found M a few years back.I was a little then + that day I was crying for a hug to climb into.So I sneaked into her jacket and took a 6 six-hour-nap while she was working outdoors, driving her bike that time.Then I woke up + decided to adopt her..

Sexta the purring flying cat/Σέχτα η πρου-πρου ή μουρμούρα η ουρανοκατέβατη

General Creative Inspector

I constantly PURR or wine. I came here by flying. I run quality inspections on every item that is made in the lab.I'm usually busy with checking thoroughly every aspect of the creative process. Once l'm done, l'll take a nap.

Marley the coolest little tramp! ο πιο κουλ μικρός αλήταρος..

Designer, Curator, Chief Design Inspector + Material Picker

I came here wrapped in a hug, I'm sure that was my dad.After helping my mom with designing the drafts, l usually take a nap on a pile of inner tubes in a cab.-I love rubber!+ After I wake up,I help her with picking the right one! ♥

Jim ο τέταρτος γάτος ή Mητσάκος, ο γατομπαμπάς.

Assistant, Material Picker, Shipper
Shop policies
Last updated on
January 19, 2017
★ Thank you for visiting R+KULT creative upcycling shop!
All our work is made with love and care in our home studio in Athens. Please read our"About" note if any additional information about our creative background and process is needed.If not, just keep in mind that the basic idea is more creative recycling + upcycling projects.

You can also reach us here:
▲ www.facebook.com/Artikult.dEsign
▲ www.twitter.com/#!/artikultcat
▲ www.pinterest.com/maryonbauer/
▲ www.tumblr.com/blog/maryonbauer/RT KULT design

recycle ★ reuse ★ reduce + ♥ earth!

Enjoy the ride! ♥
Accepted payment methods
Payment
We accept Paypal payments only.
PayPal accepts all major credit cards.
For any questions regarding payment using Paypal please visit:
www.etsy.com/help_guide_checkout.php
PayPal payments must be received within 24 hours of item purchase. If you need more time for some reason, please contact us through Etsy conversation system within 2 days.
Otherwise, the transaction will be canceled.
All taxes, customs, duties and fees charged for international orders are the responsibility of the buyer. We are not responsible for delays due to customs.
Shipping
We aim to post ready-to-ship items within 2 working days of receiving payment, unless your order is too big or includes made-to-order items, so more time will probably needed to be complete. In that case we will let you know our current processing time via Etsy conversation. We ship within the estimated processing time period, mentioned in every listing or until Etsy's scheduled shipping time. In any extreme case we 'll need extra time for your order to be prepared and shipped, we will contact you through Etsy conversation system, to let you know how much longer there is a need to be. After shipping your order, we will provide the shipping's tracking number* with our notification that we have shipped it.
* if shipped by tracking service.

Your order will be shipped from Greece.

Please allow approximately :

2-7 business days for Greece
5-10 business days for Europe
Up to 15 days for international

Actual delivery time will depend on the shipping method you choose.


International Shipping

Airmail Regular postal service

All international parcels are typically sent by Airmail which usually takes between 7 and 15 working days. Airmail is a reliable and cost effective service but delivery is not guaranteed and tracking is not covered in the price.

Prices per package depending on weight /shape and destination zone (EU or Everywhere else)
(+ 2.00-2.50 eur approx. for average packaging)

Registered /Signed For postal service

This secure service is trackable until it leaves Greece and signed for on delivery.
It operates to all overseas destinations and is offered with an additional cost of 2.50 eur.
There is also another choice of upgraded shipping service which offers more security and trackability.

Insured/Signed for postal service.

A fully traceable, secure and slightly faster service with signed for delivery.This will be an additional 2.80 euros + a percentage amount ( around 0.50%)of the value of insured package depending on weight and destination zone too.


Shipping to Greece

The options for shipping to Greece is more or less the same with slightly lower costs and quite faster arrivals.

Regular postal service: prices per package depending on weight /shape
(+ 2.00-2.50 eur approx.for average packaging)

For Registered/Signed For postal service there is an 2.00eur additional cost
For Insured service additional cost is 2.60eur + 0.30% of the value of insured package.

There is of course the Express Delivery option available for most destination countries for which there's also an additional cost for Domestic or Worldwide shipping.

We recommend Registered /Signed For postal service and all the shipping costs we state in listings are based on this option by default, which combines security with medium cost. Packaging costs estimated approximately are also included.

Note that the amounts mentioned above are only for reference purposes and based on the official postal service price list, that changes regularly approx. every year.

Please contact us before purchasing and let us know if you'd prefer Regular, Insured or Express Delivery and we will adjust the shipping prices, accordingly.
Refunds and Exchanges
We take care to describe our items as accurately as possible, but please remember that they are handmade so some very slight variations may occur. Please also note that the appearance of colours may vary from monitor to monitor.

Refunds or Replacements

Refunds or replacements are accepted if the items are not as described in the listing or if there is a defect, by proof provided within 7 days of their receiving from the buyer. Also shipping the items back, in their original conditon, unused + unwashed, by Registered mail (with tracking option) within 7 days of their receiving from the buyer is required. After receiving them back, If there's a defect or not as described case, we can either refund their price amount or replace/ resend the order to the buyer. The initial shipping costs are not refunded. The return shipping costs are at buyer's expense.
If for any of the above reasons you are not happy with your purchase, please contact us via Etsy conversations.

Custom Orders

Unfortunately we cannot refund or accept cancellations /returns for custom orders.The reason is that we have already put valuable creative and labour time, energy, materials and money to complete and ship them customized to the buyer, that we can't afford to waste. It is the buyers' responsibility to read our policies carefully and get fully informed by us about our custom orders policy via Etsy conversation system if there are any queries, prior to placing a custom order. By placing your order, you submit full agreement with/to our shop policies.

Delayed Delivery

We cannot be held responsible for Postal Service or Custom checks delays, especially during holidays and busy times of the year, due to postal service operating faults or any other circumstances that are beyond our control. We ship within the estimated processing time period, mentioned in every listing or until Etsy's scheduled shipping time. In any extreme case we 'll need extra time for your order to be prepared and shipped, we will contact you through Etsy conversations to let you know how much longer it will be. After shipping your order, we will provide the shipping's tracking number with our notification that we have shipped it.
If you are having trouble with tracking your order, you can contact us and if there is a delay, we can assist you with tracking it, by requesting info from our postal service.
We cannot take responsibility to refund an order if it's delayed for the above mentioned reasons (custom checks, postal service delays or operating faults, due to busy time of the year, or any other reasons beyond our control) or because buyers simply changed their minds. Especially for custom orders, as mentioned above.

Damage

All items are packaged in a sealed and always in padded envelope so they should arrive in good condition. We can't be responsible for damage caused in transit. But please contact us if you have a problem and we can work something out.
Additional policies and FAQs
✂ HANDMADE + UNIQUE ♥

Each piece we create is a unique item. Therefor alterations WILL appear in design, shape, prints, colour or surface from one product to another, due to unique pieces of rubber and other materials, are used to make each one, one of a kind.

All the pieces in our store are:

☆ All hand designed, cut + sewn and handcrafted with love and care.
☆ R+ KULT original designs, intellectual property of the designer Maryon Bauer
☆ Fair traded, eco friendly/green + most of them vegan, mainly made from upcycled materials, with love for the planet and all living beings.

RUBBER
A handy, water proof, easy to wash and a rather strong material.
Αdds its unique industrial charm to each design is used + the more you use it, gets prettier!
Inner tube rubber is upcycled, thus eco-friendly/green.


▲PROCESSING TIME

Most of our items are made to order. There is no stock available. Their production requires our attention to every detail, our creative positive energy and a certain time for the items to be designed from scratch + handcrafted. Therefore their processing time and the value in creative labour put in them, cannot be compared with similar mass batch production items.
Please allow the time required for each item, from the time of purchase, to be complete and shipped to you, with all our love + attention.

▲RUSH ORDERS

If you need a rush order, please contact us, prior to ordering, for our current processing time frame + the additional cost that may needed to rush your order, in order to be sure that we are able to meet your needs.

▲SHIPPING

Registered / Sign for is the standard shipping option on our Etsy store.
It is traceable, fast and the most affordable option.

For other shipping options see our shipping policies above and let us know if you'd prefer another option.


For more of our work / customade pieces, offers + items on sale, you can also reach us through:

▲ www.facebook.com/Artikult.dEsign
▲ twitter.com/#!/artikultcat
▲ pinterest.com/maryonbauer/
▲ www.tumblr.com/blog/maryonbauer/RT KULT design


recycle ★ reuse ★ reduce + ♥ earth!

Thank you for visiting + Enjoy the ride! ♥

Feel free to contact us for any query you may have.

✂ Maryon + the R+KULT Cats