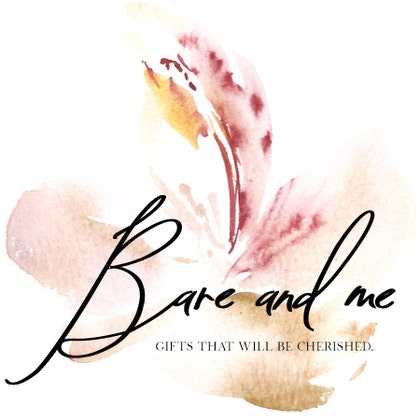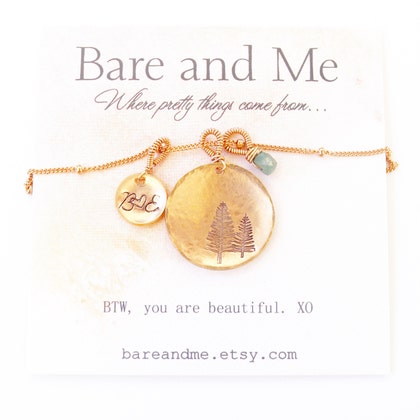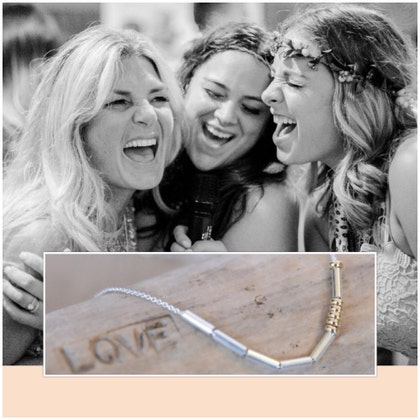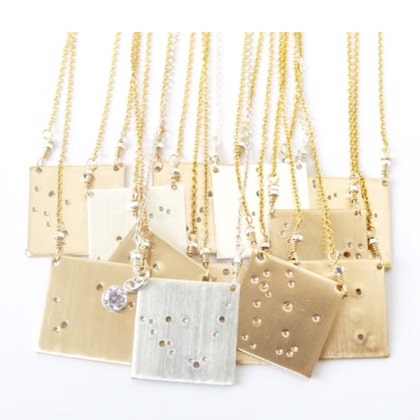 BareandMe is taking a short break
No reviews in the last year
See reviews that mention:
Loading

10 things you should know about me and something intimate that changed my life...
These 10 things below are about me but not that personal. What you should know, is I lost my Mother in February 2019 on a super moon (wolf's moon). A short but impactful illness which is called CANCER. That day changed my life and the way I think about life.

My sister called and said, "Mom is in trouble" and she sent the scan which was riddles with dark, ugly markings all over her intestines and liver. You see, this day changed everything. I had not spoken to my Mother in 5 years, family crap everybody has it. A very painful time in my life but important to have had the separation. I jumped out of bed, called my daughter who also had not spoken to Mimi in 5 years, and we were on our way. My husband was shocked because he knew how this could affect me, however nothing would have stopped me. We walked into the ER and in that moment everything changed. I saw a women who was with 5 nurses surrounding her all in tears. Mom was a charmer, someone stoic, never let anything get to her. She had a life of "pollyanna moments" and she glided into this just the same way she would anything. She stared at me for a moment, her eyes glossed over and said, this is my daughter Laurie. She knew when she saw me it was bad and she was in deep trouble.

Over the next four weeks, she had surgery because we begged the doctor to help in anyway he could. Her cancer had blocked her intestines and she could not eat, so instead of her starving her to death they gave me the greatest gift so that my mom could live for a few weeks. I got to spend every single moment with her to make up for the long 5 years of not having a mom. My sister and I had given up our lives to take care of her. Hand in hand, us three had a lifetime together in those short weeks. Sometimes you need separation to have a miraculous coming together, which this was. IT was a miracle, it was my miracle.

During this time, I designed our "Stand by Me" collection. The most meaningful collection ever to my Mom, my sister and me. I made these necklaces for us and we wore them through all of it, the happy, the bad and the miraculous. This collection is Sylvia's Collection.

I am the daughter of Sylvia & Michael, the grand daughter of William, Marion, Dick and Lillian. I am here to create JOY in others lives because that is ultimately what gives me joy... Every time our little trees are worn it says, miracles can happen and creates a ripple effect of love all around the world because of my Mom, Sylvia.

1. I have 6 babies, 3 human and 3 fur babies...
2. When I turned 50 last year something happened and I have No filter and I somehow have a mouth like a sailor.
3. I eat A LOT of candy
4. My husband & I own 15 restaurants in MD, DC & VA (Urban Bar-B-Que & Brew Belly)
5. I love horses
6. I work endlessly on new designs & dream about jewelry all the time
7. I want to be a hippie one day & just travel the world
8. I can not wait to be a grandmother BUT my name will be LOLA and not Grannie
9. I really think in my head that if I see it once I can repeat it, even in BRAIN surgery
10. I have panic attacks on the Bay Bridge and can't drive over it anymore and I have a beach house which makes it difficult.

The one thing that counts is I love what I do & I love my life, husband & children... I am blessed in all ways and create and design from dreams. I know that is kind of weird but it is the absolute truth. All jewelry is created and designed with my hands. All is handcrafted in our studios in Maryland.

I am simple & authentic & definitely beat to my own drum...
Shop members
Laurie

Owner, Maker, Designer, Curator, Photographer

3 things you should know about me: 1. I am a Mother of 6 babies, 3 human and 3 fur babies. 2. I started to design jewelry as a hobby in 2000 and I make everything in my shop by hand. 3. I am wildly passionate about what I do and love to design.

Samantha Calkins

Model

Samantha my daughter is the face of Bare and Me...
Shop policies
:::Hello and welcome to Bare & Me:::
*We are thrilled you stopped by, we encourage you to look around and please feel free to ask us questions. We are here for you.

Our philosophy for design is clean, simple modern designs that inspire… We are believers of the quote "love is in the details". We do not miss a thing here and hope you love our jewelry as much as we love to create it.
Accepted payment methods
Accepts Etsy Gift Cards and Etsy Credits
Returns & exchanges
See item details for return and exchange eligibility.