Announcement Hi! I'm a one woman shop - silversmith who believes that handmade will always be best. My shop is located amongst the woods and wild animals and children and life that I love! Contact me if you have a custom idea I can bring to life for you! READY TO SHIP items ship in 1-2 days and make great LAST MINUTE GIFTS :)

** Please ask about QUANTITY DISCOUNT for your wedding party or event keepsakes**READY TO SHIP items ship within 1-2 business days. If you need a custom item rushed or if you have any questions, please convo me please! :) Christen

My lead time right now is about 2-3 weeks. Upgraded shipping is available or please inquire about my Rush Service if you need your purchase more quickly. :) Christen

I create art jewelry and custom keepsake jewelry using traditional metalsmithing techniques. All of my pieces are hand fabricated by me, not casted, so each piece is unique!!
*Check out the Mother's Day 2012 article about my work: tinyurl.com/7cf8tuy
*As seen on WTOL Your Morning Saturday show, 4-30-11*
Subscribe to my shop feed for updates when new items are posted: http://www.etsy.com/rss_shop.php?user_id=5273857

.......ORDERING&SHIPPING TIMES .......
My lead time most of the year for "made to order" pieces is 2-3 weeks. Check the shipping section of each listing for my current lead time for each piece.

**Please place holiday/occasion orders accordingly - I book up quickly around ALL holidays!**

INTERNATIONAL CUSTOMERS - I ship INSURED anywhere for no additional cost!!

.......SHIPPING NOTIFICATION.......
You will be notified of shipment via PayPal email, which is automatically generated & sent to the email address you gave when you paid for your order. A tracking link is included in that email.

.......ORDERING A PERSONALIZED PIECE.......
*Please put all inscription details (inscription, size, finish, stone, etc.) into the text box on the checkout page!!! This small but important step also speeds up your order. Thanks! :)
Announcement
Last updated on
Apr 2, 2016
Hi! I'm a one woman shop - silversmith who believes that handmade will always be best. My shop is located amongst the woods and wild animals and children and life that I love! Contact me if you have a custom idea I can bring to life for you! READY TO SHIP items ship in 1-2 days and make great LAST MINUTE GIFTS :)

** Please ask about QUANTITY DISCOUNT for your wedding party or event keepsakes**READY TO SHIP items ship within 1-2 business days. If you need a custom item rushed or if you have any questions, please convo me please! :) Christen

My lead time right now is about 2-3 weeks. Upgraded shipping is available or please inquire about my Rush Service if you need your purchase more quickly. :) Christen

I create art jewelry and custom keepsake jewelry using traditional metalsmithing techniques. All of my pieces are hand fabricated by me, not casted, so each piece is unique!!
*Check out the Mother's Day 2012 article about my work: tinyurl.com/7cf8tuy
*As seen on WTOL Your Morning Saturday show, 4-30-11*
Subscribe to my shop feed for updates when new items are posted: http://www.etsy.com/rss_shop.php?user_id=5273857

.......ORDERING&SHIPPING TIMES .......
My lead time most of the year for "made to order" pieces is 2-3 weeks. Check the shipping section of each listing for my current lead time for each piece.

**Please place holiday/occasion orders accordingly - I book up quickly around ALL holidays!**

INTERNATIONAL CUSTOMERS - I ship INSURED anywhere for no additional cost!!

.......SHIPPING NOTIFICATION.......
You will be notified of shipment via PayPal email, which is automatically generated & sent to the email address you gave when you paid for your order. A tracking link is included in that email.

.......ORDERING A PERSONALIZED PIECE.......
*Please put all inscription details (inscription, size, finish, stone, etc.) into the text box on the checkout page!!! This small but important step also speeds up your order. Thanks! :) No items listed at this time
Reviews

Christen did a wonderful job creating this piece. While the piece itself is very light and appears delicate, it is actually very strong and will probably last a lifetime. She also answered any and all questions and communicated well. Very pleased and will definitely order from her again. Much appreciated! :-)

Ring is beautiful. Turned out exactly how I imagined. Looks like real goose band. Fiancé was very please with the inscription Had problems with sizing. Had to eventually take it to a reputable jeweler and have them size it.

Jessica - I'm so sorry for the sizing issues. When you originally thought your fiance was a size 16, I thought my ring sizer would work for you. But when it turned out that his finger was larger than an 18 and my sizer only went up to a 17, I had to rely on what YOU told me what his size, even though I think you guys were just trying to size as best you could with a too small sizer. It was a bad situation and I'm sorry that I didn't have a larger sizer to offer you. I would have liked a better review, considering the circumstances, but I understand that we were both in a bad spot due to the large finger size. Thank you for your business and I hope your fiance enjoys the ring! Christen

About
Age Old Techniques Make Heirloom Jewelry
Hi, my name is Christen Largent. Thanks for stopping by my shop. http://www.etsy.com/shop/bddesigns

My work is an accumulation of years of study, experimentation, inspiration and the JOY of working with metal! All of my work is created using traditional metalsmithing techniques, commonly called fabrication. These are the same techniques that metalsmiths have been passing down from generation to generation for hundreds of years. It is a legacy of metalwork and I am very proud to be part of that history. I hope you enjoy viewing what I enjoyed creating! I add new pieces each week, so stop back often!

On the personal side, I am a wife (of 21 years) and a mother of two wonderful children that are still at home. They are the inspiration behind my Mother's line of jewelry and a source of joy and inspiration every day of my life. Everything I do, I do for my family and each piece of jewelry I make, I make as if it were for my own family...so you get the very best from me each time you order from me!

I live in the woods in Pennsylvania, after living 20 years in the woods in Ohio. The woods and nature in general is a part of my very soul, so a lot of what you see in my shop is nature-inspired as well! I learned about perennial gardening from my mother at an early age and my love of all things green and growing finds its' way into my work constantly! I feel that a lot of my designs grow organically out of that love of nature.

I feel very strongly about preserving the American craftsman legacy that made this country great, so I purchase from local craftspersons as a normal means to support that legacy. I also subscribe to the school of thought that anything made by a persons hands will always be infused with more creativity, love and durability than something made by a machine or a corporation, so I do my best to uphold that tradition! I hope you feel the same way and help keep America strong!
Shop members
Christen Largent

Owner

My work is an accumulation of years of study, inspiration & JOY of working with metal! All my work is created using traditional metalsmithing techniques, called fabrication -the same techniques that metalsmiths have been passing down for generations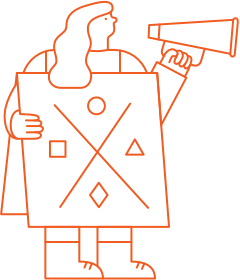 Shop policies failed to load
Try again