Announcement Beaux Bangles is the creative collaboration of two lifelong friends – Colleen Stanton and Eugenia Cross. When we met in an arts college in Boston we quickly realized that we shared very similar design sensibilities. In fact, though we come from widely diverging backgrounds, many people ask us if we are sisters.

Over the years we have each explored a broad range of different techniques and styles for jewelry and accessories. You will see that reflected in Beaux Bangles. Our line is influenced by our extremely varied lives. In our work you will see traces of big city and bohemian, of Cuba and Connecticut, of martinis and of mindfulness.

We work together on certain lines, but we still reserve the freedom to explore our individual ideas. We find that to be an exciting combination that offers our clients a variety of styles to choose from.

We know that every woman is many women. We don't wake up every day feeling the same or wanting to look the same way. Some days we are modern and minimalist, some days the romantic in us takes the stage, and sometimes our soulful and artistic nature is what we are focusing on. We hope you find something beautiful here at Beaux Bangles that speaks to all of the women in you.

Find us on:
Twitter @BeauxBangles

Vintage lovers - please visit Eugenia's vintage shop Varied Treasures at http://www.etsy.com/shop.php?user_id=6095843

And for "more" visit Eugenia's shop More Is More at
http://www.etsy.com/shop.php?user_id=7376285 featuring one-of-a-kind reclaimed, redesigned, recycled, and embellished clothing and accessories.

Shipping costs and discounts will be combined between the three stores.

Treasuries and Blogs we have been featured in:
http://www.etsy.com/treasury/MTUyMzI2NzJ8ODEwODY3Mzg1/i-want-to-be-a-cowgirl?ref=pr_treasury
http://www.etsy.com/treasury/MTMyMTEzMzR8Nzc4MjAzODQ4/keep-calm-and-libra-on
http://www.etsy.com/treasury/MTQyNjc4ODB8Njg1NTgyMTQ1/the-balanced-libra
http://www.etsy.com/treasury/NTk1NTY3Mnw2NjEwMjc4NjA/somewhat-baroque
http://www.etsy.com/treasury_list_west.php?room_id=94275
http://www.etsy.com/treasury_list.php?room_id=87043
http://www.etsy.com/treasury_list.php?room_id=56937
http://www.etsy.com/treasury_list.php?room_id=52160
http://www.etsy.com/treasury_list.php?room_id=46237
http://www.etsy.com/treasury_list_west.php?room_id=44418
http://www.etsy.com/treasury_list_west.php?room_id=41630
http://www.etsy.com/treasury_list_west.php?room_id=40987
http://www.etsy.com/treasury_list.php?room_id=28576
Announcement
Last updated on
Nov 25, 2016
Beaux Bangles is the creative collaboration of two lifelong friends – Colleen Stanton and Eugenia Cross. When we met in an arts college in Boston we quickly realized that we shared very similar design sensibilities. In fact, though we come from widely diverging backgrounds, many people ask us if we are sisters.

Over the years we have each explored a broad range of different techniques and styles for jewelry and accessories. You will see that reflected in Beaux Bangles. Our line is influenced by our extremely varied lives. In our work you will see traces of big city and bohemian, of Cuba and Connecticut, of martinis and of mindfulness.

We work together on certain lines, but we still reserve the freedom to explore our individual ideas. We find that to be an exciting combination that offers our clients a variety of styles to choose from.

We know that every woman is many women. We don't wake up every day feeling the same or wanting to look the same way. Some days we are modern and minimalist, some days the romantic in us takes the stage, and sometimes our soulful and artistic nature is what we are focusing on. We hope you find something beautiful here at Beaux Bangles that speaks to all of the women in you.

Find us on:
Twitter @BeauxBangles

Vintage lovers - please visit Eugenia's vintage shop Varied Treasures at http://www.etsy.com/shop.php?user_id=6095843

And for "more" visit Eugenia's shop More Is More at
http://www.etsy.com/shop.php?user_id=7376285 featuring one-of-a-kind reclaimed, redesigned, recycled, and embellished clothing and accessories.

Shipping costs and discounts will be combined between the three stores.

Treasuries and Blogs we have been featured in:
http://www.etsy.com/treasury/MTUyMzI2NzJ8ODEwODY3Mzg1/i-want-to-be-a-cowgirl?ref=pr_treasury
http://www.etsy.com/treasury/MTMyMTEzMzR8Nzc4MjAzODQ4/keep-calm-and-libra-on
http://www.etsy.com/treasury/MTQyNjc4ODB8Njg1NTgyMTQ1/the-balanced-libra
http://www.etsy.com/treasury/NTk1NTY3Mnw2NjEwMjc4NjA/somewhat-baroque
http://www.etsy.com/treasury_list_west.php?room_id=94275
http://www.etsy.com/treasury_list.php?room_id=87043
http://www.etsy.com/treasury_list.php?room_id=56937
http://www.etsy.com/treasury_list.php?room_id=52160
http://www.etsy.com/treasury_list.php?room_id=46237
http://www.etsy.com/treasury_list_west.php?room_id=44418
http://www.etsy.com/treasury_list_west.php?room_id=41630
http://www.etsy.com/treasury_list_west.php?room_id=40987
http://www.etsy.com/treasury_list.php?room_id=28576 No items listed at this time
Reviews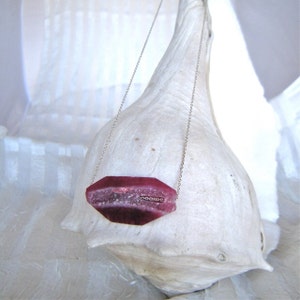 Beautiful!!! I bought this as a bridesmaid necklace for my bridesmaid and my bridesmaid loved it!!! She can't wait to wear it! The stone is beautiful and perfectly designed with the dainty chain. I couldn't be happier with the purchase!

This necklace is amazing!! It's going with my New Year's Eve outfit and I can't wait!! Thanks sooo much!!

Beautiful😘 so cute and fabulous quick delivery!!!
Shop policies
Last updated on
February 7, 2011
Accepted payment methods
Accepts Etsy Gift Cards and Etsy Credits