Announcement We're still us! Bella Lulu Ink has a new name but we're still the same shop you've come to know over the last 3 years!

Welcome to the blog shop!

▬▬▬▬▬▬▬▬▬▬▬▬▬▬▬▬▬▬▬▬▬▬▬▬▬▬▬▬▬▬▬▬▬▬▬▬

Think of us as a little boutique for your blog.

Here at Get Polished (formerly Bella Lulu Ink), we sell "outfits" for your blog. Our mission is simple: your blog design should reflect you. It shouldn't bust your budget or be overly complicated. It should be beautiful, simple and functional. Our themes lean toward feminine and minimalistic design that follow current trends and are super customizable so that you can easily personalize your own theme.

We're on a mission to bring back blogging for fun. Once upon a time, blogging was something we did for enjoyment, respite and community. We want to empower others to bring that back! We believe your space online should be as beautiful as your space in the world, and we want to make that process easy for you. Changing your theme is as easy as changing your outfit - and it's cheaper, too!


▬▬▬▬▬▬▬▬▬▬▬▬▬▬▬▬▬▬▬▬▬▬▬▬▬▬▬▬▬▬▬▬▬▬▬▬


FIND US ON THE WEB>> www.getpolished.net


▬▬▬▬▬▬▬▬▬▬▬▬▬▬▬▬▬▬▬▬▬▬▬▬▬▬▬▬▬▬▬▬▬▬▬▬


CUSTOM WORK

We no longer offer any custom work due to our workload. Sorry about that! If you need any referrals, don't hesitate to reach out. We'd be happy to recommend a few of our favorite graphic and web designers!


▬▬▬▬▬▬▬▬▬▬▬▬▬▬▬▬▬▬▬▬▬▬▬▬▬▬▬▬▬▬▬▬▬▬▬▬


EMAIL TURNAROUND

Due to our high volume of emails, please note that I will do my absolute best to get back to you in 1-3 business days. The single fastest way to get in touch with me is at hello [!at] getpolished.net.


▬▬▬▬▬▬▬▬▬▬▬▬▬▬▬▬▬▬▬▬▬▬▬▬▬▬▬▬▬▬▬▬▬▬▬▬
Announcement
Last updated on
Feb 16, 2016
We're still us! Bella Lulu Ink has a new name but we're still the same shop you've come to know over the last 3 years!

Welcome to the blog shop!

▬▬▬▬▬▬▬▬▬▬▬▬▬▬▬▬▬▬▬▬▬▬▬▬▬▬▬▬▬▬▬▬▬▬▬▬

Think of us as a little boutique for your blog.

Here at Get Polished (formerly Bella Lulu Ink), we sell "outfits" for your blog. Our mission is simple: your blog design should reflect you. It shouldn't bust your budget or be overly complicated. It should be beautiful, simple and functional. Our themes lean toward feminine and minimalistic design that follow current trends and are super customizable so that you can easily personalize your own theme.

We're on a mission to bring back blogging for fun. Once upon a time, blogging was something we did for enjoyment, respite and community. We want to empower others to bring that back! We believe your space online should be as beautiful as your space in the world, and we want to make that process easy for you. Changing your theme is as easy as changing your outfit - and it's cheaper, too!


▬▬▬▬▬▬▬▬▬▬▬▬▬▬▬▬▬▬▬▬▬▬▬▬▬▬▬▬▬▬▬▬▬▬▬▬


FIND US ON THE WEB>> www.getpolished.net


▬▬▬▬▬▬▬▬▬▬▬▬▬▬▬▬▬▬▬▬▬▬▬▬▬▬▬▬▬▬▬▬▬▬▬▬


CUSTOM WORK

We no longer offer any custom work due to our workload. Sorry about that! If you need any referrals, don't hesitate to reach out. We'd be happy to recommend a few of our favorite graphic and web designers!


▬▬▬▬▬▬▬▬▬▬▬▬▬▬▬▬▬▬▬▬▬▬▬▬▬▬▬▬▬▬▬▬▬▬▬▬


EMAIL TURNAROUND

Due to our high volume of emails, please note that I will do my absolute best to get back to you in 1-3 business days. The single fastest way to get in touch with me is at hello [!at] getpolished.net.


▬▬▬▬▬▬▬▬▬▬▬▬▬▬▬▬▬▬▬▬▬▬▬▬▬▬▬▬▬▬▬▬▬▬▬▬ No items listed at this time
Reviews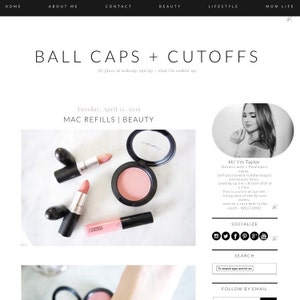 This template is my absolute favorite!! I love that it shows the entire page on a mobile device, which allows all of my content to be right there for the reader, instead of having them look all over for it. Also, the directions for uploading were amazing - they were EXTREMELY thorough! <taylorpilk.com>

I am SO happy I went with this shop for my template! I really couldn't be happier with the product and especially the detailed instructions and video tutorials! Made it easy and fun to put my blog space together! Chelsea is fantastic and so helpful! Look no further, THIS is the shop to get your template from!

Wonderful design with easy to follow instructions
About
LET'S WORK TOGETHER, FRIEND
Around here, we believe in dreams (of all sizes) and empowerment. We believe your online space should be as beautiful as your soul. We believe that creating a digital space that reflects who you are shouldn't be some huge affair with a massive price tag. It should be simple and inexpensive to dress your blog up. We love to design beautiful spaces for fellow bloggers & creative entrepreneurs. We love to pour our heart and soul into what we do and share all we've learned with our sweet readers. We're for the dreamers, the do'ers, the writers, the artists, the soul spillers, the kindness givers, the beauty seekers and just about every woman in between.

Simply put, we're a blog design shop with affordability, beauty and ease-of-use in mind. Our goal is to provide you with beautiful, feminine blog designs that follow current trends and utilize the best functionality. We aim to make these affordable for everyone, and our passion is teaching you along the way to empower yourself and take charge of your own blog. In addition to designing blog templates, we've fallen head over heels for educating our customers along the way, and each purchase comes with its own video library of tutorials a plenty! In an effort to empower more of our customers, our blog has become a little extension of our business and we strive to create a one-stop educational hub while being super transparent about our own small business journey.

HOW WE GOT STARTED

In January of 2013, a little shop called Bella Lulu Ink quietly tip toed onto the Etsy scene. I opened up shop with a humble little selection of Blogger templates and just about zero expectations. I laughed as I convinced myself that selling even five templates in my first year would be a celebratory event (I sold a lot more, so champagne and sparklers were called in). I came to this business through my own trial and error. In 2007, I made it my mission to learn web design. At first, I only cared about it because I couldn't afford to pay designers to do the work for me (well-designed premade templates didn't exist back then). Eventually, though, it became such a passion that I was changing my blog's design every single month. Sure I was driving my readers mad, one day an idea struck me from nowhere: make lots of templates and sell them. Surely there's a market?

Our first month on Etsy proved that this was a business venture worth pursuing, and the last three years have been downright dreamy as we've done our part to make the internet a little bit more beautiful.

THE MISSION

Your blog design should reflect you. It shouldn't bust your budget or be overly complicated. It should be beautiful, simple and functional. Our templates span many design styles, from ultra soft and feminine to modern, sleek and edgy.

WHY GET POLISHED?

Over the past three years, we've branded over a hundred creative entrepreneurs and helped thousands of bloggers design their space. We've spent three years refining our processes so that you walk away empowered, in love with your blog and amazed by how easy it all was. Some of our favorite reviews are the kind that exclaim, "I can't believe how easy the template was to install!" Cheerful yelling is highly encouraged (as are exclamation points).
Shop members
Chelsea

Owner, Designer

Hi there. I'm Chelsea. So happy to meet you. I'm an endless pursuer of pretty things and places. I'm a hopeless romantic, an aspiring writer, a mama to 4 and lover of Jesus and his incredible grace.

Tim

Developer, Resident Geek
Shop policies
Last updated on
February 16, 2016
Hello, lovelies!
Accepted payment methods
Payment
We currently accept payment via Paypal and Etsy's billing system.
Shipping
We don't have any physical items to ship, so you can count on receiving any premade items purchased via your registered etsy email address in the turnaround time stated on each listing.
Refunds and Exchanges
Since our products are digital, we do not offer refunds. This is a standard policy for digital items since there is no way to "return" the merchandise and is a protection for digital sellers. If we have erred or goofed, you can count on us to make it right, but we no longer issue refunds if you've purchased a template for the incorrect platform. This was becoming such a widespread issue and cut into our working hours so much that we've done everything in our power to make it completely clear that our templates only work with the Blogger platform. Each listing has an all caps disclaimer at the top that explains what platform we work with. Please contact us if there are any other concerns. Thanks for your understanding!
Additional policies and FAQs
Our premade templates and digital goods are meant for one person. Please do not share, as this is how we make a living for our little family of six. If your friend likes our templates, it would be super amazing if you shared our shop with them! :)

FOOTER ATTRIBUTION:

I ask that you please keep my attribution footer at the bottom of your blog as long as you keep one of my blog templates installed.

If you have any questions, feel free to contact us at hello [!at] getpolished.net!
More information
Frequently asked questions