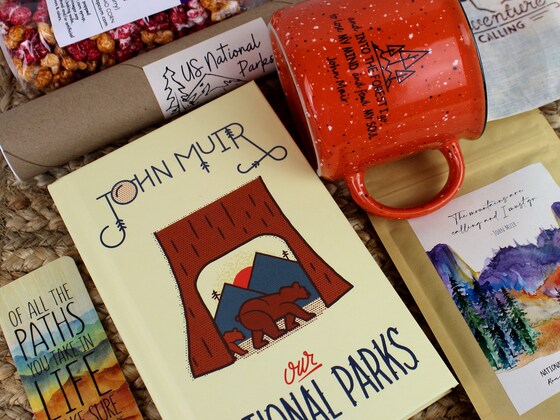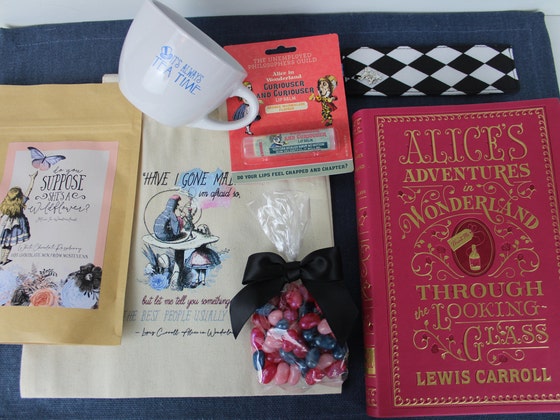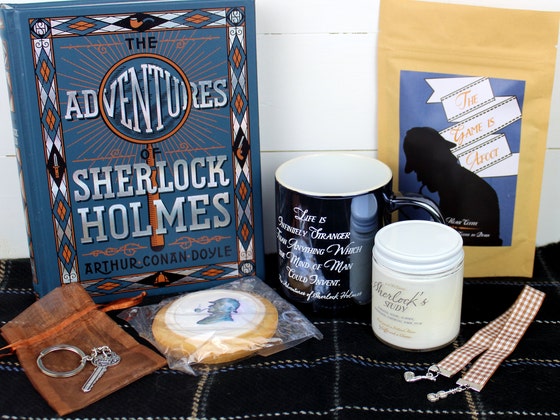 Love this shop and it's boxes! Thank you so much!

Very fun, so happy with this.

I really enjoyed the Large Mystery Grab bag. There was a nice assortment of items that were well worth the cost. It was a fun surprise.

I was intrigued by ordering the mystery box, I'm glad I did. There was all sorts of goodies inside, can't wait to try the tea. I applied for 2 subscription book boxes as well. one for myself and another for my 2 sons. I wasn't sure if I wanted to do this subscription box let alone 2 subscription boxes & was torn between a different monthly subscription book box so I waited for the sneak peak and based my decision off of that, it couldn't have been more perfect. I have been wanting to read wuthering heights for awhile now but got really busy after my son was born. My now 2 year old has loved winnie the pooh since he was a baby, his 1st bday was pooh themed so when I seen the sneak peak, I just knew it was meant to be this one, coffee & a classic. I also love that you can also skip a month if you dont fancy the upcoming book.

Was lovely. Beautifully curated box.

Nicely packaged. My mom loved it!

Came exactly as described. Very pleased!

Wonderful!! This is one of the best things I've ever received in the mail. Everything was perfect.

I gave this to my 10 year old son for Easter and he loved it! He is reading Oliver Twist and really enjoying it so I thought I'd give him something fun. He drinks his coffee every morning before we start lessons. Thanks for choosing the perfect items for each box!
A little about my story...

I was creating a gift for a close friend's baby shower and was set on making a gift box including a book, and in the hunt through all of the new books for babies I found myself on the floor of the bookstore for hours reading all of the classic books from my childhood. It quickly turned into the concept of a classic book subscription box, to share old and new classics every month.


In our eyes, what makes a book a classic book...

I really like to use the "classic" genre loosely. A classic book to me is something that has stood the test of time and been passed down for generations, or it is a wildly popular more modern book that has all of the signs that it will become known as a classic (for example Harry Potter). I also believe some subject matters can be considered classic, for example "The Night Circus" by Erin Morgenstern is a more modern book but the idea of magic is very classic to me.


Why I believe classic books are important...

I believe books become a classic because they carry some sort of underlying message or theme we can all relate to in our core, and they resonate with us because they were written in such a beautiful way. Some classic books store in their words periods of time we can feel a part of, or ideas and concepts we want to be a part of. While you can say these things for modern books, the classic books have earned their position through repeated examples of this.


Why I made a subscription for classic books...

There has always been something magical about the classics for me. It is sometimes hard between jobs and family to make the time to read, so when I did find the time I wanted to read something I knew was going to be amazing. Coffee and a Classic gives me the opportunity to share my love for classic books as well as use my creative side to establish the theme, select the perfect bookish things to compliment it, and to hand-make some of the items in the boxes.
Shop members

Production partners
Dolls by KK

ME, United States

Amigurumi Dolls and Animals that we are including with our products

Electric Ave Artworks

Denver, CO

We love working with this great company!
The Flower Sack

Portland, ME

Hand-made especially for Coffee and a Classic by the local Maine artisans at The Flower Sack!
Accepted payment methods
Accepts Etsy Gift Cards and Etsy Credits