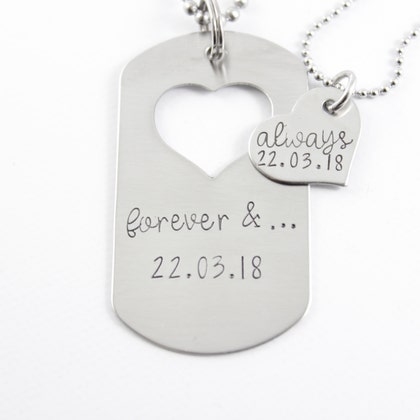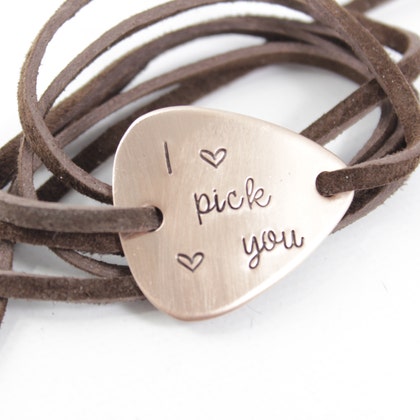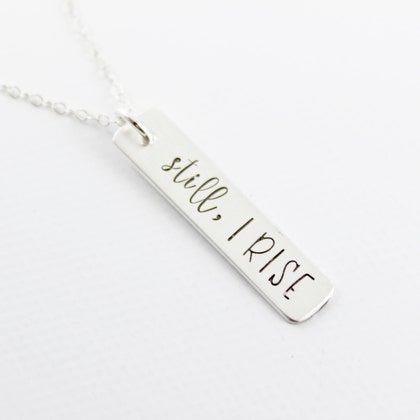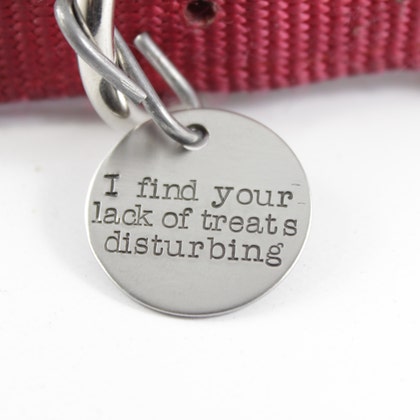 Announcement We have suspended offering "free shipping" on items in our shop under the $35 threshold. This is due to the reality that "free shipping" is never really "free" and the price shown with "free shipping" includes the shipping cost. While we acknowledge that this may hurt our initial sales, we feel that this practice is unfair to customers who may purchase multiple items and will be essentially paying multiple shipping costs when the actual cost of shipping additional items is minimal. We feel that the $35 threshold suggested by Etsy is fair enough to discount the items without penalty to the customer's pocketbook.

NOTE: THERE ARE STILL USPS DELAYS AT THIS TIME. We are recommending that FedEx 2Day be used for all time-sensitive orders, as their delays have been minimal if any. Expedited shipping options are available at checkout. If you are outside the United States and require expedited shipping, please contact us for a quote. We are able to ship internationally via FedEx but as rates fluctuate wildly between destinations we should need to set your shipping fee up on a case-by-case basis.

Welcome to Completely Wired! We custom-create personalized, hand-stamped necklaces, bracelets, pet ID Tags, and men's accessories in sterling silver, stainless steel, pewter, aluminum, copper, and brass.

IMPORTANT INFORMATION:

• We are currently on about 1-2 BUSINESS days (or less) turn-around unless RUSH processing is chosen. Rush shipping will guarantee that your order will be created and shipped in 1 BUSINESS DAY (or 2 if ordered after 1 PM CST) or less. RUSH can be added to your cart by visiting our "add-ons" section.

• All time estimates are in BUSINESS DAYS and do NOT include Saturday, Sunday, or holidays. While I do occasionally work on weekends and will make attempts to return any inquiries as soon as possible, please do not be concerned if messages are returned slowly if sent after 4 PM CST Friday.

• More detailed examples of our available fonts and design stamps can be seen here: https://www.completely-hammered.com/pages/font-choices. Please be aware that not every font is appropriately sized for every item and may not be included in the drop-down for font choices for orders. As updating listings with our newest choices can be tedious, if there is one not offered that you're in love with, please CONTACT US. If it will work, we can instruct you on how to order with that choice.

• We ship via USPS First Class Mail which takes generally about 3 - 10 days to arrive ONCE SHIPPED within the United States and can take up to 6 weeks for international shipments (though it seems like the international average is 7-10 days for Canada, the UK, Scandinavia, and Northern Europe). As I cannot control the postal service, the above time frames for order arrival are simply an estimate and no guarantee should be implied as far as transit time. If you are in Mexico, India, Italy, or any countries on the African continent, please contact us prior to purchasing for a listing to be made with the current international shipping rate, with your understanding that it will be shipped at your own risk and we cannot guarantee any tracking or receipt once it leaves the United States. Due to a series of losses and packages that take an exorbitant amount of time to arrive (if at all), we have sadly suspended shipping to those countries due to the unreliability of their postal services.

• WE RECOMMEND FED EX 2DAY SHIPPING FOR ALL PURCHASES. First Class shipping is sent with a tracking number, but NOT insured. We insure packages over $100. FedEx packages are automatically insured and arrive much more quickly than USPS.

• We can ship your item directly to your gift recipient with a message! All items are shipped tastefully carded and tucked into a protective poly sleeve. The option to add a gift box and a personal note are available at checkout. The gift will then be placed in a cute gift box, which is tied with a pretty satin ribbon.
Be sure to change the shipping address when you check out so we know where to ship it. For our protection and yours, we have to ship to the address provided at the time of order.

• All items and hand stamped by me, not a machine, ONE letter at a time. As a result, each will be unique and, despite our best intentions, imperfections may occur.

• Please note we offer free shipping for orders $35 and up and on some specific items. Below that threshold, our first-class starts at $4.25+ for the first item and a marginal amount for each additional item (unless upgrades are chosen). If multiple items are purchased and the shipping fee reaches the cost for faster shipping, I will automatically upgrade it to expedited shipping and refund any overage.

• We love larger / bridal orders and do offer a discount for 5 or more of the same items purchased. Please contact us for coupon codes for multiple items!

• If you are new to Etsy and want to learn how to make a purchase, please check out this article: http://www.etsy.com/help/article/339

We encourage you to read our Shop Policies: https://www.etsy.com/shop/completelywiredjewel/policy

Come back soon... we add items often! Favorite our shop or follow us for previews of new items and to be the first to know about sales!

Completely Wired can be found on:

WEB: www.completely-hammered.com
ETSY: www.etsy.com/shop/completelywiredjewel
FACEBOOK: www.facebook.com/completelywired
PINTEREST: pinterest.com/CompletelyWired/
INSTAGRAM: http://instagram.com/awwsomenessprime
Announcement
We have suspended offering "free shipping" on items in our shop under the $35 threshold. This is due to the reality that "free shipping" is never really "free" and the price shown with "free shipping" includes the shipping cost. While we acknowledge that this may hurt our initial sales, we feel that this practice is unfair to customers who may purchase multiple items and will be essentially paying multiple shipping costs when the actual cost of shipping additional items is minimal. We feel that the $35 threshold suggested by Etsy is fair enough to discount the items without penalty to the customer's pocketbook.

NOTE: THERE ARE STILL USPS DELAYS AT THIS TIME. We are recommending that FedEx 2Day be used for all time-sensitive orders, as their delays have been minimal if any. Expedited shipping options are available at checkout. If you are outside the United States and require expedited shipping, please contact us for a quote. We are able to ship internationally via FedEx but as rates fluctuate wildly between destinations we should need to set your shipping fee up on a case-by-case basis.

Welcome to Completely Wired! We custom-create personalized, hand-stamped necklaces, bracelets, pet ID Tags, and men's accessories in sterling silver, stainless steel, pewter, aluminum, copper, and brass.

IMPORTANT INFORMATION:

• We are currently on about 1-2 BUSINESS days (or less) turn-around unless RUSH processing is chosen. Rush shipping will guarantee that your order will be created and shipped in 1 BUSINESS DAY (or 2 if ordered after 1 PM CST) or less. RUSH can be added to your cart by visiting our "add-ons" section.

• All time estimates are in BUSINESS DAYS and do NOT include Saturday, Sunday, or holidays. While I do occasionally work on weekends and will make attempts to return any inquiries as soon as possible, please do not be concerned if messages are returned slowly if sent after 4 PM CST Friday.

• More detailed examples of our available fonts and design stamps can be seen here: https://www.completely-hammered.com/pages/font-choices. Please be aware that not every font is appropriately sized for every item and may not be included in the drop-down for font choices for orders. As updating listings with our newest choices can be tedious, if there is one not offered that you're in love with, please CONTACT US. If it will work, we can instruct you on how to order with that choice.

• We ship via USPS First Class Mail which takes generally about 3 - 10 days to arrive ONCE SHIPPED within the United States and can take up to 6 weeks for international shipments (though it seems like the international average is 7-10 days for Canada, the UK, Scandinavia, and Northern Europe). As I cannot control the postal service, the above time frames for order arrival are simply an estimate and no guarantee should be implied as far as transit time. If you are in Mexico, India, Italy, or any countries on the African continent, please contact us prior to purchasing for a listing to be made with the current international shipping rate, with your understanding that it will be shipped at your own risk and we cannot guarantee any tracking or receipt once it leaves the United States. Due to a series of losses and packages that take an exorbitant amount of time to arrive (if at all), we have sadly suspended shipping to those countries due to the unreliability of their postal services.

• WE RECOMMEND FED EX 2DAY SHIPPING FOR ALL PURCHASES. First Class shipping is sent with a tracking number, but NOT insured. We insure packages over $100. FedEx packages are automatically insured and arrive much more quickly than USPS.

• We can ship your item directly to your gift recipient with a message! All items are shipped tastefully carded and tucked into a protective poly sleeve. The option to add a gift box and a personal note are available at checkout. The gift will then be placed in a cute gift box, which is tied with a pretty satin ribbon.
Be sure to change the shipping address when you check out so we know where to ship it. For our protection and yours, we have to ship to the address provided at the time of order.

• All items and hand stamped by me, not a machine, ONE letter at a time. As a result, each will be unique and, despite our best intentions, imperfections may occur.

• Please note we offer free shipping for orders $35 and up and on some specific items. Below that threshold, our first-class starts at $4.25+ for the first item and a marginal amount for each additional item (unless upgrades are chosen). If multiple items are purchased and the shipping fee reaches the cost for faster shipping, I will automatically upgrade it to expedited shipping and refund any overage.

• We love larger / bridal orders and do offer a discount for 5 or more of the same items purchased. Please contact us for coupon codes for multiple items!

• If you are new to Etsy and want to learn how to make a purchase, please check out this article: http://www.etsy.com/help/article/339

We encourage you to read our Shop Policies: https://www.etsy.com/shop/completelywiredjewel/policy

Come back soon... we add items often! Favorite our shop or follow us for previews of new items and to be the first to know about sales!

Completely Wired can be found on:

WEB: www.completely-hammered.com
ETSY: www.etsy.com/shop/completelywiredjewel
FACEBOOK: www.facebook.com/completelywired
PINTEREST: pinterest.com/CompletelyWired/
INSTAGRAM: http://instagram.com/awwsomenessprime
Average item review
(5173)
See reviews that mention:
Loading
About completelywiredjewel
Shop members
Trisha

Owner, Maker, Designer

I am a mom of 3 and the sole creator for Completely Wired. In the chaos of everyday life, my escape is working with metal. It brings me a lot of joy to be able to create something meaningful for someone.

Drogo

Quality Assurance, Tester, Inspiration

My rescued pittie, Drogo, is my tag tester and the inspiration for some of my funny and rescue related tags. He's also a constant reminder that no matter what life and people dish out - you can still find love for those who love you back.
Shop policies
Accepted payment methods
Accepts Etsy Gift Cards and Etsy Credits
Returns & exchanges
See item details for return and exchange eligibility.
More information
Last updated on
May 11, 2022
Frequently asked questions
Do you take larger orders, for instance for weddings or events?
Yes. If you are interested in a group of items for a wedding or event, please contact me and we can discuss your options. I do offer a 5% discount on orders of 6 or more of the same item.
What are your font choices for custom orders?
Each listing has a photo that has some brief examples of the fonts in use. More detailed examples of our font choices, size comparisons and photo stamps can be found here: http://www.completelywiredjewelry.com/content/font-choices
Are these items really handmade?
Yes. While some of the blank pieces of metal, crystals and findings are purchased from other sources, we try to source those from other small businesses. When possible, we cut the pieces ourselves from large pieces of sheet metal. We then add the text and designs ONE LETTER AT A TIME, sand, file and otherwise add finish to the piece, cut the holes and put it all together into one memorable and unique gift.
What is the difference between standard and RUSH processing?
This is explained here: http://www.completelywiredjewelry.com/content/faq
Do you support "green" and "shop small" initiatives?
Whenever possible, we source our supplies from other small businesses and recycle / reuse packaging materials to help reduce our environmental impact. We recycle all waste/scrap metal. We offer offer the option to have your item sent with minimal packaging if it's unneeded.