Announcement Christening dresses- baby girl Christening gowns , Bonnet Christening blankets bibs .First Communion dress .English embroidery , Voile , Linen , cotton , silk , Christening
All are high quality craftsmanship top quality fabric custom boutique style dresses , gowns, made with pride in USA
I offer free embroidery on out fits
sweet angelic handmade , gowns, for life's milestones -Christening gowns ,
I have been offering custom high quality clothing on Overstock.com--Boutiques and Etsy for over 12 years.
































































































































































<meta name="p:domain_verify" content="486fc11e7d3e42b693e9061c46ceaa55"/>






<meta name="p:domain_verify" content="49da28016f428cb2bd89571bfe670d43"/>











<!-- Facebook Pixel Code -->
<script>
!function(f,b,e,v,n,t,s){if(f.fbq)return;n=f.fbq=function(){n.callMethod?
n.callMethod.apply(n,arguments):n.queue.push(arguments)};if(!f._fbq)f._fbq=n;
n.push=n;n.loaded=!0;n.version='2.0';n.queue=[];t=b.createElement(e);t.async=!0;
t.src=v;s=b.getElementsByTagName(e)[0];s.parentNode.insertBefore(t,s)}(window,
document,'script','https://connect.facebook.net/en_US/fbevents.js');

fbq('init', '1130754443620562');
fbq('track', "PageView");</script>
<noscript><img height="1" width="1" style="display:none"
src="https://www.facebook.com/tr?id=1130754443620562&ev=PageView&noscript=1"
/></noscript>
<!-- End Facebook Pixel Code -->






<!-- Link to WebCrawler -->
<table bgcolor="#FFFFFF" cellpadding="2" cellspacing="2">
<tr>
<td>
<a href="http://www.webcrawler.com/info.wbcrwl.sbox/search/home" style="font-family:Verdana;font-weight:bold;font-size:12px;">Search the Web with WebCrawler</a>
</td>
</tr>
</table>


background-position: 0 -120px; }
.ig-b-24 { width: 24px; height: 24px; background: url(//badges.instagram.com/static/images/ig-badge-sprite-24.png) no-repeat 0 0; }
@media only screen and (-webkit-min-device-pixel-ratio: 2), only screen and (min--moz-device-pixel-ratio: 2), only screen and (-o-min-device-pixel-ratio: 2 / 1), only screen and (min-device-pixel-ratio: 2), only screen and (min-resolution: 192dpi), only screen and (min-resolution: 2dppx) {
.ig-b-24 { background-image: url(//badges.instagram.com/static/images/ig-badge-sprite-24@2x.png); background-size: 60px 178px; } }</style>
<a












<!-- Link to WebCrawler -->
<table bgcolor="#FFFFFF" cellpadding="2" cellspacing="2">
<tr>
<td>
<a href="http://www.webcrawler.com/info.wbcrwl.sbox/search/home" style="font-family:Verdana;font-weight:bold;font-size:12px;">Search the Web with WebCrawler</a>
</td>
</tr>
</table





















<?xml version="1.0" encoding="UTF-8"?>

-<rss xmlns:c="http://base.google.com/cns/1.0" xmlns:g="http://base.google.com/ns/1.0" version="2.0">


-<channel>

<title>Inventory for just4girls' booth</title>



<description>RSS feed for just4girls's items</description>

<language>en-us</language>

</channel>

</rss
Announcement
Last updated on
Apr 11, 2018
Christening dresses- baby girl Christening gowns , Bonnet Christening blankets bibs .First Communion dress .English embroidery , Voile , Linen , cotton , silk , Christening
All are high quality craftsmanship top quality fabric custom boutique style dresses , gowns, made with pride in USA
I offer free embroidery on out fits
sweet angelic handmade , gowns, for life's milestones -Christening gowns ,
I have been offering custom high quality clothing on Overstock.com--Boutiques and Etsy for over 12 years.
































































































































































<meta name="p:domain_verify" content="486fc11e7d3e42b693e9061c46ceaa55"/>






<meta name="p:domain_verify" content="49da28016f428cb2bd89571bfe670d43"/>











<!-- Facebook Pixel Code -->
<script>
!function(f,b,e,v,n,t,s){if(f.fbq)return;n=f.fbq=function(){n.callMethod?
n.callMethod.apply(n,arguments):n.queue.push(arguments)};if(!f._fbq)f._fbq=n;
n.push=n;n.loaded=!0;n.version='2.0';n.queue=[];t=b.createElement(e);t.async=!0;
t.src=v;s=b.getElementsByTagName(e)[0];s.parentNode.insertBefore(t,s)}(window,
document,'script','https://connect.facebook.net/en_US/fbevents.js');

fbq('init', '1130754443620562');
fbq('track', "PageView");</script>
<noscript><img height="1" width="1" style="display:none"
src="https://www.facebook.com/tr?id=1130754443620562&ev=PageView&noscript=1"
/></noscript>
<!-- End Facebook Pixel Code -->






<!-- Link to WebCrawler -->
<table bgcolor="#FFFFFF" cellpadding="2" cellspacing="2">
<tr>
<td>
<a href="http://www.webcrawler.com/info.wbcrwl.sbox/search/home" style="font-family:Verdana;font-weight:bold;font-size:12px;">Search the Web with WebCrawler</a>
</td>
</tr>
</table>


background-position: 0 -120px; }
.ig-b-24 { width: 24px; height: 24px; background: url(//badges.instagram.com/static/images/ig-badge-sprite-24.png) no-repeat 0 0; }
@media only screen and (-webkit-min-device-pixel-ratio: 2), only screen and (min--moz-device-pixel-ratio: 2), only screen and (-o-min-device-pixel-ratio: 2 / 1), only screen and (min-device-pixel-ratio: 2), only screen and (min-resolution: 192dpi), only screen and (min-resolution: 2dppx) {
.ig-b-24 { background-image: url(//badges.instagram.com/static/images/ig-badge-sprite-24@2x.png); background-size: 60px 178px; } }</style>
<a












<!-- Link to WebCrawler -->
<table bgcolor="#FFFFFF" cellpadding="2" cellspacing="2">
<tr>
<td>
<a href="http://www.webcrawler.com/info.wbcrwl.sbox/search/home" style="font-family:Verdana;font-weight:bold;font-size:12px;">Search the Web with WebCrawler</a>
</td>
</tr>
</table





















<?xml version="1.0" encoding="UTF-8"?>

-<rss xmlns:c="http://base.google.com/cns/1.0" xmlns:g="http://base.google.com/ns/1.0" version="2.0">


-<channel>

<title>Inventory for just4girls' booth</title>



<description>RSS feed for just4girls's items</description>

<language>en-us</language>

</channel>

</rss
Reviews

Beautiful baptism gown. Quality and detail are perfect.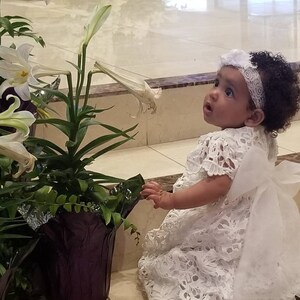 The dress is absolutely stunning and fit perfectly! The custom headband was the perfect accessory! Thank you so much, our whole family was amazed by the dress😊
About
from fabric to designer
Thanks to my customers request who all helped to make Christening shop a reality
Christening/Baptism For today's mothers & tomorrows Heirlooms
I am so ecstatic for everyone who chose one of our Christening dresses
They received a unique Baptism dress -A mom's dream dress for one of baby's most important days in family's life. Before we created CS' Christening Boutique – we made coming home layette gowns
*************A new mom*************
asked for a custom made Christening layette gown, the customer was so very happy with her baby's Baptism gown & staying within budget.
today's mom's needs for Christening dresses -We decided to create a unique Christening dress worthy of this most important day
My venture was much more difficult than I imagined to find the right quality, style and fabric. **************To this day it is a secret.***********
After my initial six styles from my new fabric my customer's reviews allowed me to choose the three most popular styles. Answers to our last fear was also through customers request & reviews =My 1st Christening Dress offering matching accessories ( Heirloom Collection)
************************************************************************************
Christening / Baptism day making baby's day unique one stitch at a time
Cheryl Ragan
Shop members
cheryl ragan

Owner, Owner/ Designer

1995 designer Cheryl Ragan, Cs Christening Dresses has made unique Christening Gowns - bonnets-Blankets - Shoes . Each designed using soft 100% cotton fabrics, knits, typically embellished with Venice laces, Swiss embroideries, French ribbons .
Production partners
christening world

Suzhou, China

dresses that i alter/custom/embroidery/bibs/bonnets
Shop policies
Last updated on
January 28, 2018
Hi glad to see you found my shop.
Enjoy your time looking if you have a question please ask (Most embroidery names are free service to my customers)
johnnyragan89 [!at] yahoo.com i'll do my best to get back to you with in 3 hours.on week days
Accepted payment methods
Accepts Etsy Gift Cards and Etsy Credits
Returns and exchanges
I gladly accept returns and cancellations
Contact me within:
3 days of delivery
Ship items back within:
7 days of delivery
Request a cancellation within:
24 hours of purchase
I don't accept exchanges
But please contact me if you have any problems with your order.
The following items can't be returned or exchanged
Because of the nature of these items, unless they arrive damaged or defective, I can't accept returns for:
Custom or personalized orders
Items on sale
Questions about your order?
Please if you have any problems with your order.
please always email me through etsy-so I can fix any problem fast for you
-
Cheryl

In a cases of custom made products design,--monograming return of goods will not be accepted.----- Returns and or refund will NOT be accepted do to wrong size the buyer is to check child for right size before ordering and asked to fallow size chart----------------------------their will be 15.00 charge to resize any order ---So use size chart
.
If refund is ok buyer will need a refund number from me then send it back within 3 days of receipt (allowing for the fact that the product was NOT used) Shipping costs are not refundable!

I gladly accept cancellations with in 24 hours of order
after 24 hours - I will charge a service of 30.00


Buyers are responsible for return shipping costs. If the item is not returned in its original condition, the buyer is responsible for any loss in value.
Payment
please understand I will fill your order after payment clears
-item will be mailed within 2 weeks so I can tell you when payment has been received
please use tracking # on money orders- mail payments to
Cheryl just girls
5889 e 148th pl s
Bixby, ok 74008

Thank you Cheryl/Johnny
Shipping
all items are shiped 1St class under 130z for Priority mail you will need to buy
the listing for priority mail - all item get a tracking number this is not insurance
for insurance please buy listing title insurance--
Christening gowns comes in a white box and are always shipped Priority Mail