Announcement sUPER fUN cARDS fOR sUPER fUN pEOPLE!

LiFE iS fILLED wITH uPS + dOWNS... wE cELEBRATE tHE gOOD, aCKNOWLEDGE tHE bAD + pOKE fUN aT tHE rIDICULOUS.

sO... pUT dOWN yOUR pHONE, dUST oFF yOUR fAVORITE pEN aND sEND sOME sNAIL mAIL, yO. (yOUR fRIENDS wILL LoVE yOU fOR iT... pROMISE.)

sIMPLE (mODERN) gREETING cARDS // hAND iLLUSTRATED aRTWORK // sMALL gIFT iTEMS // cRAFTED iN bOULDER, cOLORADO // mADE (pROUDLY) iN tHE gOOD oL' uSA
Announcement
Last updated on
Jul 7, 2016
sUPER fUN cARDS fOR sUPER fUN pEOPLE!

LiFE iS fILLED wITH uPS + dOWNS... wE cELEBRATE tHE gOOD, aCKNOWLEDGE tHE bAD + pOKE fUN aT tHE rIDICULOUS.

sO... pUT dOWN yOUR pHONE, dUST oFF yOUR fAVORITE pEN aND sEND sOME sNAIL mAIL, yO. (yOUR fRIENDS wILL LoVE yOU fOR iT... pROMISE.)

sIMPLE (mODERN) gREETING cARDS // hAND iLLUSTRATED aRTWORK // sMALL gIFT iTEMS // cRAFTED iN bOULDER, cOLORADO // mADE (pROUDLY) iN tHE gOOD oL' uSA No items listed at this time
Reviews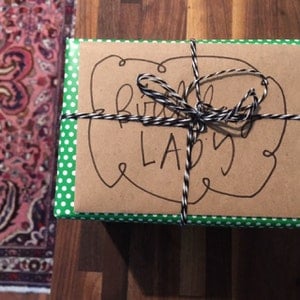 Thank you so much for the sweet wrap and super quick delivery! Lisa is topnotch.

Very cute; I bought a few to give as more babies are born.
About
dREAM bIG + dOODLE oN...
dOODLING hAS bEEN a sTAPLE iN mY LiFE fOR aS fAR bACK aS i cAN rEMEMBER. rOUGH sKETCHES tHAT aDORNED mY hOMEWORK aS a kID bECAME tHE fOUNDATION fOR mY oRIGINAL iLLUSTRATIONS. a LiFETIME oF LoVE fOR aLL tHINGS pAPER + a pASSION fOR sENDING sNAIL mAIL hELPED fUEL mY gREETING cARD oBSESSION. bY cOMBINING tHESE LoVES, aLONG wITH a dESIRE tO LiVE oFF oF oNLY wHAT mY hANDS cAN cREATE, dOODLEgIRL dESIGNS wAS bORN.
Shop members
LiSA gARLAND

Owner, Designer

mOUNTAIN dWELLER, oCEAN dREAMER, pAPER LoVER, cARD mAKER, dOODLER fOR LiFE.
Manufacturers
a professional printing partner

Denver, CO, United States

We have chosen a partner that has similar values as we do. Providing exceptional quality products and top-notch customer service are at the forefront of what we both deem most important. These guys are quick, friendly and great at what they do!
Shop policies
Last updated on
July 7, 2016
oOOH... wHAT a wONDERFUL sURPRISE! tHANKS fOR sTOPPING bY. pLEASE dO nOT hESITATE tO sTOP bY fREQUENTLY, aS dOODLEgIRL iS aLWAYS wORKING oN a LITTLE sOMETHING nEW.
Accepted payment methods
Payment
wE aCCEPT pAYPAL aT cHECKOUT.
Shipping
dOODLEgIRL dESIGNS sHIPS vIA uSPS fIRST cLASS + pRIORITY mAIL fOR aLL u.S. oRDERS. iNTERNATIONAL sHIPPING tERMS cAN bE dETERMINED pRIOR tO oRDERS bEING pLACED (pLEASE jUST mESSAGE mE).
Refunds and Exchanges
i cANNOT iMAGINE tHAT yOU wILL nOT jUST LOVE! LOVE! LOVE! yOUR nEW gOODIES, bUT iF, fOR sOME rEASON, yOU aRE LESS tHAN dELIGHTED uPON iT'S aRRIVAL, pLEASE cONTACT dG + wE wILL dO wHATEVER wE cAN tO pUT a sMILE bACK oN yOUR fACE.