Announcement I just had my baby!!! 3/2/16 - we had a precious girl! My replies to messages will be delayed & things in general will take longer this month - thank you for understanding, and your excitement too!! My store inventory will be replenished in April.

♥ Edible Goddess handcrafts HERBAL INFUSED SENSUAL EDIBLES using cold-pressed unrefined organic plant oils, organic superfoods, wildcrafted herbs, adaptogens (herbal tonic extracts), flowers & their medicinal extracts, whole plant foods, and active raw ingredients ♥ Handmade with love + beautiful intentions!

My highest values with designing my cosmic creations are purity, potency, integrity + quality .. and you can feel, taste and experience the distinct difference! Absolutely unparalleled.

If an item is back ordered, there will be a note on the packing slip notifying you of this, and your item will ship immediately upon becoming available. This does happen; thank you for understanding!

♥ Please check out the *Discount Bundles* under the Shop Sections for package deals!

Edible Goddess handcrafts delicious & nutritious:
♥ Chocolate Goldies ~ herbal infused, heirloom, organic, raw chocolate bars
♥ Chocolate Gold ~ sensual fudge-y love sauce (superfood spreads)
♥ Edible Goddess skincare ~ raw vegan, organic holistic skin care
♥ herbal infused beauty oils for radiant skin
♥ superfood deserts and healthy heirloom treats
♥ superfood & herbal extract powdered blends for women + conscious cool men

... the most epic, holistic creations ever for vitality, beauty, immunity & longevity! ♥

_______

STAY IN THE LOOP + SEE WHAT'S FRESH --->
♥ Website + Newsletter (Product Discounts): www.EdibleGoddess.com
♥ Facebook: www.Facebook.com/EdibleGoddessFans
♥ Instagram: www.Instagram.com/ediblegoddess
♥ YouTube: www.YouTube.com/ediblegoddess
♥ Pinterest: www.Pinterest.com/ediblegoddess
♥ Twitter: www.Twitter.com/ediblegoddess

_______

I package my skincare line in VIOLET MIRON GLASS. It's a very high end beautiful glass which naturally preserves and extends shelf life to enhance the integrity + quality of each product! This is wonderful because I am able to avoid using preservatives. Please re-use these precious jars + bottles.

Miron glass preserves the integrity, potency and quality of whatever is contained within. It's a higher end glass that blocks the complete spectrum of visible light with the exception of the violet part. At the same time it allows a certain part to be permeable for radiation in the spectral range of UV-A, and infra red light. This unique combination offers optimal protection against the aging processes that are released by visible light, thus lengthening durability and potency of products.

_______

A little bit about me:

I'm a raw superfood dessert chef, holistic nutrition & lifestyle educator, inspirational speaker & author of multiple recipe books. I created the Chocolate Goldies in the spring of 2009 with a conscious mission to get these cosmic chocolates into the hands of millions of people around our beautiful world in hopes that we positively transform our health, life, and future... after awakening to our own truth that reveals itself as a sweet side effect of mindful consumption.

I live to inspire you to become the absolute best and healthiest expression of yourself. When I'm not handcrafting products or filling orders, I teach & coach others how to activate their highest potential and how to use food and lifestyle as the catalyst for a wildly rewarding, super fun epic life.

All my products are handcrafted with undeniable love, passion for extraordinary health, positive intentions and good vibes! I have ridiculously high standards and go to extremes when it comes to sourcing the absolute best, most pure, and highest integrity beyond organic ingredients possible.

I focus on providing the most top notch quality ever... not average products, but exceptional quality products where you can see, taste & feel the difference *immediately*.

♥ ♥ ♥ ♥

If you're interested in my holistic nutrition services, I invite you to learn more about my work via my website and the social media links. I travel the world helping people accelerate positive self-transformation. I'm the girl you come to when you're ready to dramatically turn your life around for the better and are committed like a rocket ship to making it happen :-) I make it easy for you & your family in every way possible!

Thank you so much for visiting my store. I really appreciate you. Stay Inspired!

Bethanne ♥ (pronounced Beth Anne)
Announcement
Last updated on
Mar 21, 2016
I just had my baby!!! 3/2/16 - we had a precious girl! My replies to messages will be delayed & things in general will take longer this month - thank you for understanding, and your excitement too!! My store inventory will be replenished in April.

♥ Edible Goddess handcrafts HERBAL INFUSED SENSUAL EDIBLES using cold-pressed unrefined organic plant oils, organic superfoods, wildcrafted herbs, adaptogens (herbal tonic extracts), flowers & their medicinal extracts, whole plant foods, and active raw ingredients ♥ Handmade with love + beautiful intentions!

My highest values with designing my cosmic creations are purity, potency, integrity + quality .. and you can feel, taste and experience the distinct difference! Absolutely unparalleled.

If an item is back ordered, there will be a note on the packing slip notifying you of this, and your item will ship immediately upon becoming available. This does happen; thank you for understanding!

♥ Please check out the *Discount Bundles* under the Shop Sections for package deals!

Edible Goddess handcrafts delicious & nutritious:
♥ Chocolate Goldies ~ herbal infused, heirloom, organic, raw chocolate bars
♥ Chocolate Gold ~ sensual fudge-y love sauce (superfood spreads)
♥ Edible Goddess skincare ~ raw vegan, organic holistic skin care
♥ herbal infused beauty oils for radiant skin
♥ superfood deserts and healthy heirloom treats
♥ superfood & herbal extract powdered blends for women + conscious cool men

... the most epic, holistic creations ever for vitality, beauty, immunity & longevity! ♥

_______

STAY IN THE LOOP + SEE WHAT'S FRESH --->
♥ Website + Newsletter (Product Discounts): www.EdibleGoddess.com
♥ Facebook: www.Facebook.com/EdibleGoddessFans
♥ Instagram: www.Instagram.com/ediblegoddess
♥ YouTube: www.YouTube.com/ediblegoddess
♥ Pinterest: www.Pinterest.com/ediblegoddess
♥ Twitter: www.Twitter.com/ediblegoddess

_______

I package my skincare line in VIOLET MIRON GLASS. It's a very high end beautiful glass which naturally preserves and extends shelf life to enhance the integrity + quality of each product! This is wonderful because I am able to avoid using preservatives. Please re-use these precious jars + bottles.

Miron glass preserves the integrity, potency and quality of whatever is contained within. It's a higher end glass that blocks the complete spectrum of visible light with the exception of the violet part. At the same time it allows a certain part to be permeable for radiation in the spectral range of UV-A, and infra red light. This unique combination offers optimal protection against the aging processes that are released by visible light, thus lengthening durability and potency of products.

_______

A little bit about me:

I'm a raw superfood dessert chef, holistic nutrition & lifestyle educator, inspirational speaker & author of multiple recipe books. I created the Chocolate Goldies in the spring of 2009 with a conscious mission to get these cosmic chocolates into the hands of millions of people around our beautiful world in hopes that we positively transform our health, life, and future... after awakening to our own truth that reveals itself as a sweet side effect of mindful consumption.

I live to inspire you to become the absolute best and healthiest expression of yourself. When I'm not handcrafting products or filling orders, I teach & coach others how to activate their highest potential and how to use food and lifestyle as the catalyst for a wildly rewarding, super fun epic life.

All my products are handcrafted with undeniable love, passion for extraordinary health, positive intentions and good vibes! I have ridiculously high standards and go to extremes when it comes to sourcing the absolute best, most pure, and highest integrity beyond organic ingredients possible.

I focus on providing the most top notch quality ever... not average products, but exceptional quality products where you can see, taste & feel the difference *immediately*.

♥ ♥ ♥ ♥

If you're interested in my holistic nutrition services, I invite you to learn more about my work via my website and the social media links. I travel the world helping people accelerate positive self-transformation. I'm the girl you come to when you're ready to dramatically turn your life around for the better and are committed like a rocket ship to making it happen :-) I make it easy for you & your family in every way possible!

Thank you so much for visiting my store. I really appreciate you. Stay Inspired!

Bethanne ♥ (pronounced Beth Anne) No items listed at this time
Reviews

Delicious, nice and crunchy. Great coffee taste. Thank you, Beth-Anne. :)

Awesome recipes!Thanks so much!

Gorgeous natural cream! Thank you!
About
Edible Goddess
In the Spring of 2007, I launched my edible skincare line called Organic Healing and sold these super pure superfood & herbal infused products on my website, at local fairs, the Green Festivals, and at Raw Spirit Festivals (wish I knew about Etsy then!). But, this part-time hobby - which I was & am very skilled at - turned into a business much quicker than I anticipated without planning and I made the difficult decision after 2 years in business to put things on hold until I had some things in place to be the most sustainable company I wanted to be in every way. A girl with a big vision like me needs to make sure things are done right!

I've learned a lot as a small business entrepreneur ever since and my passion for creating and formulating the most incredible holistic beauty products (and now other creations) on the planet fulfills me deeply. I knew I had to make it available again because I was continually asked to by loyal fans & customers all over the world to do so! And so it is. :-)

Everything is flowing now that I've taken decisive action and committed to a need & desire I see in the marketplace, and I appreciate YOU for supporting this vision! My business is now called Edible Goddess to full represent the entire vision + message that I share, and I hope you get to enjoy & be crazy in love with my offerings just as I am!

My FORMULATION STRATEGY - I create what I want for myself, that is not already in the market - or at least to my standards & satisfaction (effectiveness, purity, integrity, potency, world class level), figure out the highest end packaging, and design + create labels at home. I use my products every single day and have for so many years!

My CHOCOLATE GOLDIES - these love + intention filled babies of mine deserve a big place in our beautiful world and it's my mission to serve people massive amounts of real high level nutrition through 1 of our collective favorite foods ever - chocolate (un-roasted, unprocessed, with no refined sugars, dairy, and zero bad stuff - only LIFE-ENHANCING ingredients). They are absurdly healthy, and yet the most decadent, delicious, mouth-watering chocolates you'll ever put up to your lips... prepare for an awakening!

I've based my magically potent superfood and herbal infused formulations on what I've seen people sincerely need (and what their hearts desire) when working with them in my holistic nutrition practice over the past 10 years. I embrace ingredients that are top-notch, stone ground, heirloom, raw, active, alive, dairy-free, organic, wildcrafted, sustainable, high vibrational, eye-opening, and life-enhancing! My sourcing is impeccable and you can feel it.

I am the one who personally sources all ingredients, packaging, materials and makes the connections with farmers, land owners, beekeepers, herbalists, etc. I'm in close partnership with Christian w/ Longevity Power (my sister company - a fellow small business initiating a movement for exceptional nutritional products and information!). I use these potent ingredients as the medicinals in my chocolates.

Christian is a formulator and manufacturer for the Longevity Power products, and we are a dynamic team happily bringing next level creations to you! He has helped a great deal in designing the Edible Goddess labels and I've helped him grow his business immensely through offering everything on Etsy as well.

I have a clear vision of drop-shipping the products I handcraft around the world to families (especially orphans) in need via my private jet that I have yet to acquire. I'm looking into the legal requirements to be able to do so. I save 10% of all profits from sales for what will be my "Life Revival Foundation" in order to implement this - with a goal of being able to do so by 2017. Every single purchase helps me, helps others globally. THANK YOU!!

To learn more about WHY I'm so darn passionate about this (the private jet, etc), read my very personal story here: http://EdibleGoddess.com/about.
Shop members
Bethanne Wanamaker

Owner, Creator, Customer Service

On a mission to uplift + inspire humanity - my superwoman cape is on, and I'm often the catalyst for others to make dramatic positive shifts in health, happiness, and life

Christian Bates

Co-Formulator For Herbal Blends And Label Design

1 part eco lifestyle geek + 2 parts herbal-superfood formulation genius + 1 part organic gourmet chef + heavy dash of superhero

Mark Lounsbury

Farmer's Market - Lead "Incredible Edible"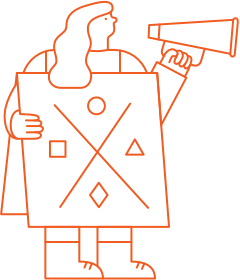 Shop policies failed to load
Try again