Announcement Welcome to Erin Donnelly Ellis, Designer Jewelry For An Active Life! All of my Jewelry is 100% handmade and infused with Reiki love. My made to order items are created as each order comes in. Sometimes I can get them done in less than 24 hours, sometimes it can take up to 8 weeks. Please be sure to contact me before placing your order if you need it to make a deadline less than 8 weeks from now. Thanks for understanding! ❤️

Shop local in Tahoe, you can find me at:
Blue Wolf Studios
8493 North Lake Tahoe Blvd
Kings Beach, CA 96143

The Buttermuffin in Swiss Chalet Village
2540 Lake Tahoe Blvd #12
South Lake Tahoe, CA 96150

On Tahoe Time in the Heavenly Village
1001 Heavenly Village Way #36B
South Lake Tahoe, CA 96150

My Eco-friendly jewelry making process includes using a natural pickle solution to clean my metals. Most jewelers use a mild acid, I use vinegar. My flux (the chemical that helps solder flow) is borax, a natural alternative. I save and recycle all of my metal scraps and purchase recycled metals whenever I can. I mine all of my stones with my husband, Thano Ellis. Thano is a very talented lapidary artist who also cuts the very unique, one of a kind stones used in my work. My husband and I gather our stones without the use of mechanical tools making sure to leave no trace. I do everything in my power to keep my jewelry making process as natural and chemical free as I can. Thanks for supporting independent artists! ❤️

♥♥♥ Do you want to see what I am working on before it is listed? I post photos of my work in progress on Instagram @erindonnellyellis! Have you already purchased something? You can tag photos of you wearing my work with with #erindonnellyellis #designerjewelryforanactivelife or #tahoejeweler and I will repost them (just remember I cannot see private accounts, so feel free to send me a DM with your photos if you keep your account private)! ♥♥♥

*** Find out more about me in this interview with Shred Betties! http://www.shredbetties.com/riders/story/erin_donnelly_ellis_jewelry_for_an_active_lifestyle/ ***

**** I am no longer taking custom orders. My illness (pseudoxanthoma elasticum, more info at www.pxe.org) has made it too difficult to keep up. I have decided to only offer finished items from now on. That way my flareups will not interfere with your order. It is the only way I can guarantee orders will go out on time. I will still be creating one of a kind pieces, just not custom ones. ****

© Erin Donnelly Ellis. All Rights Reserved. All handcrafted items and photography appearing on this page for Erin Donnelly Ellis are copyrighted and may not be printed, reproduced, downloaded or copied in whole or in part under any circumstances. Thank you! :)
Announcement
Last updated on
Apr 16, 2016
Welcome to Erin Donnelly Ellis, Designer Jewelry For An Active Life! All of my Jewelry is 100% handmade and infused with Reiki love. My made to order items are created as each order comes in. Sometimes I can get them done in less than 24 hours, sometimes it can take up to 8 weeks. Please be sure to contact me before placing your order if you need it to make a deadline less than 8 weeks from now. Thanks for understanding! ❤️

Shop local in Tahoe, you can find me at:
Blue Wolf Studios
8493 North Lake Tahoe Blvd
Kings Beach, CA 96143

The Buttermuffin in Swiss Chalet Village
2540 Lake Tahoe Blvd #12
South Lake Tahoe, CA 96150

On Tahoe Time in the Heavenly Village
1001 Heavenly Village Way #36B
South Lake Tahoe, CA 96150

My Eco-friendly jewelry making process includes using a natural pickle solution to clean my metals. Most jewelers use a mild acid, I use vinegar. My flux (the chemical that helps solder flow) is borax, a natural alternative. I save and recycle all of my metal scraps and purchase recycled metals whenever I can. I mine all of my stones with my husband, Thano Ellis. Thano is a very talented lapidary artist who also cuts the very unique, one of a kind stones used in my work. My husband and I gather our stones without the use of mechanical tools making sure to leave no trace. I do everything in my power to keep my jewelry making process as natural and chemical free as I can. Thanks for supporting independent artists! ❤️

♥♥♥ Do you want to see what I am working on before it is listed? I post photos of my work in progress on Instagram @erindonnellyellis! Have you already purchased something? You can tag photos of you wearing my work with with #erindonnellyellis #designerjewelryforanactivelife or #tahoejeweler and I will repost them (just remember I cannot see private accounts, so feel free to send me a DM with your photos if you keep your account private)! ♥♥♥

*** Find out more about me in this interview with Shred Betties! http://www.shredbetties.com/riders/story/erin_donnelly_ellis_jewelry_for_an_active_lifestyle/ ***

**** I am no longer taking custom orders. My illness (pseudoxanthoma elasticum, more info at www.pxe.org) has made it too difficult to keep up. I have decided to only offer finished items from now on. That way my flareups will not interfere with your order. It is the only way I can guarantee orders will go out on time. I will still be creating one of a kind pieces, just not custom ones. ****

© Erin Donnelly Ellis. All Rights Reserved. All handcrafted items and photography appearing on this page for Erin Donnelly Ellis are copyrighted and may not be printed, reproduced, downloaded or copied in whole or in part under any circumstances. Thank you! :) No items listed at this time
Reviews

Excellent craftsmanship. I made a few changes along the way and Erin was excellent to work with and responded to my messages very quickly. My girlfriend loved it and wears it every day.

Everything,shape,colors,size.it's beautiful.Erin and Thank do remarkable work.
About
Designer Jewelry For An Active Life
This unique line of handcrafted jewelry is built to stand up to your life! I know what it's like to play hard, so everything comes with a lifetime guarantee. This is jewelry that is meant to be worn, and loved.

I design and create everything by hand in my home studio in South Lake Tahoe, CA. I use solid sterling silver and copper to create my jewelry line. I even mine all of the stones used in my work with my husband, lapidary artist, Thano Ellis. These one of a kind, hand-cut stones add yet another unique aspect to my work. My Eco-friendly jewelry making process includes using a natural pickle solution to clean my metals. Most jewelers use a mild acid, I use vinegar. My flux (the chemical that helps solder flow) is borax, a natural alternative. I save and recycle all of my metal scraps and purchase recycled metals whenever I can. My husband and I gather our stones without the use of mechanical tools making sure to leave no trace. I do everything in my power to keep my jewelry making process as natural and chemical free as I can. Everything is also created while using the vibration of Reiki. Reiki brings unconditional love from the universe to your jewelry.

I was born & raised in Chicago, but I now make my home in beautiful Lake Tahoe!

I am a Jewelry Designer, Jewelry Artist, Photographer, and Reiki Master Teacher.

I am also a PiXiE, aka a person living with pseudoxanthoma elasticum (www.pxe.org). This genetic mutation has given me a unique appreciation for life, art, and music that is felt in my work. I put a piece of my soul into everything I make. My passion for my art pushes me to try new and creative ways of showing you the world through my eyes! This work is truly inspired by my life!

Fear of losing my vision (due to pxe) prevented me from pushing my art; for over a decade I had a "just in case" career, as a clinical massage therapist, a career I could perform blind. I am no longer living in FEAR! I am ready to share my art with the world!

I have been a silversmith for over 20 years. I was lucky enough to have a jewelry program at my high school, so at my first chance I signed up. I was able to take classes for over 3 years, learning everything from casting to stone setting. By graduation, in 1995, I had more than enough skills to start my own jewelry line. Now not only do I make everything by hand, but I also mine all of my gemstones with my husband, lapidary artist, Thano Ellis. Together we send Reiki to the Earth while looking for and gathering stones. We also use Reiki to clear negative energy out of all our materials, while raising the vibration of all of our work.

I started shooting pictures at a very young age, but I didn't get any formal training until 1996. I have always loved shooting people, although recently I've been fascinated by Nature Photography. I have worked as a freelance photographer since 1998. I've worked on everything from band albums, live concerts, skateboarding & snowboarding, weddings & events, family portraits, animal portraits, live DJ sets & everything in-between.

My unique perspective gives an interesting spark to my designs. All of my jewelry pieces are one of a kind and infused with Reiki. I even have a unique line of pendants combining my photography with my jewelry! I have a wide variety of sterling silver and copper designs, including handmade chains! Any chain design can be made in any length, just let me know.

We are happiest outside! Summers are for rock-hounding (aka looking for gemstones), and my husband and I spend our winters on the mountain, snowboarding as much as we can! The rest of our time we are passionate about creating art! We share our home with two of the best dogs we could ask for! Life is great!

Shop local in Tahoe, you can find me at:
Blue Wolf Studios
8493 North Lake Tahoe Blvd
Kings Beach, CA 96143

The Buttermuffin in Swiss Chalet Village
2540 Lake Tahoe Blvd #12
South Lake Tahoe, CA 96150

On Tahoe Time in the Heavenly Village
1001 Heavenly Village Way #36B
South Lake Tahoe, CA 96150

**** Find out more about me in this interview with Shred Betties! http://www.shredbetties.com/riders/story/erin_donnelly_ellis_jewelry_for_an_active_lifestyle/ *********
Shop members
Erin Donnelly Ellis

Owner, Maker, Designer, Jewelry Artist, Photographer

Thano Ellis

Maker, Lapidary Artist, Gemsone Miner (aka Rockhound)

Thano was born in Florida and raised in the southwest He is a very talented self taught Lapidary Artist. He now lives in Lake Tahoe, with his wife Erin. His home provides balance between his passions, snowboarding and mining gemstones for his art.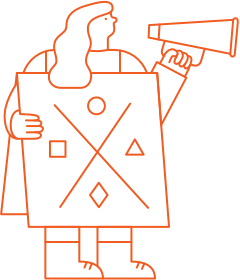 Shop policies failed to load
Try again