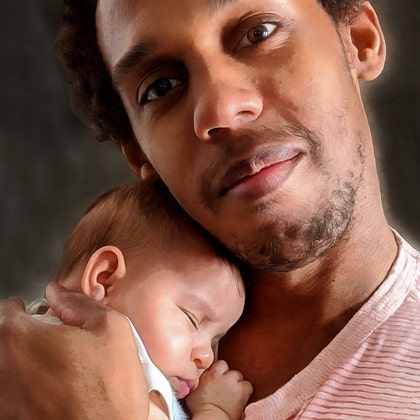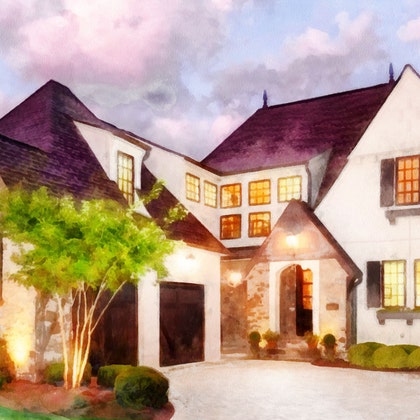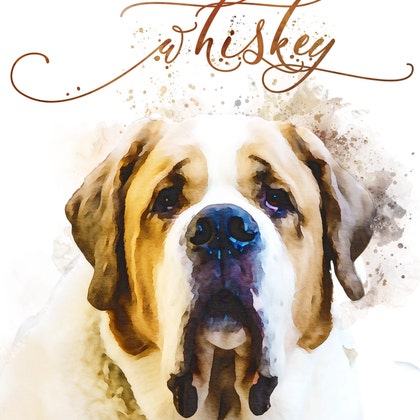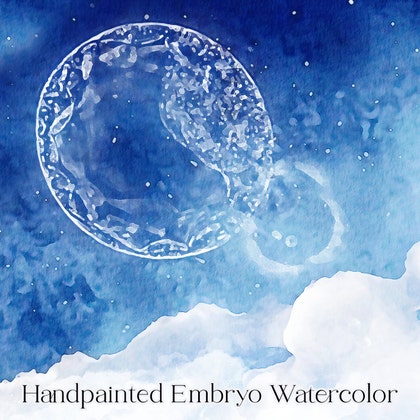 Announcement I am a real artist and have work in galleries and art collections around the world. I have painted portraits of presidents and celebrities. My primary medium used to be acrylic paint for portraits, however, I also do a lot of watercolor work, pencil sketches, pastel, and sculpture.

I have won awards and gave up an art scholarship at Emily Carr University in Canada to pursue medicine instead, though now I'm a high-end computer programmer and usability accessibility specalist. I have used my computer programming skills to allow me to combine the many layers I paint to create the final portrait. Each portrait is anywhere from 3-7 layers put together just the right way. And this allows me to tweak things when I make a happy little mistake.

For the digital part of my portraits, I use a very large old-school Wacom tablet (no digital display on what I use) so every painting is done one brushstroke at a time. Every mark is me moving my actual hand creating each stroke. I do not run your photo through a filter. I create your portrait both on paper and on my computer so I can create it at one size and resize for you for whatever your need.

If you want to use the family portrait I create for your holiday cards or the house portrait as a poster for all of the kids who grew up in that childhood home; my portraits can go from 4x6 to 24x36 and look amazing at every size. I also offer original artwork but it takes more time and that equates to a higher cost. It is, naturally, less forgiving, and I am a bit of a perfectionist in my work.

See FAQ here: http://faq.favreaus.com

All portrait orders come with a full-size digital copy of your order. I can send to a photo printing place near you if you don't want to wait for the mail. Everything except for watercolor paper can be sent to a printer near you to pick up directly (no additional cost).

If you have any issues at all with your portrait please contact me before opening a claim, I always try to make it right. Text me at 314-225-5881 if you need me urgently for any reason. My phone is on do not disturb after 9 PM CST.

I also keep all files for all orders indefinitely so if anything should ever happen to the original just let me know.

★★★ PROCESSING TIME ★★★
Processing is 3-7 business days once I start painting, for most portraits. Portraits that require editing take additional time as I have to create the image I will paint or draw from, it takes time to get the shadows and lighting perfect and I do that in the preliminary image before I start the artwork.

★★★ TEXT ME DIRECTLY ★★★
Have a question? Text me, Danielle, directly 314-225-5881 (include your name and order number if applicable). I generally do not reply after 9 PM CST.

★★★ SHIPPING NOTIFICATION BUT NO PROOF? ★★★
If you have not received a proof, your order has not shipped. I schedule labels to print the day I expect to mail.

★★★ SEND PHOTOS ★★★
Text 314-225-5881 OR email info [!at] favreaus.com OR via Etsy Convo. Include the name and order number.

★★★ PHOTO EDITS - COMBINE PHOTOS ★★★
You can have any number of people in your portrait. I can combine photos, add the appropriate edit package AND the portrait listing: https://etsy.me/36BsasY

★★★ PROOFS & MAILING LABELS ★★★
I send proofs the same day or day before shipping. If you do not reply by the deadline in the msg I will ship what I sent. If, however, you have any issues with what I sent, just contact me and I will fix it and make sure you get a new copy.

If you have not received a proof, your order has not shipped. The only case where I don't send a proof first is if there is a technology glitch that isn't allowing me to send messages or attachments. I'll try to send via email or text in those cases.

★★★ DISCOUNT CODES ★★★
Military discount available. Send me a photo of the top left corner of your CAC or military ID. Family IDs count. First responder and teacher discounts are also available. Contact me.

★★★ DAMAGED IN THE MAIL? ★★★
If your print arrives damaged just contact me and I'll ship out a new one - send me photos of the damaged print and packaging so I can file a claim with the post office and alter my packaging methods. Every print is sent tracked and insured against loss and damage. If you need it urgently I can send it directly to a Walgreens near you for printing so you can pick it up in person, or you can use the digital version to print yourself. I try to package in the way the post office recommends for prints, but sometimes there is an unscrupulous mail carrier or machine that bends the print and damages it. I will replace them for any domestic US order at no charge.

★★★ SHIPPING OVERAGES ★★★
On items that require shipping, I refund shipping overages so if the shipping cost seems high I will refund anything over what I pay. Large portraits will be crated for mailing and will incur additional shipping charges for crating and proper transportation.

Note: Any discounts given do not apply to shipping.

★★★ WHEN WILL I GET MY ORDER? ★★★
Every order is a custom order and is created on-demand to match your requirements. Digitally produced orders will generally be customized within 3-5 business days and sent via conversation to you for approval (if applicable), I include an approval deadline, then I ship.

Acrylic paintings are painted on stretched canvas and take from 2-6 weeks. Shipping for canvases will be addressed separate from the listing.

For shipping, we cannot control the actual shipping time, however, we mail all of our work with tracking.

★★★ LOWEST SHIPPING COST / SHIPPING REFUNDS ★★★
Most prints include free shipping for the domestic US.

Canada and foreign shipping are often calculated much higher on here but we will refund overages for ALL shipping (US and international) if it's $1 or more over what I paid. So if you pay $25 in shipping and it costs me $8 to mail it, I refund $17. Conversely, if shipping is more than Etsy lists I will invoice you for the additional shipping costs. If we forget to credit your shipping don't hesitate to remind us.

If you have concerns, contact me with the list of items you want and I will create a custom order with exact shipping for you.

★★★ INTERNATIONAL DIGITAL SHIPPING REFUND? ★★★
If you are ordering digital and are international, please contact me for the digital international code that will remove the shipping.

★★★ INTERNATIONAL SHIPPING AND CUSTOMS ★★★
We are NOT responsible for a package once it leaves the US. If we provide you with tracking and the item is stuck in customs we will not ship out a replacement as we cannot guarantee it won't also get stuck in customs. If your package is in customs please contact your local shipping authority and check on the status with them before contacting us. We will ask you for your case number so we can follow up on the item as well. Note that only one case can be opened per item. If we purchased insurance on the package we will open the case as we are the recipient of the insurance money (in order to allow us to replace your package).

You are 100% responsible for all customs, import, and duty fees. We are not responsible for any fees. If you do not pay the fees and your package is force returned to us we will only refund your purchase minus shipping once we receive the package.

★★★ INSURANCE ★★★
Our first-class packages are generally NOT mailed with insurance as that would be very cost-prohibitive. If you want insurance on your package it will ship priority and we will do that and will invoice you for the additional shipping and insurance. Cost is generally $6-20 for domestic US parcels and $25-48 for international parcels. You MUST contact us first to arrange for insured packages.

Note that we may insure certain packages based on the value at our own cost (generally any package over $40).

★★★ RETURNS / REFUNDS ★★★
Custom products, which include all portraits, are NOT returnable and are NOT refundable. You are paying for the time to paint your portrait. No refunds are permitted on these products as you receive a digital version and the time is already invested by the time you receive the product. You are also provided with a proof and if you have any issues with it you must notify me in order for me to make a correction.

If I don't know what the problem is, I can't fix it. Please reach out before opening a case, I am willing to work with you to make you what you want, but I have to know what you want to make that happen.

For items that are returnable, if they qualified for "free shipping" and are returned by choice (not found to be defective), your order will be refunded the original cost minus the cost of shipping the item and a 20% restocking fee. If the item is out of its original packaging I cannot accept a return. Note that everything is packaged in some sort of clear cello or other clear protective packaging to ensure that your item is safe from potential outside contamination in the mail.

★★★ GIFTS ★★★
We are happy to gift wrap your art for the recipient. Please be sure to leave a gift message. It is a legal liability for us to send an anonymous gift to a recipient. We reserve the right to include your email address on the gift receipt if you do not provide a gift message to limit our liability.

★★★ OUR ETSY STORES ★★★
Favreaus.etsy.com

TeslaBaby.etsy.com visit us directly at teslababy.com for early access to new products and colors (baby teething supplies are our specialty)
Announcement
Last updated on
Dec 31, 2021
I am a real artist and have work in galleries and art collections around the world. I have painted portraits of presidents and celebrities. My primary medium used to be acrylic paint for portraits, however, I also do a lot of watercolor work, pencil sketches, pastel, and sculpture.

I have won awards and gave up an art scholarship at Emily Carr University in Canada to pursue medicine instead, though now I'm a high-end computer programmer and usability accessibility specalist. I have used my computer programming skills to allow me to combine the many layers I paint to create the final portrait. Each portrait is anywhere from 3-7 layers put together just the right way. And this allows me to tweak things when I make a happy little mistake.

For the digital part of my portraits, I use a very large old-school Wacom tablet (no digital display on what I use) so every painting is done one brushstroke at a time. Every mark is me moving my actual hand creating each stroke. I do not run your photo through a filter. I create your portrait both on paper and on my computer so I can create it at one size and resize for you for whatever your need.

If you want to use the family portrait I create for your holiday cards or the house portrait as a poster for all of the kids who grew up in that childhood home; my portraits can go from 4x6 to 24x36 and look amazing at every size. I also offer original artwork but it takes more time and that equates to a higher cost. It is, naturally, less forgiving, and I am a bit of a perfectionist in my work.

See FAQ here: http://faq.favreaus.com

All portrait orders come with a full-size digital copy of your order. I can send to a photo printing place near you if you don't want to wait for the mail. Everything except for watercolor paper can be sent to a printer near you to pick up directly (no additional cost).

If you have any issues at all with your portrait please contact me before opening a claim, I always try to make it right. Text me at 314-225-5881 if you need me urgently for any reason. My phone is on do not disturb after 9 PM CST.

I also keep all files for all orders indefinitely so if anything should ever happen to the original just let me know.

★★★ PROCESSING TIME ★★★
Processing is 3-7 business days once I start painting, for most portraits. Portraits that require editing take additional time as I have to create the image I will paint or draw from, it takes time to get the shadows and lighting perfect and I do that in the preliminary image before I start the artwork.

★★★ TEXT ME DIRECTLY ★★★
Have a question? Text me, Danielle, directly 314-225-5881 (include your name and order number if applicable). I generally do not reply after 9 PM CST.

★★★ SHIPPING NOTIFICATION BUT NO PROOF? ★★★
If you have not received a proof, your order has not shipped. I schedule labels to print the day I expect to mail.

★★★ SEND PHOTOS ★★★
Text 314-225-5881 OR email info [!at] favreaus.com OR via Etsy Convo. Include the name and order number.

★★★ PHOTO EDITS - COMBINE PHOTOS ★★★
You can have any number of people in your portrait. I can combine photos, add the appropriate edit package AND the portrait listing: https://etsy.me/36BsasY

★★★ PROOFS & MAILING LABELS ★★★
I send proofs the same day or day before shipping. If you do not reply by the deadline in the msg I will ship what I sent. If, however, you have any issues with what I sent, just contact me and I will fix it and make sure you get a new copy.

If you have not received a proof, your order has not shipped. The only case where I don't send a proof first is if there is a technology glitch that isn't allowing me to send messages or attachments. I'll try to send via email or text in those cases.

★★★ DISCOUNT CODES ★★★
Military discount available. Send me a photo of the top left corner of your CAC or military ID. Family IDs count. First responder and teacher discounts are also available. Contact me.

★★★ DAMAGED IN THE MAIL? ★★★
If your print arrives damaged just contact me and I'll ship out a new one - send me photos of the damaged print and packaging so I can file a claim with the post office and alter my packaging methods. Every print is sent tracked and insured against loss and damage. If you need it urgently I can send it directly to a Walgreens near you for printing so you can pick it up in person, or you can use the digital version to print yourself. I try to package in the way the post office recommends for prints, but sometimes there is an unscrupulous mail carrier or machine that bends the print and damages it. I will replace them for any domestic US order at no charge.

★★★ SHIPPING OVERAGES ★★★
On items that require shipping, I refund shipping overages so if the shipping cost seems high I will refund anything over what I pay. Large portraits will be crated for mailing and will incur additional shipping charges for crating and proper transportation.

Note: Any discounts given do not apply to shipping.

★★★ WHEN WILL I GET MY ORDER? ★★★
Every order is a custom order and is created on-demand to match your requirements. Digitally produced orders will generally be customized within 3-5 business days and sent via conversation to you for approval (if applicable), I include an approval deadline, then I ship.

Acrylic paintings are painted on stretched canvas and take from 2-6 weeks. Shipping for canvases will be addressed separate from the listing.

For shipping, we cannot control the actual shipping time, however, we mail all of our work with tracking.

★★★ LOWEST SHIPPING COST / SHIPPING REFUNDS ★★★
Most prints include free shipping for the domestic US.

Canada and foreign shipping are often calculated much higher on here but we will refund overages for ALL shipping (US and international) if it's $1 or more over what I paid. So if you pay $25 in shipping and it costs me $8 to mail it, I refund $17. Conversely, if shipping is more than Etsy lists I will invoice you for the additional shipping costs. If we forget to credit your shipping don't hesitate to remind us.

If you have concerns, contact me with the list of items you want and I will create a custom order with exact shipping for you.

★★★ INTERNATIONAL DIGITAL SHIPPING REFUND? ★★★
If you are ordering digital and are international, please contact me for the digital international code that will remove the shipping.

★★★ INTERNATIONAL SHIPPING AND CUSTOMS ★★★
We are NOT responsible for a package once it leaves the US. If we provide you with tracking and the item is stuck in customs we will not ship out a replacement as we cannot guarantee it won't also get stuck in customs. If your package is in customs please contact your local shipping authority and check on the status with them before contacting us. We will ask you for your case number so we can follow up on the item as well. Note that only one case can be opened per item. If we purchased insurance on the package we will open the case as we are the recipient of the insurance money (in order to allow us to replace your package).

You are 100% responsible for all customs, import, and duty fees. We are not responsible for any fees. If you do not pay the fees and your package is force returned to us we will only refund your purchase minus shipping once we receive the package.

★★★ INSURANCE ★★★
Our first-class packages are generally NOT mailed with insurance as that would be very cost-prohibitive. If you want insurance on your package it will ship priority and we will do that and will invoice you for the additional shipping and insurance. Cost is generally $6-20 for domestic US parcels and $25-48 for international parcels. You MUST contact us first to arrange for insured packages.

Note that we may insure certain packages based on the value at our own cost (generally any package over $40).

★★★ RETURNS / REFUNDS ★★★
Custom products, which include all portraits, are NOT returnable and are NOT refundable. You are paying for the time to paint your portrait. No refunds are permitted on these products as you receive a digital version and the time is already invested by the time you receive the product. You are also provided with a proof and if you have any issues with it you must notify me in order for me to make a correction.

If I don't know what the problem is, I can't fix it. Please reach out before opening a case, I am willing to work with you to make you what you want, but I have to know what you want to make that happen.

For items that are returnable, if they qualified for "free shipping" and are returned by choice (not found to be defective), your order will be refunded the original cost minus the cost of shipping the item and a 20% restocking fee. If the item is out of its original packaging I cannot accept a return. Note that everything is packaged in some sort of clear cello or other clear protective packaging to ensure that your item is safe from potential outside contamination in the mail.

★★★ GIFTS ★★★
We are happy to gift wrap your art for the recipient. Please be sure to leave a gift message. It is a legal liability for us to send an anonymous gift to a recipient. We reserve the right to include your email address on the gift receipt if you do not provide a gift message to limit our liability.

★★★ OUR ETSY STORES ★★★
Favreaus.etsy.com

TeslaBaby.etsy.com visit us directly at teslababy.com for early access to new products and colors (baby teething supplies are our specialty)
See reviews that mention:
I make your memories into things you can hold.
I was raised with a very artistic mother who encouraged me to explore all aspects of art, and so I did. Little did I know that art would remain the core of my life into adulthood. It's my pleasure to help you bring your memories to life through art.

I was fortunate enough to marry a fantastic wood worker and together we made the decision to purchase a laser and a CNC. Since then we've been coming up with new ways to use them and create tangible art from your memories.

I've been an artist for as long as I can remember. From winning watercolor art awards in high school (I did a tondo painting of a baby being birthed by the earth) to turning down an art scholarship to the Emily Carr university in BC Canada. I took up large greyscale portraiture around 25 years ago, you can see some of that at discretionstudios.com, and did sculpture for many years, then was a tattoo artist for a while, and did a ton of pen and ink work (also at the link above), and then ventured into watercolors.

As a computer programmer I created a program that would allow me to use my own brush strokes to paint portraits faster and digitally - still done stroke by stroke - but faster and at a much higher resolution. This allows me to share my gift with more people while producing art that I can do at a reasonable and manageable size to work with but can be reproduced as large as 24" x 36". The benefit of the work I do is that I can create your portrait in such a way that even if you order a 5x7, you can come back and order a 13x19 and it will only take me a short amount of time to create your larger version, without losing any detail.

Unlike other shops on Etsy, I don't use any filters or automatic methods to create my portraits. I start with a pencil sketch of your photo, I mark the light source to ensure my shadows and highlights are correct, then I layer, I start with a very pale layer and slowly work my way up until I get to the darkest shades. This allows me to fix little issues whenever I encounter them. This also means that the portraits may not be perfect. There may be a bit of bleed now and then (it is watercolor!) but I try to keep that to a minimum. Rest assured that your portrait will be created with all the care that I use to create them for my family.

It would be my pleasure to work with you to create an amazing heirloom memory.
Shop members
Danielle Favreau

Owner

I grew up with an artistic mother who encouraged my artistic pursuits. From sketching and portraiture to watercolor and laser art. My goal is to help you make your life more beautiful while honoring your life and memories.

Erique Favreau

Shipper

I am fortunate enough to be married to Retired Sgt Favreau, who manages our other business, Tesla Baby and who gets all of your packages to the post office each day.
Shop policies
Last updated on
May 10, 2022
Welcome to my studio, it is an absolute pleasure to work with you to help you create a tangible memory that brings beauty into your life.

I have a unique perspective on memory, I was in a terrible accident when I was 12 and have anterograde and retrograde amnesia as a result. Because of that, I do everything I can to preserve and honor my memories.

I've found that art brings me many outlets to use that enable me to create new lasting memories that both commemorate and honor my memories. Be they a house I grew up in, a person who had a strong impact on my life, a business I frequented as a child, or even a childhood pet.

There are so many memories that we make every day and it is my absolute pleasure and honor to work with you to turn those memories into real tangible gems to bring a smile into your day each time you see them.

I will work with you to find the absolute best option for your art and I hope you will fall in love all over again when you hold it in your hands.

Thank you for allowing me into your life to help capture a moment.
Accepted payment methods
Accepts Etsy Gift Cards and Etsy Credits
Returns and exchanges
I gladly accept returns, exchanges, and cancellations
Contact me within: 3 days of delivery
Ship items back within: 7 days of delivery
Request a cancellation within: 3 hours of purchase
The following items can't be returned or exchanged
Because of the nature of these items, unless they arrive damaged or defective, I can't accept returns for:
Custom or personalized orders
Perishable products (like food or flowers)
Digital downloads
Intimate items (for health/hygiene reasons)
Items on sale
Questions about your order?
Please if you have any problems with your order.
Returns and exchange details
I do not offer returns, refunds, or exchanges on custom portrait or photo related items, these are custom and personalized, you are paying for the time to create your portrait. I will work with you to ensure that you are happy but I base your portrait off of what you send, if you have special requests you must make those known before I start painting. Items that are not personalized may be able to be returned or exchanged, please contact me for additional details.
Payment
PayPal, credit cards, cash (in person only), cashier's check, or money orders (International as well) are accepted.

Item payment is due upon purchase. Shipping payment is due upon receipt of the shipping quote (shipping will either be included or estimated in each post).
Shipping
Small items are shipped via USPS at the most cost and time efficient method.

Large items can be picked up, can be delivered within 50 miles of St. Louis, shipped via Greyhound for orders cross country and in Canada, or shipped via USPS, FedEx, or UPS as per the buyer's request. If you do not request specific shipping your large order will be shipped via USPS ground with insurance for large items.

If you have special shipping requests please contact me upon purchase.

-- INSURANCE --

For insurance purposes I photograph each item before it is packaged and before it is dropped at UPS to ensure that it is in perfect condition when it leaves me.

Insurance is encouraged on every purchase. As such, damages and losses are the responsibility of the purchaser. Just say that you want insurance in a note to me with your purchase and I'll add it if it's not part of the shipping.

If you do not specify insurance, and pay the additional insurance fees, I have the right to secure the package with insurance for the full amount of the item being shipped (even if you used a discount code). If the item is lost or damaged the insurance payout will be paid directly to me as the shipper and I will either refund your monies or make you a new product as close as possible to the original at my discretion.

You are responsible for any and all customs fees, duty, or taxes.
Additional policies and FAQs
The answer to pretty much any question you have is probably yes, I'm a true artist and a very high end computer programmer so I can do things that no one else can do with your photos.
★★★★★★★★★ HOW ARE THESE MADE ★★★★★★★★★
★★★ Are these hand painted? ★★★
Yes, either on paper with paint (Classic version), or on my computer (but still one brushstroke at a time). With both methods, I start with a pencil sketch of your photo, then I layer the paint on bit by bit to build the colors to the right depth and shade.
★★★ What do you use to paint? ★★★
I use a 9H pencil, a ruler, Arches watercolor cold pressed 140 lbs paper, brushes both with and without a water reservoir, and I have around a half dozen types of paint depending on the need, including glitter and iridescent.
★★★ Do you use filters or programs you can purchase online to do these? ★★★
The only filters I use are to color correct, so I have special layers in Photoshop that allow me to reduce greens, yellows, oranges, etc. with one click to help color correct old photos or photos taken under fluorescent light. I created these to reduce the time it takes me to color correct retro photos.
I use Photoshop, Illustrator, and my large Wacom tablet (it's a huge drawing tablet that allows me to paint your portrait with a digital brush that I actually hold in my hand while painting) to do my paintings but don't use any actions or filters to create them.
★★★ Can you paint my pet, business, grandmother, family, house, apartment, car, office space, cubicle, etc. ★★★
Yes, I've yet to receive a request that I couldn't do. Some paintings may just take a bit more time.
★★★★★★★★★ SENDING PHOTOS ★★★★★★★★★
There are three ways to send me photos:
Send via Etsy conversation (ideally from the same account where you ordered).
Send via email to info [!at] favreaus.com (include your name and order number).
Send via text to 314-225-5881 (include your name and order number).
★★★★★★★★★ PHOTO QUALITY ★★★★★★★★★
★★★ Can I use old / vintage photos? ★★★
Yes, I will color correct the photo, and I have special techniques I use to enlarge them so I can try to recreate more details.
★★★ Can I use a photo of a photo or a photo that was taken at an angle and has reflections on it? ★★★
Yes, I can tweak the image so I can change the lighting and perspective to get a near perfect photo to create your portrait from.
★★★ I have an old photo and it has cracks in it and water damage, can you still use it? ★★★
Yes, I can remove the cracks, fix the water damage (maybe not completely but I can make it work), and then I can create your portrait from that fixed photo - and I'll send you the fixed photo as well if you'd like.
★★★ Can I use a screenshot from Google maps? ★★★
Yes, but send me the address so I can get a larger version of it.
★★★ Can I use a screenshot or a picture from social media? ★★★
Yes, but try to send me the original digital image. If it's on social media, right click the image on a computer and choose open in new tab, then right click the image and save image as and send me that.
★★★ Can I send a scanned photo? ★★★
Yes, scan it in at 600 or 1200 DPI if possible. But I can use lower resolutions. Export as a TIFF if you can, otherwise a high resolution JPG is fine.
★★★★★★★★★ PHOTO EDITING / COMBINE PHOTOS ★★★★★★★★★
★★★ Can you combine photos? ★★★
Yes, I can combine any number of photos, some will work better than others though. If the photos really can't be combined the way they are then I may create brand new bodies for the people and use the photos for the reference for their head and face. So whenever possible please send other photos so I can get an idea of their body shape. Also provide me with some height references so I can make sure people are the right height in the portrait.
Use the photo combination listing to add this option to your order (you must purchase a portrait listing as well as this listing to have a portrait made from your combined photo):
https://etsy.me/3fHYjCB
★★★ I want my whole family in the photo, can you put us all together? ★★★
Yes, see above.
★★★ Can you add my pet to my photo? ★★★
Yes, please remember to tell me how tall your pet is in relation to something in the photo so I can get their size right.
★★★ Can you add color to a black and white photo? ★★★
Yes, but please provide details like if the person was blonde or a redhead or if the house was Wedgewood blue or sage green for example, so I can get the colors right. Note that the colors won't be bright like a current day photo, they will be muted more like a faded photo.
★★★ Can you change things in my photo? Remove things, change colors, etc.? ★★★
Yes, I have two levels of editing, standard and extended. Most people will only need standard editing, I have descriptions and examples on these listings, some will require extended in rare cases (like putting a car that's in a driveway in front of a house onto a race track).
Standard Photo Editing:
https://etsy.me/3hF5Io9
Extended Photo Editing:
https://etsy.me/3hKs73o
★★★ Why do I need to pay for photo editing if you hand paint these? ★★★
Because I need something "clean" to work from. It's like having your portrait painted, if you wanted a super glamorous portrait of yourself done but you were sitting in front of me straight out of bed with bed head, messed up clothes, and tired eyes, my brain will naturally try to paint what I see. So you'll get a better portrait if I can create a photo to work from that is what we want the final portrait to look like. That way I don't accidentally start painting that trash can that should have been removed. This is really important when combining photos and removing things because that changes where light and shadows fall.
Keep in mind that I create a pencil sketch of your portrait before I start painting - even when I digitally paint this is my first step, this gives me the outline of where to paint, keeps perspective in place, reminds me where my shadows go, etc.
★★★★★★★★★ PAPER AND PRINTING OPTIONS ★★★★★★★★★
★★★ What kind of paper do you paint on? ★★★
I use Arches watercolor paper 140 lbs cold pressed. It's the best paper you can buy for watercolor art.
★★★ What is a canvas print or wood or metal? ★★★
Canvas is your portrait printed on a gallery wrapped 1.5" thick canvas that is ready to hang. These can be framed in a floating frame as well. Metal prints are printed on metal that is specially coated with a white paint that allows a special ink to adhere to the white paint to show the photo. The same for wood.
★★★ What kind of paper do you print on? ★★★
I use high quality coated cold pressed watercolor paper especially made for my high end art printer, which uses archival ink. For glossy paper I use photographic quality paper.
★★★★★★★★★ FRAMING OPTIONS ★★★★★★★★★
All of my prints are in normal sizes that you can find frames on Amazon but I do sell frames as well, both matted and not matted.
The actual painted portraits though come in odd sizes and are best in a floating frame as they have a nice natural deckle edge that you'll want to show in the frame, so you'll want a larger frame size than the portrait itself.
★★★★★★★★★ PROOFS AND SHIPPING ★★★★★★★★★
★★★ Do you send proofs before shipping? ★★★
I do, but they have a deadline in them, if I don't hear back by the deadline then I ship what I sent as a proof. I can still make corrections after you receive if, if it's a digital painting, but if it's a Classic painting then I cannot make changes as you'll have the original.
★★★ I messed up my address, can you change it? Or can you ship to someone else? ★★★
Yes, send me a message on Etsy with the new address AND send me a text to 314-225-5881 so I know to go in and add a note right away.
★★★ How is my print packaged? ★★★
- PRINTS up to 16x20 are in cellophane sleeves then packaged with a penny thick chipboard and then in a rigid envelope.
- ORIGINAL PAINTINGS are in a cellophane sleeve, put between penny thick chipboard, cushioned with thick packing material, and then in a box.
- XL PRINTS over 16x20 are rolled, then banded, then put in heat sealed tubing (so they can't get wet) then in a large thick cardboard tube.
- CANVAS, WOOD, and METAL are wrapped in cellophane, then padded, then put in a box.
★★★ Can you gift wrap? ★★★
Yes, we can gift wrap and put your message in with your gift. We do not include packing lists or order receipts with our orders.
More information
Last updated on
May 19, 2022
Frequently asked questions
Go to faq.favreaus.com for answers to most questions.
Seller details
Favreaus is considered a professional seller (known as a trader) in the EU. What's this?