Announcement **Please click "Here!" IMPORTANT INFORMATION WITHIN.

Start your order today!
https://drive.google.com/file/d/0B2CjGpnqeFRCak13eHJPQ255azA/view?usp=sharing


We have several items to choose from.
My shop has been on vacation for several months.
Please feel free to browse our SOLD items for the time being and if you see something you are interested in... message me and I will create a custom item for you to purchase.
We offer numerous layout styles, fonts, etc.
We will create Original artwork (for a design not available) for ($149.99)
All orders require a setup fee of $19.99
Please purchase this item and we will send you our order form.
Please specify what occasion the item is for when purchasing.

Our Etsy store is set up where we charge one cost for shipping for all our art work regardless of size, weight or location.
Therefore, we have calculated an average shipping rate.
Only when we have shipped your order do we have the exact price.
Some orders will require extra shipping which will be invoiced upon shipping.

If you have browsed our shop, you will see that we offer GICLEE prints.
Do you know what a GICL'EE PRINT is? (Pronounced "Zhee-Clay") is French for "to spray". To produce a Gicl'ee, the original painting is scanned professionally, photographed and stored as a digital file, then sent to a resolution printer. This new technology sprays ink on the surface to create images of incredible detail and brilliance. Major museums throughout the world display Gicl'ees.

Gallery wrap vs. Traditional Canvas

There is sometimes confusion between "gallery wrap" and "traditional canvas".
Both are unfinished pieces.

Gallery wrap is canvas which is cut large so a framer can wrap the canvas around thick wooden bars. When the framer is through there will be no visible fasteners (e.g., staples or tacks) because it is meant to be a finished product that is intended to be hung unframed.

In contrast, Traditional canvas requires stretching and framing. The hardware is also unique; the stretcher bars are thinner allowing the fasteners to show.

We have started insuring all of our packages. This costs more, but it gives us peace of mind. Unfortunately, not everyone enjoys art like you and I do. They have no idea what a treasure is in the package we are sending to you. It means a lot to us to hear from you once you receive your package. We certainly appreciate your feedback.

If you desire to have your package rushed once we share the professional scan of your work, we can invoice you for over-night shipping. The cost will vary due to location.

Trying to figure out what size tree?

XX-Small: Up to 80 guests: 11'' x 14''
Watercolor: $70.00 Traditional Canvas: $80.00 Gallery Wrap: $90.00

X-Small: Up to 125 guests:12'' x 16''
Watercolor: $76.00 Traditional Canvas: $86.00 Gallery Wrap: $96.00

Small: Up to 150 guests: 16'' x 20''
Watercolor: $100.00 Traditional Canvas: $120.00 Gallery Wrap: $130.00

Medium: Up to 180 guests: 18'' x 24''
Watercolor: $111.00 Traditional Canvas: $136.00 Gallery Wrap: $150.00

Large: Up to 225 guests: 20'' x 30''
Watercolor: $130.00 Traditional Canvas: $163.00 Gallery Wrap: $180.00

X-Large: For over 225 guests: 36'' x 24''
Watercolor: $145.00 Traditional Canvas: $195.00 Gallery Wrap: $215.00

XX-Large: For over 400 guests: 30'' x 40''
Watercolor: $255.00 Traditional Canvas: $320.00 Gallery Wrap: $345.00


We use archival K12 pigment ink that will exceed 100 years in normal indoor display.

We print on (hot or cold press) 100 cotton, acid free Watercolor paper
up to 60" wide $.14 per sq in.

Water Resistant Cotton/poly acid free Canvas
up to 60" wide $.22 per sq in.
Gallery wrapped canvas: add 2 in. to each side of the requested size of artwork when calculating co$t.

******* THE NEXT STEP *******

If you are interested in ordering one of our trees, please send us your e-mail address and we will send you one of our order forms. Our short order form is for orders that require a short turn around and have no custom request. Our long form is for orders that are placed well in advance of the wedding and require custom request. It is more detailed to ensure that you receive exactly what you desire.


A personal note Jan:

"I have been blessed beyond measure.
I love a fabulous cup of tea and will share the joy of laughter with you at the drop of a hat.
I hope you enjoy some of the many treasures on our pages we have shared with numerous families over the years....
We are anxious to create a unique work of art just for you.

I am married to my biggest fan: my college sweetheart.
Our four children's names begin with "CH"
. . .thus: "fourch". --->[fourch.etsy.com] ♥
We have also been blessed with a precious grandson named: Isaac William.

My husband has worked hard over the years and I was blessed to stay home and care for our children over the span of 15 years.
I have taught school for 18 years.
One of my greatest honors while teaching was to be named "Teacher of the Year".

I have also illustrated three children's books:
"Micki's 18 Hats" by M.B. Johnson,
"Dragonfly" by Bradley Chance Hays
"Mr. Fidget's Big Day" by M. B. Robbins

Let's Count it all JoY....for JoY ComEtH in ThE MorNiNg..."

Sincerely yours,
Melissa Jan Hopkins Hays
-----------------------------------------------------------------------------------------------------------

A personal note from Carla:

Thank you for visiting our shop.
I am blessed to assist Jan in creating unique trees just for you.
I am honored to share in making your celebration all you hope it to be and I look forward to assisting you in that endeavor.
I currently have a BFA in Graphic Design with an emphasis in Applied Design.

Sincerely yours,
Carla Odom
Announcement
Last updated on
Jul 19, 2016
**Please click "Here!" IMPORTANT INFORMATION WITHIN.

Start your order today!
https://drive.google.com/file/d/0B2CjGpnqeFRCak13eHJPQ255azA/view?usp=sharing


We have several items to choose from.
My shop has been on vacation for several months.
Please feel free to browse our SOLD items for the time being and if you see something you are interested in... message me and I will create a custom item for you to purchase.
We offer numerous layout styles, fonts, etc.
We will create Original artwork (for a design not available) for ($149.99)
All orders require a setup fee of $19.99
Please purchase this item and we will send you our order form.
Please specify what occasion the item is for when purchasing.

Our Etsy store is set up where we charge one cost for shipping for all our art work regardless of size, weight or location.
Therefore, we have calculated an average shipping rate.
Only when we have shipped your order do we have the exact price.
Some orders will require extra shipping which will be invoiced upon shipping.

If you have browsed our shop, you will see that we offer GICLEE prints.
Do you know what a GICL'EE PRINT is? (Pronounced "Zhee-Clay") is French for "to spray". To produce a Gicl'ee, the original painting is scanned professionally, photographed and stored as a digital file, then sent to a resolution printer. This new technology sprays ink on the surface to create images of incredible detail and brilliance. Major museums throughout the world display Gicl'ees.

Gallery wrap vs. Traditional Canvas

There is sometimes confusion between "gallery wrap" and "traditional canvas".
Both are unfinished pieces.

Gallery wrap is canvas which is cut large so a framer can wrap the canvas around thick wooden bars. When the framer is through there will be no visible fasteners (e.g., staples or tacks) because it is meant to be a finished product that is intended to be hung unframed.

In contrast, Traditional canvas requires stretching and framing. The hardware is also unique; the stretcher bars are thinner allowing the fasteners to show.

We have started insuring all of our packages. This costs more, but it gives us peace of mind. Unfortunately, not everyone enjoys art like you and I do. They have no idea what a treasure is in the package we are sending to you. It means a lot to us to hear from you once you receive your package. We certainly appreciate your feedback.

If you desire to have your package rushed once we share the professional scan of your work, we can invoice you for over-night shipping. The cost will vary due to location.

Trying to figure out what size tree?

XX-Small: Up to 80 guests: 11'' x 14''
Watercolor: $70.00 Traditional Canvas: $80.00 Gallery Wrap: $90.00

X-Small: Up to 125 guests:12'' x 16''
Watercolor: $76.00 Traditional Canvas: $86.00 Gallery Wrap: $96.00

Small: Up to 150 guests: 16'' x 20''
Watercolor: $100.00 Traditional Canvas: $120.00 Gallery Wrap: $130.00

Medium: Up to 180 guests: 18'' x 24''
Watercolor: $111.00 Traditional Canvas: $136.00 Gallery Wrap: $150.00

Large: Up to 225 guests: 20'' x 30''
Watercolor: $130.00 Traditional Canvas: $163.00 Gallery Wrap: $180.00

X-Large: For over 225 guests: 36'' x 24''
Watercolor: $145.00 Traditional Canvas: $195.00 Gallery Wrap: $215.00

XX-Large: For over 400 guests: 30'' x 40''
Watercolor: $255.00 Traditional Canvas: $320.00 Gallery Wrap: $345.00


We use archival K12 pigment ink that will exceed 100 years in normal indoor display.

We print on (hot or cold press) 100 cotton, acid free Watercolor paper
up to 60" wide $.14 per sq in.

Water Resistant Cotton/poly acid free Canvas
up to 60" wide $.22 per sq in.
Gallery wrapped canvas: add 2 in. to each side of the requested size of artwork when calculating co$t.

******* THE NEXT STEP *******

If you are interested in ordering one of our trees, please send us your e-mail address and we will send you one of our order forms. Our short order form is for orders that require a short turn around and have no custom request. Our long form is for orders that are placed well in advance of the wedding and require custom request. It is more detailed to ensure that you receive exactly what you desire.


A personal note Jan:

"I have been blessed beyond measure.
I love a fabulous cup of tea and will share the joy of laughter with you at the drop of a hat.
I hope you enjoy some of the many treasures on our pages we have shared with numerous families over the years....
We are anxious to create a unique work of art just for you.

I am married to my biggest fan: my college sweetheart.
Our four children's names begin with "CH"
. . .thus: "fourch". --->[fourch.etsy.com] ♥
We have also been blessed with a precious grandson named: Isaac William.

My husband has worked hard over the years and I was blessed to stay home and care for our children over the span of 15 years.
I have taught school for 18 years.
One of my greatest honors while teaching was to be named "Teacher of the Year".

I have also illustrated three children's books:
"Micki's 18 Hats" by M.B. Johnson,
"Dragonfly" by Bradley Chance Hays
"Mr. Fidget's Big Day" by M. B. Robbins

Let's Count it all JoY....for JoY ComEtH in ThE MorNiNg..."

Sincerely yours,
Melissa Jan Hopkins Hays
-----------------------------------------------------------------------------------------------------------

A personal note from Carla:

Thank you for visiting our shop.
I am blessed to assist Jan in creating unique trees just for you.
I am honored to share in making your celebration all you hope it to be and I look forward to assisting you in that endeavor.
I currently have a BFA in Graphic Design with an emphasis in Applied Design.

Sincerely yours,
Carla Odom No items listed at this time
Reviews

I love this item! It is exactly what I was looking for and the seller was extremely patient and helpful! Highly recommend!!

They worked great on canvas!! Really vibrant and bright. Thank you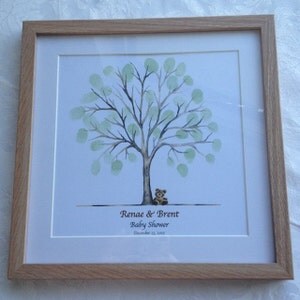 Jan did a fantastic job of a few custom additions for my friend's baby shower! All in 24 hours!! Thank you so much. It was commented on by so many and added a special touch to the day.
About
"...names are poetry in the raw" W.H. Auden
I am married to my biggest fan, my college sweetheart. We met in 1976 while attending Wayland Baptist Univeristy, Plainview, Texas. We have been blessed with four beautiful and gifted children with names beginning with "CH". Thus: "fourch". Chance, Charity, Cherish and Choyce. My husband has worked very hard over the years to allow me to stay home and care for our children over the span of 15 years. I have taught school for 14 years. One of my greatest honors while teaching was to be named "Teacher of the Year".

I was born in North Carolina yet adopted at the age of 3 and raised in the great state of TeXaS.My husband and I own a home on Route 66 in OKLAhoma, USA.

A dear friend of our family (an artist as well) gave my son a beautiful and creative watercolor painting of his name as a gift when he was born. I was inspired to try this myself. I found watercolors were easy to get out and put away. When our son was a toddler and I was a struggling stay at home mom, I would spread large rolls of newsprint on a glass top table and hand him a paint brush while I painted at my desk. I proceeded to develop my own creative ideas and launched a small business you now see on Etsy.com. You can see many of the works I have shared with others in this shop over the years. The same son who painted beside me as a toddler, is now a professional artist as well! He graduated with his Masters in Fine Art from WTAMU in May 2011. Feel free to explore his web-site: www.chancehays.com

I have also illustrated three children's books.

"Micki's 18 Hats" by M.B. Johnson, "Dragonfly" by Bradley Chance Hays and "Mr. Fidget's Big Day" by M. B. Robbins


Let's Count it all JoY....for JoY ComEtH in ThE MorNiNg...

Sincerely yours,

Melissa Jan Hopkins Hays
Shop members
Melissa Jan Hopkins Hays

Owner

I am a professional artist trying to use my artistic talents to bless others.

Carla Odom

Designer, Artist & Shop Assistant

I am blessed to assist Jan in creating these unique trees. I am honored to share in making your celebration all you hope it to be and I look forward to assisting you in this endeavor.
Shop policies
Last updated on
December 3, 2015
Thank you for visiting Melissa's Artistic Gifts and Gallery.
Jan Hays and Carla Odom, Professional Artists and Graphic Designers.

The wedding thumbprint trees began after searching for a unique gift for our daughter's best friend's wedding in October of 2011.

The personalized ABC/Alphabet Name Art began 28 years ago.

We enjoy creating something special just for you, your friends or family.
Custom artwork is not a problem.
Feel free to contact us at your convenience.
Accepted payment methods
Accepts Etsy Gift Cards and Etsy Credits
Payment
Payment is to be made at the time of purchase.
We cannot send your order to the printer to be printed until we receive your full payment.
If you are requesting original artwork, please be prepared to pay for this after I send you a preview.
Shipping
Your order will ship within two weeks or less from the date of purchase/payment. PLEASE feel free to contact us with any questions, etc., about your order!
We ship locally in the United States and we can ship internationally as well.
We will give you an estimated cost for shipping and contact you afterwards with the balance due.
We do not try to make money on our shipping, we just pass our cost on to you. Thank you for understanding.
Refunds and Exchanges
If you are, for any reason, unhappy with your purchase, please contact us and we will be more than happy to make it right via refund or replacement.
We want our customers to be 100% satisfied.
We are not responsible for errors on the part of the buyer, such as errors in the shipping address provided.
Additional policies and FAQs
Many of our packages are shipped with insurance and delivery confirmation.
Please contact us when you artwork arrives via email or etsy so we know your package arrived safely.
If you will send us a photo of your finished artwork after it is framed and ready for display, we will gladly post it with on our website for you to share with family and friends.