Reviews

The purse is exactly like you see it on the pic! I love it ❤️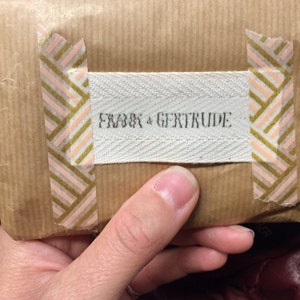 Love the packaging!! Extra cute! The wallet is just what I wanted! Yay!!! Great shop, highly recommended.

Nicely done. Thank you. Will order here again. Perfect condition.

Awesome, the right size for a small handbag. Well made, cute and lightweight! Great communication.

Very durable and just the right size to fit unfolded dollars in. I received it one month after ordering (which is pretty good, since it had to come all the way to the US!)

Very cute, just the right size, shipped very timely

This is the perfect little wallet for me. It's got space for a good wad of cards and notes, plus a zipper pouch for change. It is well made and looks great. Couldn't ask for more. :)

super cute and very well made! ;) <3

nice print however Im finding the wallet a bit awkward when I open it as its not sturdy due to the fabric, so with cards, cash etc in it, its a little flimsy. For the price I expected a little more...

so far it is sturdy and made of great quality. I was a little disappointed because I thought it had an ID pouch built in, but that was my mistake. Other than that it is exactly what I was looking for

Love, love, LOVE this bag and designer. She makes excellent, timeless and sturdy pieces. This is my second bag of hers and it will not be my last!