Announcement PLEASE NOTE: PLANNER CLIPS ARE COMING!! I know you can make your own, but that can get quite expensive. I will have lots, on every subject imaginable. So not to offend any of my fabulous customers, there is a section called planner after dark. That section will have more PG 13 things. Be warned! ☺️Thank you for shopping.

IMPORTANT: I know we live in an age where people "share" music, "share" video, or "share" graphics. It's wrong. The legal name for it is pirating, and it's illegal. "Scraplifting" a poem, without consent, IS stealing. I often do freebie poems in my "real life", but coming to my store, with the express intent to STEAL a poem is wrong. It is shoplifting at it's very worst. And doing it with the intent to sell, is even worse. If you wouldn't go into a store to shoplift, please do not do it to me, or the other wonderful crafters on etsy that pour their hearts and souls into their wares. I know you would never steal intentionally, and sometimes, you just need to know. Don't feel bad, I did it myself when I was first introduced to graphics, then I had to write to the store, and explain what I did. It took me months, but I bought the graphics that I had been "given" so that I owned them legally. It was embarrassing, but I felt so much better when I finished. Know, that this is being said in love. Love for my buyers, love for my fellow artists, and love for what I do. Thank you for your consideration.




NEW TERMS:ATTENTION SALES: NEW TERMS! If you buy graphics (only those by Cheryl Seslar, all other graphics or downloadables are for personal use only unless otherwise stated in the product description) or poems, you may use them to make brand new things for your Etsy store or your own website. What does this mean to you? You can buy the graphics (only those by Cheryl Seslar) and/or poems and use them to make brand new products.

TERMS OF USE
YOU MUST: give a nod in the product shot to Cheryl post that Copyright remains with the artists and writer (me) My name must go with each poem that you use, and be mentioned in the product shot. Tell me the name of your store in the notes when you order. (I love to see what other people make)

You May NOT: claim the work as your own, print my poem without my name. sell JUST the graphics or just poems, or add just graphics or poems to any download or cd. YOu must make a NEW printable product with them or one to mail. The only download you may not make with these are collage sheets. YOu may not use these on print on demand sites such as zazzle or cafe press.

Finally! The poems and saying you need for your scrapbooking, digital collage sheets, crafting, cardmaking, jewelry making. Come in, bring a cup of coffee and find something for every occasion. Check back daily, as I will be adding new things. If there is an occasion that you are not finding, please convo me. I love hearing from you!
Announcement
Last updated on
Jul 28, 2016
PLEASE NOTE: PLANNER CLIPS ARE COMING!! I know you can make your own, but that can get quite expensive. I will have lots, on every subject imaginable. So not to offend any of my fabulous customers, there is a section called planner after dark. That section will have more PG 13 things. Be warned! ☺️Thank you for shopping.

IMPORTANT: I know we live in an age where people "share" music, "share" video, or "share" graphics. It's wrong. The legal name for it is pirating, and it's illegal. "Scraplifting" a poem, without consent, IS stealing. I often do freebie poems in my "real life", but coming to my store, with the express intent to STEAL a poem is wrong. It is shoplifting at it's very worst. And doing it with the intent to sell, is even worse. If you wouldn't go into a store to shoplift, please do not do it to me, or the other wonderful crafters on etsy that pour their hearts and souls into their wares. I know you would never steal intentionally, and sometimes, you just need to know. Don't feel bad, I did it myself when I was first introduced to graphics, then I had to write to the store, and explain what I did. It took me months, but I bought the graphics that I had been "given" so that I owned them legally. It was embarrassing, but I felt so much better when I finished. Know, that this is being said in love. Love for my buyers, love for my fellow artists, and love for what I do. Thank you for your consideration.




NEW TERMS:ATTENTION SALES: NEW TERMS! If you buy graphics (only those by Cheryl Seslar, all other graphics or downloadables are for personal use only unless otherwise stated in the product description) or poems, you may use them to make brand new things for your Etsy store or your own website. What does this mean to you? You can buy the graphics (only those by Cheryl Seslar) and/or poems and use them to make brand new products.

TERMS OF USE
YOU MUST: give a nod in the product shot to Cheryl post that Copyright remains with the artists and writer (me) My name must go with each poem that you use, and be mentioned in the product shot. Tell me the name of your store in the notes when you order. (I love to see what other people make)

You May NOT: claim the work as your own, print my poem without my name. sell JUST the graphics or just poems, or add just graphics or poems to any download or cd. YOu must make a NEW printable product with them or one to mail. The only download you may not make with these are collage sheets. YOu may not use these on print on demand sites such as zazzle or cafe press.

Finally! The poems and saying you need for your scrapbooking, digital collage sheets, crafting, cardmaking, jewelry making. Come in, bring a cup of coffee and find something for every occasion. Check back daily, as I will be adding new things. If there is an occasion that you are not finding, please convo me. I love hearing from you! No items listed at this time
Reviews

perfect can't wait to use it for stocking stuffers for all the guys at Christmas

This label + a spray bottle of water = no more monster under the bed problems. This worked like a charm, and the label is darling. Thank you.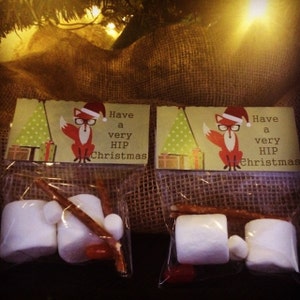 Shop policies
Last updated on
August 4, 2016
Thank you for taking the time to shop in my etsy store. This is a labor of love, and I hope you find things that will help you express yourself through your hobbies and small business ventures. All of my e-books are digital in nature, and will not be shipped in a physical form. If you don't find a poem for an occasion you need, please feel free to contact me. If you need it, chances are, others will too. Please also remember that if you need something personal, we will need to communicate. Not that I want to be nosey, but I need all the information to make sure you are as happy as possible with your product, and that it will meet or exceed your expectations.
Accepted payment methods
Payment
payment is expected at time of purchase. I accept all forms of paypal. Files will be sent within 48 hours, unless the shop is in vacation mode, then you a date will be given when files will be sent. If payment is not made, your purchase will be cancled, and the item will be relisted. I reserve the right to change or add to these policies at any time.
Shipping
Graphics only- No physical products are sold, all items are digital in nature. Files will be sent within 24 to 48 hours, unless the shop is in vacation mode, then you a date will be given when files will be sent. I reserve the right to change or add to these policies at any time.

Planner clips will be sent 1-3 days after payment is verified.
Refunds and Exchanges
No refunds or exchanges on poetry written for you, or generically written poems. While I want you to be most happy with your purchases, and will work to resolve any conflicts, we both need to be reasonable, kind and patient.
Additional policies and FAQs
Some items may be used on etsy in your stores. Please check my information page, or contact me! Thanks

You MAY:
1. Print as many sheets as you wish for personal use.
2. With this commercial use kit you may create with 200 items a year limit, hand crafted items to sell. You must make them yourself with no employees or mass production equipment. You may sell them at craft shows, booths in craft mall stores, boutiques. NO MASS PRODUCTION OF ANY KIND!!!
3. anything you wish to sell on a website or on the internet, must have written permission from the author, and only on things that you have made that you intend to sell, not/never the poem alone.


You MAY NOT:
1. Distribute these digital files, include them in compilation CDs or sell as digital kits, or file share them with others.
2. Make product to sell wholesale to any kind of store.
3. Claim them as your own. (my name must stay with EVERY poem, or saying you use)
4. Use the art digitally in any new creation, collage or other kit that you resell digitally in any way.
5. Use the art for Print on Demand stores (POD) such as Zazzle or Cafe Press.
6. License any designs that you make (such as collage paintings)that are derivatives of this work.


All poems and sayings (any written word purchased from From the Heart of Dixie) remains the property of Dixie Bahma. (copyright remains with writer/author) You may never claim it as your own, or use it without my name being added to the project you make.

I reserve the right to change these policies at any time without notice.

You may not GIVE these files away to anyone at anytime in ANY form. Pirating graphics and writings is a crime. These crimes will be procecuted to the full extent of the law!