Announcement Here I invite You to see how Felt & handmade craft are combining in Scarves, Handbags and other unusual treasures especially for gifts.
You are in my shop now, and if You are interested I can show You some more of my art on my blog.

There is plenty of handmade handmade bags, big shawls, scarves, scarf-collars, hats, bracelet in various colours for cold winter, colourful autumn, bright spring, and refreshing summer-evening walk under shiny stars and moon.

Fell free to contact me pouring Your wishes about scarfs, necklaces, bags, mittens which You would like to see in my shop, and I will make them real especially for You,
but first go to my blog, maybe Your idea is already waiting for You there :)

http://galafilc.blogspot.com/

More thank welcome!

Galina Blazejewska
Announcement
Last updated on
Jan 13, 2016
Here I invite You to see how Felt & handmade craft are combining in Scarves, Handbags and other unusual treasures especially for gifts.
You are in my shop now, and if You are interested I can show You some more of my art on my blog.

There is plenty of handmade handmade bags, big shawls, scarves, scarf-collars, hats, bracelet in various colours for cold winter, colourful autumn, bright spring, and refreshing summer-evening walk under shiny stars and moon.

Fell free to contact me pouring Your wishes about scarfs, necklaces, bags, mittens which You would like to see in my shop, and I will make them real especially for You,
but first go to my blog, maybe Your idea is already waiting for You there :)

http://galafilc.blogspot.com/

More thank welcome!

Galina Blazejewska No items listed at this time
About
Warm clothes for your smile.
The world of handicraft is a wonderful world of creating goods with your own hands. The door to this world open to me when I was still a child, when my grandmother taught me to knit and crochet. My first clients certainly were dolls – I created gowns and hats for them, not only of yarn, but also of fabric or even paper.
I really wanted my dolls to be dressed in amazing outfits, nobody else had anything alike. But these were only games.
When I became a student, I became preoccupied with knitting more seriously. A couple of days, some patience and some yarn – and a new item is born. I started searching for books and pictures in magazines with new designs. In addition to that I was paying attention to what people were wearing on the streets or public transport, and trying to apply the patterns I saw in my creations as well as add something of my own.
In 2007 I discovered a new form of creativity for myself - felting. Quite by chance I saw felted scarves created by my friend Lena online. So I decided to try this method too. I studied all instructions and recommendations that I could find on the internet, bought some wool and felted my first scarf and flowers.
I really liked the process of creating these simple goods, and began searching for materials, technologies and techniques. I became more and more absorbed in creating new art pieces and felting itself. I've started meeting with other felting artists from various cities.
We communicate via the internet and at handcraft fairs. Participation in them gives me an opportunity to talk with other masters and clients. This gives me precious feedback about what other people think of my art, as well as constructive suggestions and tips.
I observe the nature around me and get inspiration from the combination of colors, textures, layouts and sizes.
I'm constantly learning how to use new types of wool, combinations of wool and different fibers and fabrics. Recently I started dyeing wool, silk and finished goods. There is no stop in trying, experimenting and seeking new forms.

Felting allows me to dive into the magical world of handmade goods – everything is possible here - as if by magic almost any shape can appear in one's hands from formless pieces of wool. It can be a flat scarf or a three-dimensional object, a seamless piece of clothes or even a lamp, shoes and a hat.
Shop members
Galina Blazejewska

Owner, Maker, Designer, Curator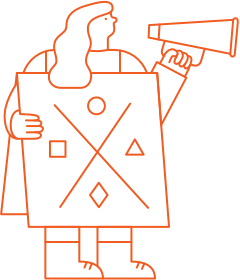 Shop policies failed to load
Try again