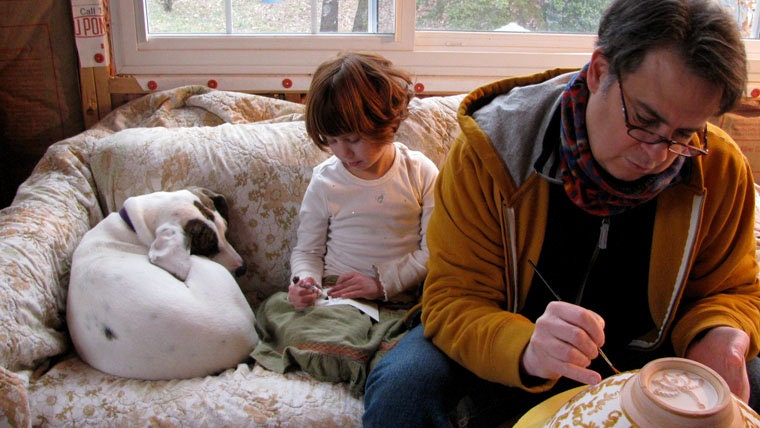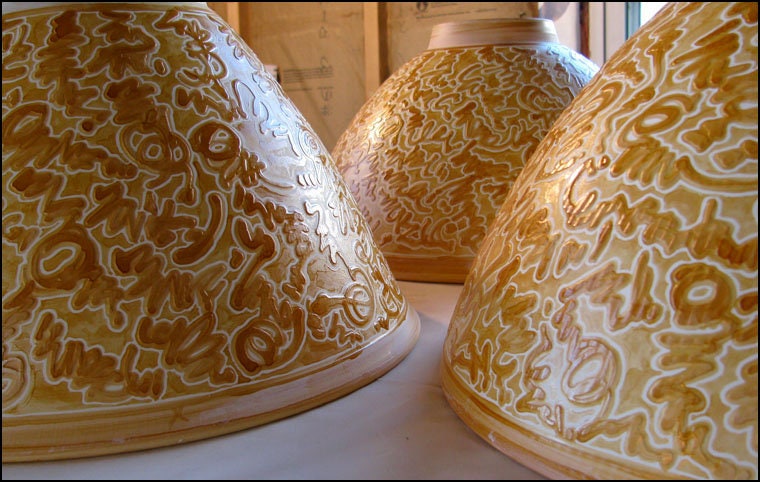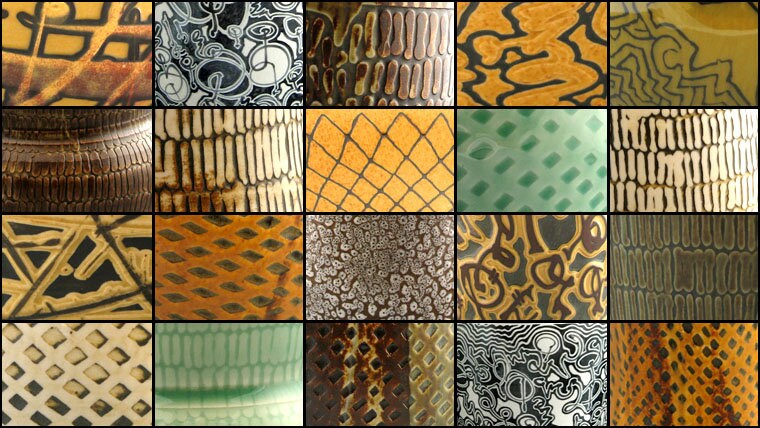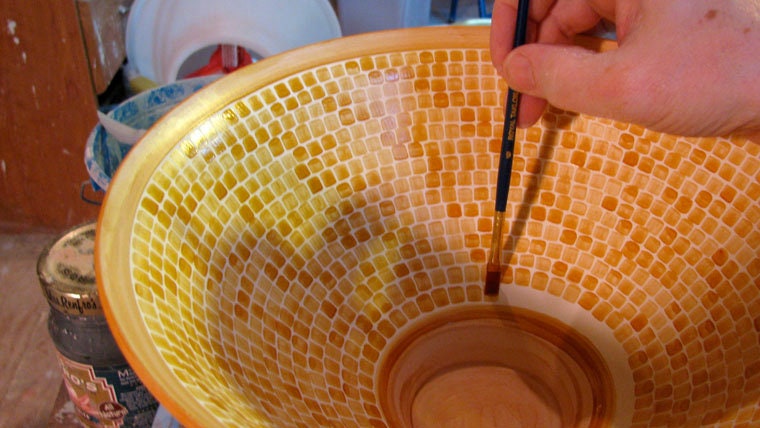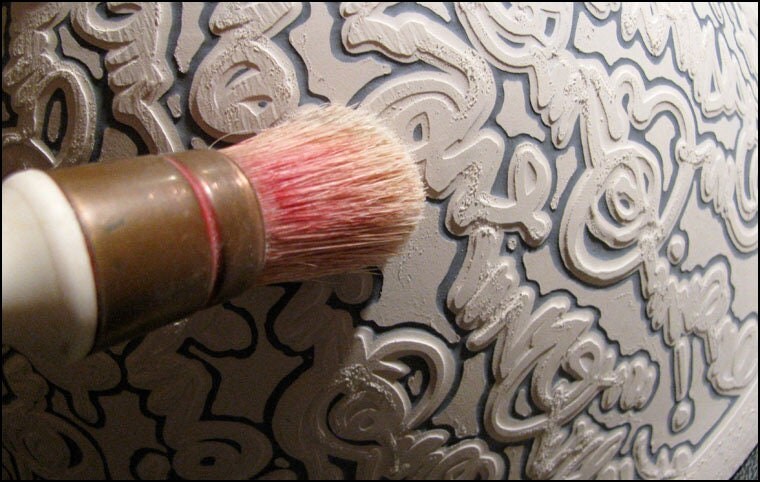 Sofia's Dad's Pots
In 2004 my daughter was born and the realization that pursuing my lifelong dream of making ceramics was either now or never hit home so we jumped in and never looked back. I started making pots in a small back room in our home and quickly outgrew the space. After a couple years of that, the "room" was torn off the back of the house and an addition was added creating a larger space. Things have been moving along quite rapidly as my daughter is 7 already and I have 7 years of making pots under my belt. The processes used are fairly time consuming and I add bodies of work to this store some five times a year.

My work is functional and decorative porcelain fired in an electric kiln. Most of the deco on the more ornate pieces is calligraphic, my own personal calligraphy. I am compelled by a continuous fascination with what happens when pen, pencil or, in my case, brush come into contact with other surfaces like paper, canvas and, in my case, clay. What's left behind is a permanent physical record of many many decisions made quickly during the process. This physical record is not simply visual but is tactile as well and although the internet has yet to deliver tactility, many customers have let me know that they were surprised and happy when they finally got to hold their piece and feel the surface.

Jim Gottuso
owner, maker, Shellacker
My name is Jim Gottuso and I've been making pots since 2004 when my daughter was born. I quit my job back then realizing that it was now or never as far as my ambition to make ceramics was concerned.
Featured listings from gottuso