Announcement Thanks for stopping by. Lots of new hand forged wrought iron items, featuring a UV and water resistant lacquer finish. Low priced sculptural and glass pieces.
Announcement
Last updated on
Jun 22, 2016
Thanks for stopping by. Lots of new hand forged wrought iron items, featuring a UV and water resistant lacquer finish. Low priced sculptural and glass pieces. No items listed at this time
Reviews

Very nice looking hooks, sturdy and substantial. Quick ship! Thanks!

Came 2day true artist love 'em!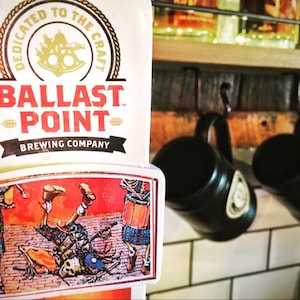 Turned out awesome! Great addition to hang out mug club mugs!
Shop policies
Last updated on
January 6, 2015
Hi, welcome to HotWorks. My blacksmith work is heated glowing hot in the forge, then hand hammered on an old anvil. Over the years marks have been left on the face of the anvil by myself, and previous owners, using chisels, punches, and hammers. Some of this history is incidentally imprinted on flat sections of my work. Look for what they call bark, imprinted on flat sections of hooks, on the back side near the screw holes. Given the age, size, and condition of the anvil, and the pritchel chisel marks, I suspect my anvil was used heavily by a farrier to shoe horses. My model Vulcan anvil was made between 1875 and 1969, and given the depth of the rust on one side, it was likely used around the turn of the last century, then left lying outdoors on it's side for about seventy years. Honestly, I wish I had a fancy new Peddinghaus anvil: I don't intentionally leave bark on my work, but it is there on some pieces, and interesting to look at.

My local blacksmith club had a seminar on knife making, and I got very interested in doing this. I already had the Arduino powered heat treat oven I built to anneal glass, and a forge, so all I lacked to make knives was a good belt grinder. $700 in pulleys, drive wheels, and a 5 hp 220v motor later, I built a 2x72 belt grinder for shaping blades. Most of the hand forged knives are sold. But I have a large batch of stainless knives made from store-bought knife blanks, that are a very good value in a hand made knife.

The latex masks are all hand made. I sculpt a model in an oil based clay, cast a plaster mold, then slush cast the mask. I ordered a bunch of mask making materials on a whim, and came out with some downright creepy designs.

Working hot glass in the oxy-propane bench burner is a fun diversion. I'm pretty much loosing money on the glass items, but I don't really care. I'm doing it for the fun of making the items. Check out some close-up photos of the marbles on the walking eyeball spiders. These come out better every year.
Accepted payment methods
Payment
Checkout with Etsy, or use PayPal. Some international orders may be subject to VAT or other taxes.
Shipping
Shipping is typically USPS Priority Mail. In some cases your email address goes to the USPS for tracking, so if you don't want that information shared with them, please send a message and the tracking number can be e-mailed to you instead.

In stock items ship within a day or two when paid with PayPal, made to order items are generally hand made in a few days but could take up to a week. It isn't trivial firing up forges, torches, and kilns to shape glowing hot metal and glass. Please be patient.

Sorry, we can't ship to PO boxes.

If what you want isn't shown in stock, please send a message beforehand. Please don't order something, then ask for something different than what you ordered. The shop inventory is accurate. You will be shipped what you order. I know it sounds crazy, but people occasionally do this.
Refunds and Exchanges
If you ask nicely, a refund, exchange, or repair can usually be arranged. You incur the expense of returning the item, and we will cover return shipping of an exchange. Shipping is non-refundable. Given the nature of unique hand-made items, some returns may not be facilitated at our sole discretion. No returns on wooden blocks.

If for some reason we can't fill your order, a full refund will be promptly issued. If something gets lost en route, or arrives damaged, a similar item that you approve of can be sent, or a refund can be processed.

And so there is no confusion, if you enter the wrong address, I can't get your package back or issue a refund. Please double check your shipping address.

Once USPS marks a shipment delivered, it is no longer insured. If you have any doubts about the security of leaving a package on your doorstep, add a note to the order.

***********************************************************************
I can't issue a refund for a package that goes missing after delivery.
But I would be glad to ship it "hold for pickup" so someone has to physically receive the package. I only ship "hold for pickup" if you ask.
***********************************************************************
Additional policies and FAQs
The blacksmith items are hand forged. These aren't made in a factory, and lack the consistency of mass produced items. Every effort is made to photograph accurately and show what you can expect to receive. The metal items are tough and rugged, but all metal will rust. The hand forged items need an occasional coating of mineral oil, or something like George's Clubhouse Wax.

Most of my glass items are as near as I can get to perfect, but may have small defects. Expect small specs, slight distortions to the lens in places, and bubbles.