Announcement Welcome! <3 All of my products are made from scratch from start to finish. Every single one of my resin pieces are cast from my original sculptures that I've produced and perfected over the last 7 years. My products are hand painted, sewn, beaded, and constructed with meticulous attention to detail. Everything is produced with love right here in Seattle, Washington- my home town. Come for the creativity, stay for the quality. <3

Follow Idolatre on Facebook and Instagram! Check out photos from shows, my crafting process, works in progress, and read about upcoming events:

http://www.facebook.com/idolatreclothing
http://www.instagram.com/idolatre

As always, you can send me an Etsy convo with any special requests, or go to www.idolatre.com if you prefer to do so by email. If you have any inquiries, Please don't hesitate to ask. <3

adorn yourself.
xoxo
Stefanie
Announcement
Last updated on
Dec 29, 2016
Welcome! <3 All of my products are made from scratch from start to finish. Every single one of my resin pieces are cast from my original sculptures that I've produced and perfected over the last 7 years. My products are hand painted, sewn, beaded, and constructed with meticulous attention to detail. Everything is produced with love right here in Seattle, Washington- my home town. Come for the creativity, stay for the quality. <3

Follow Idolatre on Facebook and Instagram! Check out photos from shows, my crafting process, works in progress, and read about upcoming events:

http://www.facebook.com/idolatreclothing
http://www.instagram.com/idolatre

As always, you can send me an Etsy convo with any special requests, or go to www.idolatre.com if you prefer to do so by email. If you have any inquiries, Please don't hesitate to ask. <3

adorn yourself.
xoxo
Stefanie No items listed at this time
Reviews

These are fantastic! They look gorgeous, and the headband is adjustable and comfortable, meaning I've been able to wear these for hours without a headache, which was a main worry for me. Thank you so much for a great, BEAUTIFUL product - I will definitely buy from your store again!

Simply beautiful!! This item is one of the best items I have purchased. It's even better than pictured!!! It was packaged with much care. You can tell that the seller takes much pride in what they do and they should!!! Thanks for my new piece of art!! It will go along great with my Snow White costume!!!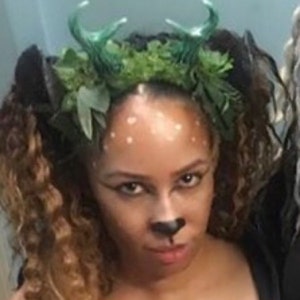 Amazing work! It brings my performance to life! Super happy with my purchase!
About
Life Imitating Art
I started this company in 2008 as an outlet for my creative wearable art projects and could never have imagined how far it would go, or how much joy bringing fantasy to life has brought me. All of my products are made from scratch from start to finish. Every single one of my resin pieces are cast from my original sculptures that I've produced and perfected over the last 7 years. My products are hand painted, sewn, beaded, and constructed with meticulous attention to detail. Everything is produced with love right here in Seattle, Washington- my home town. If you find yourself saying "wow, that sounds like it takes a lot of time!" it's because it does! I typically work between 10 and 14 hours per day, 6 days per week, and if I'm not producing pieces for orders, I am scheming at research and development for new products to share with you. Exhausting? Well, yes. It totally is. But I wouldn't have it any other way. I love what I do, and I'm so glad that I've found so many kindred spirits to share it with me. When you purchase my items, you are not only getting a quality piece that you will enjoy for years to come, you are supporting one dreamer and her family, enabling her to continually produce evolving works of wearable art, and inviting them out into the world to play. So thank you for viewing my items, making favorites/purchases, and supporting small businesses committed to unique 100% locally handmade beauty. <3
Shop members
Stefanie Louise

Owner, Designer, Maker

Hello and welcome! I design, sculpt, make, and sew things here in this little corner of the internet called Idolatre. I love bringing fantasy into reality in the form of wearable art, my husband, my pets, books, movies, and macaroni and cheese. <3
Shop policies
Last updated on
November 16, 2016
Hello and welcome!

I am going to outline some of my basic shop policies in the following paragraphs, but if you have any specific questions beyond what is outlined here, feel free to convo or email me.

Due to the customizable nature of my work, most of my items are made to order unless specifically stated otherwise. Please expect a processing period of around 3 weeks, during which your item will be lovingly crafted (unless, of course, you have made specific rush arrangements with me). I am flexible if you are in a hurry, I just have to know about your time line in order to comply with it. Larger custom items (jackets, pants etc) may take additional time, so if this is a concern *please* email me beforehand. My goal is to make you happy while retaining my sanity.
Accepted payment methods
Payment
I accept Paypal and major credit cards. I have, in the past, accepted money orders and checks but due to chronic complications with these payment methods I no longer accept them from non local buyers. If you are a local client in the Seattle area I am still willing to accept checks or money orders, or if you would prefer a point of purchase sale I also have the capability to run cards in person, so if you would prefer to meet with me in my studio to complete your transaction, just let me know. :)

***Regarding echecks which are available through PayPal: paying with an echeck is fine, just be aware that until your echeck clears, it will be as if you have not made your purchase (aka I cannot purchase materials to construct your garment, or send a completed item in stock). For example, if you purchase an item through Etsy on the 1st of October but pay with an echeck (which usually take 5-10 business days to clear) I will not start purchasing materials/making your item until at LEAST the 5th. PLEASE keep this in mind while shopping. This means if you need an item by a specific date but need to pay with an echeck, either purchase it earlier, or be willing to pay express shipping charges to get it when you need it. Otherwise I end up with half the time to make your item and get it to you which is stressful and exhausting for me, and most likely stressful for you as well. Planning ahead is always a good idea.

For custom clients:

Payment is due upfront. If you are ordering a pricey item or combination of items I am flexible (for example, half up front, half in two weeks). However, I do not start custom orders (which includes sketches) ***or purchase materials*** for your custom project until some kind of deposit has been made. If you are concerned about the availability of certain materials (sometimes my materials are seasonal, or are in limited quantity) this is an added incentive to place a deposit as soon as possible to ensure that you will be able to have your item constructed out of exactly what you want.

Your order will not ship (or, in most cases, be completed) until your final payment has been made/CLEARED in my Paypal account (please see my policy regarding echecks through Paypal).

Payment plans/lay away/custom listings:

I'm happy to split payments for clients to make owning a unique piece more financially feasible, but there are a few ground rules.

1) The item you wish to make payments on must be over $100.
2) Payments can be no less than $50 each.
3) You must COMPLETE payment for your item BEFORE THE LISTING EXPIRES (4 months). If you do not complete payment within the 4 months that your listing is active, you forfeit the previous payments that you have made on the item, and it will be put up for sale at a craft show.
Shipping
I ship to YOUR CURRENTLY LISTED ADDRESS IN ETSY. Please make sure this address is correct and up to date. I can ship to an alternate address if you have spoken to me prior to/shortly after purchase. Purchaser will be responsible for any additional shipping costs incurred if the item is returned and has to be re-sent.

All items are shipped using USPS unless otherwise stated or specifically requested. Express mail or overnight can be requested, but as you might expect it does cost a bit extra. In some cases (depending on package size, weight, and the amount of time it takes to make) quite a bit extra. For these kinds of over night packages I use FedEx, as they are MUCH more reliable than USPS for express delivery. If you need something in a hurry, convo or email me and I can calculate any additional rush charges for you.

Idolatre Clothing Co. is located in Seattle, Washington, USA. Are you in a different country? Then your country may charge duties and tariffs for merchandise purchased outside it's borders. These change from year to year, are RADICALLY different from country to country, and are collected by *your individual country's government*, not me personally. If you're wondering what your duties and tariffs may be for an item (nobody likes financial surprises) check out this website: http://www.dutycalculator.com/

As far as international shipping costs: When you're shipping internationally the cost depends on the size and weight of the package of course- but especially when shipping large items because past a certain number of cubic inches, they will not allow you to send it first class international, you have to send it priority. If you're used to paying first class international it does seem like significantly more (twice as much sometimes), but the post office has size restrictions for that method so there's no way around it. Also, prices for postage went up around 20% to certain places at the turn of 2016. There are a lot of components to this price increase, not the least of which is the price of jet fuel. I would be happy to double check shipping and handling costs after a purchase as Etsy's shipping calculator isn't always 100% correct and refund any difference, but be aware sometimes shipping is just expensive and there's not much of a way around that unless you are local and would like to pick up your items in person.

A word on packing supplies: I only use compost-able packing peanuts, bubble wrap produced from post consumer waste plastics, and boxes made from recycled materials whenever possible. So go ahead and throw those used packing peanuts in your compost bin- it's all good. <3
Refunds and Exchanges
My goal is to make you happy. When you are ordering, please make sure you have ACCURATE AND RECENT MEASUREMENTS taken at THE SPECIFIED LOCATIONS, which will make the whole "refunds and exchanges" thing not an issue. However, we all know that sometimes even the best laid plans go awry, so here are basic rules for the worst case scenarios.

Please email or convo me first! Many seemingly complex situations have simple solutions that stem from adequate communication.

Refunds are only permitted on a case by case basis in situations with exceptionally special circumstances. ***Failure to read item descriptions, processing times, or shop policies does not qualify as a special circumstance.***

Lingerie: I am sorry, but for hygienic reasons returns or exchanges on lingerie items are not accepted. There is no such thing as a "lightly used" pair of panties. As a potential shopper, I am sure you appreciate this!

Custom items: There are no refunds or exchanges for custom work.

All other items: Exchanges are permitted if the item has arrived damaged in some way. If you wish to exchange your item, you must contact me with your query within 3 days of receiving the item. To receive an exchange you must properly fill out the USPS insurance paperwork sent to you via email. It's a long process (and I only have to do it about once a year, mostly for international shoppers) but effective in for me recouping losses and you getting your perfect, undamaged replacement.

Costume Items: I do not accept returns on items after Halloween.

Hopefully none of this will be an issue. Like I said- I aim to please.
Additional policies and FAQs
FAQ
***Why are your processing times so long, even for unpainted or unmounted pieces?*** Everything I make is handmade from scratch. For real. Many horn sellers on Etsy purchase Party City horns to paint or modify into headpieces, but all of mine are made from the ground up. (If you'd like to see a direct comparison illustrating why handmade is so much better than re-purposed/revamped costume store pieces, check out this picture of a headdress I made when I was just getting into headdress making arts specifically in 2010 with purchased horns:
https://www.etsy.com/listing/46369420/maenad-ram-horn-headdress?ref=shop_review
vs this same headdress style with horns that were cast from my original sculptures:
https://www.etsy.com/listing/60339371/maenad-ram-horn-headdress
Way better, right? I thought so, too.) So what does that mean exactly? For starters, all of my pieces are cast from my original sculptures. Since I can't cast in my home due to space restrictions, I rent a small corner of a friend's garage to produce pieces. This means that I only cast in large batches, and do that about 1-1.5 weeks to minimize time lost in transit and time lost from continuing set up and break down/cleaning of my work area. Also, sometimes in the colder months I cannot do batches in the quantity I would like because resin cures more slowly at lower temperatures, and although I have a space heater, my work area for this process is still a drafty garage. All of this basically means that depending on when your order is placed in my varied casting cycle, I could possibly not have an opportunity to cast the actual piece for 1-1.5 weeks.
***But after you cast pieces, you just have to box them up and send them out, right?*** Actually, the fun has just started at that point! Post casting, there are a variety of tasks that need to be completed to ensure you get beautiful, high quality pieces of art. First, all pour spouts and vents are cut off the pieces, which can be a delicate process depending on the shape of the piece. Then each cast has it's seams sanded, and small details replaced that might have been lost during the cutting/seaming process. Each piece is inspected for imperfections, and they are removed with a dremel, then given a light buffing finish by hand with a fine grit sand paper. If the pieces are scheduled to be mounted on a headband, oblong holes are removed from the designated areas, and the openings are sanded to reduce elastic friction. If the pieces are scheduled to be painted, they would then be primed with a spray primer for best paint adhesion, then coated with acrylic spray paint in whatever base coat color they are required. After 3-6 hours cure time for both of these spray steps (depending, again, on temperature), they are ready for hand painting and mounting on a band or into a headpiece.
***Ok, so why don't you stock pieces in their versatile state to help expedite the processing of orders?*** One simple word: space. I simply do not have the space to stock very many items at one time. At one point (because of my increased business due to you wonderful people whom I love purchasing my art) I thought I was going to be able to afford my own heated art studio space which would make cure times for both spray paint and resin shorter, as well as allow me to cast more frequently and have a place to store stock, but then the Seattle housing boom happened.... The house I rent was sold at a ridiculous price, and under the reign of my new landlord, my rent has risen an astronomical amount which absorbed all of hope for my own art studio space. If you'd like to read more about how other folks who have lived in this city their whole lives (mostly working families and artists) have been forced out of their homes due to the housing tech boom, please check out this article: http://grist.org/cities/in-seattle-the-rent-is-too-damn-high/ But know that the minute I can afford a space to work where I can make stock and reduce processing times, I absolutely will!
***I am an international customer and I do not wish to pay customs. Will you lie for me on the shipping receipts and say my purchase was really a gift so I don't have to pay ____ country's duties and tariffs?"
I print all my shipping from Etsy directly, so this is not an option. I also will not undervalue a package being shipped internationally as I include insurance for the full value of the package contents. Additionally, if any invoice is included in the package (even if it is marked as a "gift"), tariffs can still be charged when it is opened and inspected by a customs officer at the border if it looks suspiciously like a purchase (which purchases usually do). Also, if we can get real for a second... unless you are a close personal friend or family member in dire straits, PLEASE do not ask me to lie to your government for you! Awkward. I recommend googling your country's policies on imports, and the percentage charged before making your purchase so it comes as no surprise to you when your package arrives.
***I would like to make my own ____ using your resin cast components and sell them in my own store. Do you offer wholesale discounts on your unfinished resin products?***
I'm sorry, but I do not wholesale my resin components. I sell the unfinished resin pieces so that individuals who may not otherwise be able to afford a headdress can still purchase something in their price range and create their own magic. I sell these pieces as an egalitarian gesture to individuals (I'm a working artist, I know all about wanting wonderful things that cost more than I can afford), not so that other stores can stock competing products using an element that took me countless hours of sculpting, frequently hundreds of dollars for molds, and a huge amount of time for research and development. I appreciate that you like my products enough to consider using them as a basis for yours, but I do not provide these items to other sellers in order to retain idolatre's unique look.
If you would like to purchase completed items such as headdresses at wholesale cost for boutique retail, please do not hesitate to ask.
***I want to purchase your ___ and use it in a photo shoot- is that alright?***
Absolutely! I'm flattered. :)
***"I really like your stuff and I want to make something exactly like it- where do you buy your ____?"***
Part of the hard work that goes into making interesting looking things is sourcing wonderful materials. This takes a lot of time and effort, and helps my items look unique. If I gave away the sources that I have worked hard to acquire, it would compromise the individualism of my shop.
***"I'm trying to create my own _____ and I was wondering if you could tell me how you make yours?"***
I'm sorry, but I spend a lot of time and money researching my construction methods that I use for my individual pieces (usually including many different design mockups), and cannot distribute this information. I realize you may think "but I'm just one person- what's the harm in telling little ol' me??", but rest assured- if you've asked, 20 other people have asked, as well. Creating your own work of art is awesome- everyone should have the opportunity to express themselves in this creative arena. I assure you that the sense of pride in your work will be far greater when you figure out your own methods to accomplish what you set out to do.
*My only exception to this would be if you purchased supplies from me to make a finished piece yourself, in which case I would be more than happy to offer some experience-based helpful suggestions!
***"Are your fur items made out of real fur?"***
None of my fur items are made with real fur- they are all 100% high quality acrylic. There is a difference in the grades of acrylic fur (I'm sure at some point you've run across the low quality, scratchy, cheap looking kind)- the reason mine looks so nice and feels so soft is because it numbers among the high grades. Most if not all of my fur items are tagged in the materials section with faux fur, and although I am usually happy to do custom orders under no circumstances will I make any items out of real fur. I have two very sweet and affectionate bunnies, and I believe their fur looks best on them.
***"Is this price in any way negotiable?"***
Sorry, all my prices reflect the time it takes for me to make the items and the cost of materials. This is more than an expensive hobby for me, this is how I make a living.
***"Can you sell me your ____ that you use to make your items?"***
I sell these un-finished products:
Large Plastic Resin Ram Horns:
https://www.etsy.com/listing/102415976/customizable-plastic-resin-ram-horns
Small Plastic Resin Ram Horns:
https://www.etsy.com/listing/125150852/small-customizable-plastic-resin-ram?
Plastic Resin Fawn Horns:
https://www.etsy.com/listing/104035860/customizable-plastic-resin-fawn-horns
Plastic Resin Unicorn of Narwhal Horn:
https://www.etsy.com/listing/126128999/customizable-unicorn-or-narwhal-horn
Plastic Resin Unicorn or Fawn Ears:
https://www.etsy.com/listing/152249006/customizable-unicorn-or-fawn-ears
Plastic Resin Unicorn Horn and Ear Combo:
https://www.etsy.com/listing/152250428/customizable-unicorn-horn-and-ears