jhollywooddesigns is taking a short break.
---
Sign in to be notified by email when the shop owner returns.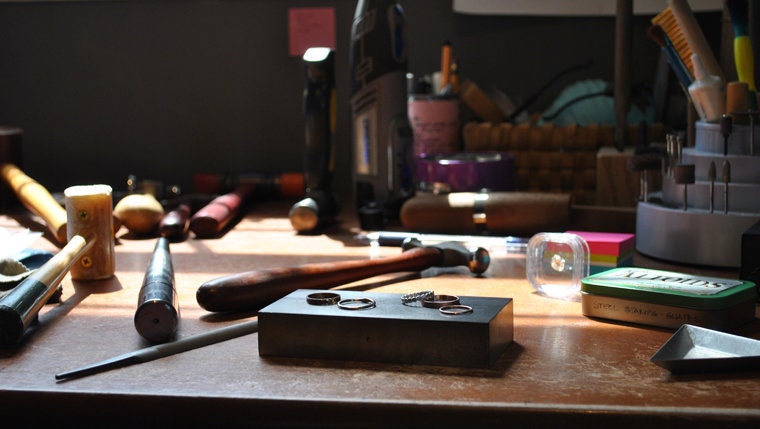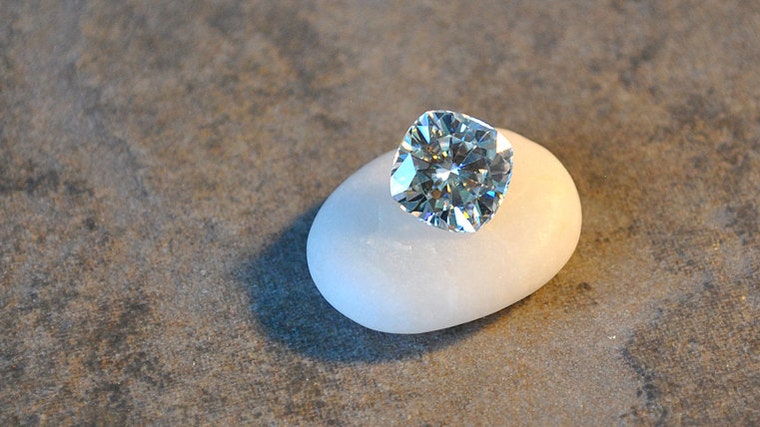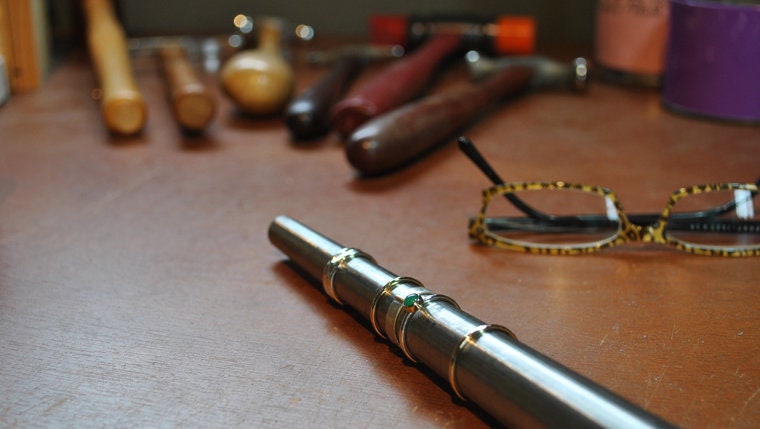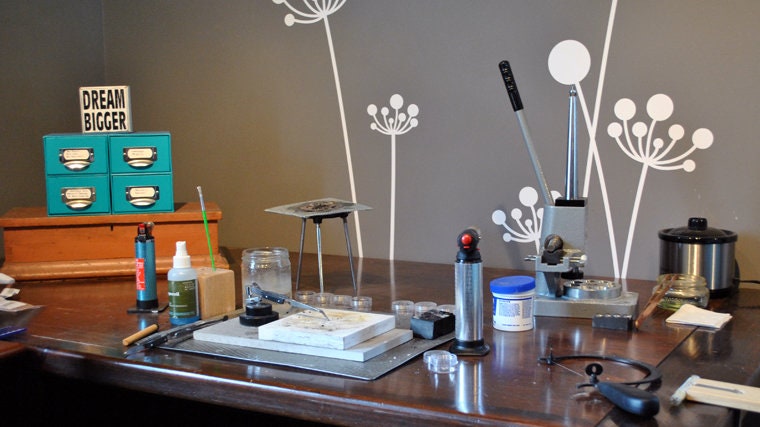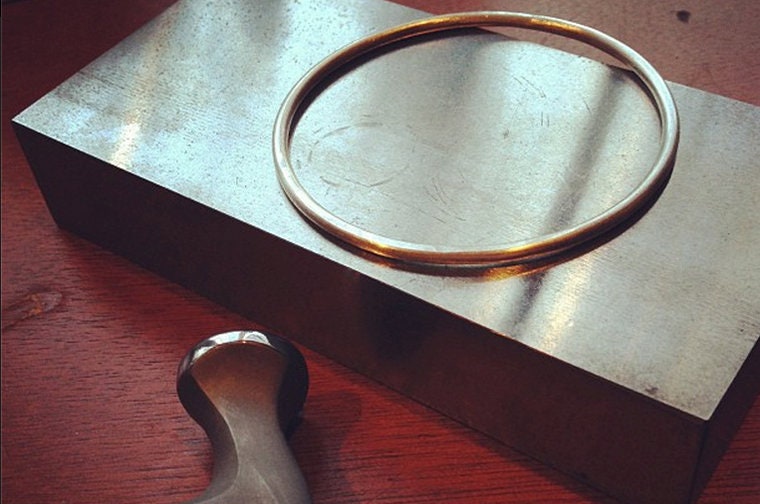 Fine Artisan Jewelry, Handcrafted by Jen Hollywood
Jeweler, Artist, Designer, Mom, Wife, Cook, Master of Avoiding Housework

My jewelry fetish began when I was young, and my style evolved as I got older (well, hello Tiffany's, so lovely to meet you…). After I left my full-time job to stay home with my baby girl in 2003, I took a jewelry class at a local bead store - and ended up fast friends with the owner. Then I bought some beads and sterling, then more beads, and more sterling. Fast forward a year or so, then I discovered metal stamping. As I wore my jewelry out and about, people started commenting on my work. I went back and took more classes, bought more stones, truck loads of sterling silver wire and sheet, 18 pairs of pliers, and took over our extra bedroom. I've been rockin' since 2006.

It's quite amazing to be a part of people's lives during such beautiful and treasured moments. Making custom wedding rings to be exchanged on their big day. Helping design the perfect engagement ring for him(or her) to get down on one knee.

I have two crazy kiddos and a wonderful husband who puts up with much hammering next door to his home office. We live near Philadelphia, Pennsylvania, in oh-so-exciting suburbia.
Jen Hollywood-Showell
owner, designer, Photographer
Hmm, a biography in 250 words or less? Let's see...
I love my job.
I love tools almost as much.
I greatly dislike math.
I hate getting rid of stuff. (cue level-headed husband)
Nothing makes me happier than a thank you note from an overjoyed customer.
Maya
Shipping Assistant, Professional Eye Roller
A.C.
Official Work Derailer, Chatty Cathy
Featured listings from jhollywooddesigns