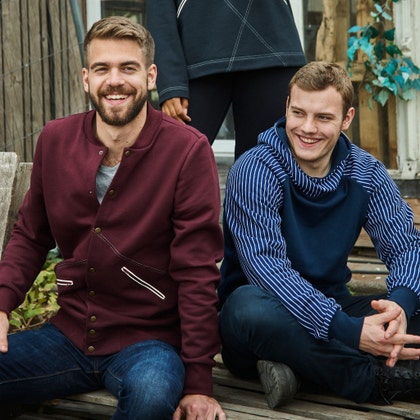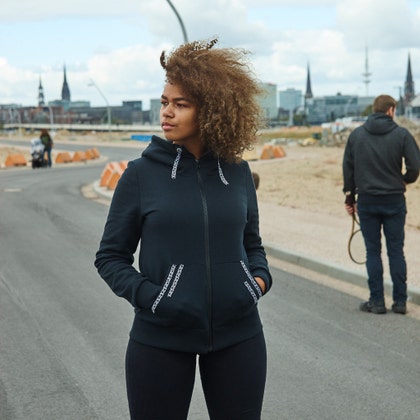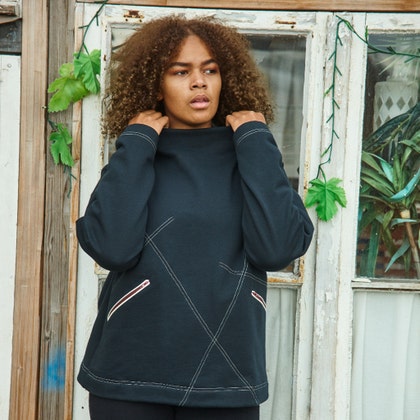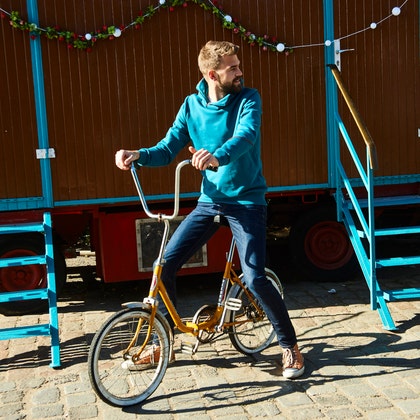 Announcement Welcome to kantasou.

Streetwear produced in Hamburg / St.Pauli.
We love it stylish and cozy.

Kantasou is completely produced in Hamburg, in our own studio. We mainly use sweatshirt fabrics from organic cotton. You can contact us and ask for your special wishes (eg extra long or other color combination) and we will do our best to realize it. Please ask it on before ordering.

Under www.kantasou.de you can read on our blog with the latest information.


Have fun browsing ...

You are of course welcome to our shop / studio to visit:

kantasou
Clemens-Schultz-Strasse 50
20359 Hamburg / St.Pauli
Announcement
Last updated on
Nov 19, 2018
Welcome to kantasou.

Streetwear produced in Hamburg / St.Pauli.
We love it stylish and cozy.

Kantasou is completely produced in Hamburg, in our own studio. We mainly use sweatshirt fabrics from organic cotton. You can contact us and ask for your special wishes (eg extra long or other color combination) and we will do our best to realize it. Please ask it on before ordering.

Under www.kantasou.de you can read on our blog with the latest information.


Have fun browsing ...

You are of course welcome to our shop / studio to visit:

kantasou
Clemens-Schultz-Strasse 50
20359 Hamburg / St.Pauli
Reviews
No reviews in the last year
Love the Hoody! So comfortable - a really great fabric like no other I've found online or in stores.

My wife loves it and I was happy with the speedy delivery! Thank you,

Erik

Passt bestens. Freue mich schon wieder auf die kalte Jahreszeit!
kantasou
Kantasou is unique streetwear for men and women made in Hamburg / St.Pauli. Brightly colored zippers, classic elements, diagonal seams and hidden pockets always make the pieces special, while remaining urban and wearable. Kantasou attaches great importance to fairness and sustainability, which is why we mainly work with certified fabric suppliers.
The creative mind behind kantasou is Kerstin Soumahoro, who founded the label in 2004 after studying fashion design. Since 2010, she has been working with her husband in the small shop on St. Pauli, where the manufactory is directly connected. Gladly special requests are made here.

The designer likes to be driven through life and collects impressions to be inspired for new pieces. The colorful environment of St.Pauli with its many different cultures and various trips to Africa do the rest.

Serenity and the enjoyment of every moment are part of her life and company philosophy. It should not always be faster, better, higher, wider but rather authentic and honest.
Shop members
Kerstin Soumahoro

Inhaber

The creative mind behind kantasou is me, who founded kantasou in 2004 directly after her fashion design studies in Hamburg, with the idea to make fair and sustainable street wear. Since 2010 I work in my shop on St.Pauli.
Shop policies
Last updated on
November 20, 2018
Content:
Part I: Terms and Conditions
Part II: Information on Consumer Right of Withdrawal

Part I - Terms and Conditions
§ 1 - Provider, inclusion of the GTC
(1) The supplier and contractual partner for the goods displayed in the Etsy shop "kantasou" is Kerstin Soumahoro, Clemens-Schultz-Str.50, 20359 Hamburg, Telephone 040/63652543, E-Mail post [! At] kantasou.de (im Following briefly "provider").

(2) These general terms and conditions are part of every contractual agreement between the supplier and the respective customer. Any conflicting terms and conditions of the customer will be contradicted.


§ 2 - product range and conclusion of contract
(1) The seller offers the items shown in his Etsy shop "kantasou" for sale. The color representation of the articles on the website may vary slightly depending on the Internet browser used and monitor settings of the customer; These deviations are technically never completely avoidable.

(2) Selection of goods, conclusion of contract and contract execution are in German.

(3) The customer selects the desired goods by placing them in the "shopping cart". If all desired goods are contained there, the orderer confirms this with the button "go to checkout". The following page titled "Please confirm your order" shows the purchaser a summary of all his submissions. The order request can be transmitted on this side over the button "pay now" to the provider; If the customer uses the service of Klarna ("Sofort.") for payment, the order is sent to the provider, if the customer clicks on the page "confirm transaction" on the button "Next". The purchaser has until the sending of his order request at any time the opportunity to correct his input by returning one or more order steps in the browser, or cancel the order altogether.

(4) For the article shown in his shop, the provider makes a binding offer. By sending the order via the button "Pay Now" the buyer accepts the purchase offer. The provider confirms the contract by e-mail (contract confirmation).

(5) The content of a concluded contract (contract text) is automatically stored by Etsy in the Etsy user accounts of the provider and the customer and can be viewed by the customer in his user account under "Purchases and Reviews" in the menu "You". After conclusion of the contract, the purchaser receives an additional e-mail from Etsy with the contract text. In addition, the provider stores the contract text itself, but makes it outside the Etsy portal not accessible.

(6) In the event of delivery obstacles or other circumstances that would prevent the fulfillment of the contract, the vendor informs the purchaser by e-mail.


§ 3 - Prices and Payment
(1) All product prices are total prices plus shipping costs. The charges include the statutory sales tax.

(2) The shipping costs are listed in the respective product description in the section "Shipping & Returns".

(3) The customer can pay by credit card (VISA, MasterCard, American Express). In addition, other payment methods may be available in the shopping cart, e.g. PayPal or Klarna ("Immediately").

(4) Purchaser payments may be made on behalf of the provider of Etsy Ireland UC, 66/67 Great Strand Street, Dublin 1, Ireland, or, if paying in US Dollars or Canadian Dollars, Etsy Inc., 117 Adams Street, Brooklyn, NY, USA (hereafter "Etsy"). In this case, Etsy forwards the amount paid to the provider.

(5) The supplier retains ownership of the delivered goods until the buyer has paid in full their purchase price.

(6) In the case of deliveries to countries outside the European Union, customs duties and import sales tax may be incurred, which must be paid by the customer upon receipt of the shipment to the customs authority. These fees are in addition to the purchase price and shipping costs and are not influenced by the provider.


§ 4 - Right of withdrawal
(1) A purchaser who buys as a consumer is entitled to a right of revocation according to the legal conditions.

(2) A consumer is any natural person who concludes a legal transaction for purposes which are predominantly neither commercial nor self-employed.

(3) A consumer with permanent residence outside Germany shall also be granted a right of revocation in accordance with the above paragraphs if the national law of the consumer does not provide for a right of revocation or if the revocation is linked to a shorter period or to a stricter form than regulated here.


§ 5 - Warranty (Liability for defects)
There are warranty claims of the customer (also called warranty rights) in accordance with the statutory provisions.


§ 6 - Out-of-court settlement of disputes
(1) For the out-of-court settlement of disputes arising from a distance contract with a consumer, the EU Commission provides an online platform at ec.europa.eu/consumers/odr (OS platform).

(2) The provider is willing to participate in an out-of-court consumer dispute resolution procedure.


§ 7 - Final provisions
(1) The law of the Federal Republic of Germany applies excluding the UN sales law. However, German consumers do not apply to consumers with permanent residence abroad insofar as the national law of the consumer contains provisions from which the consumer can not derogate from the contract.

(2) Should individual provisions of these general terms and conditions prove to be ineffective or impracticable, this shall not affect the validity of the remaining provisions.
Accepted payment methods
Accepts Etsy Gift Cards and Etsy Credits
Returns and exchanges
I gladly accept returns, exchanges, and cancellations
Contact me within:
14 days of delivery
Ship items back within:
30 days of delivery
Request a cancellation within:
2 days of purchase
The following items can't be returned or exchanged
Because of the nature of these items, unless they arrive damaged or defective, I can't accept returns for:
Custom or personalized orders
Questions about your order?
Please if you have any problems with your order.
Returns and exchange details
Conditions
Withdrawal
You have the right to cancel within fourteen days without giving any reason this contract. The withdrawal period is fourteen days from the date on which you have taken, or a representative of your third party who is not the carrier, possession of the goods or has.
To exercise your right of cancellation, you must contact us (zinc kerstin, Clemens-Schultz-Str.50, 20359 Hamburg, Phone 040/63652543, e-mail post [!at] kantasou.de) by means of a clear explanation (eg, consigned by post letter, fax or e-mail), inform them of your decision to withdraw from this contract. You can sure use the attached model withdrawal form which is not mandatory, however.
In order to observe the revocation period it is sufficient for you to send the message about the right of withdrawal before the withdrawal deadline.
Effects of withdrawal
If you withdraw from this contract, we give you all the payments that we have received from you, including delivery costs (with the exception of the additional costs arising from the fact that you have chosen a type of delivery other than that offered by us expensive type of standard delivery have), and must be repaid immediately at the latest within fourteen days from the date on which the notice is received through your cancellation of this contract with us. For this repayment, we use the same method of payment that you used for the initial transaction, unless you explicitly agreed otherwise; in any case you will be charged fees for this repayment.
We may withhold the reimbursement until we have received the goods back or until you have demonstrated that you have returned the goods, whichever is the earlier.
You have the goods promptly and in any event not later than fourteen days from the date on which you notify us of the cancellation of this contract. Kantasou to us or to shop, Clemens-Schultz-Str 50, 20359 Hamburg returned or transferred. The deadline is met if you send back the goods before the period of fourteen days.
You bear the direct cost of returning the goods.
You only need to pay for any diminished value of the goods, if the deterioration in value is due to a not necessary to ascertain the nature, characteristics and functioning of the goods dealing with them.
________________________________________

Exceptions to the Right of withdrawal
The right does not apply to contracts for the supply of goods which are not prefabricated and for their production of an individual choice or decision by the consumer is important or which are clearly tailored to persönlichen pursuits, the consumer.
Payment
See AGB prices and payment
Shipping
Delivery time in Germany: 3 - 21 days after payment
Europe: 3 - 25 days after payment
All the rest: 3 - 30 days after payment
Additional policies and FAQs
Deliveries to non-EU countries may incur duties and import taxes in addition to the purchase price.
Privacy
Datenschutzerklärung
(1) Nachstehend informieren wir Sie über Art, Umfang und Zweck der Verarbeitung Ihrer personenbezogenen Daten bei der Nutzung unseres Etsy-Shops. Personenbezogene Daten sind alle Informationen, die sich auf eine identifizierte oder identifizierbare natürliche Person beziehen.
(2) Verantwortlicher im Sinne der EU-Datenschutzgrundverordnung (DSGVO) ist diejenige natürliche oder juristische Person, die allein oder gemeinsam mit anderen über die Zwecke und Mittel der Verarbeitung von personenbezogenen Daten entscheidet. Für personenbezogene Daten, die der Anbieter dieses Etsy-Shops verarbeitet, ist Verantwortlicher im Sinne der DSGVO: Kerstin Soumahoro, Clemens-Schultz-Str.50, 20359 Hamburg, Telefon 040/63652543, E-Mail post [!at] kantasou.de (im Folgenden "wir"). Im Übrigen gilt ergänzend die Datenschutzrichtlinie von Etsy (Etsy Ireland UC, 66/67 Great Strand Street, Dublin 1, Irland), abrufbar unter
www.etsy.com/de/legal/privacy
.
(3) Wenn Sie über Etsy einen Vertrag mit uns abschließen, übermittelt Etsy uns Ihren Etsy-Nutzernamen (wenn Sie nicht als "Gast" kaufen), Ihren Namen und die Rechnungsadresse, wie sie in Ihrem Etsy-Nutzerkonto hinterlegt sind bzw. Sie sie im Zuge des Vertragsschlusses angegeben haben. Soweit Sie im Rahmen Ihrer Bestellung weitere Daten angeben (z.B. eine abweichende Lieferadresse oder eine Telefonnummer), werden auch diese an uns übermittelt.
(4) Wir verarbeiten die in Absatz 3 genannten Daten elektronisch zur ordnungsgemäßen Vertragserfüllung, insbesondere für die Lieferung, die Rechnungsstellung, die Verbuchung von Zahlungen und die Bearbeitung von Retouren und Reklamationen. Diese Datenverarbeitung erfolgt auf Grundlage von Artikel 6 Absatz 1 Buchstabe b DSGVO. Wir halten diese Daten gespeichert, bis alle gegenseitigen Ansprüche aus dem jeweiligen Vertragsverhältnis mit Ihnen vollständig erledigt und die handels- und steuerrechtlichen Aufbewahrungsfristen abgelaufen sind, denen wir unterliegen.
(5) Für einen Vertragsschluss zwischen Ihnen und uns ist es erforderlich, dass wir Ihren Namen und eine Lieferadresse erhalten. Die Erforderlichkeit der Bereitstellung dieser Daten ergibt sich unter anderem aus den Geschäftsbedingungen von Etsy sowie aus gesetzlichen Vorschriften (etwa § 312i Abs. 1 Ziffer 3 BGB, § 14 Abs. 4 UStG). Ohne Bereitstellung dieser Daten können Sie mit uns daher keinen Vertrag schließen.
(6) Soweit wir Ihnen aufgrund des Kaufvertrags physische Waren übersenden, übermitteln wir Ihren Namen und Ihre Versandanschrift ggf. an die Deutsche Post (Deutsche Post AG, 53113 Bonn) oder DHL (DHL Paket GmbH, 53113 Bonn) als Versanddienstleister, und zwar zum Zwecke der Zustellung der Sendung an Sie und ggf. der Retour Ihrer Sendung an uns auf Grundlage von Artikel 6 Absatz 1 Buchstabe b DSGVO.
(7) Für die Bezahlung eines Einkaufs erhebt und verarbeitet der von Ihnen gewählte Zahlungsdienstleister in Ihrem Auftrag Ihren Namen, Ihre Karten- oder Kontonummer und/oder weitere Daten, die für die jeweilige Zahlungsmethode erforderlich sind. Es gelten insoweit die Datenschutzbestimmungen des gewählten Zahlungsdienstleisters, und, wenn Empfänger der Zahlung Etsy ist, die Datenschutzrichtlinie von Etsy.
(8) Wenn Sie uns eine Nachricht über "Frage stellen", "Frage eine Spezialanfertigung an" oder über eine ähnliche Funktion auf der Etsy-Plattform schicken, übermittelt uns Etsy Ihren Etsy-Nutzernamen, bzw., wenn Sie keinen Etsy-Nutzernamen haben, eine sonstige Absenderidentifikation zusammen mit Ihrer Nachricht (Rechtsgrundlage: Artikel 6 Absatz 1 Buchstabe a DSGVO). Wenn Sie uns eine Nachricht per E-Mail schicken, speichern wir Ihre Nachricht mit den Absenderdaten (Name, E-Mail-Adresse), um sie zu beantworten und auch auf eventuelle spätere Folgefragen von Ihnen reagieren zu können (Rechtsgrundlage: Artikel 6 Absatz 1 Buchstabe f DSGVO). Für den Empfang, die Speicherung und den Versand von E-Mails nutzen wir einen E-Mail-Anbieter, der für uns als Auftragsverarbeiter im Einklang mit Artikel 28 DSGVO tätig wird. Wir löschen die mit Ihrer Nachricht erhobenen Daten spätestens sechs Monate nach der letzten mit Ihnen geführten Kommunikation zu Ihrem Anliegen, vorbehaltlich der Reglung im folgenden Absatz.
(9) Wenn Sie uns eine rechtlich relevante Erklärung zum Vertragsverhältnis übermitteln (z.B. einen Widerruf oder eine Reklamation), ist Rechtsgrundlage für die Verarbeitung, unabhängig vom Übermittlungsweg, auch Artikel 6 Absatz 1 Buchstabe b DSGVO. In einem solchen Fall löschen wir die mit Ihrer Erklärung zusammenhängenden Daten, sobald alle wechselseitigen Ansprüche aus dem Vertragsverhältnis endgültig erledigt und die handels- und steuerrechtlichen Aufbewahrungsfristen abgelaufen sind.
(10) Auf den Seiten von Etsy können Social-Media-Buttons eingeblendet sein; sie sind an den Logos der Social-Media-Plattformen (im Folgenden "Plattformen") zu erkennen (Facebook: blaues "f", Pinterest: rotes "p", Twitter: blaue Vogel-Silhouette). Es handelt sich dabei um Links zu den jeweiligen Plattformen mit Sitz in den USA. Ein Klick auf einen solchen Link ruft die Internetseite der jeweiligen Plattform auf, wobei die IP-Adresse des aufrufenden Endgeräts sowie die Adresse der Seite, von der aus verlinkt wird ("Referrer"), an die aufgerufene Plattform in die USA übermittelt werden. Von uns selbst werden im Zusammenhang mit den Social-Media-Buttons jedoch keine Daten erhoben oder verarbeitet.
(11) Wir verzichten auf eine automatisierte Entscheidungsfindung und auf Profiling.
(12) Bezüglich der personenbezogenen Daten, die wir über Sie verarbeiten, stehen Ihnen die folgenden Rechte zu:
a) Sie haben das Recht, von uns eine Bestätigung darüber zu verlangen, ob wir Sie betreffende personenbezogene Daten verarbeiten. Ist dies der Fall, so teilen wir Ihnen die über Sie gespeicherten personenbezogenen Daten und die weiteren Informationen gemäß Artikel 15 Abs. 1 u. 2 DSGVO mit.
b) Sie haben das Recht, Sie betreffende unrichtige personenbezogene Daten unverzüglich berichtigen zu lassen. Unter Berücksichtigung der Zwecke der Verarbeitung haben Sie auch das Recht, die Vervollständigung unvollständiger personenbezogener Daten – auch mittels einer ergänzenden Erklärung – zu verlangen.
c) Sie können von uns die unverzügliche Löschung der Sie betreffenden personenbezogenen Daten unter den Voraussetzungen von Artikel 17 Absatz 1 DSGVO verlangen, soweit deren Verarbeitung nicht gemäß Artikel 17 Absatz 3 DSGVO erforderlich ist.
d) Sie können von uns die Einschränkung der Verarbeitung Ihrer Daten verlangen, wenn eine der Voraussetzungen von Artikel 18 Absatz 1 DSGVO vorliegt. Sie können die Einschränkung insbesondere anstelle einer Löschung verlangen.
e) Wir werden jede Berichtigung oder Löschung Ihrer personenbezogenen Daten und eine Einschränkung der Verarbeitung allen Empfängern mitteilen, denen wir Sie betreffende personenbezogene Daten offengelegt haben, es sei denn, dies erweist sich als unmöglich oder ist mit einem unverhältnismäßigen Aufwand verbunden. Wir werden Sie zudem über diese Empfänger unterrichten, wenn Sie dies verlangen.
f) Sie haben das Recht, die personenbezogenen Daten, die Sie uns bereitgestellt haben, in einem strukturierten, gängigen und maschinenlesbaren Format zu erhalten, und können verlangen, dass wir diese Daten einem anderen Verantwortlichen ohne Behinderung übermitteln, soweit dies technisch möglich ist.
g) Soweit eine Datenverarbeitung auf Ihrer Einwilligung beruht, haben Sie das Recht, Ihre Einwilligung jederzeit zu widerrufen. Durch den Widerruf der Einwilligung wird die Rechtmäßigkeit der Datenverarbeitung, die bis zu Ihrem Widerruf erfolgt ist, nicht berührt.
(13) WIDERSPRUCHSRECHT: AUS GRÜNDEN, DIE SICH AUS IHRER BESONDEREN SITUATION ERGEBEN, KÖNNEN SIE JEDERZEIT DER VERARBEITUNG DER SIE BETREFFENDEN PERSONENBEZOGENEN DATEN WIDERSPRECHEN; dieses Widerspruchsrecht besteht in Bezug auf diejenige Datenverarbeitung, die auf Grundlage von Artikel 6 Absatz 1 Buchstabe f DSGVO zur Wahrung berechtigter Interessen unsererseits oder eines Dritten erfolgt, sofern nicht Ihre Interessen oder Grundrechte und Grundfreiheiten, die den Schutz personenbezogener Daten erfordern, überwiegen.
Wenn Sie Ihr Widerspruchsrecht ausüben, werden wir die betreffenden Daten nicht mehr verarbeiten, es sei denn, dass wir zwingende schutzwürdige Gründe für die Verarbeitung nachweisen können, die die Interessen, Rechte und Freiheiten von Ihnen überwiegen, oder dass die Verarbeitung der Geltendmachung, Ausübung oder Verteidigung von Rechtsansprüchen dient.
(14) FÜR DEN FALL, DASS WIR PERSONENBEZOGENE DATEN FÜR DIE DIREKTWERBUNG (Z.B. NEWSLETTER) VERARBEITEN, KÖNNEN SIE JEDERZEIT WIDERSPRUCH GEGEN DIE VERARBEITUNG DER SIE BETREFFENDEN PERSONENBEZOGENEN DATEN ZUM ZWECKE DERARTIGER WERBUNG EINLEGEN MIT DER FOLGE, DASS WIR IHRE DATEN FÜR DIESE ZWECKE NICHT MEHR VERARBEITEN WERDEN.
(15) Wenn Sie der Ansicht sind, dass die Verarbeitung Ihrer personenbezogenen Daten gegen die DSGVO verstößt, können Sie Beschwerde einlegen bei einer Aufsichtsbehörde, insbesondere in dem Mitgliedstaat Ihres Aufenthaltsorts, Ihres Arbeitsplatzes oder des Orts des mutmaßlichen Verstoßes. Das schließt anderweitige behördliche oder gerichtliche Rechtsbehelfe nicht aus.
See this Seller Handbook article for a sample privacy policy you can customize for your shop.