Announcement Karch Creations Handmade Boutique FREE GIFT ON ALL ORDERS $30.00+
●▬▬▬▬▬▬▬▬▬▬▬▬●♥●▬▬▬▬▬▬▬▬▬▬▬▬●

W E L C O M E S U M M E R

T H A N K S F O R S H O P P I N G H A N D M A D E





F A C E B O O K
www.facebook.com/karchcreations609
www.facebook.com/karchcreations



F O L L O W U S O N I N S T A G R A M
www.instagram.com/karchcreations
We are always posting products in the making, new products, monthly giveaways coupon codes and sales.

Please remember to visit the shop policies section before purchase.

●▬▬▬▬▬▬▬▬▬▬▬▬●♥●▬▬▬▬▬▬▬▬▬▬▬▬●
Announcement
Last updated on
Apr 20, 2017
Karch Creations Handmade Boutique FREE GIFT ON ALL ORDERS $30.00+
●▬▬▬▬▬▬▬▬▬▬▬▬●♥●▬▬▬▬▬▬▬▬▬▬▬▬●

W E L C O M E S U M M E R

T H A N K S F O R S H O P P I N G H A N D M A D E





F A C E B O O K
www.facebook.com/karchcreations609
www.facebook.com/karchcreations



F O L L O W U S O N I N S T A G R A M
www.instagram.com/karchcreations
We are always posting products in the making, new products, monthly giveaways coupon codes and sales.

Please remember to visit the shop policies section before purchase.

●▬▬▬▬▬▬▬▬▬▬▬▬●♥●▬▬▬▬▬▬▬▬▬▬▬▬● No items listed at this time
Reviews

Beautiful earrings. Thank you for helping me get the quantity I needed.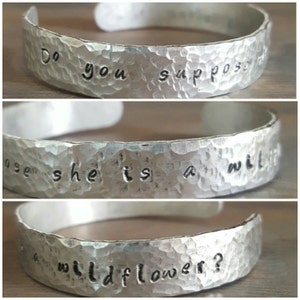 Obsessed with this! It is light weight, and sizes down really small to fit my tiny wrists perfectly! It's perfect for everyday wear, which is exactly what I needed! Thank you for making this custom for me!

Really pretty! Arrived quickly. Thank you!
About
You rock for shopping handmade!
We opened out etsy shop October 20th 2014
We mainly sell in local stores and craft events, we have many pieces that are not posted on etsy. If you are interested in something special please message us and we can create a custom listing for you !

Stay updated:

Instagram: @karchcreations

Facebook: facebook.com/karchcreations
facebook.com/karchcreations609
!

The reason I have started creating jewelry is; I always watched my mother when I was younger and she has truly inspired me to follow my dreams.

I'm just a girl trying to share her dreams and creations with the world!
Shop members
Brittany Karch

Owner

Hi I'm Brittany! Ever since I was a young girl I had a passion to make jewelry. I grew up always watching my mother, she is my inspiration.
Shop policies
Last updated on
January 6, 2017
✿ K A R C H C R E A T I O N S ✿
●▬▬▬▬▬▬▬▬▬▬▬▬●♥●▬▬▬▬▬▬▬▬▬▬▬▬●
✿ S U P P O R T H A N D M A D E ✿
Accepted payment methods
Payment
✿ C R E D I T C A R D S ✿
●▬▬▬▬▬▬▬▬▬▬▬▬●♥●▬▬▬▬▬▬▬▬▬▬▬▬●


✿ D E B I T C A R D S ✿

●▬▬▬▬▬▬▬▬▬▬▬▬●♥●▬▬▬▬▬▬▬▬▬▬▬▬●


✿ P A Y P A L ✿
Shipping
All of our products are handcrafted, we ship orders out Wednesday Mornings, we do not ship on the weekends. We personally drop off all orders off at the post office to make sure that they arrive there safely. We try to get all orders out as quickly as possible.
●▬▬▬▬▬▬▬▬▬▬▬▬●♥●▬▬▬▬▬▬▬▬▬▬▬▬●

Please double check your shipping address for the order, if shipping to a different place please contact us as soon as possible.

●▬▬▬▬▬▬▬▬▬▬▬▬●♥●▬▬▬▬▬▬▬▬▬▬▬▬●

Shipping:
All orders will be shipped via USPS via First Class Mail, unless otherwise arranged with buyer.. Shipping times for US is 5-7 days. Each shipment automatically receives a tracking number.

Once the package is accepted by the USPS, it becomes the sole responsibility of the USPS. If issues arise with the shipping/delivery of your package, please contact the USPS (or your local Post Office) with the tracking information I provided, and they can help you proceed from there. I can not be held responsible for lost items once USPS has checked them in.

●▬▬▬▬▬▬▬▬▬▬▬▬●♥●▬▬▬▬▬▬▬▬▬▬▬▬●


✿ K A R C H C R E A T I O N S ✿
Refunds and Exchanges
If there is a problem please contact us
as soon as you receive your product. ●▬▬▬▬▬▬▬▬▬▬▬▬●♥●▬▬▬▬▬▬▬▬▬▬▬▬●

THE FOLLOWING ITEMS CAN'T BE RETURNED
Because of the nature of these items, unless they arrive damaged or defective (for which I will need you to provide a photo), day of delivery.
I can't accept returns for:
-Custom or personalized orders
-Earrings can not be returned due to hygienic reasons.

CONDITIONS OF RETURN
-Buyers are responsible for return shipping costs.
-Return shipping must include tracking.
-If the item is not returned in its original unused condition, the buyer is responsible for any loss in value.
-30% restocking fee will be deducted from the items cost once we receive item we will refund you the amount.
-please read item description of item before purchasing we can not be at fault for purchasing wrong item, size or color.
Additional policies and FAQs
Materials

●▬▬▬▬▬▬▬▬▬▬▬▬●♥●▬▬▬▬▬▬▬▬▬▬▬▬●


✿ B A N G L E S ✿
Made with bracelets are made with silver plating over iron wire.
inner size is about 65mm. gauge is about 1.5mm.
✿A D J U S T A B L E✿

Child sized bangles available upon request

●▬▬▬▬▬▬▬▬▬▬▬▬●♥●▬▬▬▬▬▬▬▬▬▬▬▬●

✿ H A I R B O W S A N D H E A D B A N D S ✿
Most are centered with a bottle cap or a flatened bottlecap

●▬▬▬▬▬▬▬▬▬▬▬▬●♥●▬▬▬▬▬▬▬▬▬▬▬▬●


✿ E A R R I N G S ✿
●▬▬▬▬▬▬▬▬▬▬▬▬●♥●▬▬▬▬▬▬▬▬▬▬▬▬●
Material :Brass or Stainless Steel

Bezel Setting- 8mm 10mm 12mm
Bezel Depth : 1mm
Lead, Nickel, and Toxin Free.
Safe for most sensitive ears.
Color Choices:
- Shiny Silver

Druzy: I work primarily with faux druzy. When I make listings I will try to say "chunky" if the druzy I'm using will raise out of the earring setting. Chunky means that the druzy is more jagged and uneven. This makes for a really beautiful, original piece. I also work with druzy that is "flat" meaning it has a more rounded surface. Both types are gorgeous in their own way. I wanted to make sure I clarified that enough for my buyers. Also note that no druzy will be exactly alike, so please account for variations. It's like having your own unique item.

●▬▬▬▬▬▬▬▬▬▬▬▬●♥●▬▬▬▬▬▬▬▬▬▬▬▬●

J E W E L R Y C A R E

To best take care of your jewelry, please keep away from water, perfume, and any other products. Take off jewelry before showering or swimming. Due to the nature of my pieces, please handle with care and store when not in use. After each wear, gently wipe jewelry with a cloth to remove any natural oils and or makeup that will cause jewelry to tarnish. I am not responsible for broken items and normal wear and tear damages.


●▬▬▬▬▬▬▬▬▬▬▬▬●♥●▬▬▬▬▬▬▬▬▬▬▬▬●

Questions or Concerns?
Don't hesitate to contact us.
Via Etsy
E M A I L: Karchcreations@ aol.com
I N S T A G R A M: @karchcreations
facebook.com/karchcreations