Announcement ******ALWAYS FREE SHIPPING on all HIP-E-DIP-E Krazkat Kreations.******

Welcome to Krazkat Kreations! We like to thank all our customers and our new customers to be! :-) New items will be added soon as possible, any requests please do not hesitate to convo us.
Always Something New, Unique or Vintage - Take A Look You Will Like What You See••••• Handmade & Custom Rosaries - Taking Orders for 2017 Summer & Fall Weddings - I welcome custom orders for Bridal Necklaces, Earrings and Bracelets- Please Convo Me
~ Peace - Kathy
****** Check out our store for specially selected items with FREE SHIPPING ******

••••• Home of the Unique Bad Penny Series & the Peaceful Retreat of the Hip-E-Dip-E Series of Luv Beads, Earrings and Bracelets•••••• FREE Shipping & Deals on many items ••••• Now Shipping to Canada!** ••••••

Welcome to Krazkat Kreations, at kathystuffnmore at etsy.com. Home of Klassic & Unique Krazkat! All my jewelry creations are lovingly Handcrafted by myself and some are other creations of my dear friend Trish. Many are one of a kinds and are never ever to be duplicated! Thus ensuring your selection is Klassic & Unique.

My work consists of beads (semi-precious stones, glass, crystals) and vintage components, I love making new & unique pieces from old discarded or forgotten pieces whenever possible. The possibilities are as endless as my imagination, thus the variety of styles! :-)

Enjoy browsing my modest & eclectic collection of earrings, necklaces and necklace sets which contains the Hip-E-Dip-E Collection, S.O.A. Goth Biker Babe Series, Mystically Bewitching Collection to name a few.

Enjoy the possibilities!

Soon to come more bracelets, ID lanyards, rosaries & vintage collectibles.

Please convo me for any special orders, reserves or any question regarding my work. Thank you,
~ Kathy

*FREE Shipping on Select Jewelry Items ONLY - please see individual descriptions
** Canadian Shipping on Most Items - please see individual items

Please Visit my Facebook Page and Like it, Thanks!
http://www.facebook.com/pages/Krazkat-Kreations/230733320271226?sk=app_169505045786

Kudos from Happy Customers:

vonstermommy:
There was obviously meticulous time taken to create such a pretty, unique, soft, conversation starter necklace. Shipping was super quick - thank you!

peacefulways:
Gorgeous bracelets - fast shipping - kind seller - talented artist. What more could a person ask for? Thank you so much for working on this custom order for me.

Lori:
Hi Kathleen---Want to let you know how much I loved loved loved your jewelry!! I have taken the two necklaces, hooked them together and have wound them around my wrist. Works wonderfully, and just like I intended. If you are ever interested and can, I would be ready to snap up any other colors and arrangements I like in your "love bead" necklaces. Thanks so much. Lori

Christina:
Dear Kathy, The earrings are perfect....so dainty and feminine....the selection of clip-style earrings is wonderful on etsy....I was never able to maintain pierced ears because of allergies to metals. Thank you so much,,,now my ears have more of a choice. I look forward to buying from u again...Happy New Year
Announcement
Last updated on
Jun 2, 2017
******ALWAYS FREE SHIPPING on all HIP-E-DIP-E Krazkat Kreations.******

Welcome to Krazkat Kreations! We like to thank all our customers and our new customers to be! :-) New items will be added soon as possible, any requests please do not hesitate to convo us.
Always Something New, Unique or Vintage - Take A Look You Will Like What You See••••• Handmade & Custom Rosaries - Taking Orders for 2017 Summer & Fall Weddings - I welcome custom orders for Bridal Necklaces, Earrings and Bracelets- Please Convo Me
~ Peace - Kathy
****** Check out our store for specially selected items with FREE SHIPPING ******

••••• Home of the Unique Bad Penny Series & the Peaceful Retreat of the Hip-E-Dip-E Series of Luv Beads, Earrings and Bracelets•••••• FREE Shipping & Deals on many items ••••• Now Shipping to Canada!** ••••••

Welcome to Krazkat Kreations, at kathystuffnmore at etsy.com. Home of Klassic & Unique Krazkat! All my jewelry creations are lovingly Handcrafted by myself and some are other creations of my dear friend Trish. Many are one of a kinds and are never ever to be duplicated! Thus ensuring your selection is Klassic & Unique.

My work consists of beads (semi-precious stones, glass, crystals) and vintage components, I love making new & unique pieces from old discarded or forgotten pieces whenever possible. The possibilities are as endless as my imagination, thus the variety of styles! :-)

Enjoy browsing my modest & eclectic collection of earrings, necklaces and necklace sets which contains the Hip-E-Dip-E Collection, S.O.A. Goth Biker Babe Series, Mystically Bewitching Collection to name a few.

Enjoy the possibilities!

Soon to come more bracelets, ID lanyards, rosaries & vintage collectibles.

Please convo me for any special orders, reserves or any question regarding my work. Thank you,
~ Kathy

*FREE Shipping on Select Jewelry Items ONLY - please see individual descriptions
** Canadian Shipping on Most Items - please see individual items

Please Visit my Facebook Page and Like it, Thanks!
http://www.facebook.com/pages/Krazkat-Kreations/230733320271226?sk=app_169505045786

Kudos from Happy Customers:

vonstermommy:
There was obviously meticulous time taken to create such a pretty, unique, soft, conversation starter necklace. Shipping was super quick - thank you!

peacefulways:
Gorgeous bracelets - fast shipping - kind seller - talented artist. What more could a person ask for? Thank you so much for working on this custom order for me.

Lori:
Hi Kathleen---Want to let you know how much I loved loved loved your jewelry!! I have taken the two necklaces, hooked them together and have wound them around my wrist. Works wonderfully, and just like I intended. If you are ever interested and can, I would be ready to snap up any other colors and arrangements I like in your "love bead" necklaces. Thanks so much. Lori

Christina:
Dear Kathy, The earrings are perfect....so dainty and feminine....the selection of clip-style earrings is wonderful on etsy....I was never able to maintain pierced ears because of allergies to metals. Thank you so much,,,now my ears have more of a choice. I look forward to buying from u again...Happy New Year No items listed at this time
Reviews
No reviews in the last year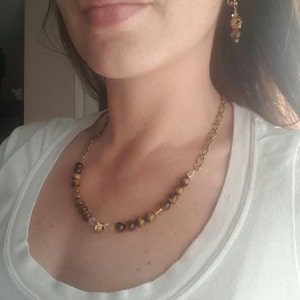 I bought this set for my best friend as a surprise gift for her birthday. She was so excited and fell in love with them right away. Kathleen was amazing, she kept in contact with me to make sure I received the order ASAP. I will definitely be ordering again!

Lovely! Perfect addition to my other china pieces.
About
Krazkat Kreations - Kustom • Unique
First of all Krazkat came from my personalized license plates I had years ago, my brother called me Kat and thought I drove crazy. ;-p Really, I am a excellent driver he is just very critical of other folks driving. ;-) A co-worker from my old job at a newspaper always called me Krazkat, because of those plates and the fact she knew so many Kathys, she had my ID in her cell phone as Krazkat. Thus, I named my jewelry creations... Krazkat Kreations.

It was back in 2004 Krazkat Kreations slowly came into existence, when my hubby and I got engaged and we planned a Medieval Celtic Theme Wedding. The mass marketed stuff out there, did nothing for me. Yuck... ;-) So, I had our wedding clothes made by a professional seamstress and all our wedding items were made by myself or us: invitations, favors, floral bouquets, hall decor and table centerpieces. We did it all for our October 2005 wedding.
It was then a few months before our wedding I took my first stab at beading with help from my husband-to-be (he did some craft shows years ago). He assisted me in making my wedding headpiece, because I had never beaded before or knew how to handle wire or tools! (See our photo)

So when I discovered Etsy in 2010, I thought WOW finally someone with a great idea, bringing the internet and artistic people like myself together!
I still had beads left from my wedding and had purchased some in hopes of beading. So all I needed was findings and ideas. The ideas came from seeing what was "out there" that folks liked, what was hot and what is classic. Researching, reading, observing and then sketching ideas, just plain creativity. Plus lots of encouragement from my dear hubby, Larry.
Of course Inspiration too, like the time I saw this wonderful butterfly/moth one summer's day... brown, orange with blue spots... I went inside and made a pair of earrings for myself with those color beads and crystals along with pewter butterfly charms. Sometimes it is the little things, that spark the creative flame!

I get a ton of inspiration from vintage jewels, seeing them at flea markets, Goodwills and the beauties my dear Mom left me. Some I sell in their original state here, some I take apart and use in new & wonderful pieces.

I am a casual seller here, now that I acquired a full-time job after being unemployed for 2.5 years. I have a bin full of Kreations to photograph and get up here, it will take time. But wonderful things happen to those who wait. I know this to be true for I found my loving hubby and married him when I was 44 yrs old. ;-)

Please enjoy my shop and remember I do custom work too! Just convo me and we together can Kreate something Kustom & Unique - Krazkat
Shop members
Kathleen Ann

Owner, Designer

All in all I am pretty artistic, I can paint, draw, crochet, floral arrange & sew and now I bead. I call Central New Jersey home with my husband Larry (New Yorker in Exile), our 6 funny & loving cats and wonderful friends.

Trish

Designer

My dear friend Trish. A Creative, Free Spirited Shore Sister! Several of the Shore themed jewels are created by Trish.
Shop policies
Last updated on
April 30, 2016
Always been told I am very talented, so I my love of jewelry has crossed over into making my very own. It started with making my own wedding headpiece, an semi elaborate crown to fit my Celtic Medieval Wedding theme! The ideas were always "there" but I did not get into making more pieces till my un-welcomed layoff from my job of 14 years. Thus, the creativity sparked and so Krazkat Kreations was ignited!

I am blessed to have a wonderful friend and co-creator in my Shop along with creative input from my husband. The Kreativity is Endless!

Please look and enjoy all I have to offer and perhaps you will find that "purrfect" piece!

••••••••••••••••••••••Disclaimer for Vintage Components & What Not••••••••••••••••••••••••••
Vintage components are AS IS, being they are used items and may have worn finishes. The crystals used in my creations may have slightly worn AB finishes, but still sparkle brightly. I do not use cracked or chipped crystals, I would not wear anything that is chipped or cracked and do not expect my customers to.
Be rest assured all vintage components I use are scrubbed clean when they come into my possession. If there is a tiny chip in a crystal the finished piece will be priced accordingly and it will be stated in the item's description.

I cannot be held responsible for any allergic reactions you may have to any components I use in my creations. I have very sensitive skin and had no problems with base metals or any of metals used in my creations. But everyone is unique, thus if you are hyper sensitive to base metal ear wires I can change out the ear wires for Sterling Silver ear wires. Not a problem, but the item's cost will increase slightly. Please convo me first before purchasing if you need the wires changed.

If I use sterling silver in a creation, it will be stated so in the item's description. Other wise I use base metals with various finishes, pewter findings and charms & primarily surgical steel wires (earrings). Anything I use will be stated so in the item's description.
Accepted payment methods
Accepts Etsy Gift Cards and Etsy Credits
Payment
PayPal payments only. Payment due at time of purchase.

•••••••••••••••••••••••••••CREDIT AND DEBIT CARD CUSTOMERS••••••••••••••••••••••••••••
You do not need a PayPal account to pay for your items through PayPal. Choose the PayPal option during checkout. After you submit your order, click the "pay now" button. Scroll down and you will see the option to pay with a credit or debit card.

•••••••••••••••••••••••••••••••••••••••••Cancellation of Order•••••••••••••••••••••••••••••••••••••••••
Please convo me first before canceling. If you must cancel, please do so within 24 hours of payment. Otherwise after 24 hours, I will have you item shipped. I pride myself in quick shipping. If you cancel within the 24 hour window, I will credit you through PayPal. I am a small one person business, I consider this a fair policy. Thank You for your understanding.
Shipping
USPS shipping- Priority Mail or First Class. Insurance is included or optional on all purchases. See item details for more information.

Priority Mail generally takes 2-3 days for delivery by the USPS
First Class 3-7 days for delivery by the USPS depending on where you live in the US from my zip code.

I will get your order out to the Mail within 24 hours! :-)
Refunds and Exchanges
Returns accepted if you are unhappy, please convo me first.
Return shipping is paid by buyer.
Additional policies and FAQs
Please Convo me with any questions, especially if you would like something custom made. I would be happy to make it and post it as a reserved item, with 25% down. Remaining balance paid prior to shipping.

I will come up with a Klassic & Unique Kreation just for you. Though 90% of my Kreations are one of a kinds! :-)

I will be happy to repair any of my creations, if they should have an issue.
First time repairs are free, as reshipping any additional future repairs will be $10 plus shipping. Any damages to a creation through negligence of the owner will VOID the free repairs.
~peace