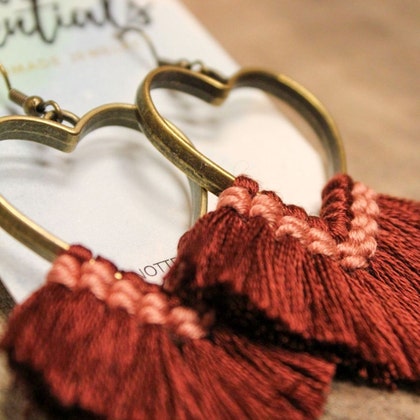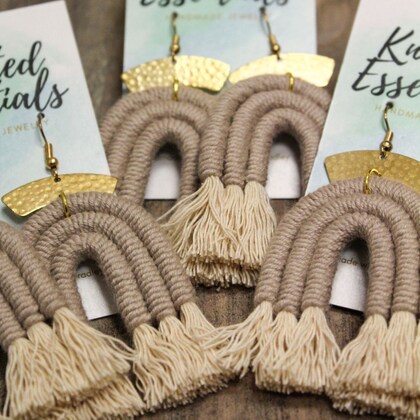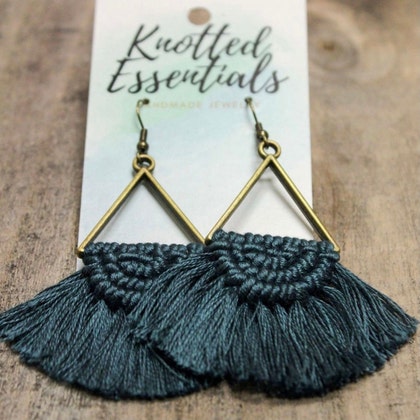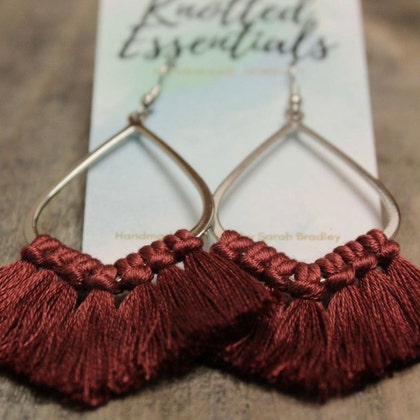 KnottedEssentials is taking a short break
See reviews that mention:
Lovely earrings as always. TY

These are so beautiful! Excellent quality. Fast shipping. Will definitely be getting more colors in the near future.

Love the new earrings. TY

Love love the new earrings

The owner went way above and beyond to get me my beautiful earrings quickly. I got many compliments. They are very well made. My ears are sensitive and they must have no cheap metals in the backs because I can wear them pain free all day.

Love the holiday theme to these! They are even more elegant in person! I would definitely recommend these to anyone! The seller is highly professional as well!

This were a huge hit as a gift. They are absolutely beautiful! I will definitely buy again!

These earrings were exactly what I expect them to be. They were absolutely stunning and high quality! They made the best gifts I could have possibly gotten! I would highly recommend them to anyone!

These earrings are beautiful !!! Will definitely purchase from this store again !

My earrings arrived beautifully wrapped and they are STUNNING! I can't wait to wear them all holiday season!
Tying knots to make your ears happy, brighten your shine, and spread positivity like confetti!
Hello everyone! I wish I could express to you in words how thankful I am that you're visiting my page. I am on a mission to uplift as many women as I can, and make you all feel how truly incredible you are.

I am a mommy to one crazy, curly-headed baby boy, and work full time for a restoration company. After work for the day, I come home and switch into mommy mode until he rests his eyes for the day. Once I'm done with my daily work/mom life, I escape to my own world and my own peacefulness by creating these incredibly beautiful pieces for you all. There's truly something magical about a pair of earrings that make you FEEL bold, beautiful, and confident.

When I was younger, I spent a lot of time creating bracelets with embroidery floss. When I recently discovered the process for making these stunning earrings, it was almost second nature for me. I then discovered the power they hold, and immediately knew I had no choice but to share them with you all. So thank you, again for visiting my page, and I pray you find a pair of earrings that SPEAK to you while you're here. Every one of you deserves to feel special.

Please reach out to me for any questions at all, I would love to hear from you!

"We rise by lifting others."