Shop Owner

Shop Info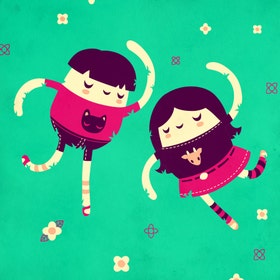 Item Reviews
Reviewed by Sierra S.

on December 19, 2015

This pencil case is good quality and is sooo cute!!!

Reviewed by Julia

on November 29, 2015

Fast shipping, very cute, will make a great present for my friend.

Reviewed by Melanie Kemp

on November 20, 2015

Love this cute design of pouch. Fast international delivery. Very pleased!

Great Alphabears pouch. High quality and fast international delivery. Very happy!

Reviewed by Gaby

on October 2, 2015

I had a received a defective pouch and kukubee was quick to help! The new bag is beautiful and I love it! They deserve a A+++ on customer service and quality :) Thanks guys!

Reviewed by Nicole Benyo

on August 28, 2015

What an adorable bag! I can't wait to give it to my cat loving friend.