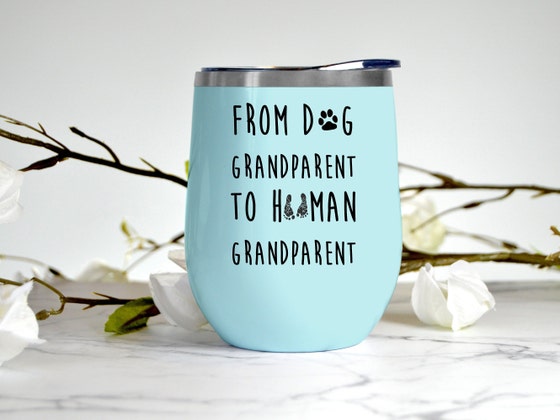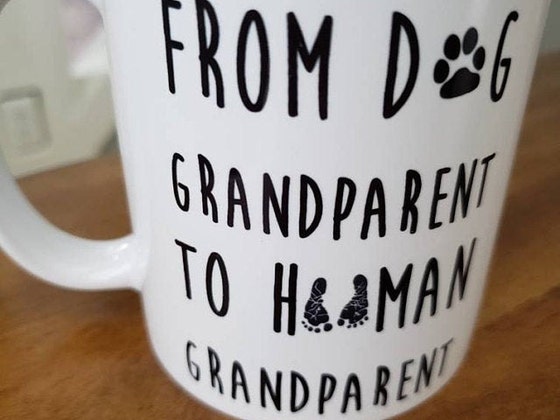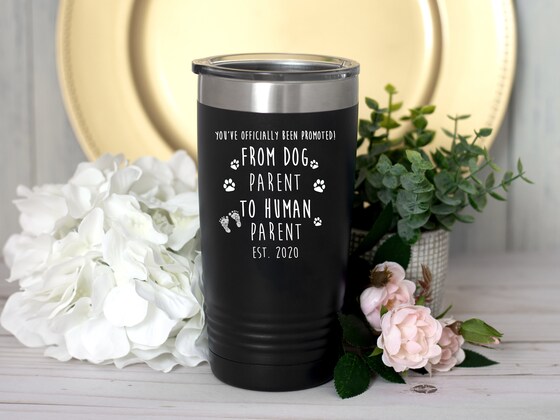 Announcement We offer personalized gifts for you! The current turnaround time is close to 14-16 business days: 3-9 business days processing and 3-7 business days shipping, excluding weekends. This is a combination of both processing and shipping.

Please note we do use a third party to help design your special gifts. This helps with production time and giving you the highest quality materials offered. All designs are made originally by the owner.

Great for home & office everyday coffee or tea use and gifts for friends & family - Father's Day, Mother's Day, Birthday, Wedding Gifts, Anniversary, and Special Occasions. Lavender and Wolf offers custom funny coffee mugs.

All items come securely packed! Every mug comes packed with a hard, styrofoam container in order to keep your ceramic mug safe from the journey to your home.

Follow us on Facebook for updates on exclusive sales and new shop items. https://www.facebook.com/lavenderandwolf

★★★★★ IMPORTANT NOTE FEE: Address Changes must be made within 24 hours. Double check the address you have sent me and coordinate with the shipping time (7-12 days) so that your order will be delivered at the right address and right time. I am not responsible for lost packages if tracking was provided on my end. There will be a fee for any address changes made days later AND it extends the time of processing.

★★★★★ I do not do custom notes due to the vast amount of orders. A custom note is a personal message with the order. I DO however do customized orders which is an order that has a special name/design physically printed on the product.

★★★★★ Need a replacement? An order may only be refunded or replaced if the item is damaged, wrong size or wrong design. Send me a photo for inventory purposes and proof of damage and I can send you the right item with no additional costs. I cannot do returns on my items since they are customized and made to order.

★★★★★ SHIPPING TIMES

+ Shipments to the United States: Items process around 3-7 days and arrive 3-7 days to homes. It may take up to 14 days if there is a HIGH volume of orders being made but this is only an estimate. Many customers receive their orders before that.

+ Shipments to Canada: Up to 2 weeks or less for items to arrive.

+ International: Up to 3 weeks or less for items to arrive.

All shipping times are approximate. Thank you for your patience!
All items are individually packaged and carefully packaged to ensure that they arrive in perfect condition.

My items are amazing quality, fast, comes in secure/safe packaging, customized and are priced at amazing deals throughout the seasons ❤️

★★★★★ Website Reviews ★★★★★

Lavender + Wolf has been featured in:
The Huffington Post:

http://www.huffingtonpost.com/entry/22-shirts-for-introverts_us_580519dae4b0162c043d6fd2

http://www.huffingtonpost.com/entry/gifts-for-friends-fans_us_5669e8a7e4b080eddf5797a3

Sippy Cup Mom:
http://www.sippycupmom.com/10-gilmore-girls-shirts-need-life/

Buzzfeed:
https://www.buzzfeed.com/emmacooke24/if-you-like-pina-coladas?utm_term=.nbEbKnjJe#.ikQbNgWzr

https://www.buzzfeed.com/reneem4cab00c3b/17-funny-items-for-people-who-are-super-lazy-1wusk?utm_term=.eapkMZ6V2r#.yokz493VZ6

Book Bub:
https://media.bookbub.com/blog/2016/11/03/mugs-for-bookworms/

The Odyssey Online:
https://www.theodysseyonline.com/50-coffee-mugs-christams-list

The Jaroudis Lifestyle and Blog:
http://www.thejaroudis.com/2016/11/gilmore-girls-giveaway.html

Potter Frenchy Party Blog:
http://potterfrenchyparty.blogspot.fr/2017/01/selection-shopping-etsy-version.html

South Bound Bride:
https://southboundbride.com/coffee-mugs-for-the-newly-engaged/

Your Coffee Guru:
http://www.yourcoffeeguru.com/coffee-gift-ideas/perfect-mugs-for-people-who-love-coffee-adventures

Intelli Viral:
http://intelliviral.com/17-perfect-gifts-for-people-who-are-super-frickinlazy/
Thank you for your interest in Lavender and Wolf!

Es La Moda:
http://eslamoda.com/hermosas-tazas-para-echar-el-chisme-a-gusto-con-tu-mejor-amiga

Readaholics Anonymous:
http://www.readaholicsanonymous.com/2017/07/enchantress-of-books-presents-gift_26.html

LIKE US ON FB for Discounts and Seasonal Codes:
https://www.facebook.com/lavenderandwolf
Announcement
Last updated on
Dec 26, 2019
We offer personalized gifts for you! The current turnaround time is close to 14-16 business days: 3-9 business days processing and 3-7 business days shipping, excluding weekends. This is a combination of both processing and shipping.

Please note we do use a third party to help design your special gifts. This helps with production time and giving you the highest quality materials offered. All designs are made originally by the owner.

Great for home & office everyday coffee or tea use and gifts for friends & family - Father's Day, Mother's Day, Birthday, Wedding Gifts, Anniversary, and Special Occasions. Lavender and Wolf offers custom funny coffee mugs.

All items come securely packed! Every mug comes packed with a hard, styrofoam container in order to keep your ceramic mug safe from the journey to your home.

Follow us on Facebook for updates on exclusive sales and new shop items. https://www.facebook.com/lavenderandwolf

★★★★★ IMPORTANT NOTE FEE: Address Changes must be made within 24 hours. Double check the address you have sent me and coordinate with the shipping time (7-12 days) so that your order will be delivered at the right address and right time. I am not responsible for lost packages if tracking was provided on my end. There will be a fee for any address changes made days later AND it extends the time of processing.

★★★★★ I do not do custom notes due to the vast amount of orders. A custom note is a personal message with the order. I DO however do customized orders which is an order that has a special name/design physically printed on the product.

★★★★★ Need a replacement? An order may only be refunded or replaced if the item is damaged, wrong size or wrong design. Send me a photo for inventory purposes and proof of damage and I can send you the right item with no additional costs. I cannot do returns on my items since they are customized and made to order.

★★★★★ SHIPPING TIMES

+ Shipments to the United States: Items process around 3-7 days and arrive 3-7 days to homes. It may take up to 14 days if there is a HIGH volume of orders being made but this is only an estimate. Many customers receive their orders before that.

+ Shipments to Canada: Up to 2 weeks or less for items to arrive.

+ International: Up to 3 weeks or less for items to arrive.

All shipping times are approximate. Thank you for your patience!
All items are individually packaged and carefully packaged to ensure that they arrive in perfect condition.

My items are amazing quality, fast, comes in secure/safe packaging, customized and are priced at amazing deals throughout the seasons ❤️

★★★★★ Website Reviews ★★★★★

Lavender + Wolf has been featured in:
The Huffington Post:

http://www.huffingtonpost.com/entry/22-shirts-for-introverts_us_580519dae4b0162c043d6fd2

http://www.huffingtonpost.com/entry/gifts-for-friends-fans_us_5669e8a7e4b080eddf5797a3

Sippy Cup Mom:
http://www.sippycupmom.com/10-gilmore-girls-shirts-need-life/

Buzzfeed:
https://www.buzzfeed.com/emmacooke24/if-you-like-pina-coladas?utm_term=.nbEbKnjJe#.ikQbNgWzr

https://www.buzzfeed.com/reneem4cab00c3b/17-funny-items-for-people-who-are-super-lazy-1wusk?utm_term=.eapkMZ6V2r#.yokz493VZ6

Book Bub:
https://media.bookbub.com/blog/2016/11/03/mugs-for-bookworms/

The Odyssey Online:
https://www.theodysseyonline.com/50-coffee-mugs-christams-list

The Jaroudis Lifestyle and Blog:
http://www.thejaroudis.com/2016/11/gilmore-girls-giveaway.html

Potter Frenchy Party Blog:
http://potterfrenchyparty.blogspot.fr/2017/01/selection-shopping-etsy-version.html

South Bound Bride:
https://southboundbride.com/coffee-mugs-for-the-newly-engaged/

Your Coffee Guru:
http://www.yourcoffeeguru.com/coffee-gift-ideas/perfect-mugs-for-people-who-love-coffee-adventures

Intelli Viral:
http://intelliviral.com/17-perfect-gifts-for-people-who-are-super-frickinlazy/
Thank you for your interest in Lavender and Wolf!

Es La Moda:
http://eslamoda.com/hermosas-tazas-para-echar-el-chisme-a-gusto-con-tu-mejor-amiga

Readaholics Anonymous:
http://www.readaholicsanonymous.com/2017/07/enchantress-of-books-presents-gift_26.html

LIKE US ON FB for Discounts and Seasonal Codes:
https://www.facebook.com/lavenderandwolf
Gave it to my friend who is recently pregnant and she loved it! Such a fun gift to commemorate being a dog mom and now a human mom :) I do wish they would've had the ability to add a gift message to it though. I had to have them mail it to my home first before I could then mail it to my friend with my own gift message attached.

Just as pictured! Packaged very well.

Such a cute gift. My daughter and son-in-law loved the mugs!

The mug is perfect! My best friend just graduated with her MBA and she was thrilled!
You will love Lavender and Wolf and here is exactly why:
1. All items can be personalized and have that signature artist touch! Whether it's your favorite nickname, best friend's name or your special wedding date, all Lavender and Wolf items can be customized for FREE.

2. The designs don't wear, tear or come off! Lavender and Wolf uses a sublimation process to make mugs and apparel. That means with mugs you can microwave, wash/rinse your mug and even make amazing recipes with them.

3. Safe and secure packaging! Every mug comes in a safe and secure hard styrofoam packaging. We've tested all types of packaging and have found that styrofoam creates an air tight seal which protects and ensures the safety of your product.
Production partners
A Custom Print Service For Fabric

United States

I work with them to help make my original designs reach your door in a fast efficient manner. They specialize in beautiful products and more in order to help with seller to customer needs.

A production partner who specializes in Kids Clothing and Apparel

United States

This production partner works well with us to seamlessly transition our original designs onto t-shirts, tote bags and more.
A printing service that works with us to turn our designs into high quality products :)

United States

My manufacturer produces quality products and works well with me to make sure my designs are printed flawlessly. We have a great business relationship and many customers have been happy with their orders.
Shop policies
Last updated on
October 1, 2017
Accepted payment methods
Accepts Etsy Gift Cards and Etsy Credits
Returns and exchanges
I gladly accept cancellations
Request a cancellation within:
12 hours of purchase
I don't accept returns or exchanges
But please contact me if you have any problems with your order.
Questions about your order?
Please if you have any problems with your order.
Returns and exchange details
Need a replacement? Send me a photo for inventory purposes and proof of damage and I can send you the right item with no additional costs. An order may only be refunded or replaced if the item is damaged, wrong size or wrong design. Since these are custom designs, Lavender and Wolf does not do exchanges or returns.
Payment
I accept PayPal, ETSY cash and all forms of credit cards.
More information
Last updated on
Aug 29, 2019
Frequently asked questions
When will my order ship?
All of our items are made to order! Our production times range anywhere between 7-14 business days. Canadian and International orders can take up to 2-3 weeks.

In some cases we are able to prepare + ship most orders sooner than this time frame, however, there are some orders that do require more time to process if it is custom, specially when we have a high volume coming in.
Customer Service
Our goal is for you to have a great customer experience and be 100% satisfied!

We kindly ask you to please contact us before leaving any poor or negative feedback, we are very quick to reply to messages and will act immediately to resolve any issues.

Accidents and mistakes can happen to either sellers or buyers, after all, we are human, whatever the situation is we encourage you to please reach out, communication is the key to everything :)
Personalized Orders
We love creating special designs just for you! Have something in mind? Send us a message and we will do our best to meet your expectations.
Delayed | Lost Packages
Please understand that once a package leaves our hands it is out of our control. You can always visit USPS.com or call them at 1 (800) 275-8777 with tracking info

Lost packages: USPS does make mistakes from time to time, they're human just like us :) - If over 2-3 weeks have passed and your package is no where to be found, please contact us immediately, we will be happy to assist you

If your package appears to not have checked in on USPS tracking system for some time, it is likely it's still on its way to you. It can be the result of a delay or missed scans on its route. If tracking has stopped completely, or your item says delivered but has not been, please contact USPS directly + send us a message.
Incorrect Address Scenario
We strongly suggest to double check your address before and after placing an order. If you realize you have provided an incorrect address, please contact us immediately.

A new address change may be subject to a small fee.

Packages that are lost in shipment due to an incorrect address will be buyer's responsibility and will not be refunded.
What kind of packaging do you use for mugs?
All ceramic items come securely packed! Every mug comes packed with a hard, styrofoam container in order to keep your ceramic mug safe from the journey to your home. We have conducting a test on which containers were the safest and the styrofoam containers beat cardboard boxes by far. We feel as if safety and security are our TOP priorities with shipping kitchenware.
Can I submit my photo for Social Media to be featured?
Absolutely! Be sure to tag us on your selfie and new item so we can give you a feature! We love to see our happy customers. All customer submitted photos to www.lavenderandwolf.etsy.com are consented to be used with permission for mockups, listings and ads once submitted publicly.

Follow us on Instagram: @lavenderandwolf
I own a Trademark or Copyright similar to yours, can I contact you ASAP?
Please let me know ASAP if you feel anything I offer is infringing upon your Intellectual Property. I do take that seriously and will be available to contact as soon as possible. I do as much as I can to create original designs and research phrases before listing them on Etsy. Sometimes new trademarks happen to arise and I would be more than happy to give the trademark owner time and attention on the matter
Do you use a third party to help make the items?
We sure do use a third party to help design your special gifts! This helps with production time and giving you the highest quality materials offered. What this essentially means is that the items are made by hand by a small team of workers who want to help with the success of the store. All designs are made originally by the owner. The original concept of the store was and is to provide original and personalized art to the customer through many different types of materials such as mugs, blankets, and more.
How can I contact you ASAP?
The only way to contact my store ASAP is through messaging. We do NOT have a phone number for Etsy so please do not try to call any other local businesses in order to check your order or have additional questions. Messaging Etsy is the best way :)