Announcement Welcome to Luna Grace Boutique! We feature handmade crocheted items for every style and taste, including hats, beanies, scarves, blankets, trendy amigurumi animals and more for infants to adults!

Have a creation in mind that you don't see listed in the store? Just message me! If you dream it, I can most likely create it!

Luna Grace is run by a chronic pain and illness warrior mom, Dawn Slusher, and is dedicated to chronic illness awareness. Every item can be custom made to support the cause of your choice at no extra charge (just message us for customization). In addition, 10% of every order is given to awareness charities.

Therefore, your support of Luna Grace Boutique means even more! Every purchase provides hope, confidence, a purpose and a much-needed distraction from chronic pain and illness for Luna Grace's creator and designer, Dawn Slusher.

Your purchase also helps Dawn to provide for her family at a very crucial time, as they battle mounting medical bills and a bankruptcy due to her inability to work outside of the home while disabled.

So it's a win-win! Luna Grace is honored to provide you with beautiful, handmade creations to enjoy, and you can know that your purchase fulfills a much deeper purpose in one family's life as well as spread awareness and hope to the world about chronic illness and other causes. Isn't that what grace is all about?

Oh and just how did the name Luna Grace Boutique come about, you wonder? Being a natural-born night owl, Dawn (Yes, we do indeed see the irony in "Dawn" being a night owl! *wink wink*) dreams of ideas and creates her best work under the graceful light of the moon. And she strongly believes in showing grace to everyone around, no matter the time of day.

Being a lover of all things boho chic, Luna Grace Boutique seemed to be the perfect match for the trendy yet practical creations that will make all who own them shine like lovely moonbeams.

"If you have good thoughts, they will shine out of your face like moonbeams, and you will always look lovely." -Roald Dahl
Announcement
Welcome to Luna Grace Boutique! We feature handmade crocheted items for every style and taste, including hats, beanies, scarves, blankets, trendy amigurumi animals and more for infants to adults!

Have a creation in mind that you don't see listed in the store? Just message me! If you dream it, I can most likely create it!

Luna Grace is run by a chronic pain and illness warrior mom, Dawn Slusher, and is dedicated to chronic illness awareness. Every item can be custom made to support the cause of your choice at no extra charge (just message us for customization). In addition, 10% of every order is given to awareness charities.

Therefore, your support of Luna Grace Boutique means even more! Every purchase provides hope, confidence, a purpose and a much-needed distraction from chronic pain and illness for Luna Grace's creator and designer, Dawn Slusher.

Your purchase also helps Dawn to provide for her family at a very crucial time, as they battle mounting medical bills and a bankruptcy due to her inability to work outside of the home while disabled.

So it's a win-win! Luna Grace is honored to provide you with beautiful, handmade creations to enjoy, and you can know that your purchase fulfills a much deeper purpose in one family's life as well as spread awareness and hope to the world about chronic illness and other causes. Isn't that what grace is all about?

Oh and just how did the name Luna Grace Boutique come about, you wonder? Being a natural-born night owl, Dawn (Yes, we do indeed see the irony in "Dawn" being a night owl! *wink wink*) dreams of ideas and creates her best work under the graceful light of the moon. And she strongly believes in showing grace to everyone around, no matter the time of day.

Being a lover of all things boho chic, Luna Grace Boutique seemed to be the perfect match for the trendy yet practical creations that will make all who own them shine like lovely moonbeams.

"If you have good thoughts, they will shine out of your face like moonbeams, and you will always look lovely." -Roald Dahl No items listed at this time
Reviews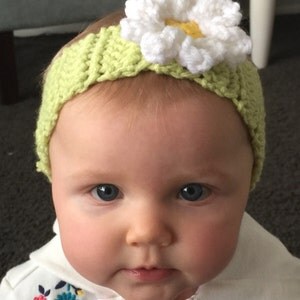 This headband is soooooo cute. My daughter asked for a crocheted headband for her daughter. She loved it!! Has a retro boho look and Kashmir looks adorable wearing it!! Thanks again!


We were so excited about the first 2 hats that we ordered that we decided to buy 1 more so that grandma could match mama and the baby! Such a cute set and will make precious pictures!
Shop policies
Last updated on
January 11, 2015
Welcome! I am brand new to Etsy and learning the ins and outs of running my own store. But rest assured, I am no novice when it comes to creating my products so you can trust that I will create each piece with the utmost care and attention that it, and you, deserve! Thank you for supporting my business! I look forward to creating made to order creations just for you! :)
Accepted payment methods
Payment
Payment is expected at time of purchase. Cancellation of order must be made within 24-hours of when the order was first placed. Thank you!
Shipping
I am open to discussing your personal shipping needs and working with you to ensure that your items are shipped to your satisfaction. Have a preference for USPS, UPS, Fed Ex, etc? First class, overnight, same day pickup? Just message me to let me know what your preferences are and I will work hard to accommodate them and give you an updated shipping total based on your needs. Items will ship out within two weeks of when your order was placed unless otherwise noted. Thank you for your support of Luna Grace Boutique!
Refunds and Exchanges
Returns must be made within 30 days of when your package was shipped out. Your satisfaction is of the utmost importance to Luna Grace Boutique as we greatly value your support.

Therefore, our 30-day return policy is a "no questions asked" policy. If you do not like the item for whatever reason, you may return it within the 30-day window for store credit.

Because we are a very small, mom-run business, we unfortunately cannot pay for shipping on returns. All shipping costs for returns, other than for defective items, must be paid by the buyer.

If you somehow still receive a defective item despite our quality control process, please message us within 60 days to discuss replacement or repair.

We don't anticipate this happening as we take a lot of pride in the workmanship of our products, but hey, we're all human and mistakes do happen so we will do our best to make sure you are satisfied should this occur.

We stand by our customers as much as we do our products because without your support and business, we would be nothing! So your happiness is our top priority! :)
Additional policies and FAQs
If there is a crocheted item you saw somewhere and must have, just send Luna Grace Boutique a photo and we will let you know if we can replicate it.

If you have an idea in mind, such as a Winnie the Pooh newborn hat that you would like to gift to your brand-new niece, just message us and we will give you several examples to choose from.

Remember...if you dream it, we most likely can create it!

I love doing custom work and seeing the smile on a satisfied customer's face is worth any extra effort required in a custom piece!

I can add a crocheted, appliqué awareness ribbon in any color to any crocheted item in my store. For example, I can add a crocheted yellow awareness ribbon for endometriosis awareness (my personal cause), to the Slushy Slouchy Boho Beanie for just $3.00. And I will donate 10% of that sale to the Endometriosis Research Center.

Message me with the cause and color of your choice and I will be happy to add an awareness ribbon for you to any crocheted project as well as donate to your particular cause (fibromyalgia, ME/CFS, adrenal issues, thyroid disorders, Chron's and Colitis, breast cancer, bladder cancer, depression, suicide awareness, LGBT...I can make a ribbon for ANY cause, so just message me!)

I'm also happy to add other appliqués of your choice that have meaning to you or is on-trend such as a cross, arrow, nautical anchor, heart, etc. ($3.00 each)

Thanks again for supporting Luna Grace Boutique!