Shop Owner

Shop Info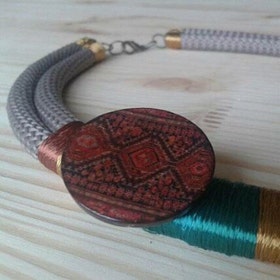 makCreations'

Shop Policies
Welcome
Welcome and Thank you very much for visiting makCreations my etsy shop! I like so much to create!!!

If you want, you can visit my blog in: http://makrinascreations.blogspot.gr/
or my youtube channel :http://www.youtube.com/user/MaCreationsZ

Thanks again for visiting !!!
Have a nice Day!!!





Payment
Payment is required at time of purchase. My primary form of payment is through PayPal.

You do not have to be a PayPal member in order to make a purchase. PayPal does not require you to set up an account to purchase from our Etsy store. You can simply make the payment using your credit card and PayPal acts as a go-between.

Just follow these easy steps:

Step 1: Go to your receipt and click on "Pay with PayPal"
Step 2: Click on "Don't have a PayPal account"
Step 3: Follow the steps to complete the credit card information and finalize payment.

Εάν είστε πελάτης από την Ελλάδα και δεν μπορείτε να πληρώσετε με PayPal, δέχομαι τραπεζική κατάθεση, ή αντικαταβολή.
Αν επιθυμείτε κάτι τέτοιο αφήστε μου μήνυμα και θα επικοινωνήσω μαζί σας!
Ευχαριστώ!
Shipping
Shipping Purchases are shipped after payment. If there is a delay in shipping for any reason I will contact you.

Shipping to international destinations can take anywhere from 2 to 6 weeks.

If you would like insurance or expedited shipping on your package please contact me before purchasing and I will find out how much extra this will cost.

Last Updated August 2, 2012