Announcement <style>.ig-b- { display: inline-block; }
.ig-b- img { visibility: hidden; }
.ig-b-:hover { background-position: 0 -60px; } .ig-b-:active { background-position: 0 -120px; }
.ig-b-v-24 { width: 137px; height: 24px; background: url(//badges.instagram.com/static/images/ig-badge-view-sprite-24.png) no-repeat 0 0; }
@media only screen and (-webkit-min-device-pixel-ratio: 2), only screen and (min--moz-device-pixel-ratio: 2), only screen and (-o-min-device-pixel-ratio: 2 / 1), only screen and (min-device-pixel-ratio: 2), only screen and (min-resolution: 192dpi), only screen and (min-resolution: 2dppx) {
.ig-b-v-24 { background-image: url(//badges.instagram.com/static/images/ig-badge-view-sprite-24@2x.png); background-size: 160px 178px; } }</style>
<a href="http://instagram.com/margaretmcelroy?ref=badge" class="ig-b- ig-b-v-24"><img src="//badges.instagram.com/static/images/ig-badge-view-24.png" alt="Instagram" /></a>

New Items Listed Weekly
Announcement
<style>.ig-b- { display: inline-block; }
.ig-b- img { visibility: hidden; }
.ig-b-:hover { background-position: 0 -60px; } .ig-b-:active { background-position: 0 -120px; }
.ig-b-v-24 { width: 137px; height: 24px; background: url(//badges.instagram.com/static/images/ig-badge-view-sprite-24.png) no-repeat 0 0; }
@media only screen and (-webkit-min-device-pixel-ratio: 2), only screen and (min--moz-device-pixel-ratio: 2), only screen and (-o-min-device-pixel-ratio: 2 / 1), only screen and (min-device-pixel-ratio: 2), only screen and (min-resolution: 192dpi), only screen and (min-resolution: 2dppx) {
.ig-b-v-24 { background-image: url(//badges.instagram.com/static/images/ig-badge-view-sprite-24@2x.png); background-size: 160px 178px; } }</style>
<a href="http://instagram.com/margaretmcelroy?ref=badge" class="ig-b- ig-b-v-24"><img src="//badges.instagram.com/static/images/ig-badge-view-24.png" alt="Instagram" /></a>

New Items Listed Weekly No items listed at this time
Reviews

Timely delivery, plates as advertised, good condition. Perfect! Recommend this seller.

Love it! Great service and it arrived very quickly!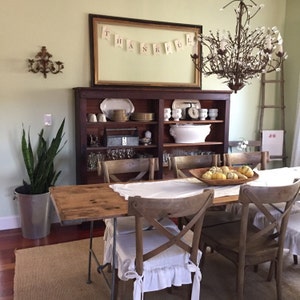 They are perfect in our dining room! Just what I was looking for. Thank you!
About
Interior Designer and Shop Owner
I opened up my store 5 years ago in a huge
space I knew that I could grow into. I have
my decorating business in here, a retail
store with old and new and a big consigned
section.
Shop members
Margaret McElroy

Owner, Designer, Interior Designer

I am an interior designer, shop owner and bargain hunter.
Shop policies
Last updated on
March 18, 2011