Announcement Check out our new shop section, SPLINTERS, featuring turned wood items. More to come!
Announcement
Last updated on
May 4, 2016
Check out our new shop section, SPLINTERS, featuring turned wood items. More to come!
About
Montezuma Mudd Pottery and Splinters
Phyllis of MONTEZUMA MUDD POTTERY-

I was first introduced to clay in January 2000 while living in Bolivia. I enrolled in a ceramics class as a way to hone my Spanish language skills, but came away with much more than a better understanding of the language - I came away with a love for ceramics and all things clay. Upon my return home to Colorado, I purchased a pottery wheel, kiln, and a few tools. I spent much of the next two years at the wheel learning to create a variety of forms, large and small. I sold my first piece a few years later and was encouraged to open a shop and sell my wares online - the beginning of Montezuma Mudd Pottery.

I am captivated by the versatility of clay - the endless possibilities. A simple ball of clay can become something so very different and unique depending on the artist and the moment. I like clean, simple lines and forms. I like functional pieces that feel comfortable enough to use everyday, like a favorite pair of sneakers or a worn-out pair of blue jeans. I like my coffee mug to fit my hand perfectly, as though it were a part of me. And, I like color - just not too many different colors at once!

Odie of SPLINTERS -

Wood fascinates me. I have worked with wood for years, but always as a carpenter in orderly fashion using milled lumber to build structures or create furniture; straight lines, right angles, following plans. About four years ago, I was intrigued to try wood turning. I bought an inexpensive wood lathe, a set of totally inadequate turning tools, and taught myself wood turning using branches and logs from our property. I was captivated! Each piece of wood is unique - a record in color and texture of the unique life of a tree. In many pieces, the real beauty lies in the flaws and imperfections. Although I may begin turning with a particular form in mind, often the wood speaks to the cutting tools and suggests something different. I continue to experiment with different woods that I gather myself or receive from friends. I especially enjoy taking a piece of wood all the way from tree to finished product. Among my favorite woods are Gambel Oak and Box Elder, considered by some as nuisance trees in western Colorado, but with so much character in the wood. Then there is the activity of turning, at once relaxing yet demanding attention at each move. There is such reward through all the process; from gathering wood, to anticipating a project as the wood dries, to finally finishing a completed work.
Shop members
Phyllis

Owner, Mudder Superior At Montezuma Mudd Pottery

I fell in love with clay from the moment we were introduced, and many years later, I am still in love! I am captured by the versatility of clay - the endless possibilities. If you can imagine it, you can create it with clay. What's not to love!

Odie

Owner, Creator At Splinters

I love exploring wood and my hobby of turning logs to sawdust, splinters, and art is a perfect way to explore the textures and colors of wood. I am an intermediate turner and continue to try new ideas.

Willow

Designer

Willow spends much of the day playing and sleeping; however, she manages to stick her nose in our studios during the day to offer creative advice and get a tummy rub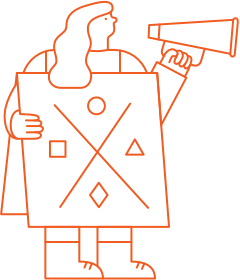 Shop policies failed to load
Try again