Announcement Studio Snowpuppe paper origami lampshades for the home, since 2010.

We hope snowpuppe will make you smile and bright up your living. We enjoy creating snowpuppes!

Thanks for looking and please send a conversation if you have any questions or special requests for a paper lamp shade.

Please visit http://studiosnowpuppe.tumblr.com/ for information on the development.
Or have a look at our daily activities:
Instagram: http://www.instagram.com/snowpuppe
Facebook: https://www.facebook.com/pages/Studio-Snowpuppe/203615149666763
Blog: http://studiosnowpuppe.blogspot.nl

Studio Snowpuppe designed the Etsy Twitter background for October. Read our interview on the Etsy blog: http://www.etsy.com/blog/en/2011/follow-the-yellow-brick-road/
Announcement
Studio Snowpuppe paper origami lampshades for the home, since 2010.

We hope snowpuppe will make you smile and bright up your living. We enjoy creating snowpuppes!

Thanks for looking and please send a conversation if you have any questions or special requests for a paper lamp shade.

Please visit http://studiosnowpuppe.tumblr.com/ for information on the development.
Or have a look at our daily activities:
Instagram: http://www.instagram.com/snowpuppe
Facebook: https://www.facebook.com/pages/Studio-Snowpuppe/203615149666763
Blog: http://studiosnowpuppe.blogspot.nl

Studio Snowpuppe designed the Etsy Twitter background for October. Read our interview on the Etsy blog: http://www.etsy.com/blog/en/2011/follow-the-yellow-brick-road/ No items listed at this time
About
Small scale production and design of folded paper lampshades, since 2010
The story behind Studio Snowpuppe's lampshades is about the fascination of paper and light. Energy-saving light bulbs have become very popular in Europe but the problem is that the light they give is just not very nice and quite cold so it's not a light you want in your living environment. Once the light filters through paper it changes and becomes cosy and nice to live with especially in the light-deprived winter months in Middle and Northern Europe. This was the starting point in 2010 for Nellianna and Kenneth, the two designers behind Studio Snowpuppe who experimented with paper diamond shapes and developed the origami paper lampshades.

The Chestnut lampshade was inspired by Chestnuts and has a cornered outside and a curved inside that you would not expect when looking at its outside. Studio Snowpuppe compares it to the first time you open a chestnut and see that it is very round and curved on the inside.

The Signature lampshade is folded out of three huge pieces of parchment paper. It arrives folded in a tube-like shape and "falls" into the ball shape by itself.

Nellianna and Kenneth make sure that each lamp is made with great attention and love, in order to offer you a high quality lampshade that can spread happiness through your home.

Kenneth is an industrial designer with a passion for natural materials and natural proportions. He feels that using natural proportions in designs has the ability to connect people back to nature.
Nellianna is an architect who is passionate about working with paper and wood. She likes to contribute to the world's wellness by sharing the joy that she feels while designing and making lampshades.
Ayla and Juni are their cats. They teach Nellianna and Kenneth the art of being.
We hope to make you smile and brighten up your living.

Thanks to paper lover Linda Thalmann from Paperphine for the text.
Shop members
Nellianna

Owner, Designer, Maker, Curator

Studio Snowpuppe is a creative duo, comprising of architect Nellianna van den Baard and industrial designer Kenneth Veenenbos. Favourite color: yellow The animal I love: My cats Hobbies: to enjoy my chaos and celebrate life with lot's of cake!

Kenneth

Designer, Owner, Creator

Favourite color: blue The animal I love: a seagull (flying free over land and sea) Hobbies: philosophize about the world while being in nature (forest, beach and sea), surfing, to invent and playing harmonica. Tip for humanity: Buteyko breathing
Manufacturers
Plasticarto

The Hague, Netherlands

In order to fold the lamps very accurate we use a company to create the folding lines in the papers with a machine. This enables us to meet the demand and to create a product that looks better than when we create the folding lines by hand.

Kees Eerenberg

Westzaan, Netherlands

Some of the wooden parts of the Klimoppe are made by an authentic woodworker from Westzaan. He is able to do a much better job than us because he has better machinery and years of knowledge in woodworking,
Milling of composite materials

Offenbach, Germany

We work with a company who is a specialist in milling of composite materials for our lamps of woodveneer. As far as we know this is one of the few companies who can do this kind of milling.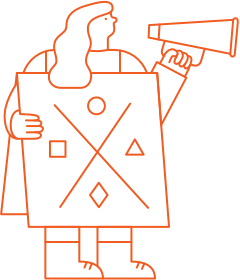 Shop policies failed to load
Try again