Reviews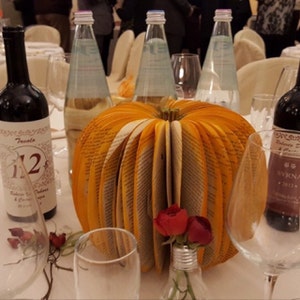 Meravigliose, scelte per il mio matrimonio ed hanno lasciato tutti a bocca aperta! Per non parlare poi dell'artista che me le ha realizzate...davvero una persona meravigliosa!!!❤️❤️❤️❤️

Only four stars because it took too long to get here for my wedding but the seller did notify me. I have used it as 'fall decor' and it is absolutely lovely. I would definitely recommend!!
About
From my mind's eye to the eye of the beholder...
It fascinates me to have discovered that many Artist's share my diagnosis of Bi-Polar or 'Manic Depression' I believe my mind set is a gift, providing me with a wealth of mental images, a constant flood of ideas & perhaps an unusual view of the world.

My pieces mainly depict thoughts, feelings or ideas rather than physical people, places or things which makes it especially pleasing when one of my paintings resonates with a viewer.

Bi-polar is a double edged sword & while it provides me with a wealth of material for my art, thankfully my art provides my mind a welcome outlet.

I opened my shop in the hope that my Art would go out into the world where it would illicit a response in other people. What starts as an idea, emotion or mental image in my mind's eye may travel across the globe & provoke a reaction in the eye of its beholder. Perhaps they'll find it uplifting,inspiring or comforting or perhaps it will enable them to express something they would otherwise have struggled to communicate... Often people's interpretations of my paintings are very different from my initial intention but I believe that only ADDS to the value & success of the piece. I'm delighted whenever someone connects with my art in any way & I have received some truely heartening & moving stories of how people have responded to my work & what it means to them.

I love objects & materials steeped in history - whether a long abandoned toy, an aged book page or a scrap of cloth from a vintage dress so by utilising these finds in my work I give them a new lease of life saving them from the scrap heap & celebrating their history & the stories they must have to tell.

I capture a spark of inspiration, create a visual representation of it, weave in some historical treasures and then send them out into the world delivering beauty from my mind's eye to the eye of the beholder.

(Photography by Emma Southwell at "CrazyCows" on Etsy!)
Shop members
Ona Haynes

Owner

Mixed Media Artist, Ona draws on the wealth of inspiration from her Bi-Polar mind to create expressive & surreal Art. She uses found objects & vintage materials along with acrylic paint to create pieces rich in provenence as well as texture.
Shop policies
Last updated on
May 20, 2012
Payment
I accept payment Via PayPal

IF YOU CAN'T PAY THROUGH PayPal or
WOULD LIKE TO USE A DIFFERNT PAYMENT METHOD,
PLEASE just contact me before you purchase the item you would like and I'll try to be as accommodationg as possible.

I am a UK based seller and I am aware that sometimes, when I send an item to another country, the buyer might be eligible to pay a tax on the package. I'm afraid there is nothing I can really do about this from my end so,its just a 'heads up' to make you aware that if you're ordering from outsode the UK, please just familiarise yourself with your own county's policies on this to make sure you're comfortable with any charge that mght be added to your parcel when it gets to you. (I think it has to be quite a large, valuable item before this practice starts)
Shipping
I allways try to post orders within 24 working hours of recieving payment so that it gets to you a.s.a.p

In the UK I usually use 1st CLASS RECORDED DELIVERY

For International Deliveries I usually use AIR SURE which seems to be the fastest & safest International delivery method.

I allways wrap and package items thoroughly & carefully to keep them safe & in excellent condition for you
Refunds and Exchanges
As I am selling original works of Art sold exactly as shown and described I rarely encounter a situation which neccessitates a return or refund. A work of Art cannot, of course be 'faulty' or 'incorrect'etc so there is no fixed policy on returns and refunds.

HOWEVER, if you are unhappy with your purchase for any reason, PLEASE don't hesitate to contact me and I'll try to do whatever I can to resolve the situation. I really want everyone to be happy with their purchases and their buyine experience.

onahaynes211 [!at] btinternet.com
West Midlands, UK
More information
Frequently asked questions