Reviews

These will accompany the wedding ceremony perfectly. The shop owner was easy to work with and was able to customize the programs to exactly what I wanted and needed. She made suggestions on how to change it to fit the fall theme.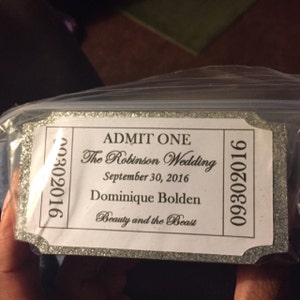 I love everything about them and you were very accommodating. Thank you!!

They are exactly what we asked for. Very helpful and friendly

Susan was a delight to converse with and the shipping was prompt. The finished product was on a lovely linen card stock. Done quickly. Thanks!

Ho ordinato questi coriandoli negli Stati Uniti dal momento che in Italia non ho reperito nulla di simile. I coriandoli sono deliziosi e il prodotto è arrivato in circa 15 giorni. Susan è gentilissima! Vi consiglio di contattarla se volete delle personalizzazioni o per domande.

Amazing!! I wrote Lisa late one night, inquiring about a custom order, and she got back to me within 10 minutes! Less than a day later the plans were finalized and the boxes were shipped out the next day!

Amazing work and shipped so fast! Great deal for the price!!!!


Super fast shipping. It's perfect! Can't wait to use it!

Awesome lumi lanterns! Exactly how it was described:) fast shipper!!