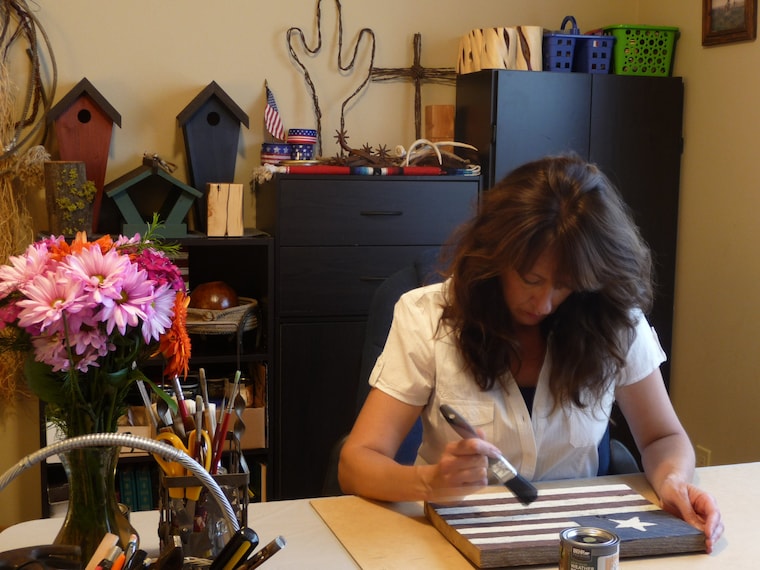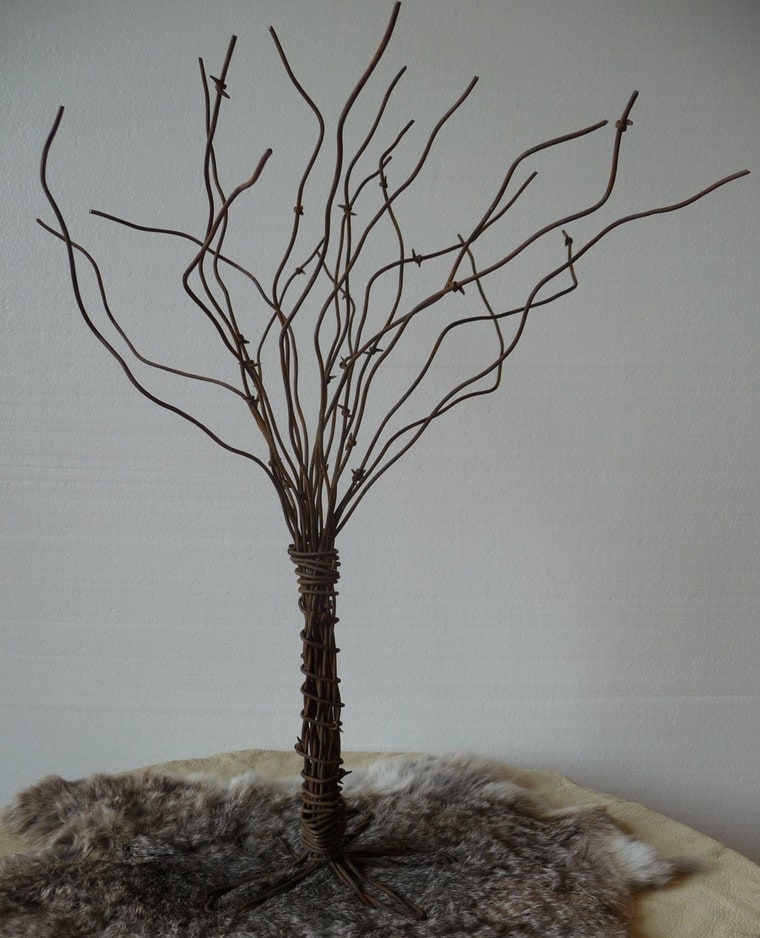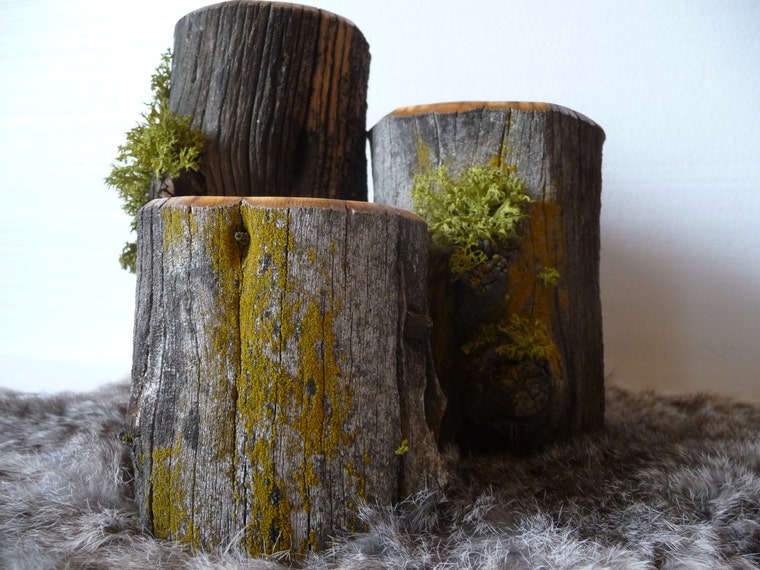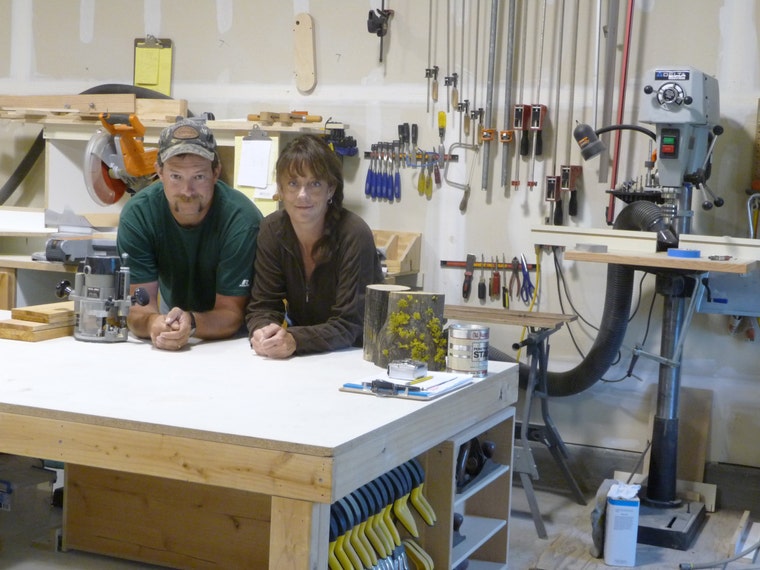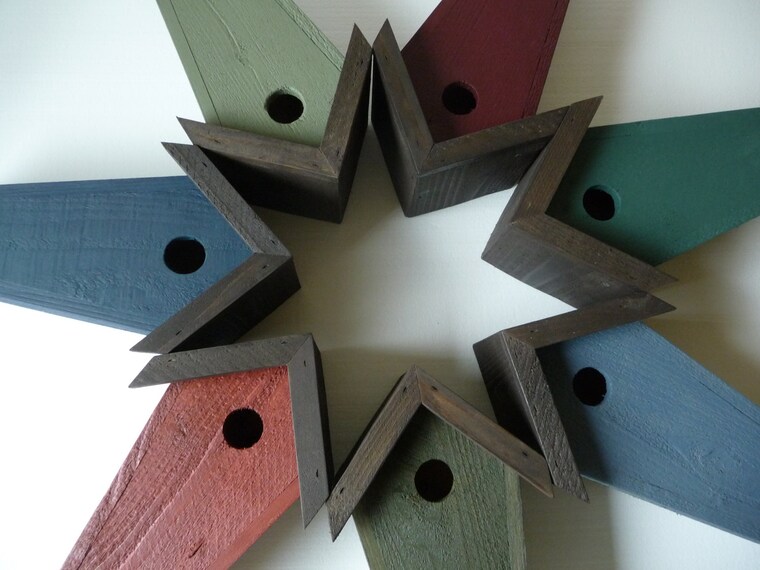 Naturally elegant, rustic and refined!
It's always been our dream to own a business where we could be creative designers of western and rustic decor. For the last twenty years, friends and family have been encouraging us to find a retail outlet for our beautiful home decor items. Our house is filled with our original, naturally designed tables, lamps, candles, shelves, bowls, mirrors and more. Now we want to share them with you!

Before starting our Etsy shop, I worked as a real estate broker in beautiful Central Oregon.Travis continues to do custom woodworking, cabinets, furniture and finish carpentry. We love spending time with our two sons, family and friends on our ranch in the mountains of Eastern Oregon.

We really enjoy working with rustic items like barnwood, natural stone, repurposed antiques, interesting wood and metal. Most of our creations have an interesting history like worn horsheshoes, cowboy ropes, naturally shed antlers and antique barb wire from our ranch. The wood we use for our candles, lamps and signs come from material that is over 100 years old.

The things you find at Plus Z Ranch won't be found anywhere else. Our designs come from our experience, our passions and our style. Each piece is unique and original. We take great pride in our work and are grateful for the opportunity to share with others.

Nature and history is our inspiration. We love all things old, rustic, western, cowboy and indian. The West and it's story is in our souls.

Though we don't meet our Etsy customers in person, each transaction is like a hand shake to us. Our customers are our livelihood and we appreciate the opportunity.

When not working on our latest inspirations for our shop, you might find us enjoying nature, hiking in the woods or perusing antique shops for that one of a kind antique item. We also enjoy working on our ranch building fence, gardening around the house or dining at one of the many fine restaurants in town.

We are so excited to be living our dream. Happy Trails!

Shawna
owner, designer, maker, curator, The Designer and CEO
I'm so happy to have Etsy as an outlet for our designs! It allows me to be creative and work from home. I have a husband of 22 years, two sons ages 20 and 17 and I am a caregiver to my mom. I love nature, wildlife,horses,cattle and being creative!

Travis
owner, maker, The Brains
Shop Owner

Redmond, OR, United States