rkcreativedesigns is taking a short break.
---
Sign in to be notified by email when the shop owner returns.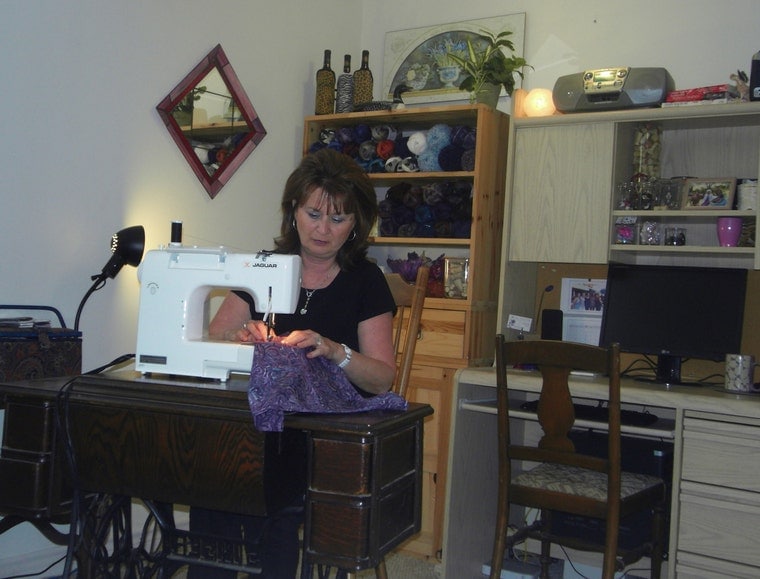 Creations Handmade in Muskoka
Welcome to my shop!
I recently began knitting again, and starting making Scarves that were so much fun to make. I was donating them to charity, and giving them as gifts. Everyone kept telling me I should be selling them, so here I am!
I also love to sew, and enjoy knowing that I sit at the same sewing table that my grandmother sat at many decades ago. (Her original machine is still in the cabinet!). She made practically everything that she wore, from her aprons to her winter coats. Her talents have been past down through the generations.
Etsy has many hand sewn items for sale, so I am making something a bit more unusual.... check out my Wine Bottle Aprons. I have many different fabrics, so please stay tuned for more variety! If you have a special swatch of fabric that you would like see turned into Wine Bottle Apron, please send me email regarding a custom order.


Thanks for visiting!!

Rhonda Kennedy
Shop Owner
Shop Owner

Gravenhurst, Ontario,
Canada