Announcement - Watch Chains & Fobs - Custom Medals & Badges - Cockades - Chatelaines -

- Steampunk - Dieselpunk - Pirate - Weddings -


¨¨¨°º©©º°¨¨¨¨¨¨°º©©º°¨¨¨¨¨¨°º©©º°¨¨¨¨¨°º©©º°¨¨¨¨¨¨¨°º©©º°¨¨¨¨¨¨¨

Thank you for taking time to visit my store.


¨¨¨°º©©º°¨¨¨¨¨¨°º©©º°¨¨¨¨¨¨°º©©º°¨¨¨¨¨°º©©º°¨¨¨¨¨¨¨°º©©º°¨¨¨¨¨¨¨

CUSTOM ORDERS

Regarding Custom Orders. Please feel free to contact me or use the Custom Order option in my store. My stock is sometimes limited (due to rare materials and/or out of stock item) and I can not always guarantee that I may have a particular ribbon style/color and/or medallion on hand. I will do my best to accommodate you.

If you need medals on a short notice basis, please note the above. Only certain items I am able to get on short notice.

If you are planning a wedding or event and would like a custom order, please allow 4-5 week prior to the event to get exactly what you want. At least half of the total is required for a large custom order of 5 or more medals or badges.



¨¨¨°º©©º°¨¨¨¨¨¨°º©©º°¨¨¨¨¨¨°º©©º°¨¨¨¨¨°º©©º°¨¨¨¨¨¨¨°º©©º°¨¨¨¨¨¨¨

Find me:

https://www.facebook.com/ChrysiridiaRhipheus

https://www.facebook.com/pages/The-Spectra-Nova

https://instagram.com/spectra_nova/



¨¨¨°º©©º°¨¨¨¨¨¨°º©©º°¨¨¨¨¨¨°º©©º°¨¨¨¨¨°º©©º°¨¨¨¨¨¨¨°º©©º°¨¨¨¨¨¨¨

The Spectra Nova has been Here

- Etsy Shop since 2010

Conventions
- World Steam Expo 2010 - 2012
- Steampunk Symposium 2013-2016
- Up in the Aether Con 2013
- Steamtopia 2014
- Tesla Con 2013 - 2015
- Gilded Gear 2013-2015
- Springs & Sprockets 2014-2015
- Gears, Beers, and Beards 2015
- Motor City Steam Con 2016

Other
- 1000 Steampunk Inspirations - Book by Dr. Grymm
- OverburyInk.com
- Off the Beaten Path Books - Farmington, MI
- The Phoenix Cafe - Hazel Park, MI
- 219 Time Machine - Toledo, OH
Announcement
Last updated on
Jan 25, 2016
- Watch Chains & Fobs - Custom Medals & Badges - Cockades - Chatelaines -

- Steampunk - Dieselpunk - Pirate - Weddings -


¨¨¨°º©©º°¨¨¨¨¨¨°º©©º°¨¨¨¨¨¨°º©©º°¨¨¨¨¨°º©©º°¨¨¨¨¨¨¨°º©©º°¨¨¨¨¨¨¨

Thank you for taking time to visit my store.


¨¨¨°º©©º°¨¨¨¨¨¨°º©©º°¨¨¨¨¨¨°º©©º°¨¨¨¨¨°º©©º°¨¨¨¨¨¨¨°º©©º°¨¨¨¨¨¨¨

CUSTOM ORDERS

Regarding Custom Orders. Please feel free to contact me or use the Custom Order option in my store. My stock is sometimes limited (due to rare materials and/or out of stock item) and I can not always guarantee that I may have a particular ribbon style/color and/or medallion on hand. I will do my best to accommodate you.

If you need medals on a short notice basis, please note the above. Only certain items I am able to get on short notice.

If you are planning a wedding or event and would like a custom order, please allow 4-5 week prior to the event to get exactly what you want. At least half of the total is required for a large custom order of 5 or more medals or badges.



¨¨¨°º©©º°¨¨¨¨¨¨°º©©º°¨¨¨¨¨¨°º©©º°¨¨¨¨¨°º©©º°¨¨¨¨¨¨¨°º©©º°¨¨¨¨¨¨¨

Find me:

https://www.facebook.com/ChrysiridiaRhipheus

https://www.facebook.com/pages/The-Spectra-Nova

https://instagram.com/spectra_nova/



¨¨¨°º©©º°¨¨¨¨¨¨°º©©º°¨¨¨¨¨¨°º©©º°¨¨¨¨¨°º©©º°¨¨¨¨¨¨¨°º©©º°¨¨¨¨¨¨¨

The Spectra Nova has been Here

- Etsy Shop since 2010

Conventions
- World Steam Expo 2010 - 2012
- Steampunk Symposium 2013-2016
- Up in the Aether Con 2013
- Steamtopia 2014
- Tesla Con 2013 - 2015
- Gilded Gear 2013-2015
- Springs & Sprockets 2014-2015
- Gears, Beers, and Beards 2015
- Motor City Steam Con 2016

Other
- 1000 Steampunk Inspirations - Book by Dr. Grymm
- OverburyInk.com
- Off the Beaten Path Books - Farmington, MI
- The Phoenix Cafe - Hazel Park, MI
- 219 Time Machine - Toledo, OH No items listed at this time
Reviews

Perfect and fast delivery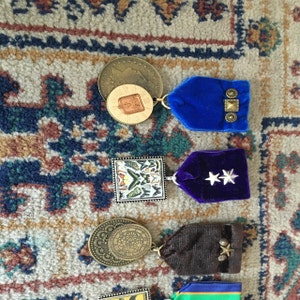 I love the fact that they are all individual with individual charms. They are an amazing quality and I would definitely recommend them!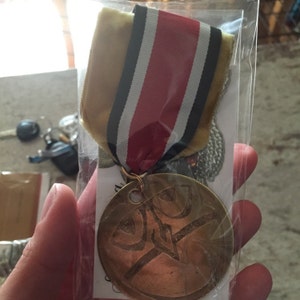 It's perfect!!! I love it!!!
Shop policies
Last updated on
June 17, 2014
Payment
Please pay with-in Three days of Purchase, if not the item will be re-listed
Shipping
I Ship MONDAY, WEDNESDAY, & FRIDAY ONLY!!!!! Also items made take up to 5-7 business days to ship if parts are on order or because a delay in funds transfer. If you need an Items sooner than that please let me know when you purchase so we can set up an alternate method of shipping & additional payment if necessary!